When it comes to things that are easily achievable (yet deeply satisfying), few tasks can be as ideal as deep cleaning your home. During the course of a week, you constantly accumulate dust and dirt around your home which tends to stick onto floors, walls, windowsills, and other nooks and crannies in your house.
As much as you try to keep everything clean constantly throughout the week, there is always a layer of accumulated grime. In this guide, you'll find a few handy tips that'll help with home deep cleaning.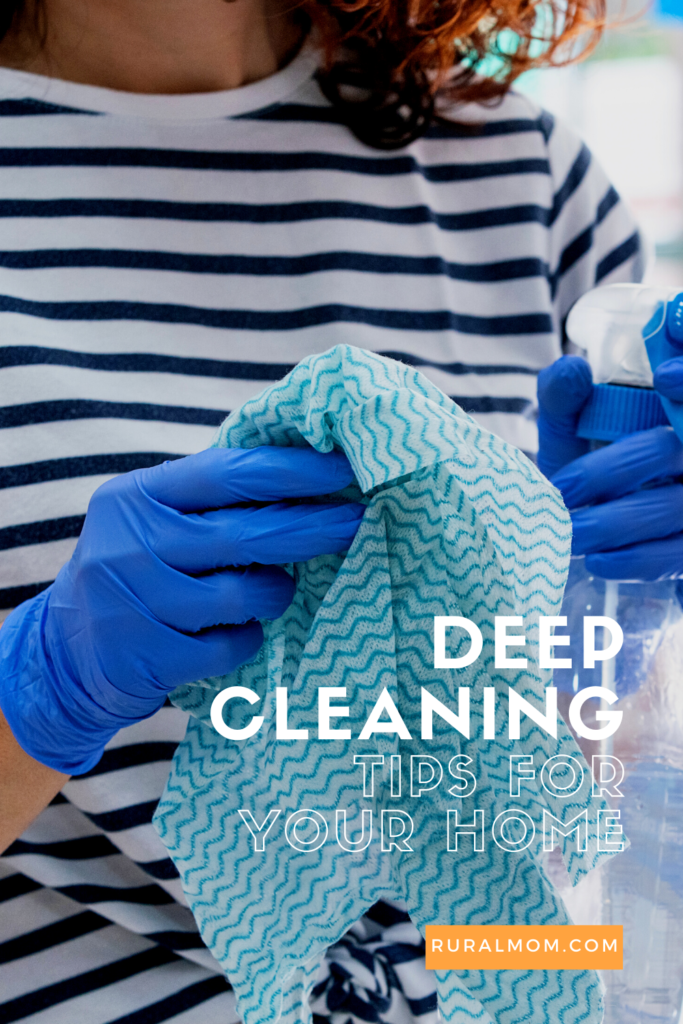 1: Clean Your Windows
Most people don't think about windows enough when it comes to cleaning. While dusting is usually done along with home deep-cleaning, your glass windows tend to accumulate a ton of grime which will make them look dirty even if the rest of the house is spotless. Try using some white vinegar and water to wipe your windows, as it's a tried and tested method that always delivers good results.
2: Deep Clean Your Carpets
Keeping up with the carpet needs to be done on a weekly basis, whether you have one in your living room or bedroom.  If not taken care of properly, even carpets that look fairly decent can turn into an unsightly mess that'll take away from the overall appearance of your house. Various cleaning products have a specific way in which they recommend you clean your carpets. In most cases, it's best if you follow the instructions on the bottle for maximum effectiveness.
3: Clean Your Sofas And Chairs
Whether you use them daily or not, pets can leave a lot of dirt and fur behind. While you could get a professional cleaner to do the job, you can always get your last-minute cleaning supplies from supermarkets. But the most effective way to do so is first vacuuming the entire area and then wiping it down thoroughly with a damp microfiber cloth.
4: Deep Clean Your Fridge And Freezer
Leaving spills and stains in your fridge can lead to unsightly marks that will take away from its overall look. Also, as time passes you'll find that there is more gathered dust than you initially bargained for. The best way to tackle this is first by taking everything out of your fridge, removing all foods, and cleaning them thoroughly. After that's done, it's time for you to dismantle the shelves and clean them separately before putting everything back in.
5: Use The Right Tools For The Job
Not all cleaning materials are built equally, so when it comes to home deep-cleaning, make sure you stock up on quality supplies. While there's nothing wrong with generic brands, they might not be as effective as they claim to be. On the other hand, getting your hands on quality supplies (especially for things like microfiber cloths and sponges) will help you tackle even the most difficult of stains with ease, making deep cleaning a breeze.
6: Use A Deep Cleaning Schedule
While it's possible to clean your house from top to bottom at a specific time of the year, most people tend to put it off until there's no other option but to do so. While you might think that deep cleaning your home takes up too much time and effort, working through a deep-cleaning schedule will help you realize it doesn't have to be as daunting as initially expected. Ultimately, it's all about getting your priorities straight and planning ahead. Deep cleaning can be extremely rewarding but it requires time and effort to put in place.