It's creepy and it's kooky andd it's now available on all platforms! Just in time for Halloween, the ADDAMS FAMILY: MANSION MAYHEM is ready for play on Nintendo Switch, Playstation, XBOX and PC.
Thanks to our partners at Outright Games, we have the inside scoop on the game and a special giveaway, too… read on!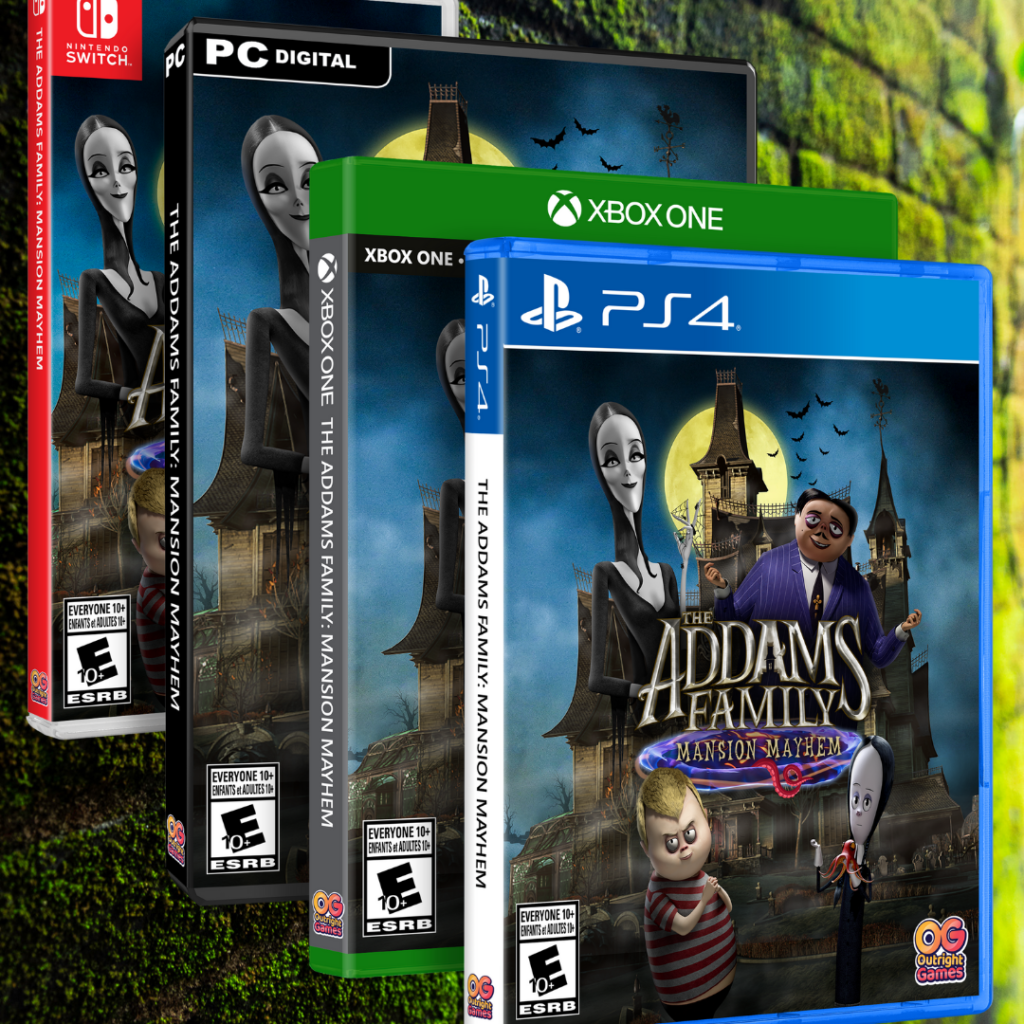 ADDAMS FAMILY: MANSION MAYHEM
Only you and your friends can help Wednesday, Pugsley, Gomez, and Morticia save the Addams Family Mansion in this horrifyingly hilarious 3D adventure for up to four players. The mansion is full of spooky scares –but can you discover its hair-raising secrets and save it from an unexpected threat?
Use each iconic character's abilities to explore the house, solve puzzles, and find lost relics. Play competitive minigames that will have you bumping and jumping over each other to win. Family game night is about to get terrifyingly exciting!
Features:
JOIN THE FAMILY –Experience the kooky world of the Addams Family in an original story based on the hit animated movie!
SAVE THE MANSION –Piece together the horrifically exciting history of the Addams Family Mansion in a 3D platforming adventure!
COMPETITIVE MINIGAMES –Jump, bump and slash your way to victory!
SOLO OR TOGETHER –Explore the Addams Mansion alone, or with up to 4 players on the same screen!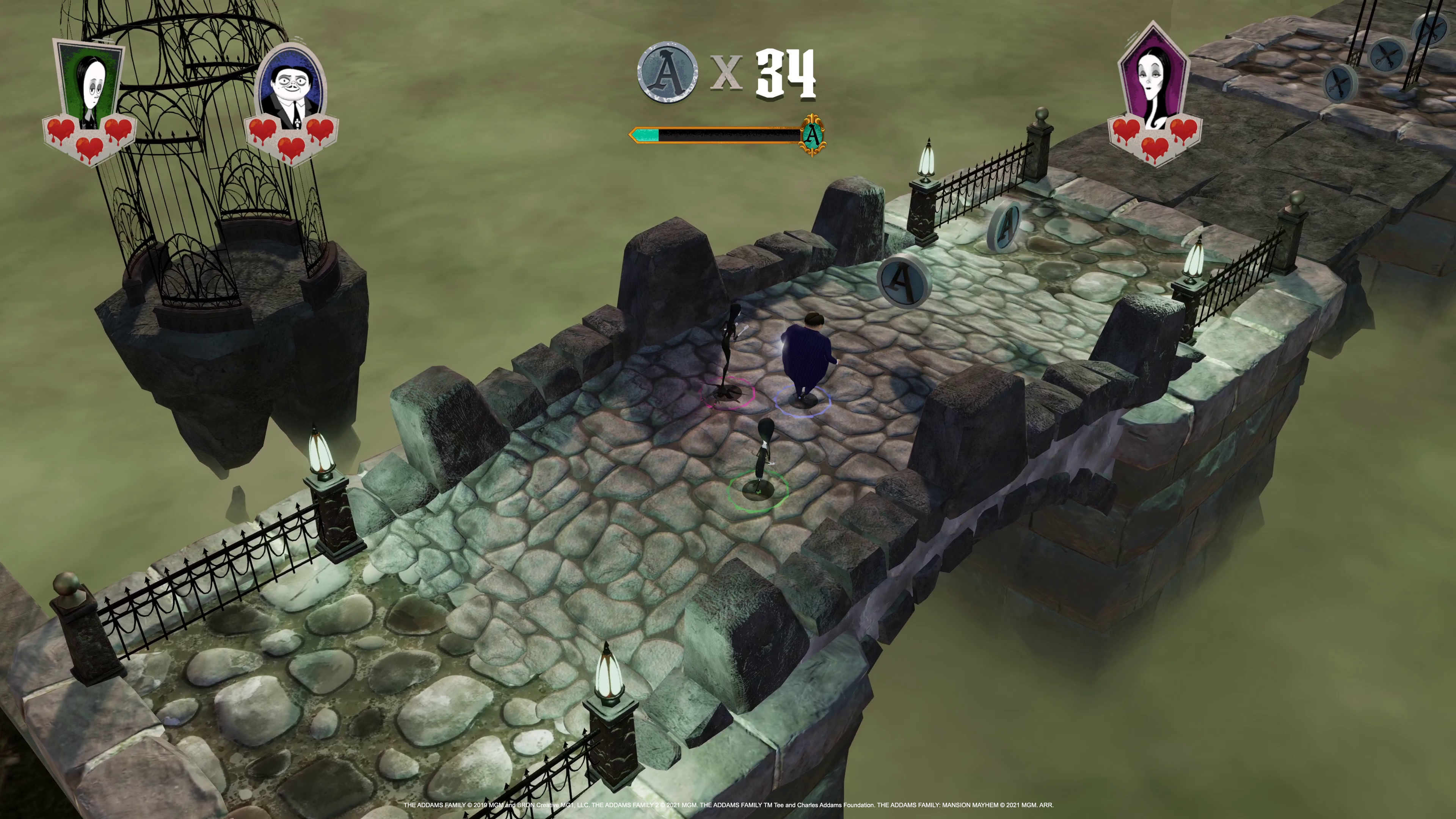 Loads of Kooky Fun!
ADDAMS FAMILY: MANSION MAYHEM met our expectations as a fun family night game. Offering a competative or cooparative multiplayer experience, there's enough variety to hold everyone's attention.
Levels are long and we enjoyed the graphics. The graveyard was a unanimous favorite. Minigames are much shorter and offer a bit more liveliness in game play.
Objectives and puzzle-solving in the game is interesting. The level designs are delightfully creepy, kooky, mysterious and ooky. Exactly what you would expect from the Addams gang!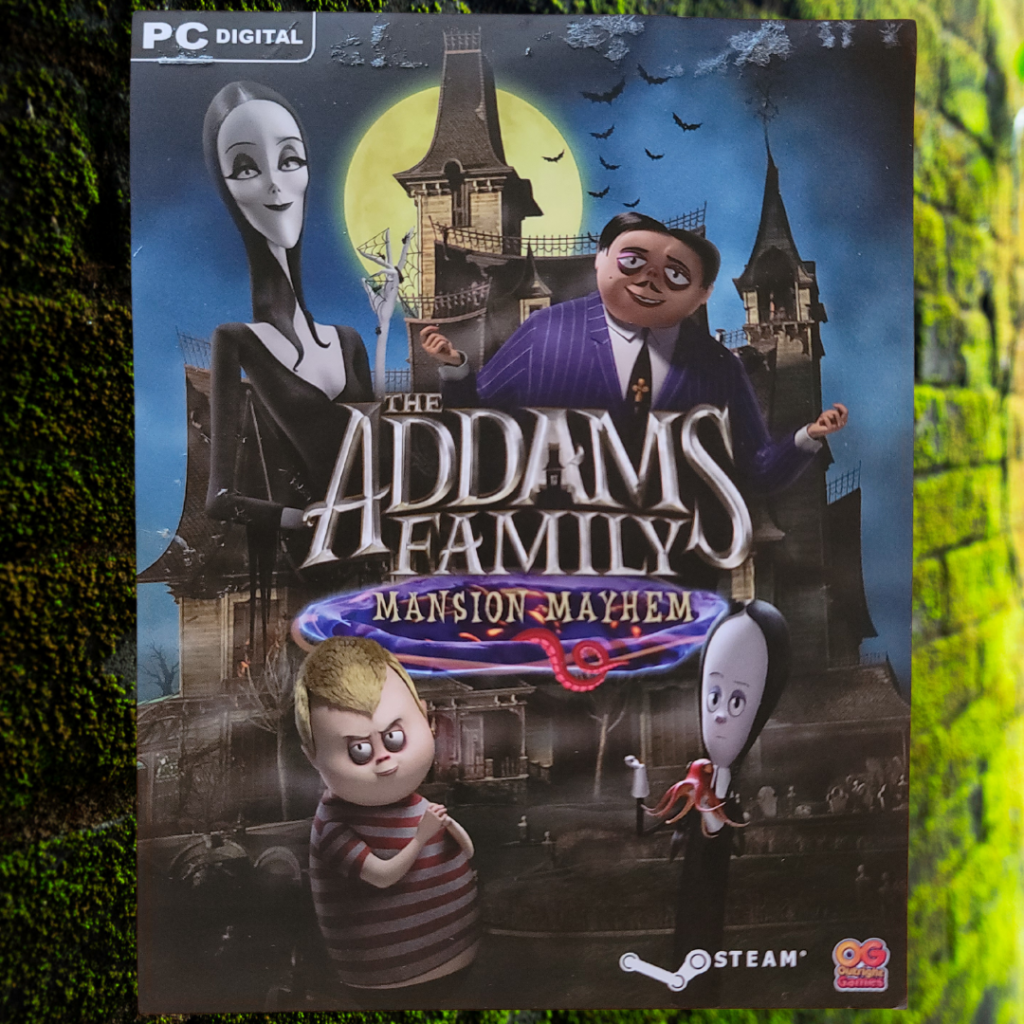 Win the PC version!
Thanks to the fun folks at Outright Games, one (1) Rural Mom reader will win a digital code to download ADDAMS FAMILY: MANSION MAYHEM for the PC!
ENTER via the Rafflecopter below:
Do you have a favorite ADDAMS FAMILY character?