Being a mom is a full-time job. If you have young kids, you have to take care of them throughout the day, making sure that they get plenty of food, entertainment, attention, and love. It can be an overwhelming job that leaves you little time for yourself. However, you can still look good, even if you're constantly running around the house with your child. Just check out these eight stylish tips for busy moms.
1. Get shoes that can do it all
As a busy mom, a good pair of shoes are going to be your best friend. Many moms spend a lot of time on their feet, whether they're playing with their kids, getting out in the yard, or taking care of work around the house. With that in mind, you need a pair of shoes that are both stylish and supportive. Consider investing in some slip on sneakers or tennis shoes so that you don't wear out your feet.
2. Keep the makeup simple
As a mom with little ones, they may wake you up in the early hours, leaving you no time to get ready. Or, if your kids are a little older, you may have to get up early to drive them to school. In either case, you probably have very little time to do your makeup. Trying to put on a full face of makeup during this short window of time can be stressful—instead, opt for minimal makeup that will leave you looking refreshed without taking up too much of your time.
3. Invest in the basics
You can build so many different outfits with just a few basic pieces of clothing. Find blouses, jackets, and pants that can be mixed and matched to create a variety of outfits. We advise investing in a few high-quality core pieces, as you will likely be wearing them frequently. Search for a good mix of style and comfort.
4. Find pieces in neutral colors
Neutral color pieces can help you make a lot out of a little. While these pieces may appear bland on their own, neutral-colored clothing can be combined with all sorts of other pieces and accessories to create great outfits. Owning some core pieces in neutral colors allows you to wear them with all types of different shoes, jackets, handbags, and so on.
5. Don't forget the accessories
The right accessories are the quickest way to elevate an outfit from average to glamorous. Look around and find some accessories that you really like, as they can take any outfit to the next level. Items such as sunglasses, hats, scarves, jewelry, and handbags can all have a major impact on an outfit.
When it comes to accessories often less is more. Instead of wasting a lot of time picking many pieces, opt for a select few items. It's no secret that a little sparkle from a diamond is one of the easiest pieces – and it goes with everything. Check out a jewelry store and look for simple things that catch your eye and wouldn't slow you down while you're getting ready.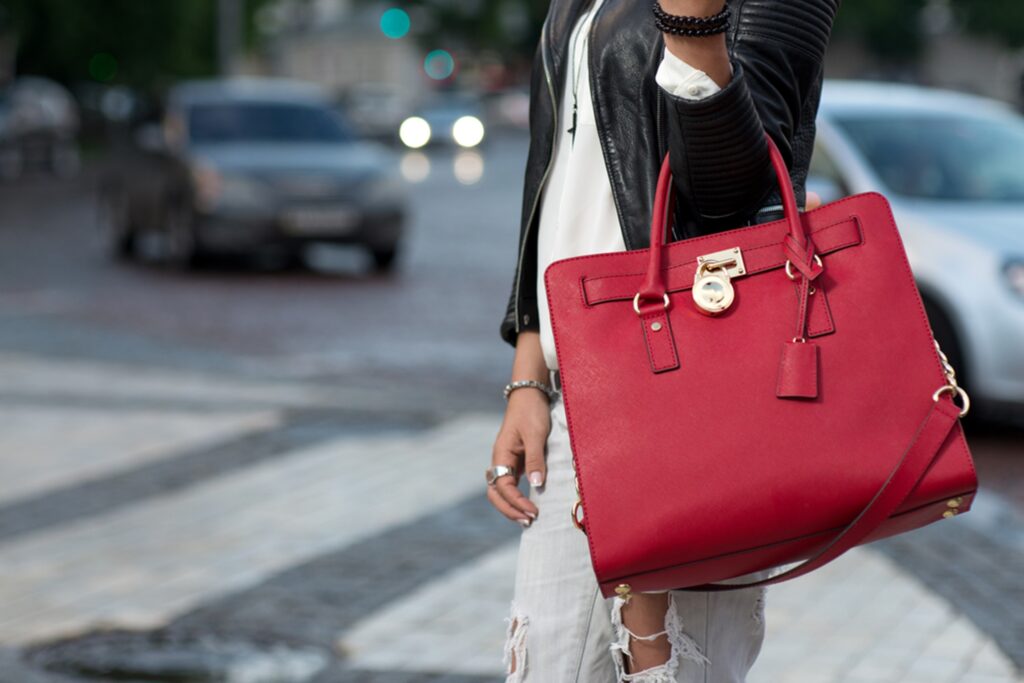 6. Plan your outfits
When we say plan your outfits, we don't mean you need to list out every item of clothing you'll wear for the month. However, putting aside a few minutes in the evening to arrange your outfit for the next day can be a major timesaver. If you wake up in the morning and decide that you'd like to wear something else, that's perfectly fine too—it's just nice to have a ready-to-go outfit when you wake up.
7. The right fabrics go a long way
When shopping for clothes, pay attention to the types of fabrics you're purchasing. Fabrics like cotton and polyester are extremely breathable, making them perfect for the busy mom who's constantly running around. Fabrics like wool, on the other hand, may get a bit stuffy if you plan on being active throughout the day.
8. Keep the classics around
If you want to look good without spending too much time or effort putting together an outfit, stick with the classics. For example, a good pair of jeans paired with a white tee never goes out of style. So stock up on basic staples, such as blue jeans and black and white tees, to look great while saving time.
Just because you're a busy mom doesn't mean you can't look stylish! Follow one or all of these tips to create outfits that will leave you looking and feeling amazing.