Curious about CBD but don't know where to begin with product selection? Worried about investing a lot in a CBD product line just to find out it's not to your preference? Then you truly need to check out Hemp Crate Co.!
Our friends at Hemp Crate Co. help take the guess work out of CBD selection by offering premium products to your doorstep, without the premium price.
Hemp Crate Co. is a monthly subscription box chock full of CBD products to explore. Quarterly and Bi-Annual subscription options are also available. With each box, you get to the chance to sample, explore and find new products to add to your health and wellness routine, while saving up to 75% in the process.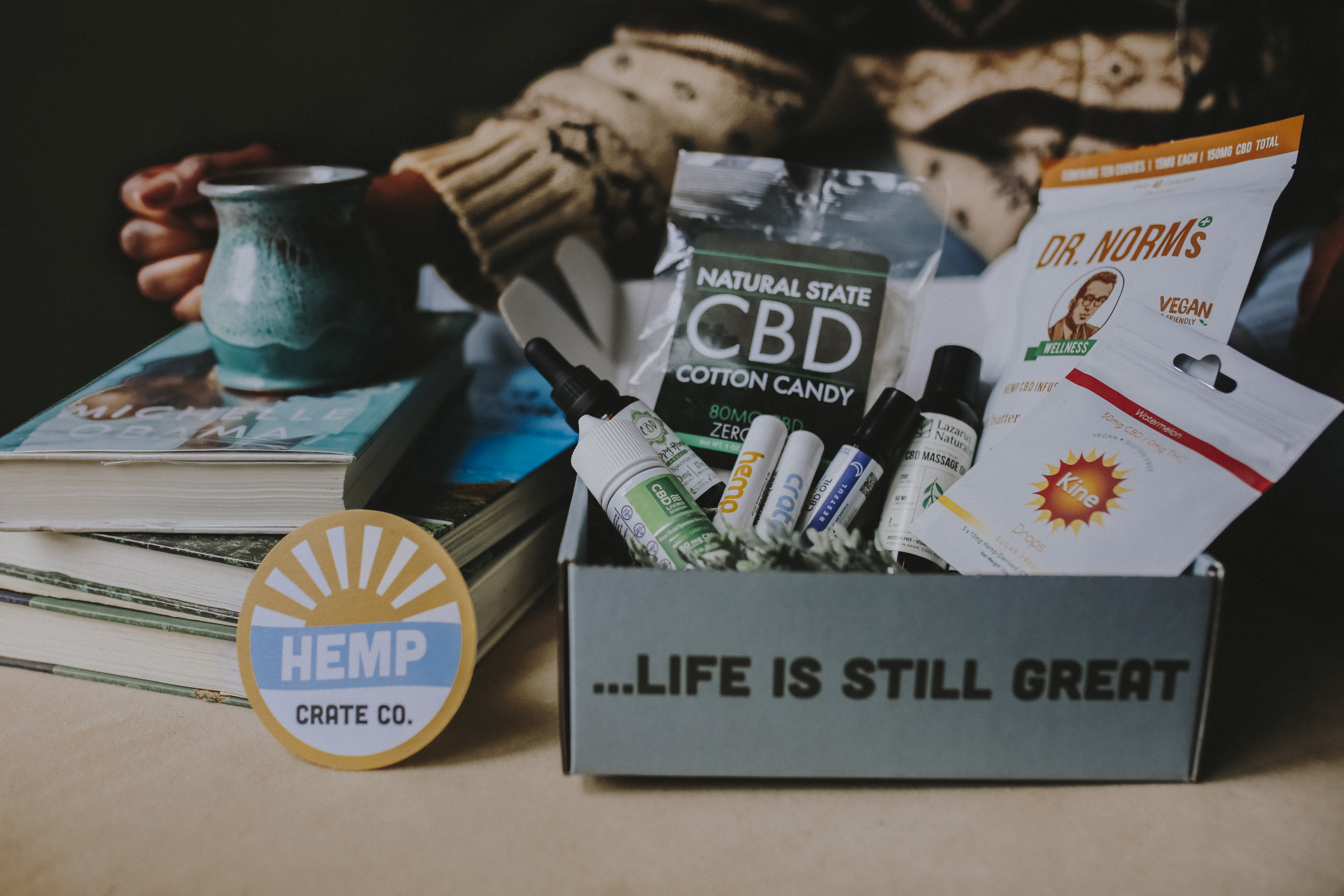 This is a fantastic opportunity for those who are new to CBD but also a wonderful way for avid CBD users to explore new options. I was excited to see some of my favorites included in past subscriptions, so I know Hemp Crate Co. is in tune with what's new and effective in the marketplace today.
First time customers can use Code RURALMOM20 for 20% off any subscription or store item (including my new book, GETTING BAKED!)
What's Inside the Hemp Crate Co. Box?
Spoiler alert ahead!
We have the inside scoop on what to expect with your first subscription box:
Right now, first time subscribers will receive a CBD tincture valued at $99.99. That means in just one product you've more-than made up for the subscription cost. PLUS you will receive 4-6 more products that including CBD (like CBD coffee, CBD tea, CBD peanut butter, CBD honey sticks or even CBD-infused caramel corn!)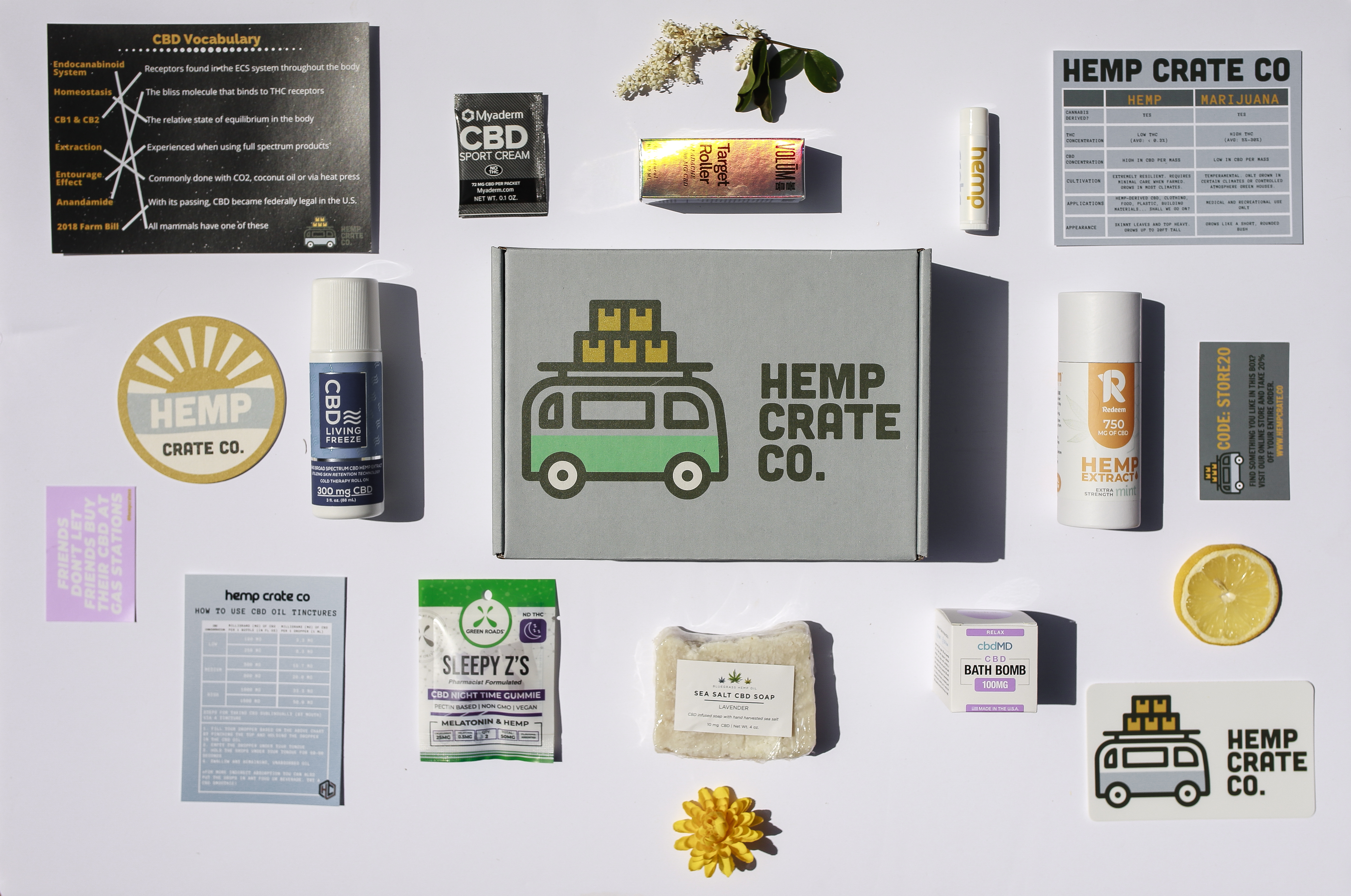 There's also a variety of boxes to choose from including a Health & Wellness focused subscription and a CBD Pet box offering wellness products for your furry friends.
Hemp Crate Co. guarantees at least $125+ value in each subscription box. A terrific value! (and an even better value if you use code RURALMOM20 for 20% off your first box!)
When you find a product you love, you can also head over the Hemp Crate Co. Store to order them individually.
Want to learn more about CBD? You can order a copy of my new book GETTING BAKED: Everything You Need to Know Hemp, CBD and Medicinal Gardening in the Hemp Crate Co. Store, too. (Be sure to use code RURALMOM20 for 20 percent off!)