Last week I had the opportunity to attend the hottest toy conference of the summer, Sweet Suite @ Home, virtually! It's quite fun being able to hang out on my favorite reading chair while tuning into the toy trends buzz on what's new in the toy world. Of the trends I hope continue, virtual conferences are near the top!
Toy vendors at Sweet Suite @ Home demonstrated their new offerings via Zoom calls and video presentations. Just like an in-person conference, there was plenty of opportunity to interact with virtual booths and attendees.
As I milled about the conference, soaking in all the toy goodness, a distinct theme of "creative play" was evident. There are definitely some exciting toys right now that are perfect for family night and at home creative play.
We also received a "goody bag" chock full of the latest offerings to check out. As you head out to shop for the upcoming holiday season keep these gems at the top of your list!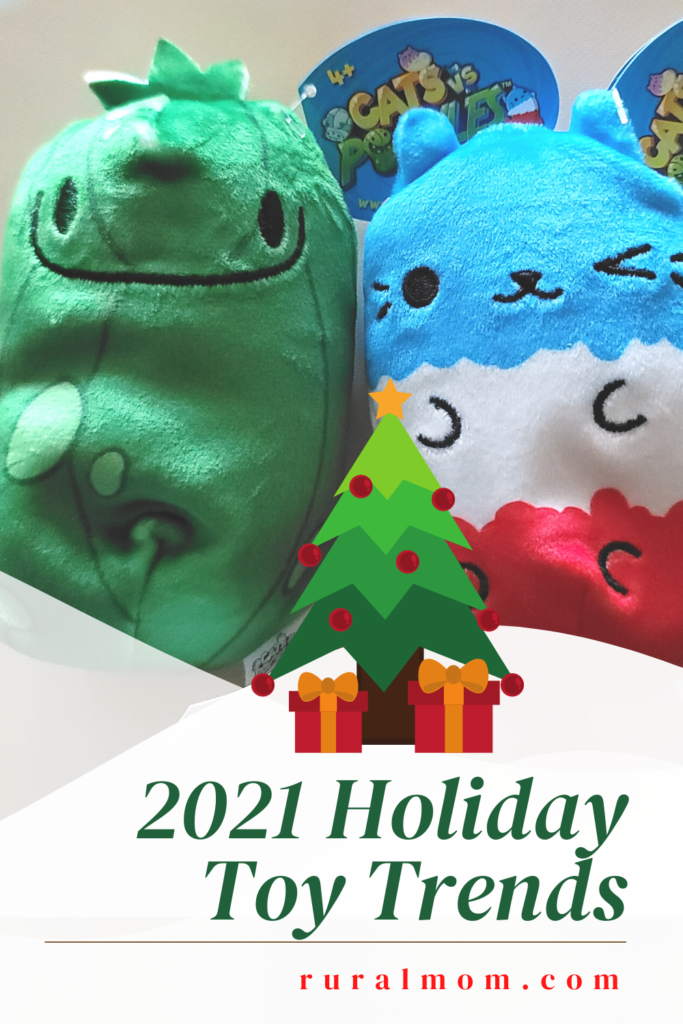 Surprise Toy Trend
If there's one word that sums up the current toy craze, it's "surprise"! My granddaughter, all my nieces and nephews, and even my children all enjoy a fun surprise. That's why toys like Disney Doorables and Cats vs Pickles Plushies are so popular.
In addition, new offerings from MGA Entertainment like L.O.L. Surprise, Na! Na! Na! Surprise, and Poopsie Slime Surprise continue to delight.
Headstart International Pty Ltd. featured plenty of collectibles, too, featuring favorite characters like Harry Potter and Ryan's World. They also have an adorable Resoftables line with sweet cuddle plush toys made entirely of recycled plastic bottles (which gets our double thumbs up for being an awesome sustainable toy this season)!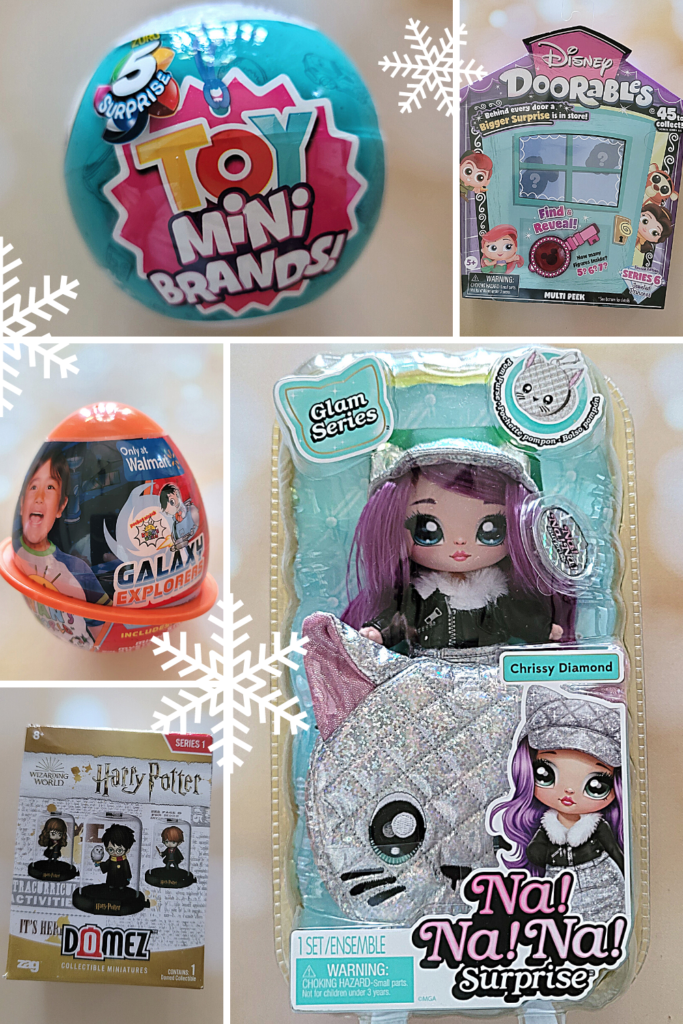 Zuru continues their surprise toy trend this holiday season with the introduction of brand new 5 Surprise Mini Brands, Toy Mini Brands, Smashers, Rainbocorns, Vlad & Niki Superhero Surprise, and Itty Bitty Angel High. The definitely up the game in the surprise toy market and continue to be a trend setter.
Toys for Family Night
Puzzle building is a top trend for 2021 and Kodak is leading the way with vibrant, photo-quality puzzles for all ages. Each piece snaps in for a satisfying experience and a frame-able work of art.
Our top game pick is Exploding Minions from the creative folks at Exploding Kittens. Bananas and explosions? It's guaranteed family night fun! With the MINIONS: THE RISE OF GRU on the movie horizon, we predict this game set will be in high demand.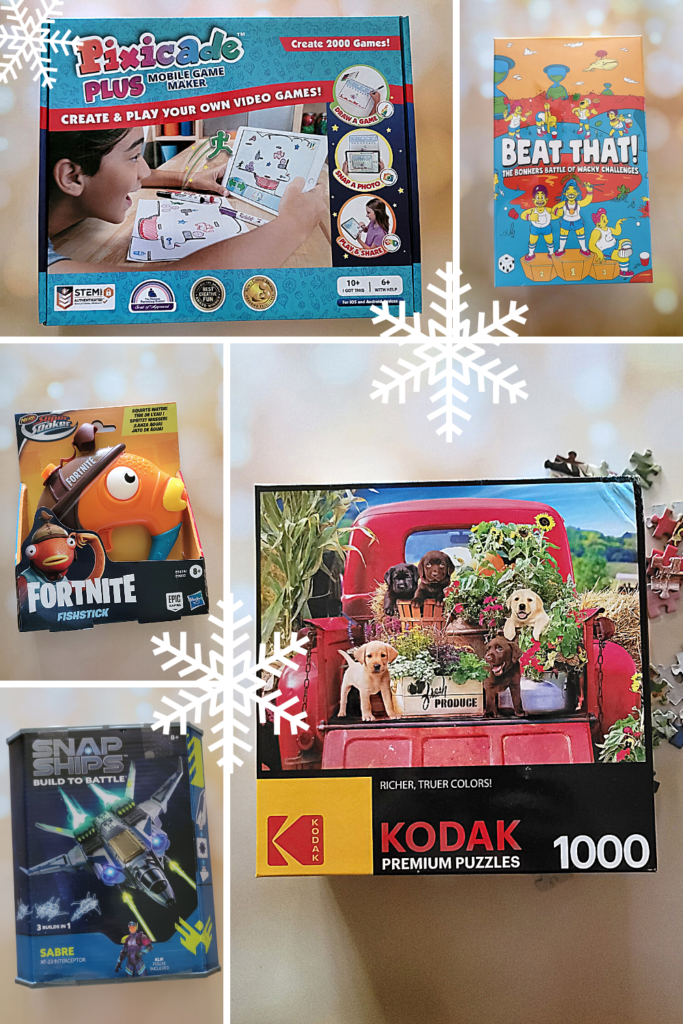 Beat That! The Bonkers Battle of Wonky Challenges is another fantastic new family game offering from Gutter Games this year. Family and friends can test their skills with with outrageous solo challenges, battle royales, buddy ups, and duels.
Nerf has fun Fortnite toys perfect for game night. Kids will also enjoy putting together PlayMonster Snap Ships, a collectible modular building system designed for active play. All sets and pieces are interchangeable, providing hours of creative play and inspiration for family building challenges.
Want to add more STEM play to your family night? The Pixicade Plus Mobile Game Maker turns drawings into video games everyone can play! Pixicade works on both android and iOS devices and is suitable for ages 6 and up!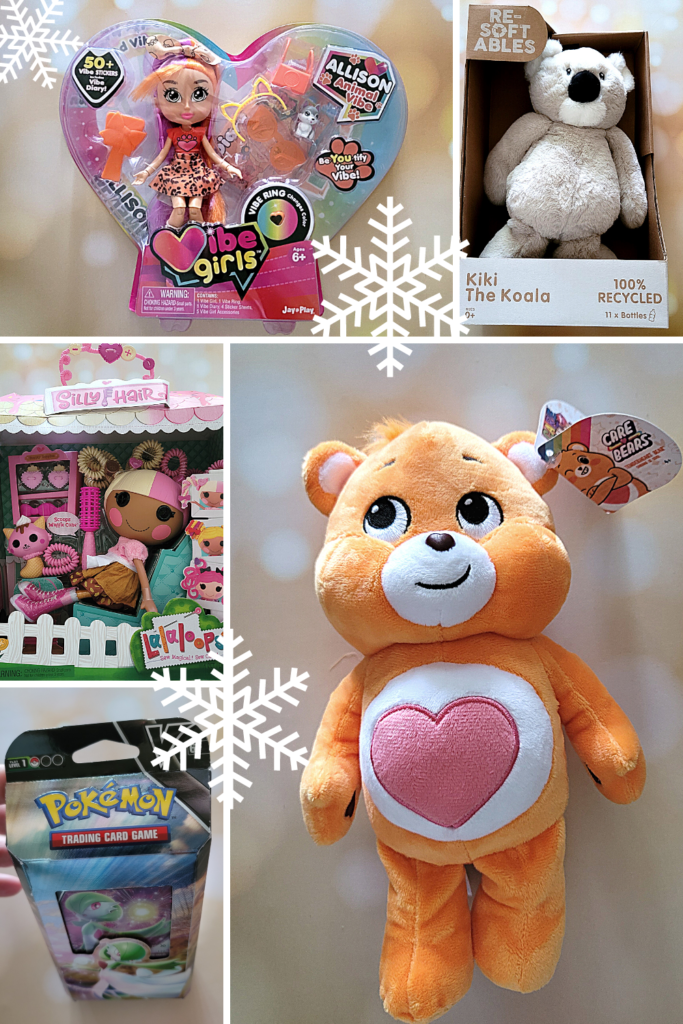 Toys! Toys! And More Toy Trends!
Of course plenty of favorites like Lalaloopsi and Pokemon have creative play games and toys for the holidays this year. You'll even find a blast from the past warming hearts this season – the Care Bears have a variety of collectibles from plush bears to interactive figures.
Fat Brain Toys continues to inspire learning with new games like Triggle (strategy) and GibGab (trivia challenge). They also have some very cool fidget toys like Dimpl which caught our attention as the perfect stocking stuffer for 2021!
We also think the new Vibe Girls from Jay@Play are pretty special. Vibe Girls are dolls with a mission to help change the world by sharing good vibes. Each Vibe Girl set includes accessories, a Good Vibes Diary, stickers, and a color changing vibe ring. Chock full of positivity and empowerment this line encourages children to celebrate their vibe and spread kindness and joy!
If you're looking for more holiday toy ideas, be sure to stop by The Toy Insider for all the latest toy trends and stay tuned for our annual Rural Mom Top Toy Guide, featured in November!