Pets are family. Bringers of unconditional love. Companions when we sit down to watch a movie or take a hike through the woods on a Spring day. They bring so much joy to our lives. To our family. To the world!
As I write these words, my cat Harley is cuddled up on my lap, purring with contentment. She's always happy to watch me type, perhaps some days she's even my muse.
Harley is not my first cat, others have rested here before her. As she's young, I hope that she'll find comfort in our home and on my lap for many, many years to come.
Although I've always understood that my pets would likely have shorter lifespans than my own, that knowledge doesn't make it any easier to lose one. Each pet has been very special to me and my family, and very loved (maybe a bit spoiled, too, but rightfully so!)
I never truly realized the weight of my grief for those lost until I read Nancy Addison's lovely book "For the Love of Willy: Overcoming Sadness After Losing a Beloved Pet". This book led me towards true healing. Gifted me with a new way to honor my beloved pets. Lifted my spirits to better understand the journey through grief.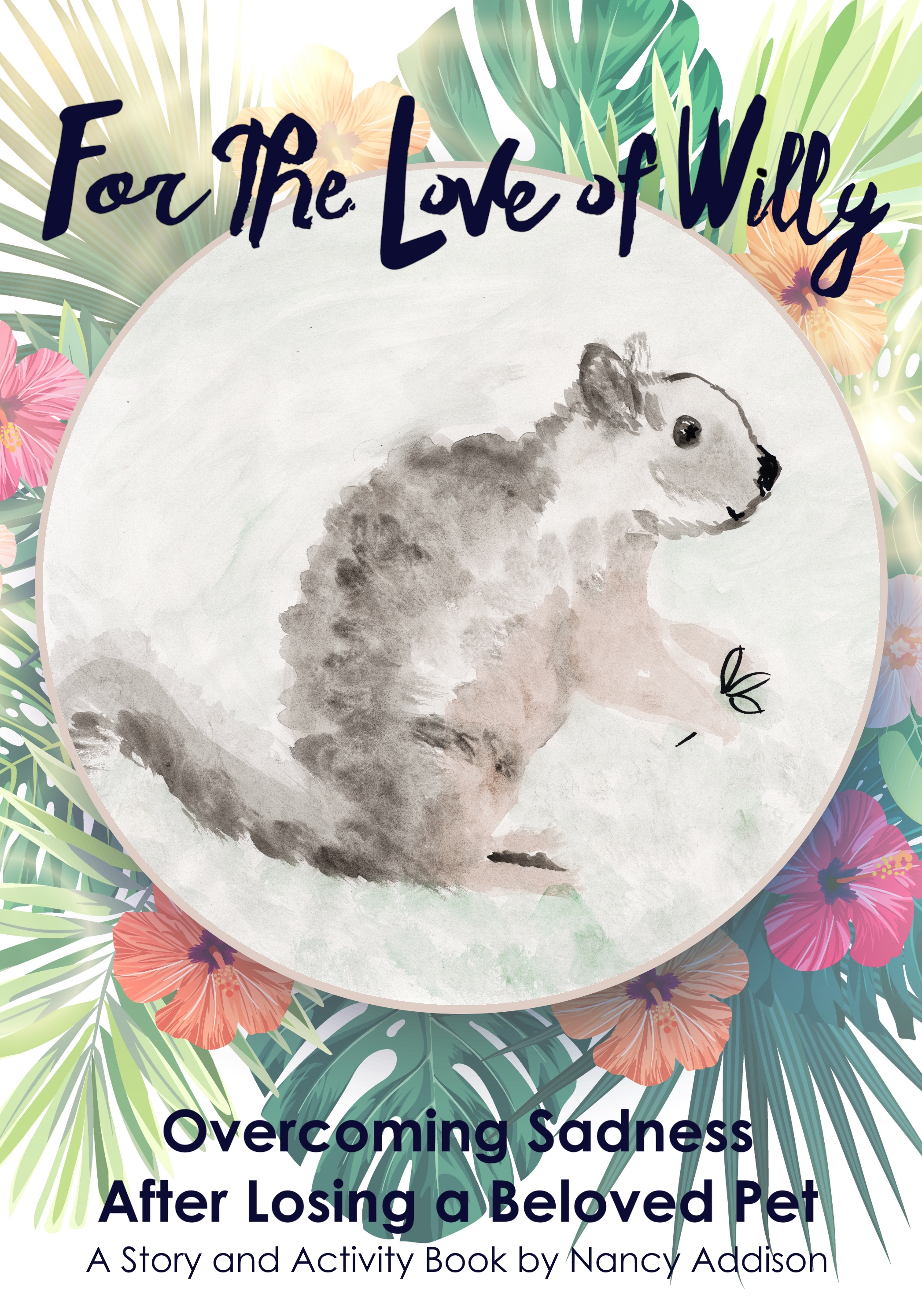 For the Love of Willy: Overcoming Sadness After Losing a Beloved Pet
For the Love of Willy provides helpful tips for children to lift their spirits and find happiness again when they are sad about losing a pet.
Children may color the pictures in the book. For the Love of Willy also includes ten Activity Pages for children to create their own stories, drawings, or collages about a pet they have loved.
While traveling, Rose finds an injured, baby squirrel. She nurses him back to health and names him Willy. The two of them become good friends. But when Rose needs to go home, she must find Willy a new place to live. Rose is sad about saying goodbye, but she learns to find happiness in her memories, art, and expressions of love for Willy.
While this book is geared towards children, it's ideal for adults, too. Everyone will benefit from the charming story, words of wisdom, and therapeutic color pages found within.