Father's Day is a wonderful opportunity to celebrate all exceptional dads in our lives. From our brothers and best friends who are dads to our own father, it's always important to let them know how much they are loved and cherished. Seize the opportunity to make a few phone calls or write a letter to express how much you care. Should you want to include a thoughtful Father's Day gift, we have some new thoughtful Father's Day gift ideas for you.
There's a very simple truth when it comes to dads – no two are quite the same. Each one is special, with special interests and unique styles that make them the extraordinary person they are!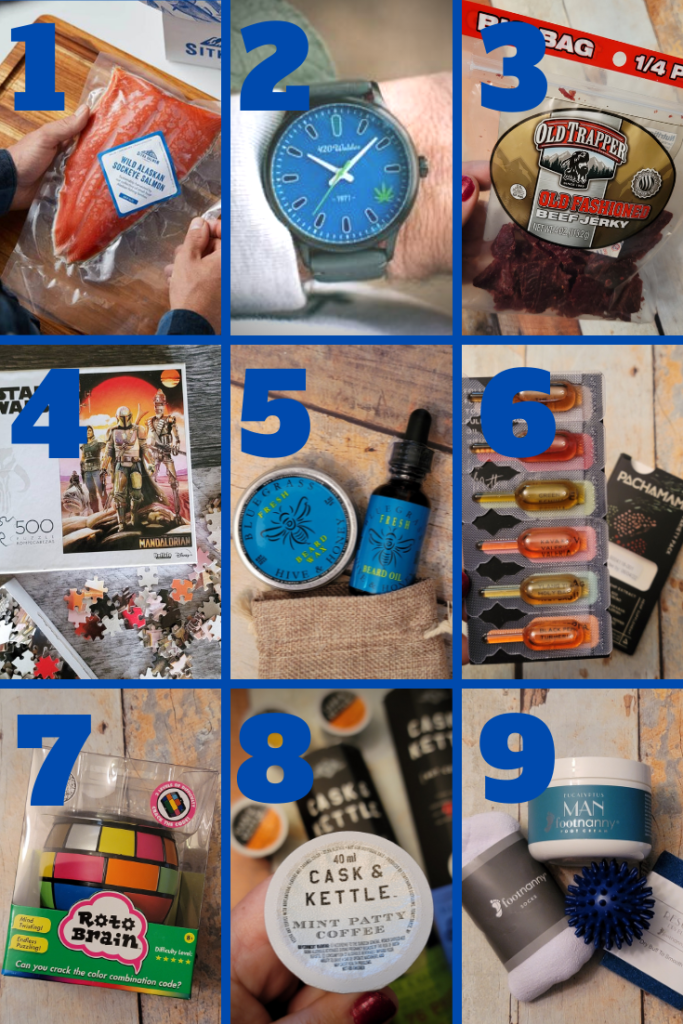 The difficulty is, sometimes this uniqueness made it a little more difficult to find the perfect gift for Father's Day. There is no "one size fits" all gift. With this in mind, we searched for products that would appeal to a wide variety of interests. They also have the "wow" factor for the gift recipient and in some cases, a little bit of room to customize.
Hope you enjoy our thoughtful Father's Day gift ideas selection and find the perfect unique gift to give to your dad.
There's definitely a little something for everyone. From barbecue lovers to family game night champs, there is an awesome gift here to help you deliver a gift they'll truly cherish.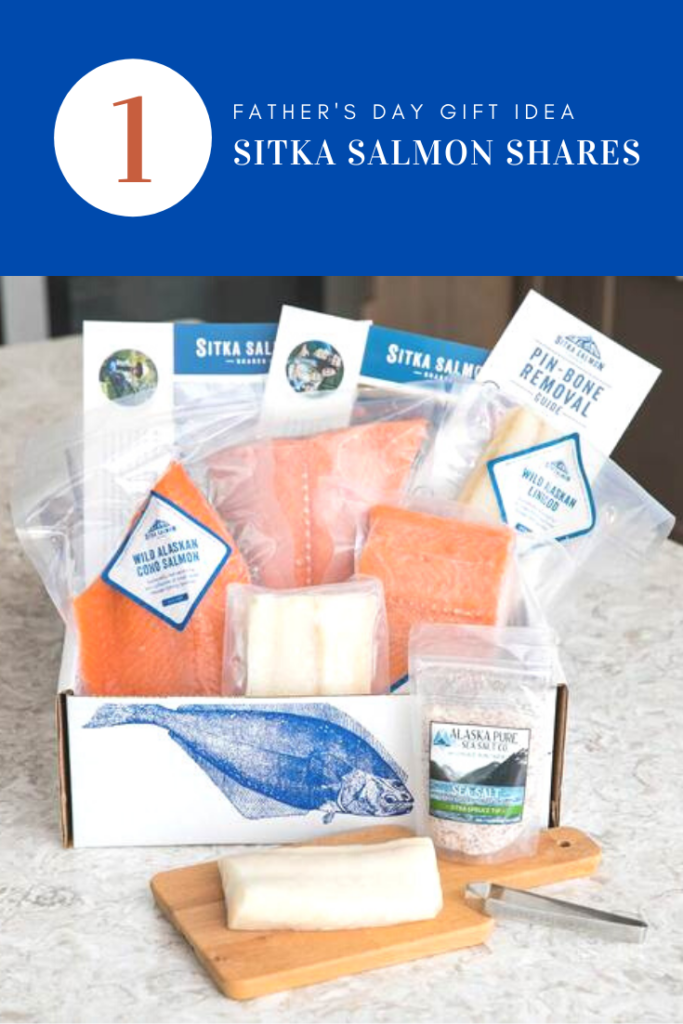 We are huge fans of salmon, but it's certainly not easy to find a quality salmon steak to cook in Kentucky.  Thanks to Sitka Salmon Shares, now we can top-notch fresh Alaskan salmon.  Sitka Salmon Shares, a innovative community-based company, delivers premium, sustainable, wild Alaskan seafood from fisherman directly to members' doorsteps.
No more hunting around grocery stores for a resemblance of fresh fish.  You can enjoy wild-caught seafood directly from Alaska community of artisan fishers, healthy eaters, foodies, and Alaskan adventurers with Sitka Salmon Shares. They say the way to a man's heart is through his stomach. Well, if your man is a foodie, Sitka Salmon Shares will absolutely tug his heart strings.
Want to keep showering your guy with foodie love? A Sitka Salmon Shares subscription is a wonderful choice for any home chef. A gift that will keep giving! Subscriptions are available for salmon only, white fish only, or combination boxes.
Overall, this is a wonderful service that delivers crazy-good fresh fish right to your door for a culinary experience you generally cannot get outside of Alaska.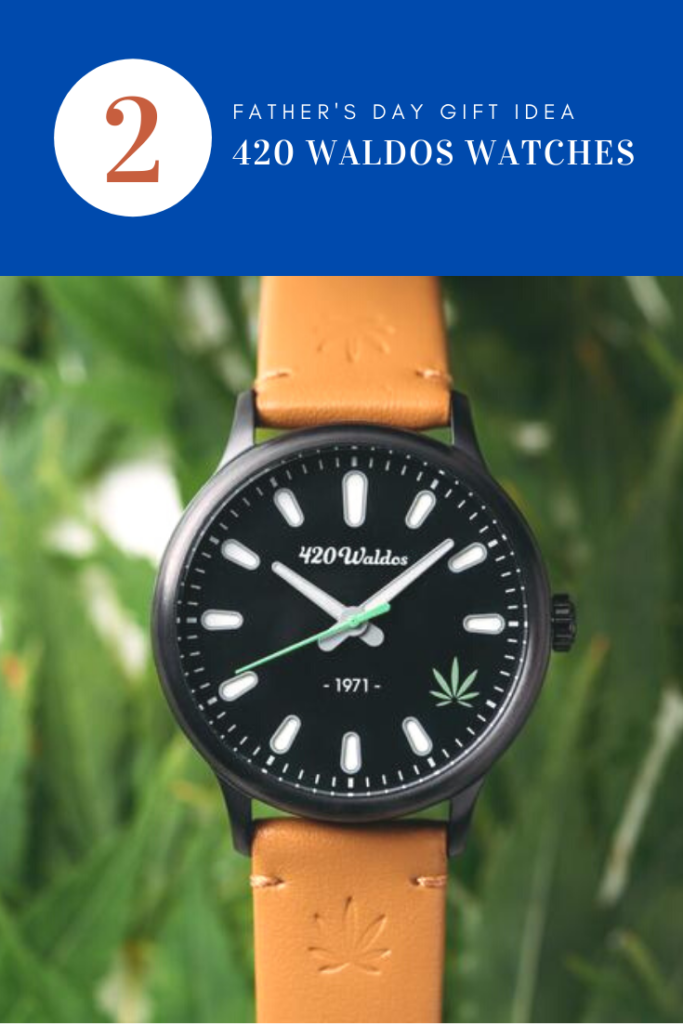 As you know, at Rural Mom, we are total hemp (cannabis) advocates who regularly celebrate the amazing properties of this fabulous plant. Which is why we adore 420Waldos Watches!
The new 420Waldos brand watches are tied to the cannabis movement, something much bigger than a watch brand itself. These days, many find relief with medicinal cannabis or extracts like CBD, and this watch brand was conceived and created support those needing this relief. With every watch sold, 420Waldos Watches will donate a percentage of the sales proceeds to organizations working to legalize cannabis at the federal level.
Each watch offers a way to "join the club" and wear the symbol of the movement, while helping to push for legalization. It's also one of the most beautiful Father's Day gift ideas. The watches are well designed with high quality materials. Super attractive and fun to wear! Additional bands can be purchased to give the wearer flexibility in matching their watch band to their outfit or mood.
We're proud to own and wear a 420Waldos Watch and hope that you will join us for Father's Day and beyond in supporting this much-needed movement to change perceptions and support the use of medicinal cannabis (and cannabis derivatives like CBD).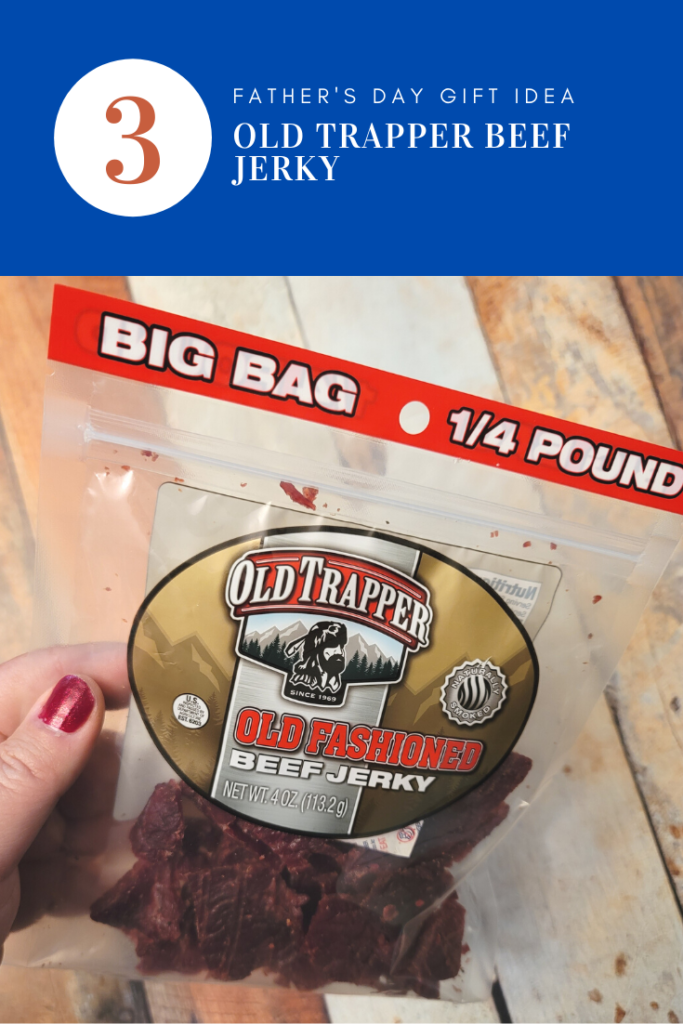 Whether he is hunting, fishing, hiking or riding an ATV, the one thing he'll always need on the trail is snacks! Old Trapper Smoked Snacks are high quality and trail-ready.
The product line-up includes:
Beef Jerky in hot & spicy, teriyaki, peppered, old-fashioned, and zero sugar varieties
Kippered Beef Steak in old-fashioned, teriyaki, and peppered varieties
Deli Style Beef Sticks in original, hot, spicy, teriyaki, and pepperoni varieties.
Old Trapper's famous beef jerky was created 50-year's ago in the back of a small roadside grocery store on the outskirts of Tillamook, Oregon. It's since grown to become a favorite among local jerky lovers and connoisseurs nationwide.
Pick up several varieties and create a snack basket to help fuel your dad's next adventure. He'll be more-than happy to take them along on his trips!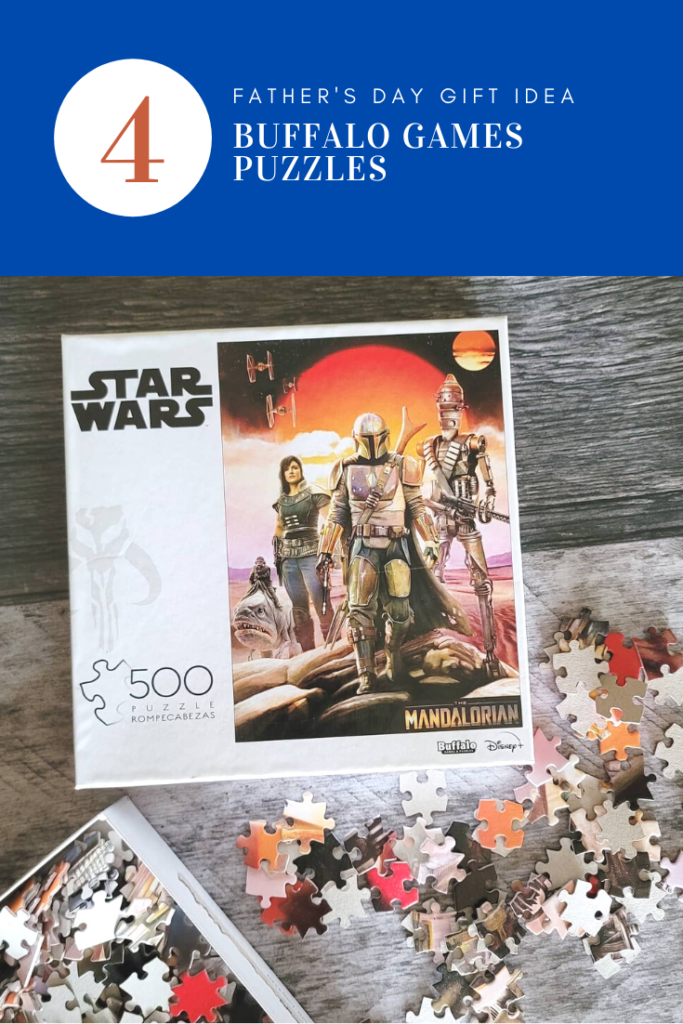 If your dad enjoys cross-word puzzles, mystery shows, or just tinkering around with tools in the shed, chances are he'll appreciate a great puzzle. Buffalo Games has some of the puzzle designs all with a "Perfect Snap™". This is a precision cutting technique that guarantees every piece will fit soundly with that satisfying "snap!"
Whether your dad is a Star Wars fan who is patiently waiting for the next season of The Mandalorian, or a Marvel fan who is always first in line to get movie tickets on opening day of the newest flick, pop culture jigsaw puzzles from Buffalo Games will be a mega hit. There's also Patriotic, Fantasy, Travel, Classics, and Nature themes available, too. Definitely something for everyone.
Puzzles are available in 100 to 2000 piece options, for quick play or long-lasting challenges. Buffalo Games Puzzles are a great for dad's who love family game night, too, adding a new twist for family-friend fun. When the puzzle is completed, it makes a great collectible piece suitable for displaying in dad's "man cave" or in a family entertainment room.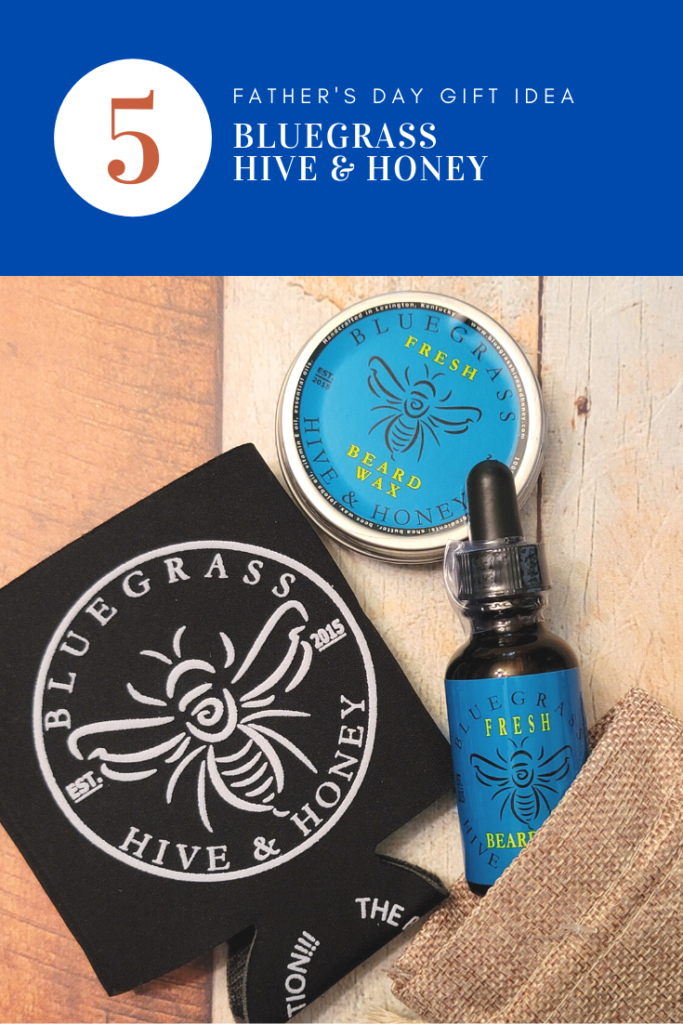 My husband always says that we just don't understand the "power of the beard". Whether that's true or not, one things for sure, a well-groomed beard is much more delightful than a scruffy unkempt one!
Bluegrass Hive & Honey, a lovely Kentucky-based company dedicated to community outreach and bee-keeping, offers exceptional beard products with simple, natural ingredients. Each product also has a touch of bee goodness from locally sourced beeswax in the beard balm and beard wax to essential oils from bee plant favorites like orange and clove.
The fragrances are pure and delightful, too. We're particularly fond of the signature series "Mint Julep".  An ode to a Kentucky Derby cocktail favorite, it combines mint with the warm charred oak and smooth vanilla undertones of classic Kentucky bourbon. Bluegrass personified, indeed!
Bluegrass Hive & Honey also offers beard grooming products and boxed sets that include everything your dad need to hydrate and maintain the power of the beard!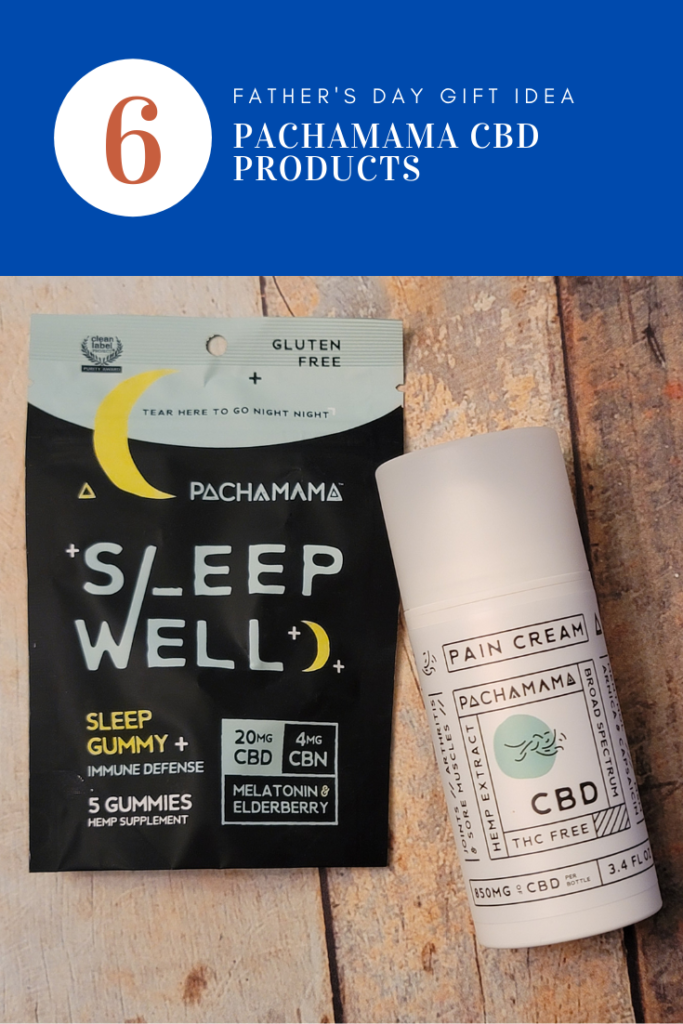 Some days can be rough and during time of high-stress, like the one we're currently in, can certainly add to it. You all know here at Rural Mom, we are already fans of the calming effects CBD can have. It may be a great match for your dad's routine.
Pachamama is dedicated to providing clean and pure CBD products that compliment and enhance your lifestyle. Whether your dad needs to focus, relax, or recover from an intense workout, you'll find the perfect Father's Day gift ideas to give from Pachamama.
Can decide? One of our favorites is the Pachamama Variety 6-Pack which invites the user to embark on a CBD journey of discovery. The kit features natural, relax, create, recover, focus, and detox blends to sample. Pair it with the Pachamama Sleep Well Gummies and Pachamama Athletic Rub or Pain Cream. You'll have a gift that will aid your dad's every wellness need.
(Be sure to leave a little room in your online cart – this is one shop where you'll want to add a few products for you, too!)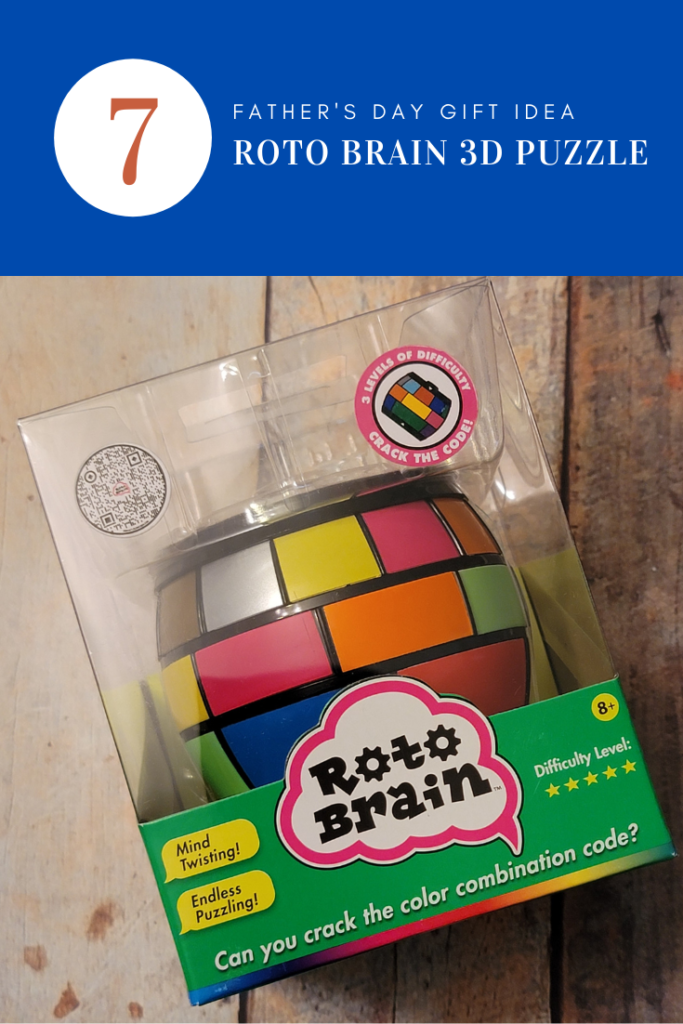 For the dad who always figures things out… ROTO BRAIN
Growing up, it seemed like our parents truly had the proverbial "eyes in the back of their heads"! Dads are certainly clever with a penchant for following clues and solving puzzles. Roto Brain, the latest toy launch from Creative Brainworks, will put their problem-solving skills to the ultimate test!
Roto Brain is a challenging 3D puzzle sphere designed to challenge minds from 8 to 100 years old. This brain teasing puzzle enhances memory, critical thinking skills and tests IQ's. Its endless color combinations provide a challenge for anyone who dares to crack the color combination code.
It's a great gift for any dad and will provide hours of addictive, color-spinning fun for the whole family. The best part is once you crack the Roto Brain code, the play doesn't end, you reset and learn how to solve the next level. There are unlimited code combinations and three levels of difficulty that can stump even the best memory abilities.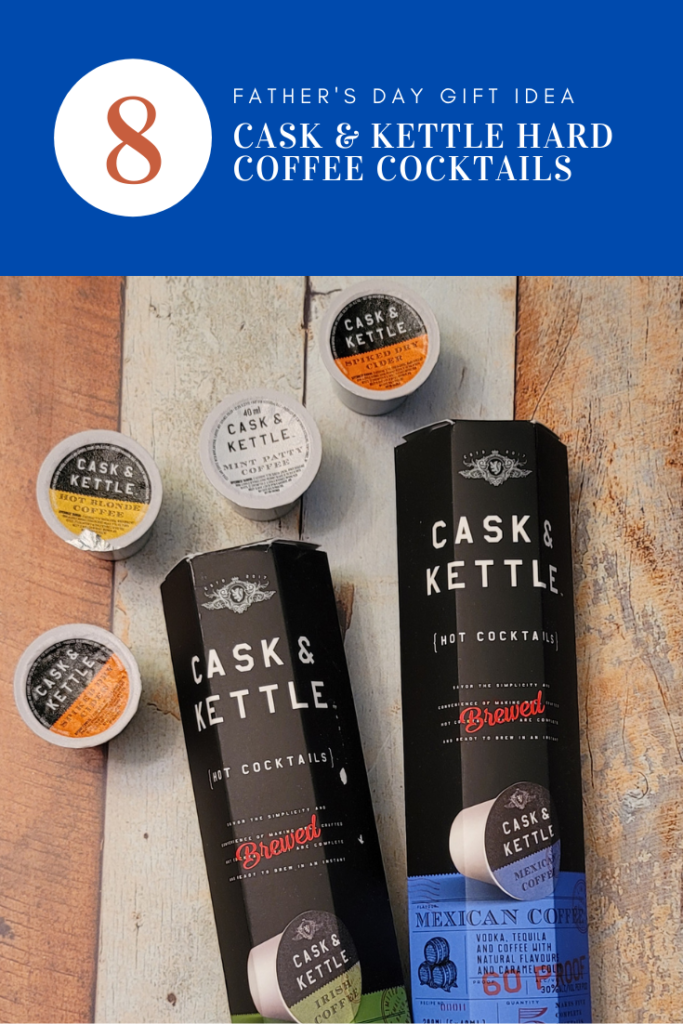 For the dad with gourmet tastes… CASK & KETTLE HARD COFFEE COCKTAILS
If you are seeking Father's Day gift ideas that will "wow" your dad, CASK & KETTLE has a delicious solution! Even those "hard to shop for" will enjoy ready-to-brew hot cocktails. They're perfect for anyone who needs to unwind with a smooth, aromatic beverage that is ready in seconds.
First in its category, CASK & KETTLE is the only hard coffee cocktail on the market.  You simply pop a single serve cup into your brewing system or add hot water. If your dad doesn't have a single serve cup brewer, no worries! You can simple add the contents of a pod to hot water, stir and serve.
CASK & KETTLE Hard Coffee Cocktails combine coffeehouse quality brews with premium alcohols to form a memorable coffee cocktail moment. Flavors include Irish Coffee, Mint Patty, Mexican Coffee, Hot Blonde Coffee & Spiked Dry Cider.
Share a toast with your dad this Father's Day. CASK & KETTLE Hard Coffee Cocktails are decaffeinated, gluten-free, distilled in the US, and made with 100 percent recyclable material. You just provide the water and the cups (and be sure to set out two so you can enjoy one, too! Oh and of course, as always, do drink responsibly.)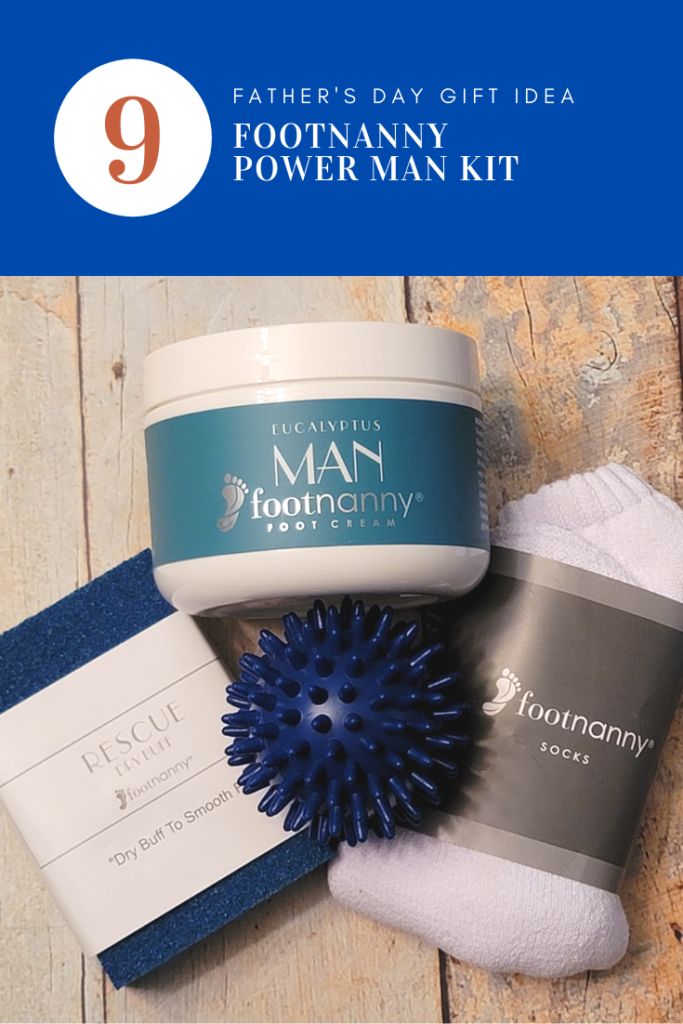 For all the dads in dire need of some pampering… FOOTNANNY POWER MAN KIT
We were absolutely thrilled to learn about the Footnanny's Power Man Kit this year. It's just what every weary dad needs this year to put some pep back in their step!
The Footnanny Power Man Kit was created knowing that men love taking care of their feet too. Designed by Gloria L. Williams, a longtime former personal pedicurist to Oprah Winfrey, this line's signature Foot Cream formula features five key components (soy, shea butter, cocoa butter, vitamin C, and vitamin E) that work together to nurture the body through the feet.
Each Footnanny Power Man Kit consists of a RESCUE buffer, Foot Cream, Arch-N-Ball Massager and a pair of Footnanny's white cotton socks. Footnanny's RESCUE buffer is a special treat this will help repair and revive. It removes dry and calloused skin off the bottoms of your feet and targeted areas (like corns) to restore smooth, healthier skin. Foot Cream aroma choices include unscented, eucalyptus, and tea tree.
Pick up a kit for every great dad on your list (and check out their other wellness sets, too!)
~
Disclosure: We may receive sample products for review for our Thoughtful Father's Day Gift Ideas guide. Most samples are donated to local charities after gently testing and inspecting. If it's not a gift we wouldn't love to receive, you will not find it in any RuralMom.com guide. We do not accept payment for placement of items in our guides. If it made it to our list, it's earned a spot. We base our decisions on high quality, reasonable price point, and overall excellence in durability and/or functionality.