When readers of my newest book, "Getting Baked: Everything You Need to Know about Hemp, CBD, and Medicinal Gardening," try CBD for the first time, the number one positive effect they rave about is relaxation. CBD is certainly gaining a great reputation for its ability to relax and recharge.
When you need a moment of relaxation, our partners at CBDfx have a variety of fun products designed to pamper. CBD is gaining popularity in cosmetic application and CBDfx has some of the newest innovations available including CBD-infused face masks, foot masks, calming balm sticks, and bath bombs.
Spa-quality ingredients coupled with CBD can help elevate your skincare routine. Natural scents like lavender and rose aid in delivering a much-needed moment of relaxation and bliss.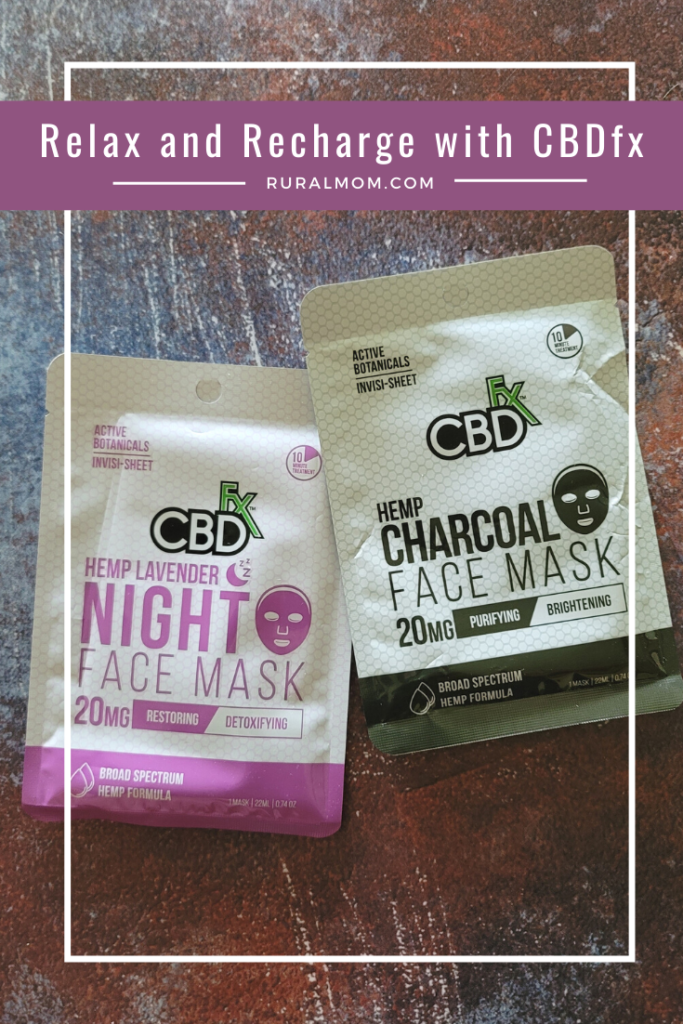 About CBDfx
Imagine soaking your cares away and detoxing your skin with a CBD bath bomb. Then rejuvenating and refreshing your skin with a CBD Face Mask and boosting your calmness with CBD gummies. Well, CBDfx makes these dreams a realty!
CBDfx was founded in 2014 on the belief that everyone should have access to the remarkable wellness benefits of CBD, and taps into centuries of wellness learning to blend powerful botanical extracts in perfect harmony to enrich the mind, body and soul.
CBDfx products are formulated using only the best ingredients, including organically farmed hemp plants, rich cannabinoid profiles, terpenes, essential oils, botanical extracts and other compounds that work in harmony to produce a cleaner product and a more profound effect.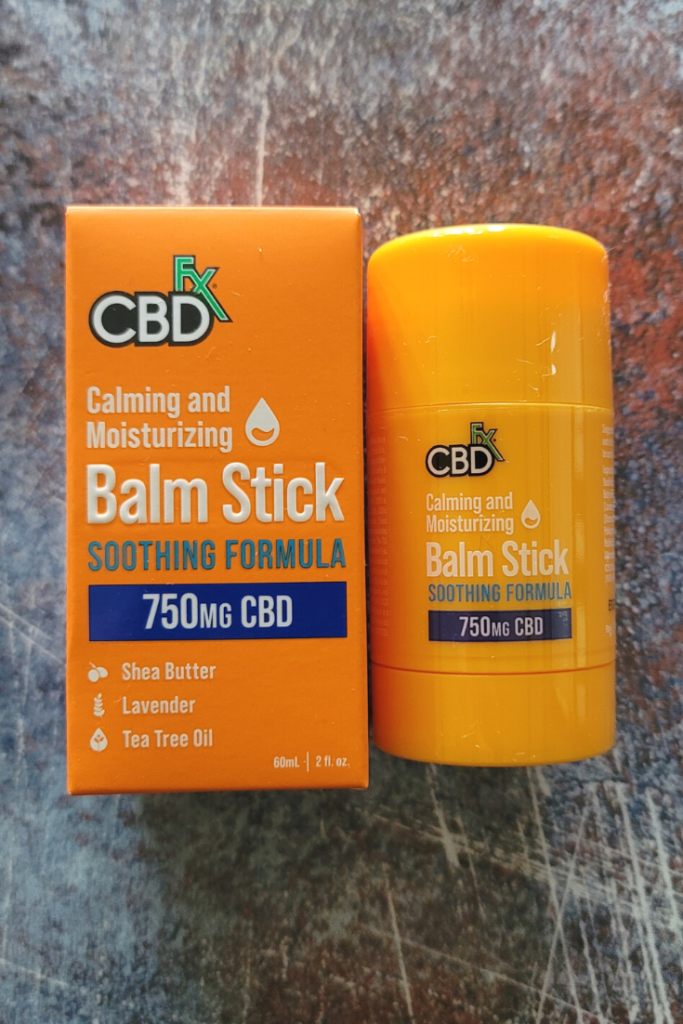 Why CBDfx
Bottom line – the products are super fun to use to relax and recharge!
CBD, touted for its anti-inflammatory properties and anti-anxiety effects, has become the popular new "it" ingredient for the seed-to-self movement, including bath and beauty products. If you already use oral cannabinoid for pain relief or muscle inflammation, considering CBD products for topical relief is a natural progression.
Does CBD enhance bath and beauty products? Results vary and studies are still underway to determine all the amazing wellness properties of CBD. Recent studies show CBD topicals have therapeutic potential for relief of arthritis pain and inflammation. Ultimately, practicing nourishing self-care and providing much-needed relief to tired, sore muscles is always beneficial.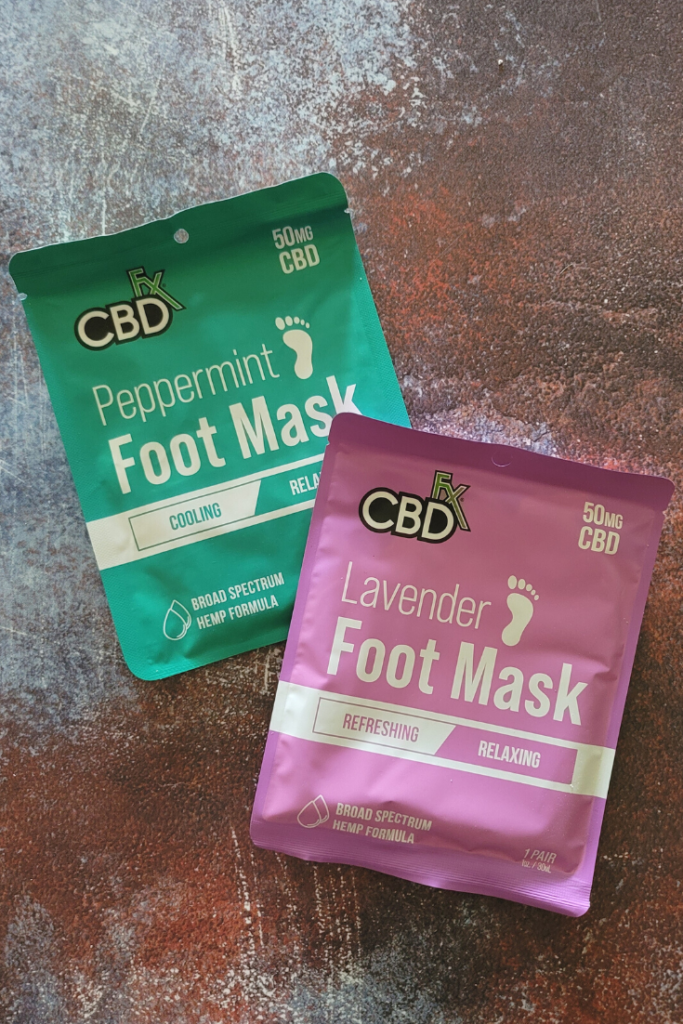 Two of my favorites are:
CBDfx CBD-infused Face Masks. An indulgent combination of broad spectrum, organically grown hemp and powerful active botanicals to hydrate, tone, soothe, and purify tired and stressed skin. Formulations include: Aloe Vera, Charcoal, Cucumber, Lavender and Rose.
CBD Bath Bombs by CBDfx. The Recharge Bath Bomb is an energizing mix of CBD, along with essential oils like peppermint and arnica that relieve overworked joints and muscles and eucalyptus to ease tension. The Soothing Bath Bomb explodes with lavender essential oil and Hawaiian Black Salt to smooth and detox the skin. Best of all, there's no dyes to irritate the skin or stain the tub!
CBDfx Apple Cider Vinegar Detox Gummies are also a innovative product worth incorporating into your supplement routine. This CBD blend is loaded with all the detox health benefits of apple cider vinegar, plus Vitamin B12 for energy and supporting immune function. It's a nice pick-me-up to include with your mid-day snack break.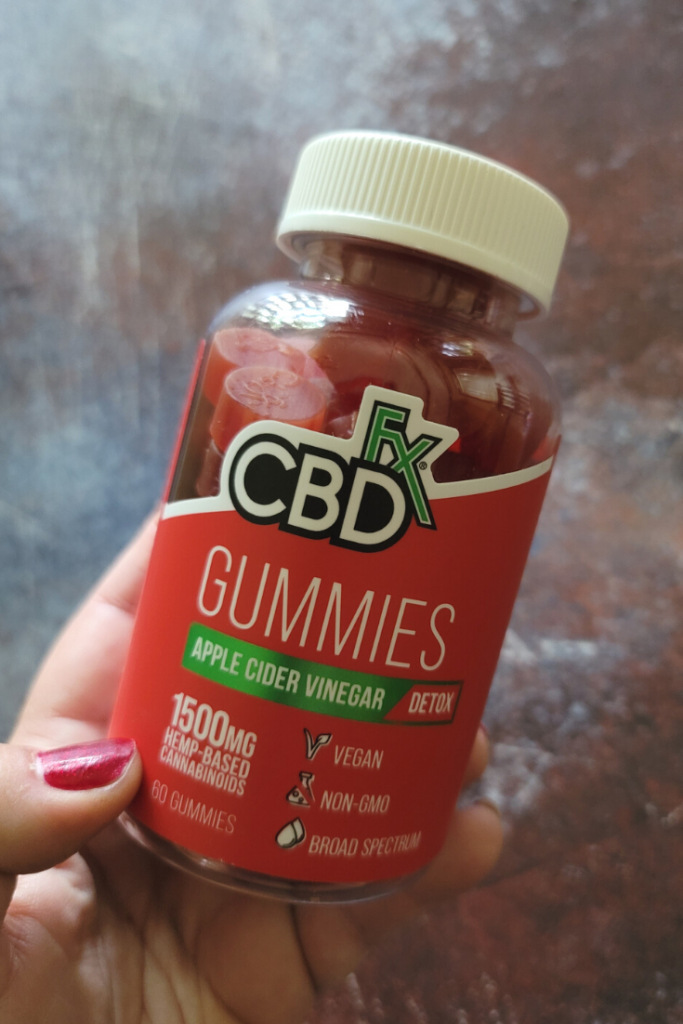 Relax and Recharge (and win!)
Thanks to the lovely folks at CBDfx, five (5) Rural Mom readers will each win one (1) CBDfx Prize Pack that includes:
Sample pouch of CBDfx Apple Cider Vinegar gummies (8-count)
a sample pouch of CBDfx Women's Multivitamin Gummies (8-count)
CBDfx Cucumber Face Mask (1)
and a CBDfx Aloe Vera Face Mask (1)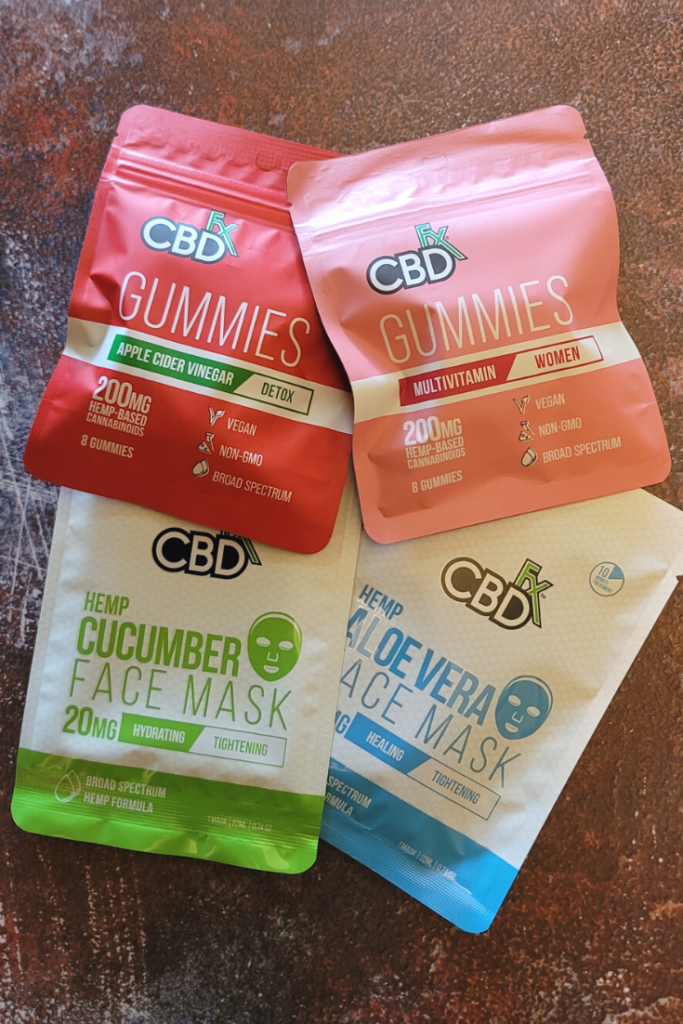 US only, 21+ to enter. Prize packs provided by our sponsor CBDfx. Rural Mom is not responsible for any misdirected or lost mail nor any user use or misuse of the prize pack content. No medical claims have been made. As always, please consult your medical professional before sampling any wellness supplement. By entering you agree to our privacy policy and giveaway official rules and decisions. Void where prohibited by law.
ENTER via the Rafflecopter below:
Have you tried CBD-infused beauty products in your relax and recharge wellness routines? If you haven't, what CBDfx product sparks your interest the most?