Father's Day is the perfect occasion to express love, care, and respect to fathers. A thoughtful gift to dad is just a modest token to say thank you for everything he has done. It's easy to come up with clever gift basket ideas for Father's Day when you focus on your dad's interests and needs.
When you are looking for gift baskets for Father's Day, it's important to find something that totally suits your father's style. Something that says both, "hey, I get you" and I celebrate you!
Gift Basket for Gadget Freak Dad
Make a personalized music themed gift basket for a music lover dad. An iPod Shuffle and iTune Gift Cards are perfect gifts for a gadget freak dad who loves music.
Digital SLR camera kits or accessories to upgrade dad's old PC are also ideal gift basket ideas for the techno dad. If you dad is a handyman, there are plenty of new tools that will be sure to delight. Pick up a tool organizer and use it as your gift basket base.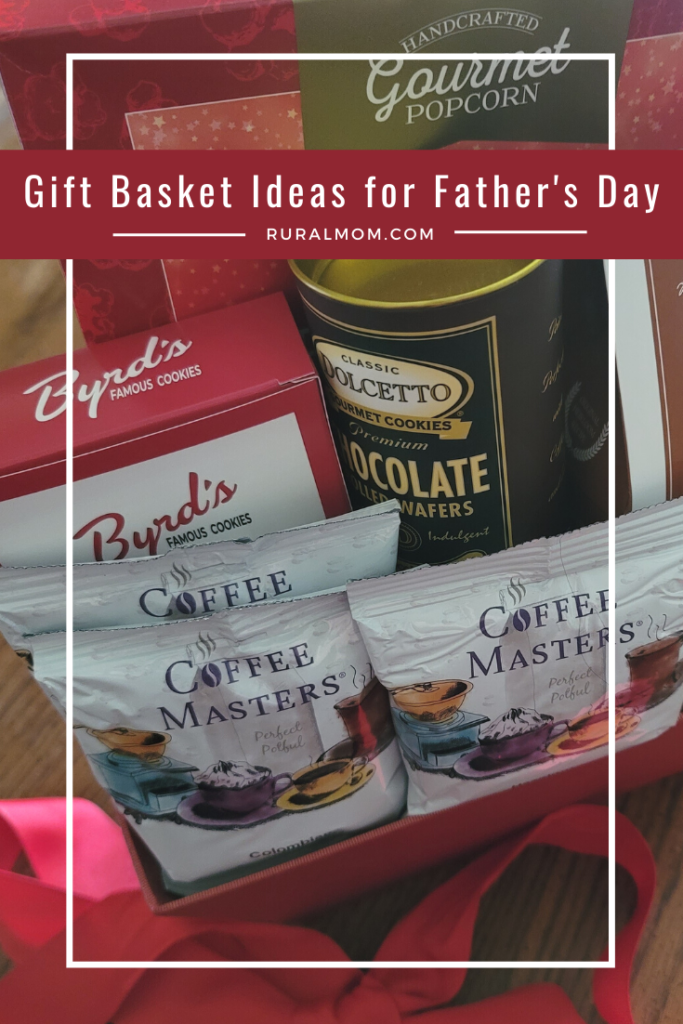 Get Dad a Gourmet Gift Basket
Dads who are absolute foodies would be ecstatic to get a gourmet gift basket. A snack gift basket including Parmesan crisp, sourdough pretzel nuggets, and nacho chips and salsa is a great combo pack that anyone will love. Make an assorted meat and cheese basket including garlic sausage, tomato basil cheese, mesquite salami, and pepper jack cheese.
Keep it simple and get a little help from GourmetGiftBaskets.com to really "wow" your foodie dad. They offer an incredibly wide range of gifts perfect for every dad, no matter what their interests.  From the dads who appreciate beer and barbecue to ones who love sweet treats and gourmet delights, there's a suitable gift.  Which is great news for those who need a thoughtful gift lickety-split!
Thanks to our friends at GourmetGiftBaskets.com, we've found a wonderful way to celebrate with the Coffee Break Gift Basket (SKU 5523 pictured below). With gourmet coffees and specialty treats, it's everything he needs to take a well deserved break!
Another favorite is the Just For You! Breakfast Pastries & Coffee (SKU 5095F). This is pretty much breakfast in bed for Dad! The gift includes raspberry danish, blueberry & pistachio muffins, apple croissants, cranberry tea bread, marble tea bread and breakfast blend K-Cups.
Delight Sports Fan Dad
Is dad a golf fan? Then there could be no better gifts than a golf gift basket. Assorted gifts of personalized novelty golf balls with a personal message, a golf tee with his name, and special golf cookies will definitely amuse him.
Does he spend his Sunday afternoons watching NFL league match recordings? Then why not delight him with a football themed basket including his favorite team's match recording DVDs, ticket for two for a live sporting event, along with some cookies to munch while he enjoys his time.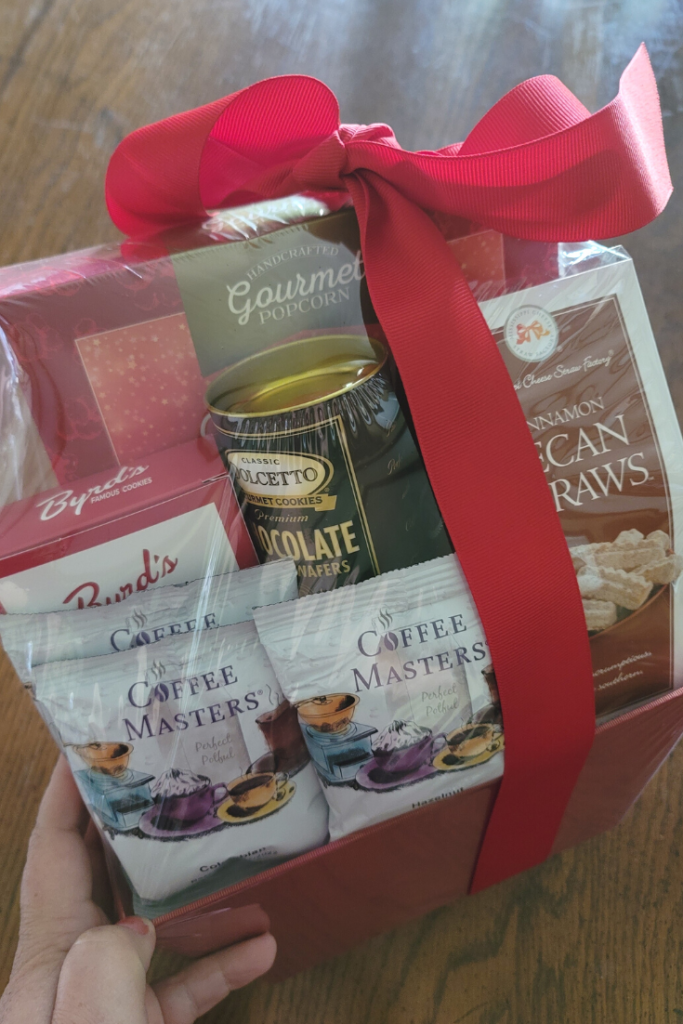 Grill Basket for the Chef Dad
No better gift can be there than a grill gift basket for the chef dad who loves to BBQ. A gift basket including a BBQ grill set along with BBQ tongs, BBQ spatula, and bottle brush ketchup dispenser is the perfect gift for him.
To get more creative, one can add premium BBQ sauce, delicious snacks, and a BBQ recipe book to the gift basket.
Affordable Gift Basket Ideas for Father's Day
Not sure what to get Dad? Worried about cost? GourmetGiftBaskets.com has plenty of options for every budget, like the Father's Day Mixed Nut Collection (SKU 4660) which retails at $39.99. He'll go nuts over the handsome keepsake wood tray crate cradles premium peanuts, cashews, pistachios, and almonds.
Want something a little "outside the gift basket"? Try a subscription box service instead. You can send your dad a box of goodies monthly, quarterly or just once for a special treat. There are subscription box services available for every interest, just run a quick Google search to find them.
This Father's Day take the extra effort to make note of dad's interest. Present him a practical gift based on his interest. A memorable gift does not cost a fortune, but thoughtfulness is what that matters most. Do not forget to let him know how much special he is.