As every parent knows, a child's interest in toys is ever-changing. One moment Etch A Sketch® is a favorite and the next, Hatchimals® are the new craze. Generally, the older toys wind up cluttering the toy box or worse, taking up space in a landfill. Wouldn't it be lovely if a there was a toy recycle program available?
The exciting new is: Spin Master® is leading the way for a recycle revolution by teaming up with international recycling leader TerraCycle®!
Spin Master®, a leading global children's entertainment company responsible for playtime favorites such as PAW Patrol®, Hatchimals®, Etch A Sketch® and Rubik's Cube®, has partnered  to make its toys and games recyclable in the United States.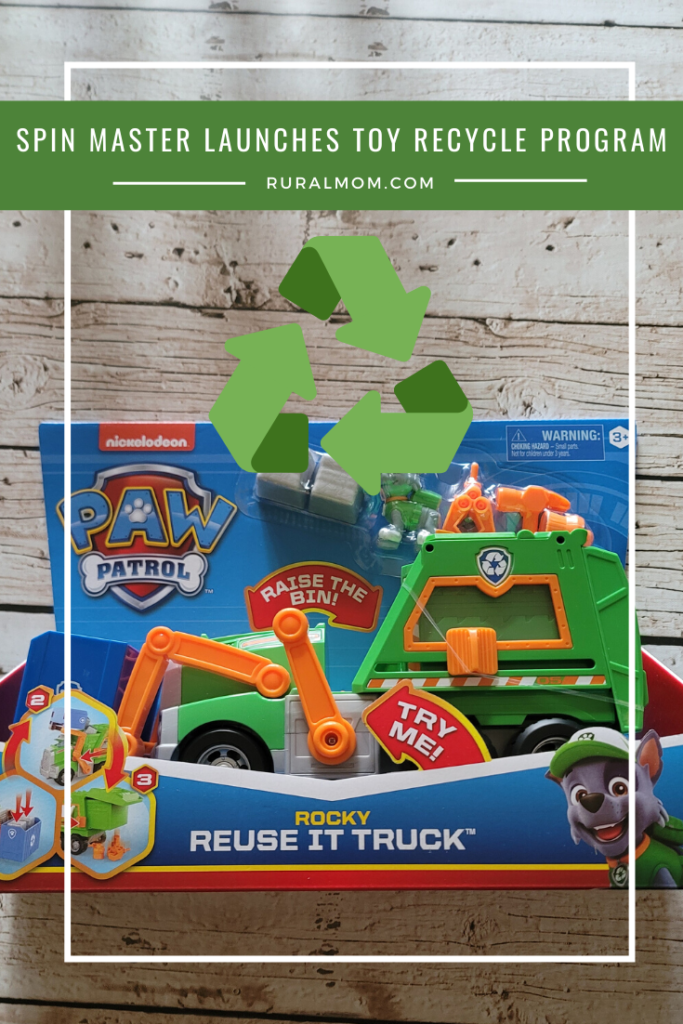 Spin Master Recycling Program
Through the Spin Master Recycling Program, consumers can now send in Spin Master toys and games to TerraCycle to be recycled for free.
Participation is easy:
Once collected, the Spin Master toys are cleaned and melted into hard plastic that can be remolded to make new recycled products, such as park benches and picnic tables.
"The Spin Master Recycling Program is a perfect chance to engage the next generation through sustainability in a fun and approachable way," said TerraCycle CEO and Founder, Tom Szaky. "This program makes it easy to show your children that recycling and the environment don't have to be relegated to the classroom – kids can grow into responsible environmental citizens with every toy they outgrow and recycle with their parent's help."
In addition to diverting waste from landfills, Spin Master has made other environmental commitments including streamlining manufacturing processes to prioritize recovery and recycling alongside goals to reduce plastic packaging and offset self-generated carbon emissions annually.
If you want to "be the change" this is a terrific program to start with. It's an easy way kids and families can be involved in the global change movement for a better more sustainable future… one toy at a time!