Tea for your hair? Yes! Medicinal Teas are not just for drinking, you can easily use them for your hair and skin beauty needs, too.
In fact, I have an entire chapter dedicated to "Creating Natural Bath, Beauty, and Home Remedies" in my newest book GETTING BAKED: Everything You Need to Know about Hemp, CBD, and Medicinal Gardening.
Recently, I shared an excerpt from page 196-98 of GETTING BAKED ("Mane Attraction- Medicinal Hair Teas") in Aspire Magazine. You can read the full excerpt in the newest edition of Aspire Magazine (on page 63.)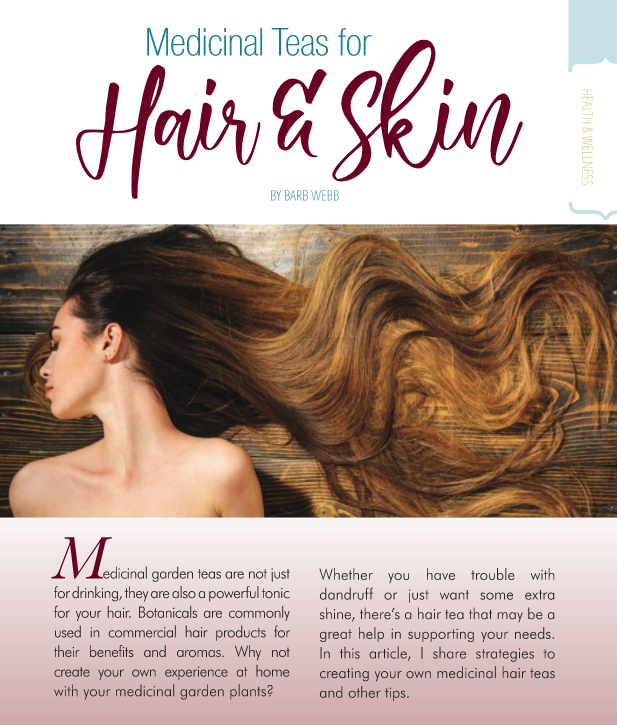 I'm thrilled to be a contributor to the April/May "Embracing Your Empathic Gifts" issue of Aspire Magazine—the premiere inspirational digital magazine for women, since 2006, created by my friend, Inspirista Linda Joy.
Aspire is celebrating 15 years of bringing women around the world the best in inspiring, supportive and empowering content from today's leading female luminaries, bestselling authors and up-and-coming movers and shakers personal and spiritual development.
Along with my article, "Medicinal Teas for Hair and Skin", you'll find over 80 pages of transformational content from some pretty darn amazing women.
Claim your complimentary subscription HERE.
Oh, and just to be clear, the subscription is f.r.e.e. and has been since 2006.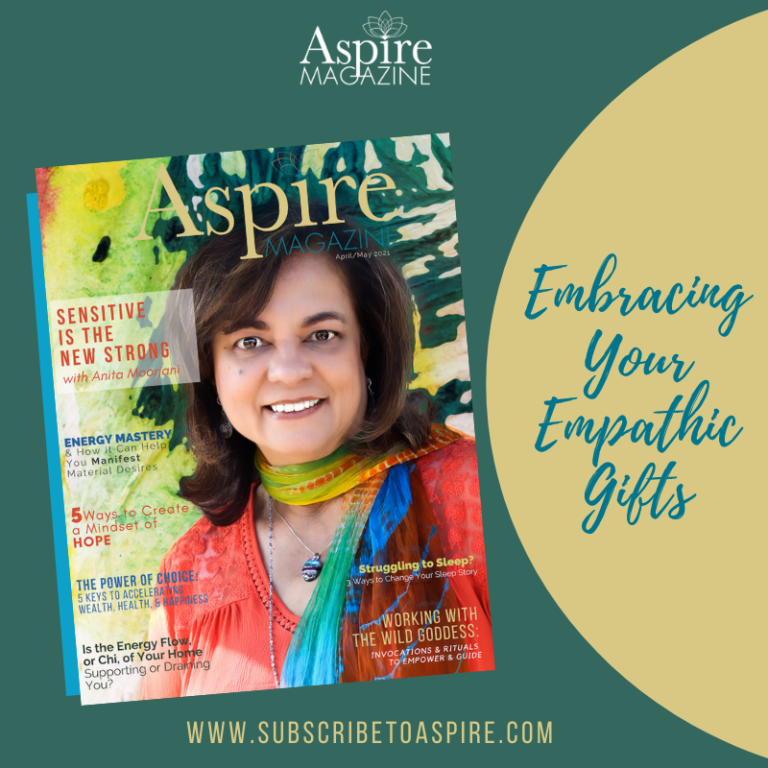 It's all part of Linda's mission to inspire, support and empower women around the world to:
Live their truth
Love themselves fully
Listen to their soul
Honor their body
Heal their story
Tap into their inner wisdom
Embrace their magnificence
Create their intentional life
Play more
Be well and be inspired, my friends!
GETTING BAKED: Everything You Need to Know about Hemp, CBD, and Medicinal Gardening by Barb Webb is available internationally at bookstores everywhere including Amazon, Barnes & Noble, Target and Walmart.