Life hasn't been that easy recently and some people may be having a hard time coping. You may have loved ones who had a tough go in 2020, and you are looking for ways to make their day brighter in 2021. Everybody deserves to feel cared for, so if you have someone in mind who could use a pick-me-up, here are a few ideas of things you can do to show them you're there for them:
Send them something sweet
From a teddy bear delivery to a huge box of chocolates, your gesture of kindness doesn't have to be huge. When someone is going through a rough moment, a surprise can mean the world to them, even if it's just a small object of your affection.
Ask them if they'd like to do something together
Often, when people are having a rough moment, they may feel like no one cares. Inviting them to do something with you can help them to feel less alone and will help them get their mind off whatever may be bothering them. There are a zillion things you could plan to do together, so think about what they enjoy and see if they'd like to join you in a fun activity.
Give them a call
Sometimes all a person needs to know that someone cares is to receive a call from a friend. If it's been a while since you have spoken with a friend or a loved one who you know has had a rough go, it could help to simply pick up the phone and reach out. If you know they aren't a big fan of phone calls, you could also shoot them a text instead.They'll more than likely be happy to hear from you.
Make a mixtape
Well, that term is a bit outdated—these days, you'd want to make them a playlist. If you share a taste in similar music, you may find that they'd be excited to receive a playlist with music they would love. Music can be a great way to show a music lover you care, as there is something personal about musical taste, as well as the lyrics of a song you may want to share.
Send a meme or quote on social media
It may be one of the simplest gestures one could think of, but it could mean a lot to your friend. When you see something funny that you know they would love, consider shooting it over in a DM. The same goes for a quote or post you know they could relate to. Showing someone that you care and thinking about them can be as simple as that.
Help them find something they need
Whether they are trying to find information on therapists in the area or are looking into moving to a new place, when people are trying to make big decisions like these, they will always appreciate other people being there for them. If you'd like to show a loved one you care about what they need, browsing the web and keeping an eye out for information could be helpful for your friend as they handle this experience.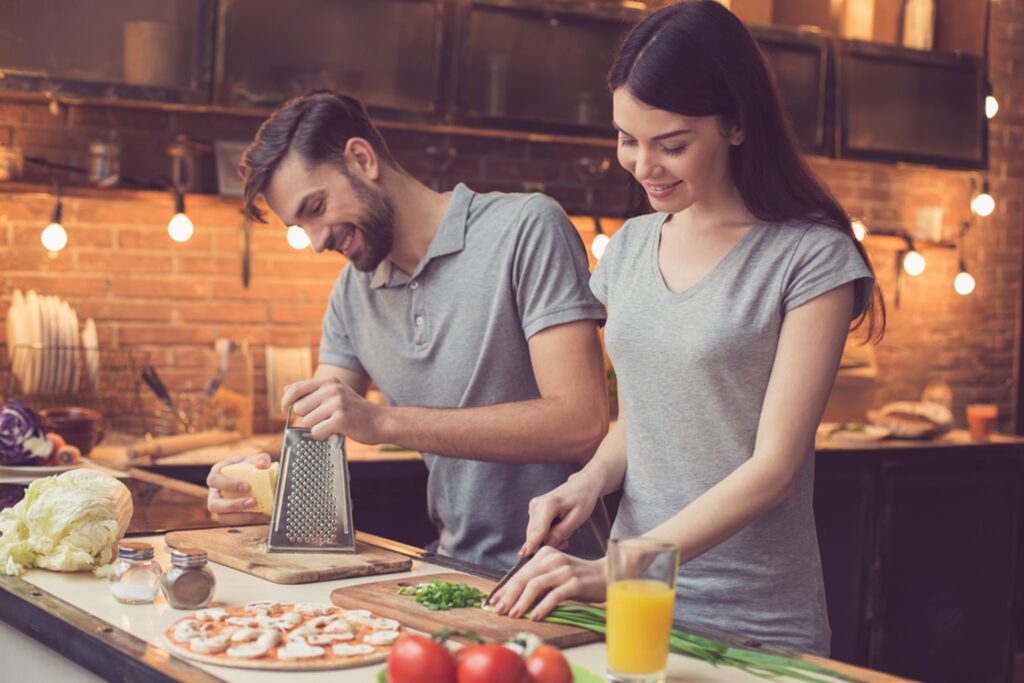 Invite them over for a meal
One of the warmest ways to reach out to a friend is to offer a home-cooked meal. There is just something so comforting and warm about a meal offered from a friend. Make your best dish and serve it with your friend's favorite beverage—it's bound to make them feel cared for.
In Conclusion
We all love kindness. Most people appreciate thoughtful gestures or a sweet word from a friend. If you want to show your friends or loved ones that you're there and you care, consider the above tips as you set out to do something kind today.