When you write a comprehensive guide to CBD, you stumble upon plenty of of interesting and innovative products in the process. One of my favorite finds on this journey to-date is Cornbread Hemp.
These local Kentucky folks put a lot of heart and premium natural ingredients into their CBD products. I love "Getting Baked" with Cornbread Hemp and hope you will, too!
Why Cornbread Hemp?
If you've already read my new book "Getting Baked: Everything You Need to Know About Hemp, CBD and Medicinal Gardening", then you know there's a lot more to CBD product selection than a brand name or attractive packaging. Cornbread Hemp has both of those attributes but they also deliver of product effectiveness, reasonable pricing, quality lab testing, and natural ingredients, too.
Cornbread Hemp has a seed to product process that begins on bluegrass farms.  Co-founded by Kentucky native, Jim Higdon (author of "The Cornbread Mafia"), Cornbread Hemp provides the first ever USDA certified organic CBD oils from Kentucky-grown hemp.
I've tried several Cornbread Hemp products oral and topical products and have been delighted with the taste and/or scent and texture. Continuing to impress, they just introduced the first Flower-Only™ CBD gummies ever made.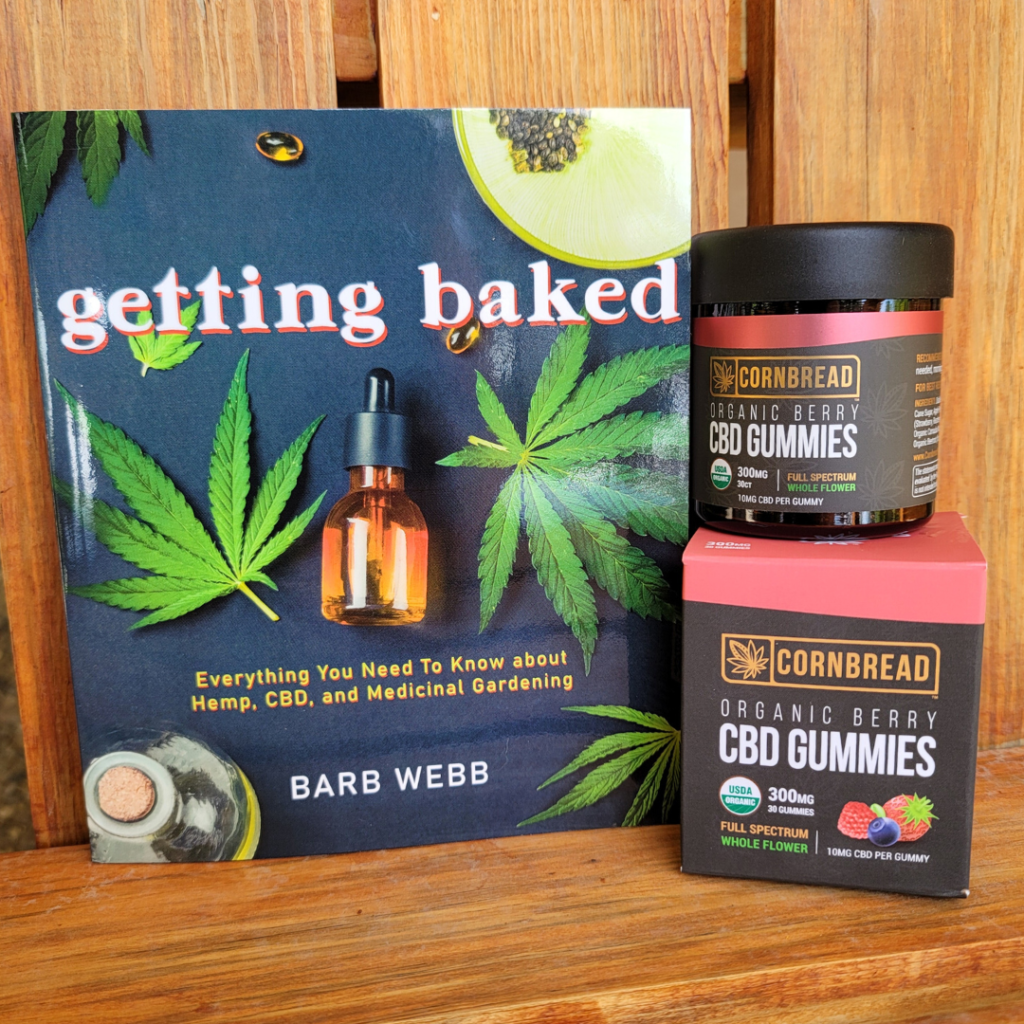 Cornbread Hemp Full Spectrum Flower-Only™ CBD Gummies
What does "flower-only" mean? In a nutshell, the product is made from the bud (flower) of the hemp plant. Compared to the rest of the hemp plant (stalk, leaves and so on,) the bud contains the most cannabinoids and terpenes. These are both ideal compounds that help deliver the effects you may be seeking from a CBD product such as relaxation or enhanced quality of sleep.
Many companies use hemp stalk, stems, and leaves in their products. By using the flower only, Cornbread Hemp Full Spectrum Flower-Only CBD Gummies have more cannabinoids, and less chlorophyll.
These new Vegan, full-spectrum, certified organic CBD gummies are made with fresh blueberries, raspberries, and strawberries. They're 100% plant-based with no high-fructose corn syrup, artificial flavoring, or preservatives.
I found the berry flavor to be just the right combination of sweet and tart, with very little hemp taste present. For me, that's a great thing as I'm not as fond of hemp in it's full flavor form. The berry masks it nicely!
The texture is soft and they nearly dissolve in your mouth, making it a pleasant treat. I've found the effects meet my expectations. I generally use full-spectrum CBD to enhance my sleep and these did the trick!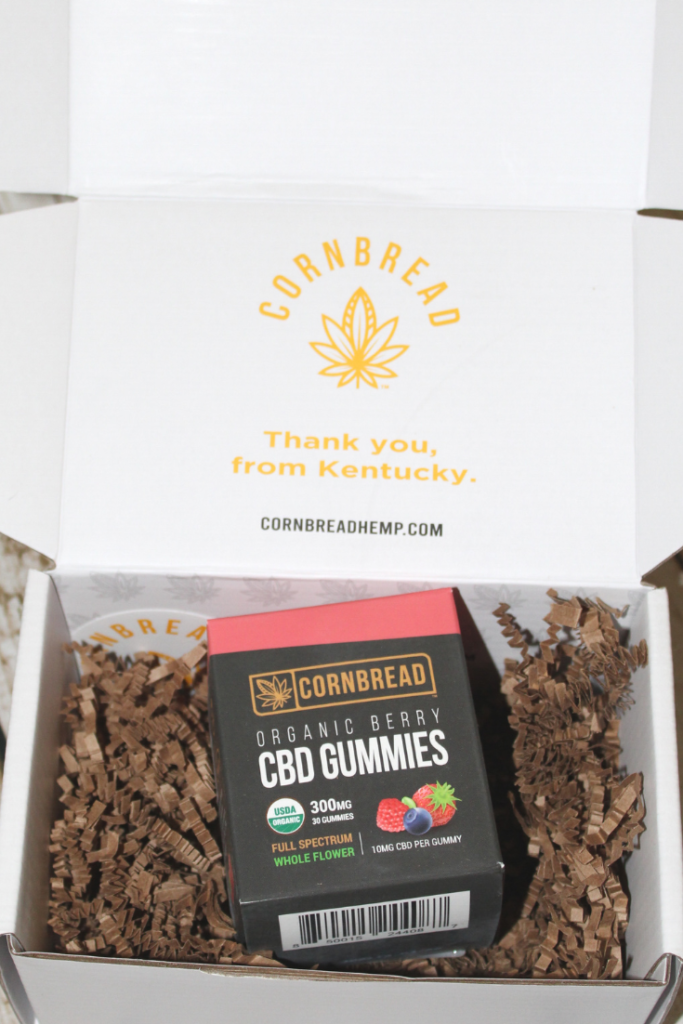 Getting Baked with Cornbread Hemp
We have a special treat for you today – we've collaborated with our awesome friends at Cornbread Hemp to give one (1) Rural Mom reader a Getting Baked with Cornbread Hemp Prize pack that includes:
a signed copy of "Getting Baked: Everything You Need to Know About Hemp, CBD and Medicinal Gardening" by Barb Webb
one (1) jar of Cornbread Hemp Organic Berry Full Spectrum CBD Gummies!
ENTER via the Rafflecopter below:
About "Getting Baked: Everything You Need to Know About Hemp, CBD and Medicinal Gardening"
There's no denying the potential of hemp and CBD as a powerful solutions to a myriad of modern ailments.
In Getting Baked, sustainable living expert Barb Webb takes you on an in-depth journey through everything you ever wanted to know about CBD, including the science, side effects, dosages, and benefits. You'll also take a deep dive into herbs and botanicals that complement CBD and complete your medicinal garden.
Part scientific research and part first-hand know-how, Webb rounds out her authoritative guide with dozens of recipes to enhance your experience—from smoothies and teas to CBD bath bombs and hemp body butters.
Learn how CBD, hemp and herbs can work for your body and start Getting Baked today!