We all have that one room in the house that serves no purpose other than to collect clutter. The door is always closed to not draw attention and when there's guests over, you act like the room just doesn't exist. That room, which you probably just refer to as your "junk room", is actually a flex space.
A flex space is essentially an extra room in your house that doesn't have any specific purpose. It's not a bedroom, it's not a living room. It's a flex room.
But what if you don't want your flex space to just be a room to collect junk? What if you want that additional space to actually serve a purpose? If you're itching to make something useful out of your spare room but aren't sure where to start, check out these 4 tips for designing your flex space: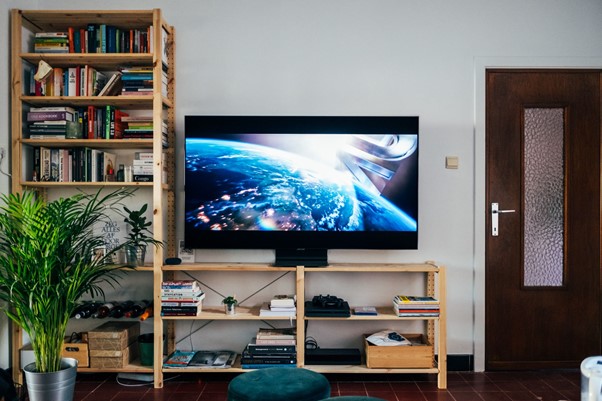 1. Choose a Purpose
First and foremost, you need to decide what purpose your flex space will serve. Is it going to be a home gym? What about an office? A spare bedroom? Or do you want to splurge on an entertainment room? The options are truly endless. Once you decide on a purpose, designing it should be easy.
2. Decorate Accordingly
You want to make sure the decorations of your flex room fit the theme. Although you probably won't be spending all that much time in the room, you still want it to look good. If you decide that your flex space is going to be a guest bedroom, choose the best foam mattress that fits your space. You don't want your guests sleeping in an uncomfortable bed when they visit, do you?
If you opt for an entertainment room, don't skimp out on the decor. I'm talking movie posters, a popcorn machine, and a candy bar. You want your flex space to be special.
3. Organization is Key
Regardless of the size of your flex space, it's important to be organized. Since the room won't be used all that much, it's easy to let it accumulate junk and become that space where you just throw things that aren't being used. Don't let that happen. You just spent all that time and money designing the space, don't let it become a junk room again. Well-planned organization is key when it comes to designing a flex space.
4. Do it Yourself
There's no reason why you need to break the bank to design a flex space. You can create an awesome room at a fraction of the price if you just do it yourself. Paint the walls, pick out the décor, and build the furniture yourself. DIY room décor is a fun way to put your own spin on something, especially if you're decorating on a budget. Repurpose old furniture that you have around the house into something you can use in your flex space. You just need a few simple crafting supplies, like an all-in-one gluer, sealer, and finisher and an X-Acto knife, and you can DIY the room décor of your dreams.
Stop letting that extra room in your house become the place where you store useless clutter when you don't know what else to do with it. Every room in your house should serve a purpose. Take some time to sort through the junk that has been collecting over the years and make use of that extra space. Whether you turn it into a spare bedroom or a home office, you can have a lot of fun designing a flex room. And who knows, you might get a lot more use out of the space that you ever imagined.