Headed to the beach this week? Like every other area of your live, it's easy to have an eco-friendly beach day with a little pre-planning.
As a fellow earth-steward, when you are going to spend a day beside the ocean you don't want to pollute the ocean you are planning to enjoy. In this case you need to pack a "green" beach bag, taking things that will be as gentle on the ocean as possible. You can also pack a few things to help with marine conservation.
Nourishment
You obviously can't drink seawater and raw crabs aren't a great snack… so you'll need some other forms of sustenance.
Instead of sodas pack your own BPA-free bottles of tap water. Place them in the freezer the night before, then pop them in the cooler in the morning. By the time you drink them the ice will have melted but they'll still be deliciously cold.
Make your own sandwiches and pack in reusable containers. For snacks you can take fresh fruit, dried fruit and nuts, and even homemade crisps (potato chips).
If you plan to have a seafood meal at a restaurant later, research to find out what fish in the local area are sustainable and which are not. You can then enjoy a completely guilt free meal, knowing you aren't eating an endangered animal.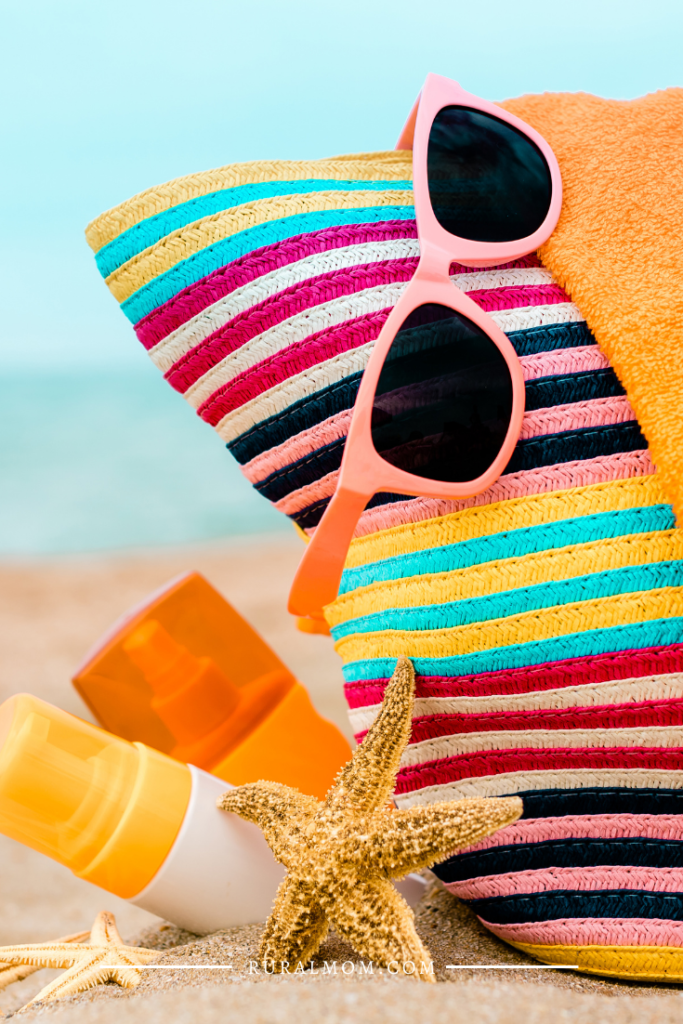 Sun Protection
You need a towel, loose clothes to cover up with, sunglasses and an eco-friendly sunblock. Protect yourself and the ocean with reef-friendly sunscreen designed to not deliver toxins to the ocean or contribute to coral bleaching.
Whenever possible cover up using towels or umbrellas, rather than sticking on too much sun cream.  Make sure that your clothes and towels were washed in a non-polluting detergent, too.
Extras
Head to a second-hand book store to pick out your beach reads.
For children take along durable toys rather than flimsy ones that will fall apart by the end of the day. You can also encourage them to do things like beach combing, swimming, and making castles, rather than relying on consumable entertainment.
If anybody is planning to go snorkeling, choose durable snorkels and fins, not near-disposable ones. You do not need to buy defogger for your mask; spit does exactly the same job without the associated pollution. When snorkeling and swimming take care not to damage the delicate sea bed.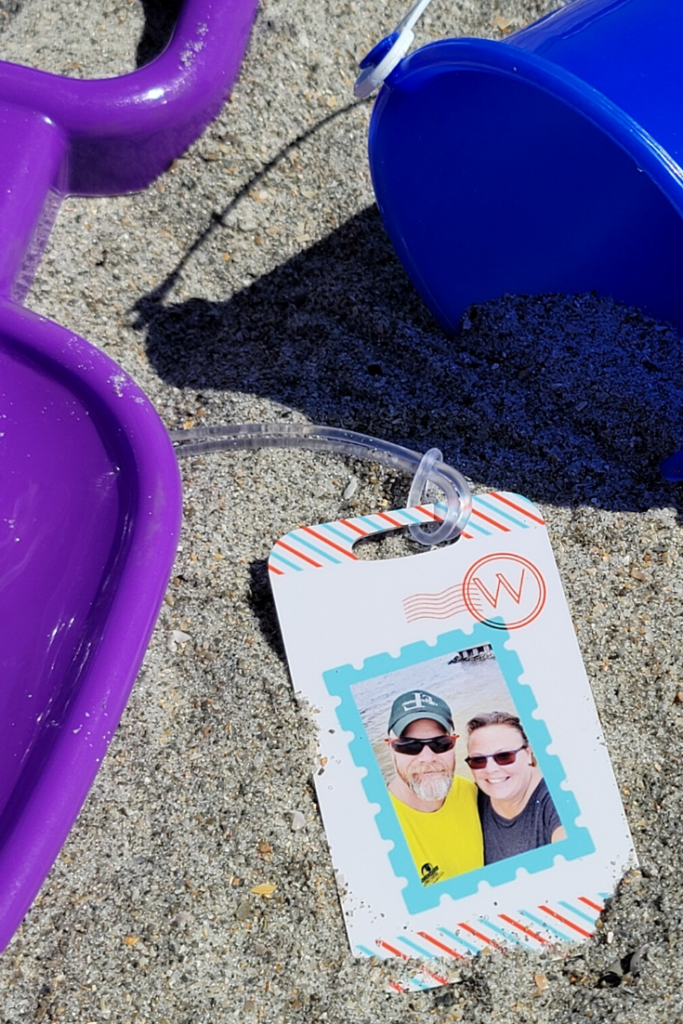 Bags
Consider using an eco-friendly beach bag to carry all your essentials. While most bags are well designed for beach use, it doesn't hurt to take the extra "green" step of purchasing and using sustainable materials.
Label your bag clearly in case you accidently leave it behind or there is confusion. Many beach bags look the same and it's super easy to get them mixed up! We love the Personalized Metal Photo Luggage Tags from our partners at MPIX.
They're made of super sturdy materials and help you to quickly identify your stuff. (Also handy should someone need to reach you if they find your bag!)
In addition to a beach bag, bring either a bin or reusable carrier bag. This will allow you to do a mini beach cleanup before you go. Litter, especially plastic litter, is a real danger to marine animals. It does not just look unsightly, once it washes back into the sea it can entangle and kill turtles and other animals. Be sure to clean up and leave no trace behind.
Journal Supplies
You totally want to record your day at the beach. You can also help your local conservation in the process with photos and notes.
I many places data is desperately needed on sightings of marine wildlife to help conserve them. Depending where you are there might be surveys of crabs, sharks, dolphins, jellyfish, or whales. Recording your sightings does really help. In the UK, the Marine Conservation Society often needs sightings of jellyfish, basking sharks and turtles. Other organizations do similar work in a huge number of countries.
Protecting the seas while enjoying them is incredibly satisfying. There is not much you need to pack in a truly green beach bag and it will make your trip to the best eco-friendly beach day ever!