Thanks to my partnership with GanedenBC30® through Kitchen PLAY, I've learned a wealth of information about best practices for probiotics and tips for how to incorporate them easily into your lifestyle. Probiotics are a hot topic in the health arena for their support with gut health. Did you know probiotics like GanedenBC30 can help support your digestive and immune health?
My Probiotic Journey
The first time I learned about probiotics was a few decades ago when I experienced some digestive issues. My standard herbs and fermented foods (that naturally contain probiotics) weren't helping enough and my doctor recommended probiotics to help with the distress.
What I didn't know then was there are several types of probiotics and I wound up cycling through several products before finding the one that worked for me. Different bacterial strains or combinations of strains in probiotic supplements offer different benefits. It's important to understand what strain you are taking, but even more so to also use strains that have clinical support data available to help you make informed decisions.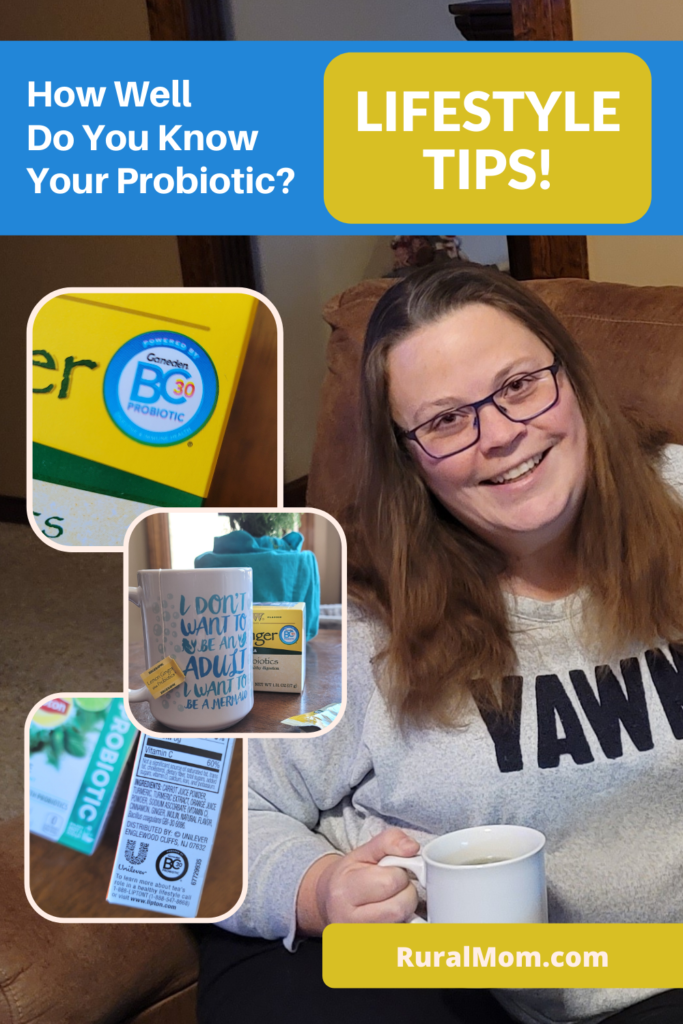 Currently, I'm a fan of utilizing probiotics daily as part of my overall wellness regimen. I'm particularly fond of products like GanedenBC30 which are easily found in functional foods and beverages that suit my lifestyle. Rather than taking an additional supplement in pill form, snack on granola or have a cup of tea in the evening that's fortified with GanedenBC30.
I'm all about convenience when it comes to supplementing my wellness efforts!
It's so much easier when you can simply get the support you need throughout the day from foods and beverages you love to enjoy.
The 123's of GanedenBC30®
GanedenBC30 (Bacillus coagulans GBI-30, 6086) is a natural, non-allergenic, vegan spore probiotic that can help support digestive health and immune health. A spore-forming probiotic, GanedenBC30's spore protects the probiotic from damage during the food and beverage manufacturing process and your body's natural digestive process. This helps the probiotic pass through your system more readily reaching all the areas it needs to.
You can find GanedenBC30 in oodles of consumer products to help take your self-care regimen beyond capsule supplements. Having a healthy routine that includes GanedenBC30 can help you balance your system to boost your overall health and wellness goals.
* GanedenBC30 is backed by clinical studies (you can get the full scoop here: https://bit.ly/GanedenBC30RuralMom)
How to find products containing GanedenBC30®
Finding products with GanedenBC30 is super easy; they're on the shelves of your local grocer and available through various online merchants, as well. Look for the GanedenBC30 logo: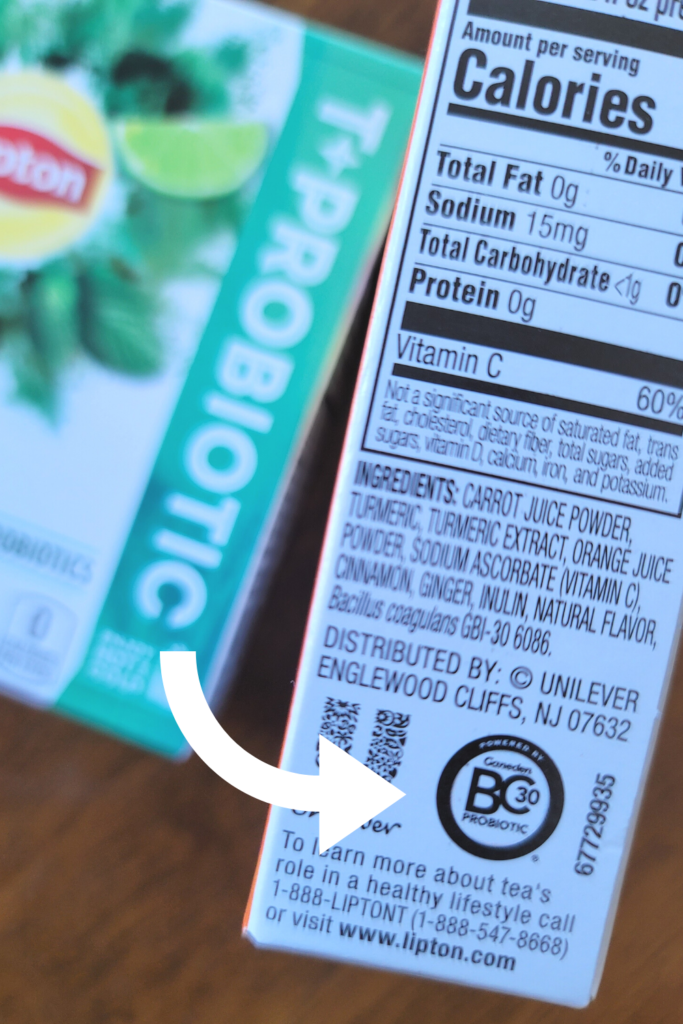 You'll find this on the front, side, or bottom of the package.
The product nutrition label will also either list GanedenBC30 or Bacillus coagulans GBI-30, 6086 (the unique strain name.)
Some of my favorite products I've discovered that contain GanedenBC30 are:
Flap Jacked Mighty Muffins with Probiotics
Lipton Tea + Probiotic Immune Support Powdered Tea Sachets
Bigelow Probiotic Teas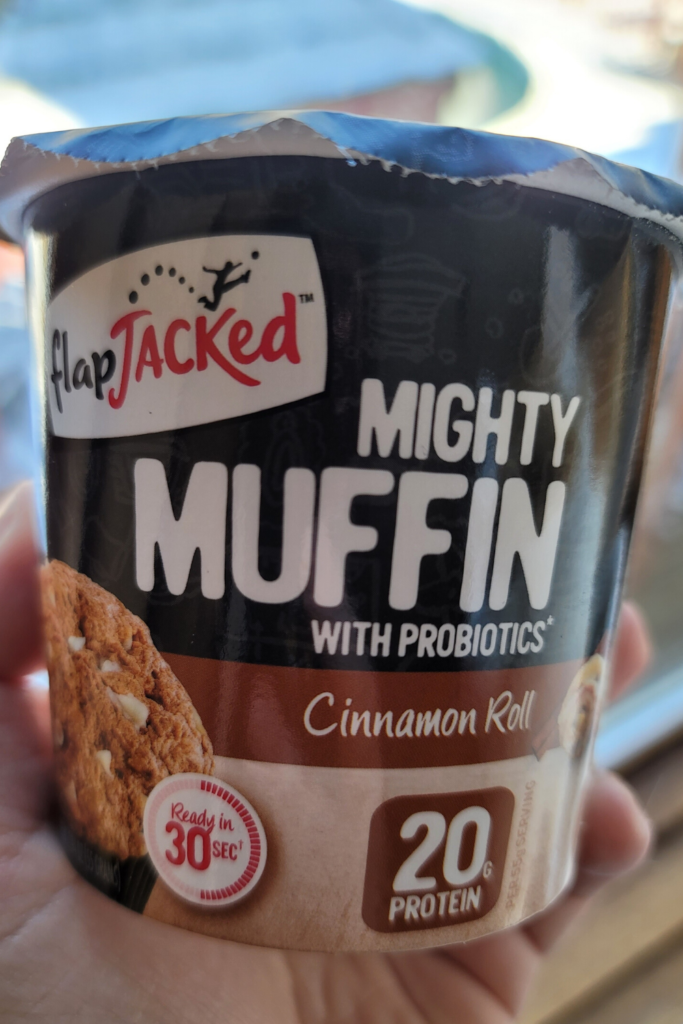 Beyond probiotics – what else can you do?
GanedenBC30 is an important component of your health and wellness regimen but you still need to take additional steps to achieve the best results.
To support your body and the effectiveness of probiotics:
eat a balanced diet that includes high-fiber foods
exercise regularly
get plenty of sleep
and drink lots of water!
If you are taking antibiotics or are immune-suppressed, consult your medical professional to help determine the best probiotic strain and dosage practices for you.
Also, always follow the manufacturer's recommended direction for product use. For example, GanedenBC30 is found in several tea products, so be sure to heat the water to the recommended temperature for maximum effectiveness.
Lastly, have fun with your probiotic journey and make it part of your lifestyle. Find products that support your dietary needs and bring you joy. It's wonderful to grab a handful of trail mix with GanedenBC30 and know that you are not only satisfying your hunger on your hike, but also supporting the muscles that are carrying you along the path!