Tractors are widely used to get tasks such as gardening, farming, and landscaping done efficiently and effortlessly. Since a tractor's engine ratings depend mostly on the tractor's load, equipment such as Haney equipment can be used for numerous purposes.
Depending on the application, several attachments can be used on a tractor. This makes tractors multipurpose equipment. This is why most buyers prefer going for tractor package deals, which include tractors and attachments.
One only needs to ensure that every attachment and accessory used is compatible with the tractor model.
If you are considering buying a tractor, you will want to get the best tractor package deal possible. Below are useful tips to help you find the best tractor package deals.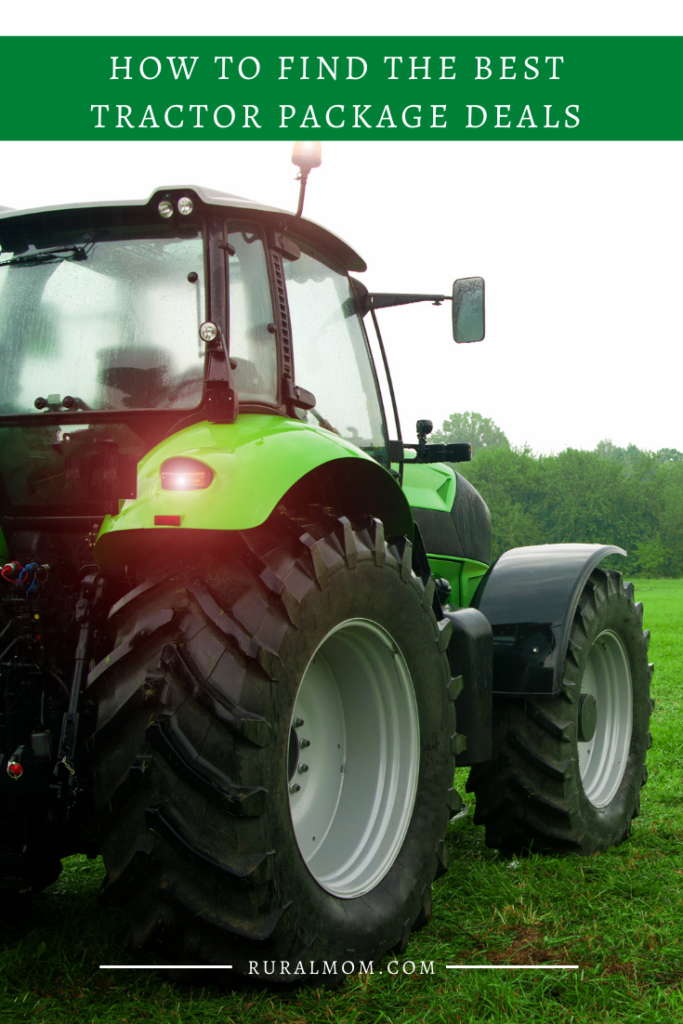 Shop around
First things first, you need to shop around. Buying any heavy machinery such as a tractor can be costly. As such, you need to be sure you get your purchase right.
You must confirm that the companies have the equipment you need, and they are within your budget. It would also be in your best interest to select a tractor that falls within the weight limit for your intended use.
When shopping around, be sure that every quote you get is on paper and determine if the dealers offer some price match guarantee.
Application
Tractor packages are classified according to their intended application. This is why the accessories and attachments are specifically selected.
For example,
A landscaping tractor package features a backhoe or a mower with an attached box blade, loader, and trailer. While every package will contain a loader and tractor, other accessories may differ according to the intended use.
Thus, it would be best to sit down when searching for a tractor and determine how you intend to use it. Don't just go and get the cheapest thing you come across. Keep in mind that cheap can sometimes be costly. Furthermore, it wouldn't make sense to buy something just because it's cheap if you won't use it.
Luckily, sellers often offer a warranty on all equipment to assure the buyer that it is of high quality.
Return period
It's important that you ask if there is any warranty to which you can exchange or return the equipment if you encounter any mechanical issue which is not your fault. You will also want to check with your auto insurer to see if they can cover your tractor in case of any damages.
Price
Purchasing a tractor is a huge financial move and saving as much money as possible when getting the best tractor package deal is paramount.
Besides checking that all accessories are compatible with each other, you will want to ensure that you are getting the tractor package's best prices. This is because the seller often gets a good deal for the equipment and accessories from the manufacturer. As such, it would also be fair if you got a good deal from the purchase.
Note that every purchase's price tag depends on certain factors such as the number and size of accessories and tractor model and rating. Hence, tractors will a higher capacity engine are more costly than their counterparts.
Also, the more accessories the equipment requires, the more costly the tractor package will be. However, the tractor's rating can be less in some situations. Fortunately, most sellers allow monthly installment payments or approved credits if you don't have ready cash to purchase the package.
Besides, many companies out there offer tractor package deals at a discount, especially if you are purchasing other things to go with the equipment.
Final thoughts
Getting the best tractor package deal is important because you will be getting everything included in the price. Getting the kind of package that includes the equipment and everything you need to use is the most crucial part of the purchasing process—price and warranty are other aspects to consider when purchasing a tractor.
Having inadequate finances to make the purchase should not deter you from getting your tractor. There are various financing options to help you secure your equipment.