Fitness goals can imply anything from losing weight, gaining muscle, or even just getting active for half an hour a day. It's important to set attainable fitness goals for yourself. By getting active, you are setting a positive example for your family. But who says getting active can't be a family activity?
While 2020 made it difficult to reach our goals, 2021 introduces the hope of a new year and new improvements. As we move into 2021, it's time to re-examine our approach to reaching our fitness and health goals.
1. You don't need a gym
If there's one thing that 2020 taught us, it's that we have to adapt. With the temporary closure of gyms, we have had to adjust our workout routines to stay fit without gym equipment. As we move into 2021, we are still embracing the at-home workout.
Exercising in the outdoors is free. Even something as simple as shoveling snow can be considered a workout. All it takes is a half hour of movement to improve your mood and get your body moving. Whether going for a walk at your local nature preserve or a family bike ride, you can get in some exercise and family bonding at the same time.
As we move into the New Year, maybe now is the time to give running a try. While you can't run for miles on a treadmill anymore, you can start running miles out on a track. But, do yourself a favor and get yourself the best distance running shoes.
2. Create specific goals
When it comes to setting goals, the more specific they are, the better. Vague goals are nearly impossible to attain. Try to word your goals in an attainable manner. Instead of saying "I want to lose weight," say "I want to lose three pounds by the end of the month." Or instead of saying "I want to be more active," try saying "I want to go to the gym three times a week." By creating specific goals, you know exactly what to do to achieve your goals.
3. Accountability is key
In order to achieve your fitness goals, you need to find some accountability. By sharing your goals with your friends and family, you can rely on them for accountability when they check in on you and your progress.
Create a network of people who care about you and want to share in your success. As we are still in a pandemic, it may be tricky to find a personal trainer in person. Instead, consider trying a virtual trainer or a personal training app to create a sense of accountability.
4. Reward yourself
Don't be afraid to reward your success. You should celebrate your achievements! Just be mindful of what you decide to use as your reward. If you're trying to lose weight, don't reward the success of losing a few pounds by eating a dozen donuts. Instead reward yourself for losing weight with an activity like watching your favorite movie or buying a new pair of shoes.
5. Don't forget about mental health
While it may be easier to show results for physical health, mental health improvements may be even more beneficial. Take some time for yourself. By partnering meditation with exercise, you can improve your physical health results. Meditation can reduce stress and improve sleep and immunity. When you feel good, you are more likely to succeed in your fitness goals.
6. Get some sleep
Sleep is more important than you think. A good night's rest can improve your immune system, functioning, and even your happiness. When it comes to exercise, sleep can help you achieve your fitness goals. However, it is a reciprocal relationship. Exercise can also help you sleep easier.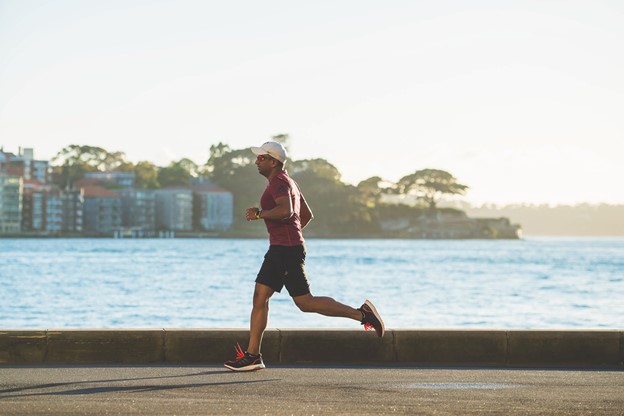 Throughout this new year, try to improve your lifestyle through reexamining your approach to health and fitness. By changing your mindset about fitness, you can live a happier and healthier life with your family.