Do you suffer from chronic illness, insomnia, inflammation, or stress? Or are you just cannabis curious?
No matter what your reasons for wanting to learn more, there is no denying the potential of hemp and CBD as a powerful solutions to a myriad of modern ailments.
In Getting Baked, sustainable living expert Barb Webb takes you on an in-depth journey through everything you ever wanted to know about CBD, including the science, side effects, dosages, and benefits. You'll also take a deep dive into herbs and botanicals that complement CBD and complete your medicinal garden. Part scientific research and part first-hand know-how, Webb rounds out her authoritative guide with dozens of recipes to enhance your experience—from smoothies and teas to CBD bath bombs and hemp body butters.
Learn how CBD, hemp and herbs can work for your body and start Getting Baked today!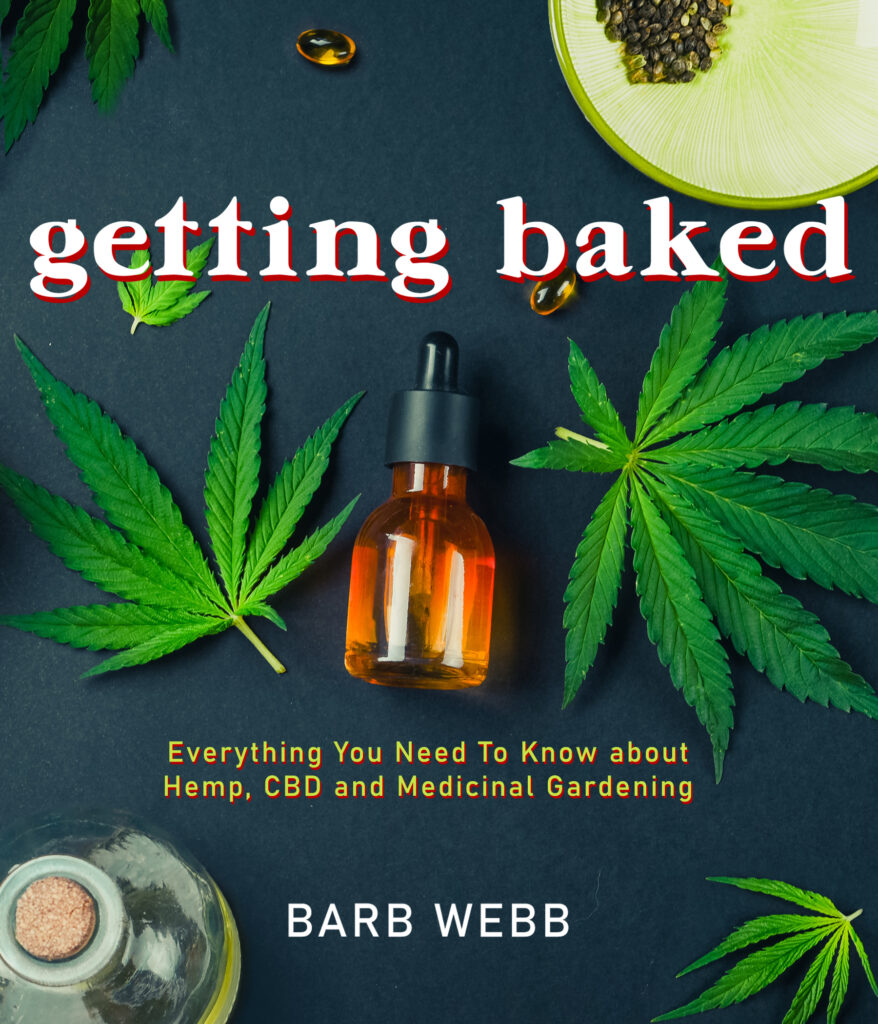 Barb drops truth nuggets for all to hear! If you are someone looking for quality advice on CBD and herbs, and want to get and stay healthy, this book is for you. — Jason Martin, CEO of Tree of Life Seeds
Why You Should Be Getting Baked
This green guide takes a fun and cheeky approach to teach readers the ins-and-outs of how to navigate their way through the hemp culture, create their own medicinal herb garden, and integrate natural remedies into their lifestyle seamlessly! Author Barb Webb is no stranger to the world of sustainable living, gardening, and all things eco-friendly. With a plethora of experience with CBD and medicinal herbs, Webb is ready to share her secrets and tips on how to master the art of having a green thumb!
Getting Baked dispels the myths. Readers will learn the right way to incorporate CBD, hemp, herbs, spices, and all-natural remedies into their current lifestyle, avoiding the stigma around it. Whether you are a beginner, or looking to switch things up in your garden, get ready for the ultimate cannabis companion guide!
If you need a trusted source of CBD knowledge that is well researched and carefully curated with knowledge from the best in the industry, then your next read should be Getting Baked! — Kameron Norwood – CBD Pioneer and Co-Founder of Half Day CBD
Pre-order today and stay tuned for more information and free worksheets designed especially for readers of this innovative wellness book!
Looking for more ways to enhance your sustainable lifestyle?
Be sure to check out GETTING LAID: Everything You Need To Know About Raising Chickens, Gardening, and Preserving by Barb Webb, available online and at bookstores everywhere!