We all love a great game day, but if you're like me, you know the highlight is always the delicious football food for fans! In fact, that's what makes turning each game day or night into a true celebration.
This year we could all use a bit of extra celebration in our lives, too. So why not start with some football food suitable for every fan?
Our family has always celebrated game day with homemade baked goods and treats that reflected our heritage. There's always loads of fresh meats, stews, crudites and dips and sweets – oh the sweets! Each morsel is always a celebration of our life and the big game.
To help inspired you to create football food for fans spread in your home this year, we're featuring some of our all-time favorites. You'll find appetizers, dips, shareable main dishes, and desserts to fuel your fandom. Enjoy!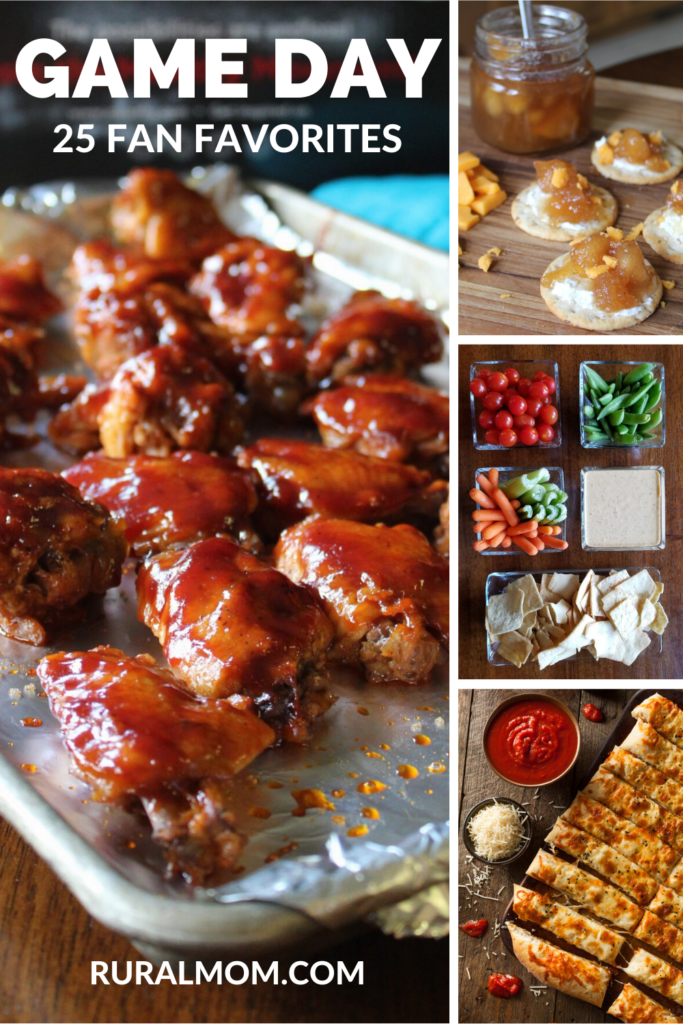 Appetizers
Apple Cider Barbecue Wings – one of our all-time favorite popular recipes, so good!
Quick and Easy Italian Breadsticks
Cranberry Bacon Pecan Crostini with Gorgonzola
Tomato Bread with Serrano Ham and Parsley Pesto
Cucumber Bites with Salmon Mousse – always a crowd pleaser and super easy to make!
Wholly Roasted Tomato Bloody Mary with Shrimp
Dips
Slow Cooker Pizza Dip – a crowd favorite at all our parties!
Fresh Roasted Tomato and Jalapeno Salsa
Main Dishes to Share
Chicken Sausages with Apple Slaw 
Pressure Cooker Coffee-Crusted Pork Tacos
Slow Simmered Spanish Meatballs
Bourbon Street Chicken – super easy to make and chock full of flavor!
Desserts
Snickers Bread Pudding – a family favorite steeped deep in our Irish roots!