As an avid gardener and nature lover, I absolutely adore all types of plants. What I don't love is the idea of decimating my trees or shrubs to create holiday wreaths, garland or swag. It's far better to showcase my holiday style with Nearly Natural's Christmas collection.
Nearly Natural is the first artificial floral company to hire head designers with years of experience in the live plant industry to create beautiful, realistic home décor. We've partnered with Nearly Natural this year to review their holiday wreaths and swag. The verdict is in and we are highly impressed!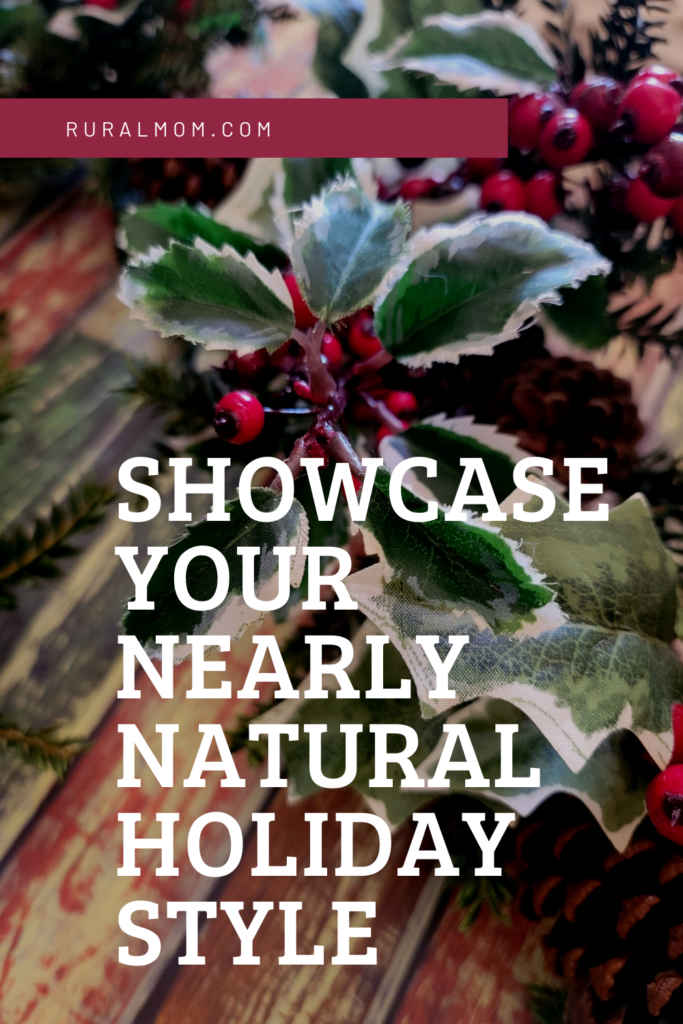 Nearly Natural Holiday Style
The clear advantage to decorating with Nearly Natural Christmas wreaths, garlands and swags are the stunning designs. Each piece is truly stunning. It's easy to "wow" your guests and neighbors each time they visit or pass by your home.
There are plenty of other reasons to showcase your Nearly Natural holiday style, too, including:
Sustainable – Nearly Natural Christmas wreaths, garlands and swag can be used holiday after holiday to bring cheer to your home.
Reasonably Priced – Nearly Natural products have a similar price point to those made from real plants (but, of course, they last way longer!)
Low maintenance – unlike real plants, there's no watering or dead leaves and branches to weed out throughout the holiday season.
No bugs! – If you've ever purchased or put together a real pine wreath with pine cones, you likely know that invasive bugs can be quite troublesome.
Long-lasting – Fresh wreaths, garlands and swags generally will not make it far past Christmas before the needles drop and the décor withers. If you're like me, you like to keep a wreath on the door throughout the winter. That's no problem with Nearly Natural products as they are meant to be used month after month and year after year.
Personable – Nearly Natural has a holiday style for all tastes, including Christmas wreaths with lights that look lifelike.

Nearly Natural Boxwood Wreath
I opted to test out the Nearly Natural Boxwood Wreath as I was looking for a wreath capable of taking me through all the fall and winter holidays. From Halloween through Valentine's Day, I enjoy decorating our entryway to perk things up. Winter can be so drab, a pop of color on our door is very inviting.
The 22-inch Boxwood Wreath is just the right size to brighten the space without overwhelming our door, which already has a lovely inset glass design. When the wreath arrived I was absolutely delighted. The picture on the website doesn't quite do it justice, it's gorgeous in every way!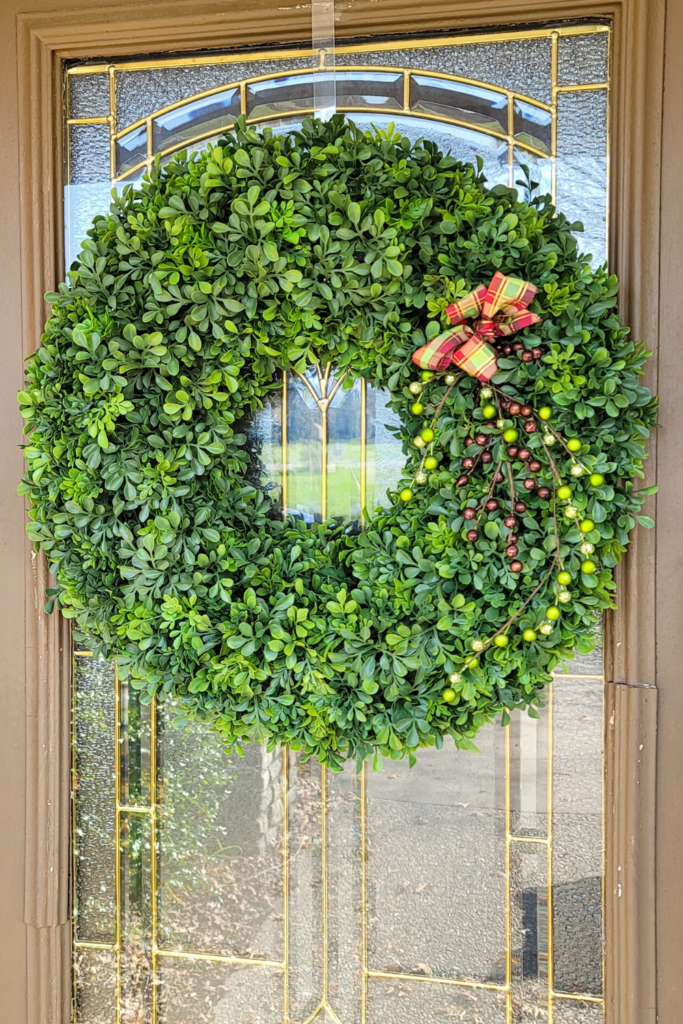 Leaf colors on the wreath are rich and vibrant. It's also quite lush and cheerful, making it appealing for all seasons.
Because it's not adorned with embellishments, it's super easy to add my own to change things up for each holiday. Like adding a bow for Halloween or a few baubles and some ribbon for Thanksgiving. The decorative possibilities are endless.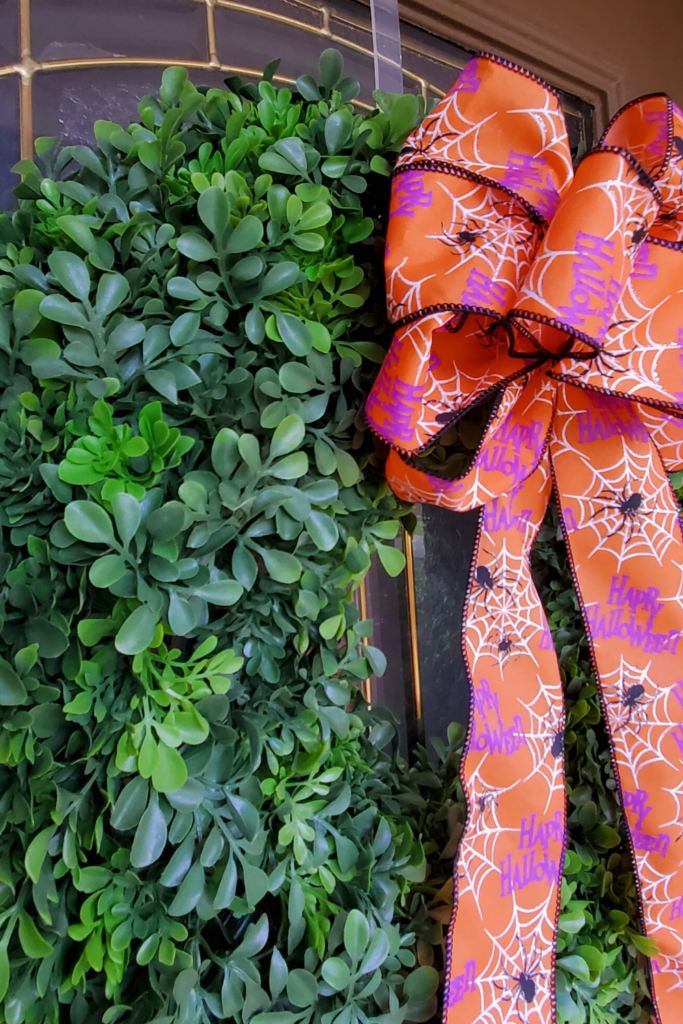 Nearly Natural Holly Berry Garland
Another way I enjoy showcasing my Nearly Natural holiday style is by draping garland over my mantle and along our buffet table inside. The Nearly Natural Holly Berry Garland suits my mood this year as it's a lovely rustic winter wonderland style.
It's going to look stunning when offset by our turkey and all the fixings this Thanksgiving and Christmas.

I'm super impressed with the high quality of the design, materials and details. The picture advertised does do it more justice than the wreath, but the colors are so much more rich and nuanced, in person.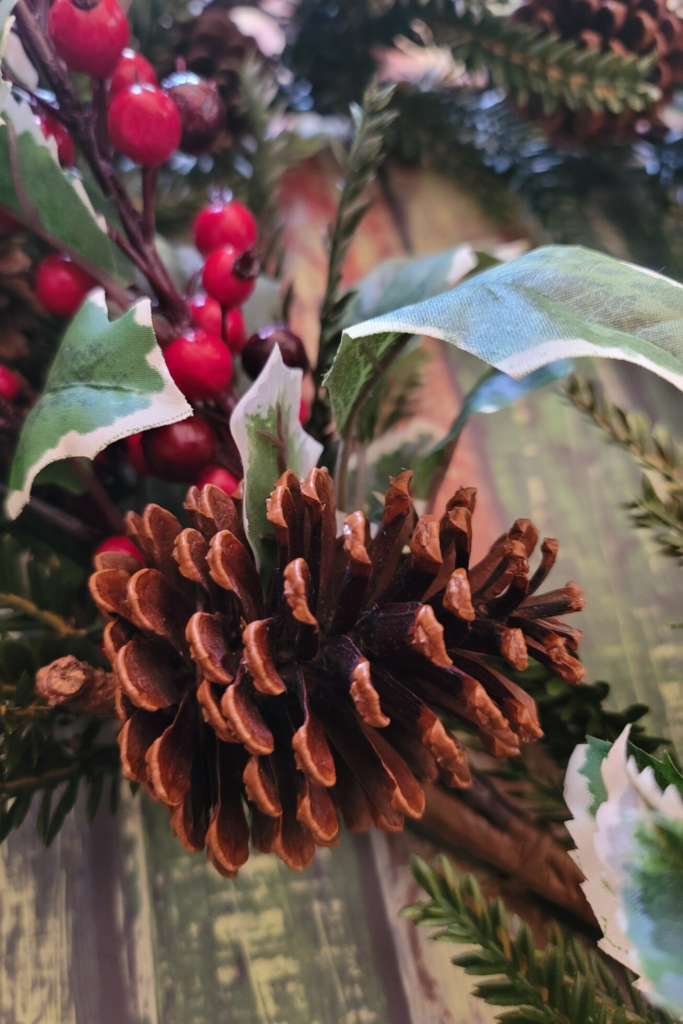 The attention to detail is amazing. Way up close (as most of my photos are) you can tell Nearly Naturals are artificial, but the second you step back a little, they magically morph into very realistic looking plants. You would absolutely need to glance more than once because they will fool you!
Whatever you mood, Nearly Natural has Christmas wreaths, garlands and swags to help dress up your home. You can also create new memories and traditions with a lovely Nearly Natural Christmas Tree, too.  Available in a large variety of shapes and sizes, you'll easily find one that makes your house a Christmas home.
However you showcase your Nearly Natural holiday style, we hope that you have a lovely holiday season filled with much joy!