Each year, on the fourth Sunday prior to Christmas Day, our family begins the celebration of Advent. This is the time when our family reflects on the year prior. We also begin to count down the days to Christmas. In our faith, Advent is the beginning of the liturgical year, but also a preparation for the celebration of the Nativity.
From the earliest days I can remember, my mom also gifted each child an Advent calendar. Typically, it was filled with gourmet chocolates. We'd open one little doorway each day to count down the days to Christmas. All anticipating the arrival of good ol' Saint Nick!
While the Advent calendar we had wasn't necessarily tied to the religious aspect of Advent we celebrated, it still connects the holiday season as both one of faith and family celebration for me.
Even as an adult, each December 1st, I present my children with Advent calendar and I always have one, too! Of course, as an adult, I love to find other fun goodies in my Advent Calendar and this year I'll be celebrating with a spot of tea each day, thanks to our partnership with Adagio Teas!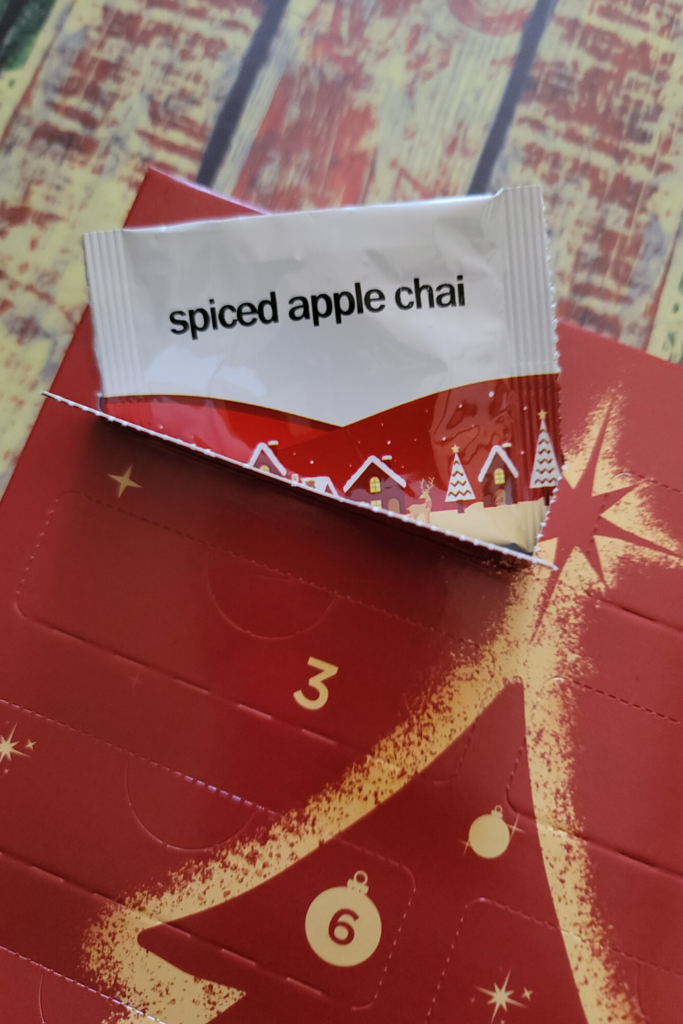 Adagio Teas Tea Advent Calendar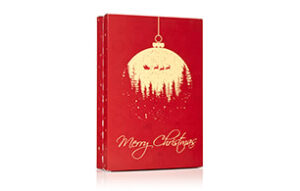 Chock full of holiday flavors, the Adagio Teas Tea Advent Calendar is a tea lover's delight. Holiday scents are all around us. What better way to celebrate each magical moment than with a warm, delicious cup of tea each day?
Starting December 1, you can count down the days to Christmas by finding a festive tea behind every door of the adagio Teas Tea Advent Calendar. It's a truly lovely way to start or end each busy holiday season day.
Available in both loose and gourmet teabags, the calendar has some of Adagio's merriest teas including Candy Cane! (If you want a sneak peek inside, you can find spoilers on the order page. But, you may want to resist as it's so much more fun to be surprised each day.)

Adagio Teas 12 Days of Christmas Teas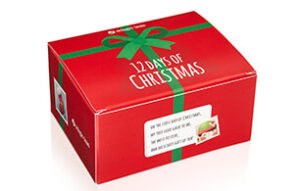 If Advent calendars are not your style or you are looking for an exceptional tea gift for a loved one, the Adagio Teas 12 Days of Christmas Teas is an awesome treat. Packaged in lovely reusable tins, each day contains a single serving pouch of loose tea.
You can line up the tins to create a fun scene and or you can hang them up as ornaments until you are ready to brew. Individually, they make great little gifts to pass out during your holiday book club meeting or other gatherings with friends, too.
This jolly collection contains a selection of Adagio's most festive blends, one for each of the 12 Days of Christmas. It's another delicious way to count down the days to Christmas or to enjoy any time during the holiday season.
Teas in the 12 Days of Christmas tin include Pecan Turtle, Candy Cane, Rooibos Nutcracker, and other festive blends.
If you are looking for a special vessel for your tea or items to create a larger gift for your loved ones, Adagio Teas also has holiday-themed double-wall porcelain mugs and infusers. It's the perfect way to enjoy your tea as you count down the days to Christmas!