Are you excited shop your Farmers Market this summer? When I travel, or when I'm home, I absolutely love to shop at a local Farmers Market. I'm so happy to see that our local ones will be opening back up soon.
I believe it's always best to support local businesses whenever possible, and Farmers Markets are no different. Supporting local farmers' markets is good business. Local foods are super fresh and your dollars directly support the local economy.
Shopping local promotes sustainability and helps preserve rural farms. There's plenty of reasons to head out to shop your Farmers Market this summer!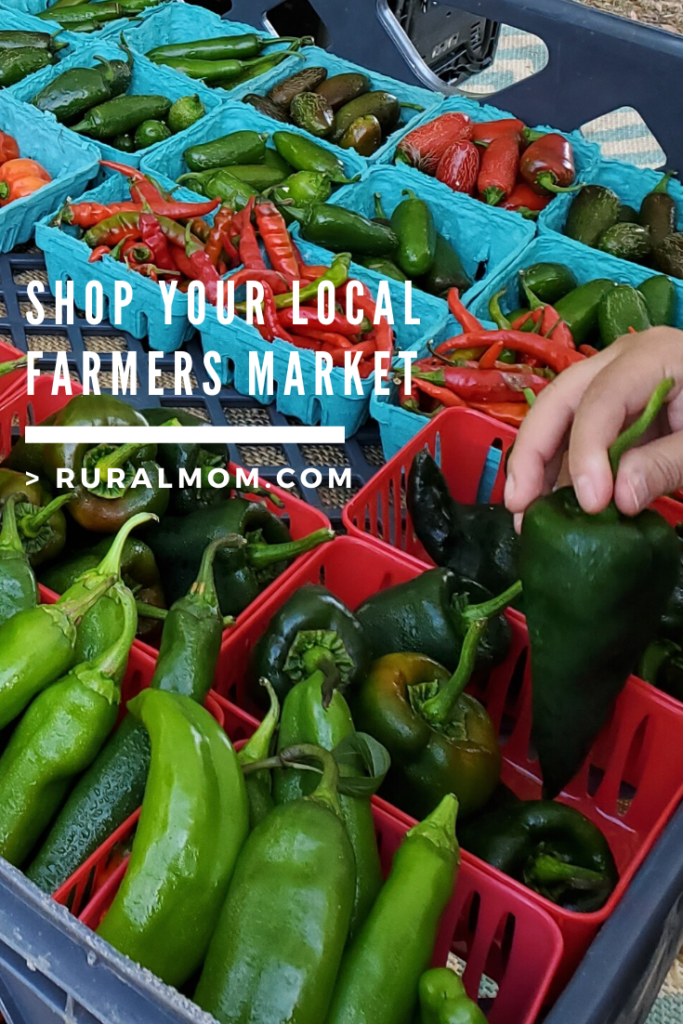 It's a Matter of Taste…
Local grown, also, in most cases, means better flavor. Taste comes not only from freshness and eating vegetables and fruits soon after harvest, but from the seed selection. Some fruits such as tomatoes, apples and peaches and others, vary according to type. Root crops such potatoes, sweet potatoes and parsnips and turnips are good keepers but taste is enhanced when they are fresh.
Vitamins and Minerals are more plentiful in fresh vegetables. While it is certainly better to eat several servings of fruits and vegetables every day even when the local farmers markets have closed; it is an even better choice to do so when they are fresh. Fresh and canned do not contain the same quality of nutrients.
…And a Boost to the Economy
Supporting local economy is an excellent reason to buy from local growers.  All our local communities are grappling with financials difficulties.
Buying from local growers certainly has a direct impact in a positive way. Everyone wins.
But What About Social Distancing?
We're conditioned right now to be concerned about potential virus transmission. Just like your local grocer, Farmers Markets are operating under state laws and using protective measures.  Most are held outside, which makes it super easy to keep your social distance.
And being neighborly is not to be ruled out. Your community needs your support as much as possible and why should you spend your money elsewhere when as good, or better, produce can found close to home.
Good quality food creates healthier bodies as well as healthier local economies!
Farmers Market Resources
Not sure where to start? You can search the USDA National Farmers Market database for one near you at: https://www.ams.usda.gov/local-food-directories/farmersmarkets
Need advice on finding the best deals? Read 8 Pro Tips for Shopping Your Farmers Market
Can't make it to the local Farmers Market? Check out home delivery services like Green Bean Delivery for options.