Decorating a house can be both overwhelming and expensive. It's important to give each room its own flair but the overall design should flow throughout the whole house. Thankfully, there are some great ways to give an entire house personality without breaking the bank. Vintage or modern shabby chic style will make every room look different while still pulling all the decor together.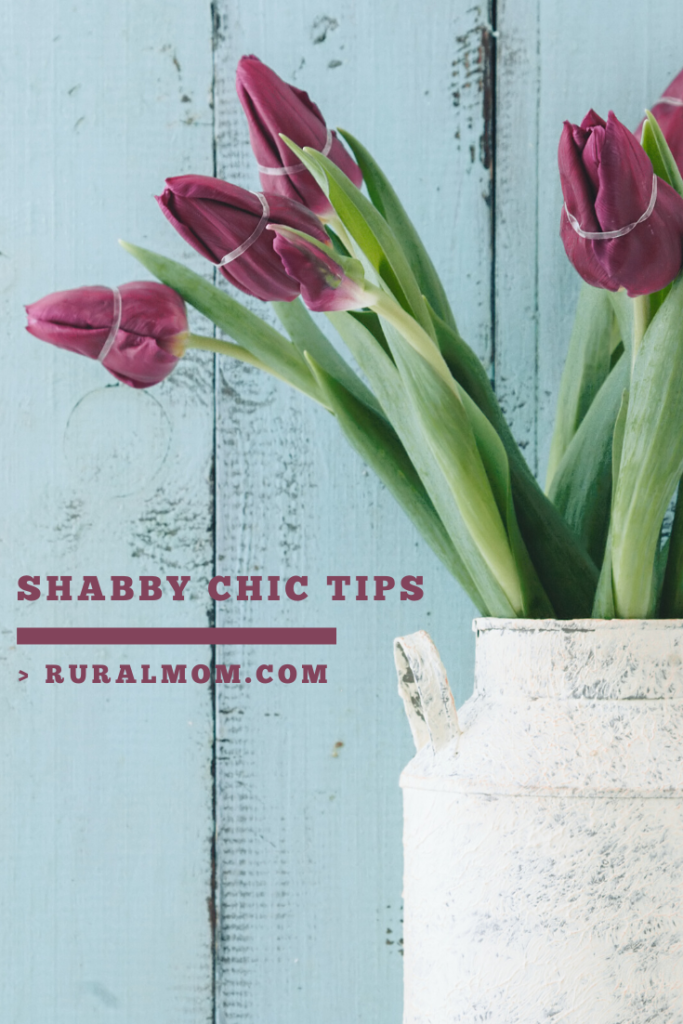 What is shabby chic?
When shabby chic first appeared in the decorating world, it was meant to be used as a rustic, relaxed style. The modernization of the style has added an elegant charm and liveliness, brightening the decor while keeping the slightly worn look. Shabby chic relies on a base foundation of neutral and relaxed wall and floor colors. Using natural elements such as aged or distressed wood can give off the appearance of elegant wear.
Walls done in white or cream allow for furniture and accessories to stand out and give the room its charm. Flat surfaces should be given a pleasantly cluttered feel while maintaining space for living.
Shabby chic is all about character and what tends to give a room character is the objects placed within it. The best way to do shabby chic is raiding the nearest antique store and finding beautiful objects that somehow fit together while holding onto their individuality.
Decorating a bedroom
The shabby chic bedroom is a space meant for comfort and relaxation. If the bedroom has ample natural lighting, it should be capitalized on with light and billowy curtains. Shabby chic is a playful style so the decor should include plenty of patterns and prints.
One way to incorporate shabby chic on the bed is to buy bedding in neutral cream or white and then add lots of fun patterned pillows for interest. Another way to incorporate shabby chic is by doing the opposite. Find bedding with interesting and bright prints to make it the focal point and keep pillows and bed accessories simple and quietly colored.
Metal bed frames add interest and natural flair to the room without being overly imposing. Accessory furniture such as chairs can be turned at angles instead of simply being set straight against walls or desks. Woven rugs and artwork bring the look together.
Decorating the bathroom
The bathroom should be all about light and warmth. Soft pastels work great as wall colors and subway tiles can be used throughout the room to contrast with the rest of the decor. Painted floorboards or mosaic tiles are a great choice to blend with the walls while providing texture to the room.
A claw-foot tub is a must-have when it comes to shabby chic and other accessories such as mirrors and lights should be intricately detailed. Plants or flowers brighten the space and add color as does any artwork added to the walls.
Decorating the kitchen
The shabby chic kitchen is the perfect place to integrate a charming haphazardness. Instead of matching tableware or pots and pans, an eclectic mix of items can really show off personality and bring interest to the room. Cabinetry done in natural wood sets the kitchen apart from the neutral whites and creams of other rooms while continuing the worn, subtle look. Adding glass doors to the cabinetry allows for guests and residents to see the unique tableware.
Patterned tablecloths are another good look for a shabby chic kitchen, drawing in color and texture without overpowering the room. Chairs with patterned seats or pastel seats are another good choice to offset the wood cabinetry and match with the tablecloth.
Shabby chic is all about imbuing a house with personality while giving it an aura of relaxation. This style doesn't have to be incorporated throughout the whole house but elements of the style can really make a room stand out. Shabby chic can also be done easily on a budget which makes it a great choice for any home.