Toddlers are energetic and curious. These traits help them to learn about their world. It also makes it difficult to keep them entertained while they are inside. Thankfully, there are plenty of ways to distract and delight your little one indoors. Whether you are having a rainy day or need to shelter in place for a longer period, the following creative activities will inspire your child to exercise their body and mind.
1. Playdough Fun
Start your indoor playdate by putting a new spin on playdough fun. First, create your own DIY playdough so you never have to leave the house. While it is a fun activity in itself, it will also teach your toddler about measuring and baking. You do not have to make a special trip to the grocery store to get started. The ingredients are already in your pantry. All you need is flour, oil, salt, water and cream of tartar. Separate the dough into different balls and color them with food coloring. If you would like, you can also scent the mixture with kid-safe essential oils.
Once you are done making the play dough, it is time to create. Roll the dough into snakes, make different shapes or design animals with cookie cutters. Inspire your little artist by giving them sequins or googly eyes as decorations. When you are done, place each dough ball in an airtight container. Store them in a cool, dark cupboard or pantry until you are ready to use them again.
2. Sensory Bins
If you have not heard of them already, sensory bins are containers of various sizes that hold different types of objects. When combined, they create a fun and engaging environment for your toddler to explore indoors. Start with a plastic bin with rounded edges. Choose a fun color, like red, green or pink. The first layer of the bin should be a foundation like play sand, shredded paper or water. Once the container is partially full, you can place interesting objects on top.
If you and your child choose a sensory bin with play sand, incorporate safari animals or toy trucks. You could also add beach toys or plastic alphabet letters. For shredded paper, it is fun to include plastic eggs, mini dinosaurs or fuzzy pom poms. Water bins work best on a porch, patio or in the kitchen. Float little boats, marine animals or seashells on top. Design unique containers for different seasons, themes or colors.
3. Scavenger Hunts
A scavenger hunt will get the body moving and the mind working. Begin with a theme, such as jungle animals or a trip to the mountains. Find various objects throughout the house that match with the theme. You and your toddler may pick out a few stuffed animals or objects for your adventure such as mini binoculars, a bandana and a bag of coins. Touch and talk about each of the items and then tell your little one to close their eyes as you place each object in a hiding spot.
Keep the hunt focused to one room or area of the home. This will challenge your toddler without causing them to get frustrated or bored. Walk with them or guide them to different corners where they can explore. Check off each object and congratulate your child as they find them. Once every toy is found, play a celebratory tune or ring a bell. You may even have a reward at the end, such as a fun and healthy snack or a colorful ribbon they can wear for their hard work.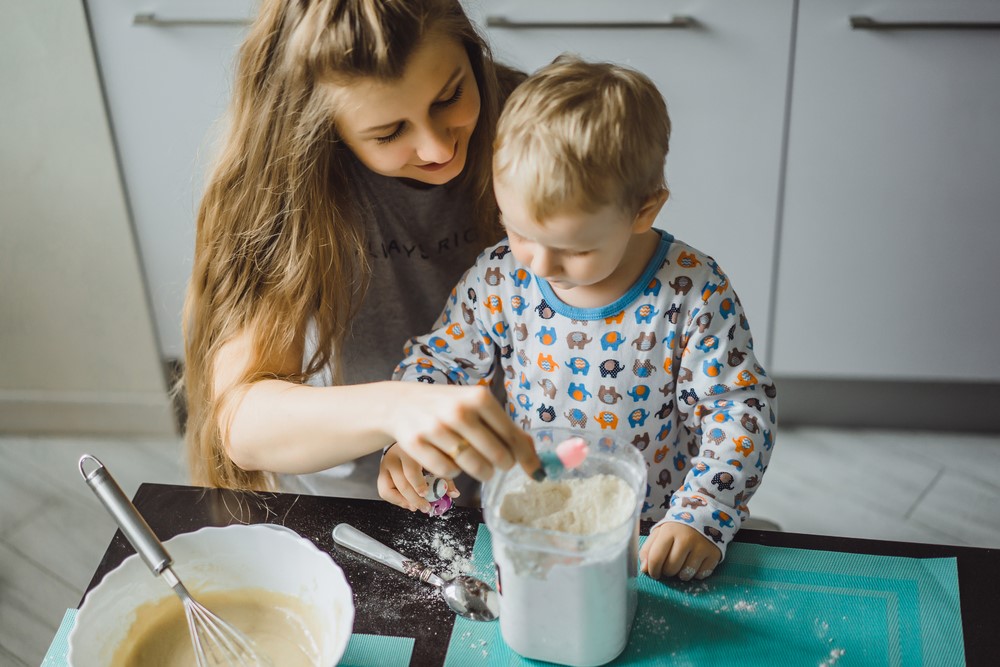 4. Painting Objects
Toddlers love the colorful creativity of painting. To get started, all you need is some kid-safe paint and a few brushes. Recycle egg cartons or yogurt containers by painting them on the outside. Let your little one choose their favorite color or show them how to draw polka dots or stripes. You can also paint ice cubes and then watch them melt into a rainbow of colors in a bowl or pan.
Other ideas include painting small toys, cardboard boxes or creating masterpieces with a child-size easel. Make the activity safer and more fun by putting a drop cloth on the ground. Have your little one wear casual clothing that can be thrown away if it gets dirty. You can also have them wear an artist's bib or apron.
5. Sorting Shapes
Sorting shapes is a simple yet exciting activity. All you need are different shapes made of materials such as plastic, paper or felt. Remind your toddler what a circle, square or triangle looks like. Next, show them how the shapes that look alike should go together.
Let them do the sorting on the floor or a big table. The more colorful or textured the shapes are, the better. Play music in the background to make the activity even more inspiring and interesting.
6. Dance Parties
Many toddlers love to dance. Have an at-home dance party by creating a playlist of your child's favorite songs. Get involved by showing them your favorite moves. Besides bonding with your little one, you will also get your daily dose of exercise.
A dance party is an exciting way to mix up your usual routine. It is also an excellent way for small children to get much-needed physical activity. Encourage kids to keep dancing by letting them dress up for the occasion. Feather boas, sunglasses and tutus are all fun dance costumes. You can even incorporate party essentials like disco balls and glow sticks.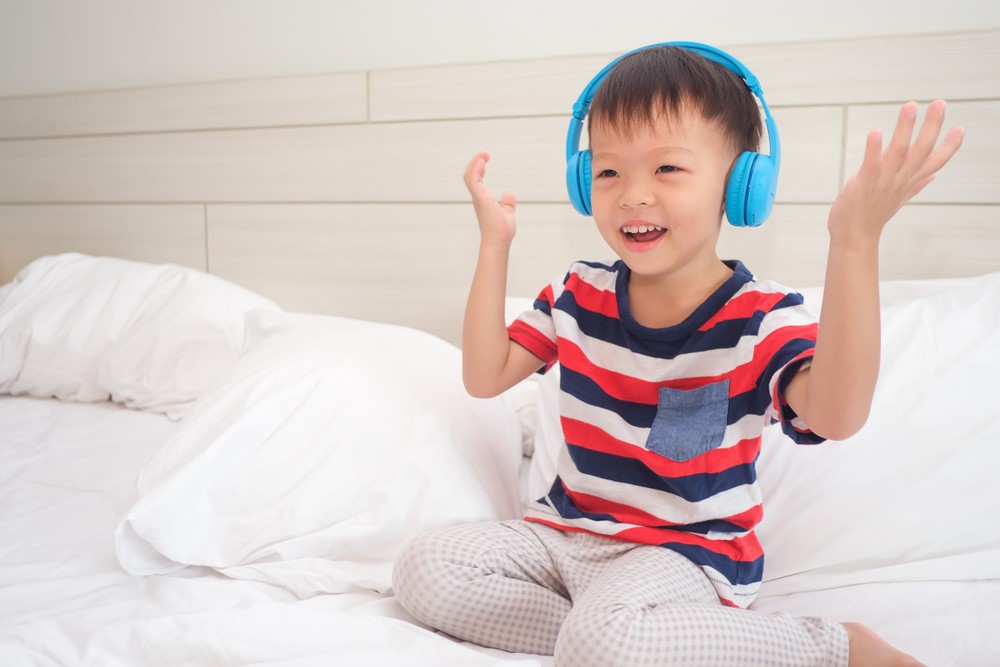 7. Indoor Bowling
Satisfy your family's need for sports with some indoor bowling. You do not need to purchase a bowling set to get started. Instead, find a few plastic bottles around the house. Use any small ball as your bowling ball. Popular choices include tennis balls and bounce balls.
When you have your supplies, it is time to play. Find a space in your home that is long enough to act as a bowling lane. Hallways, living rooms and kitchens are all excellent ideas. You can even play on your back porch or deck. Keep score or just practice your technique. The important thing is you are enjoying athletic activity together!
Having More Fun Inside
With a little creativity, playing indoors can be just as fun as going outside. While you are protected from the outside elements, it is still important to make sure your child is dressed comfortably. The best toddler boy outfits for indoor play include cotton tees with active pants or shorts. Bodysuits are another comfy and stylish choice. Toddler girl outfits such as tanks and short sets are perfect for playing in spring and summer. Tunic and legging sets are fun and functional enough for any time of year. When it is cooler out, long sleeve body suits or shirts look cute with patterned pants. Leopard print, stripes and Dalmatian print are both trendy and popular.
As your toddler plays inside, make sure they are supervised at all times. The home can have safety challenges just like the neighborhood or backyard. Keeping a reusable children's water bottle and nutritious snacks close by can help to keep playtime going. Now that you have these activities in mind, you know how easy it is to keep your child busy and engaged all day long.