Have you seen THE WILLOUGHBYS yet? It's a new original animated film, now streaming on Netflix and I have to say, it's highly entertaining!
They truly take "dysfunctional" family to a new level and it's quite refreshing to see an animated film detour from the predictable.
Based on the book, by the same name, the Willoughby children hatch a sneaky plan to send their selfish parents on vacation as they are convinced they'd be better off raising themselves, What follows, naturally, is quite a bit of chaos as the siblings then embark on their own high-flying adventure to find the true meaning of family.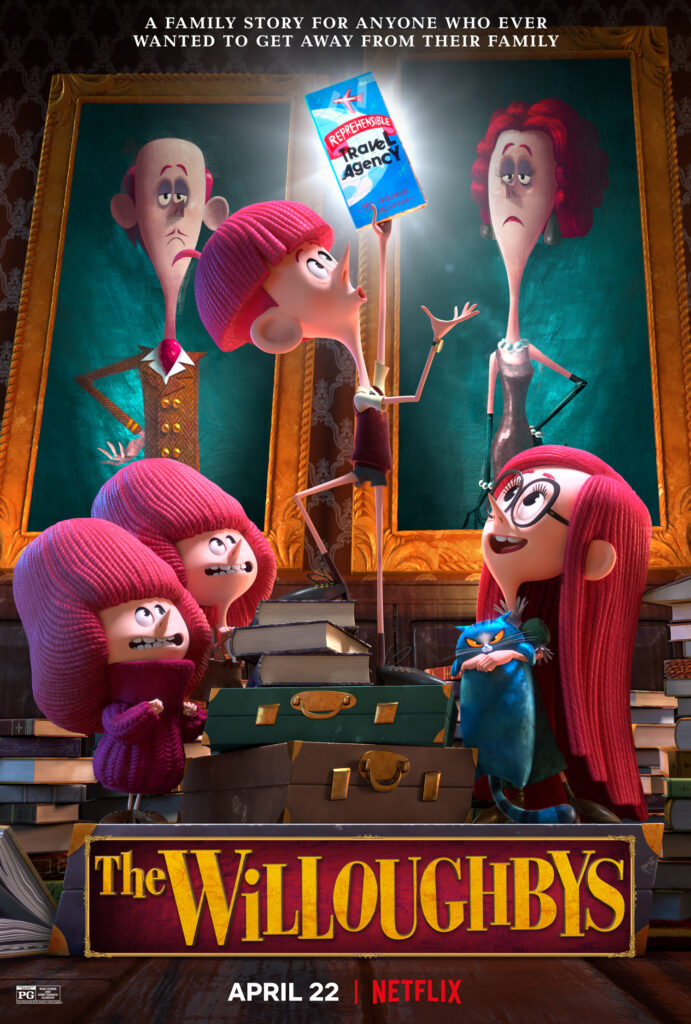 ALESSIA CARA AS JANE
The character of Jane Willoughby, voiced by Alessia Cara, is the heart of THE WILLOUGHBY family. Somewhat aloof, often rebellious and always musical, it's clear Jane has a big heart and deeply cares for her siblings.
I had the lovely opportunity to chat with Cara in a group interview recently to get the inside scoop on her experience with voicing and animated character. This is her first time acting and Cara said that in many ways, voicing an animated character was similar to the experience in the studio when she's recording vocals for a song.
"At the same time, it's a little bit more nerve-racking because you have to do more and you have to express yourself in a totally different way," said Cara. "The emotions you emote and all the little things that you have to do, because it's not visual, you kind of have to do everything with your voice. You have to do really strange things in front of a bunch of people, like, chew on food really grossly. You have to make all these little sounds and do a bunch of different things and jump around and be a little bit out of your comfort zone."
Cara admits to being quite shy, acting took her out of her own comfort zone. As she was growing up, she loved watching animation films.
"I was just fascinated with the idea of acting but just lending your voice to basically another person that comes to life," said Cara.
During an interview on The Tonight Show starring Jimmy Fallon, Cara mentioned that she'd love to play an animated character and ultimately, it led to her landing the role in THE WILLOUGHBYS.
"There's something so perfect about getting to be in that happy medium world where you're acting but you're lending your voice to someone else and it isn't you," said Cara. "The fact that I could contribute to some kids as entertainment and hopefully a movie that they'll remember from when they grew up is really awesome."
I CHOOSE YOU
Cara's song for the film, "I Choose," is hauntingly beautiful. It's a tear-jerker both on an off screen, resonating with anyone who has ever been faced with a difficult decision (or complex family situations.) The film's depth and slightly irreverent humor is a great match for Cara's soulful singing.
Writing a song for a movie character specifically rather than for one of her albums is something Cara found challenging.
"I had a template that I had to sort of work around, which you'd think would be easier but actually it's a lot more difficult because you have to keep so many different factors in mind," said Cara. "But it was a fun kind of challenge because I got to almost speak at if I were Jane, which is cool."
The character of Jane embodies some things that Cara is familiar with like not being taken seriously or thinking "nobody understands what I'm trying to say." Jane is a character that many people can easily relate to.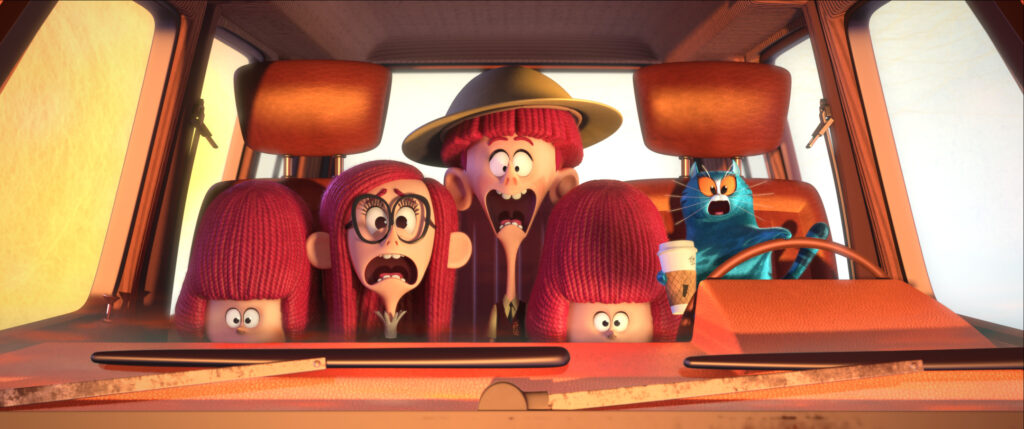 Cara's favorite moment in the film is when her character Jane meets her nanny for the first time as it's the first time the character meets someone who is as liberated and free as she is, and who loves to sing.
"Seeing her be so excited to meet someone that loved to sing and that brings so much joy to her was a lot of fun to both record and to watch," said Cara.
If there's a sequel to THE WILLOUGHBYS, Alessia Cara hopes that Jane goes on to be a pop star or a music teacher. She would enjoy seeing the character give back to other kids in similar circumstances.
"It's important for kids who maybe have grown up in atypical family lifestyles to see that they're seen and heard, and family isn't always your typical parent figures, siblings, household," said Cara. "It can be people that you feel safest with. Everyone's situation is different, and I think that's a good conversation starter for a lot of families. [THE WILLOBOUGHYS] is just a nice way to, like, make sure that those families are seen as well."
The voice cast includes: Will Forte, Maya Rudolph, Alessia Cara, Terry Crews, Martin Short, Jane Krakowski, Séan Cullen and Ricky Gervais
For more THE WILLOUGBYS fun, check out our activities, perfect for family movie night: