There are two major ways to add fun to your life. The first is to do more of the things you already enjoy. The second is to explore new potential sources of fun.
Why not do both? Dust off those activities that have added fun to your life previously and they will likely do so again. Then consider adding some new fun activities to your life.
Right now, life has turned a little topsy-turvy and so it's even more important to keep your spirits up for your overall health and well-being.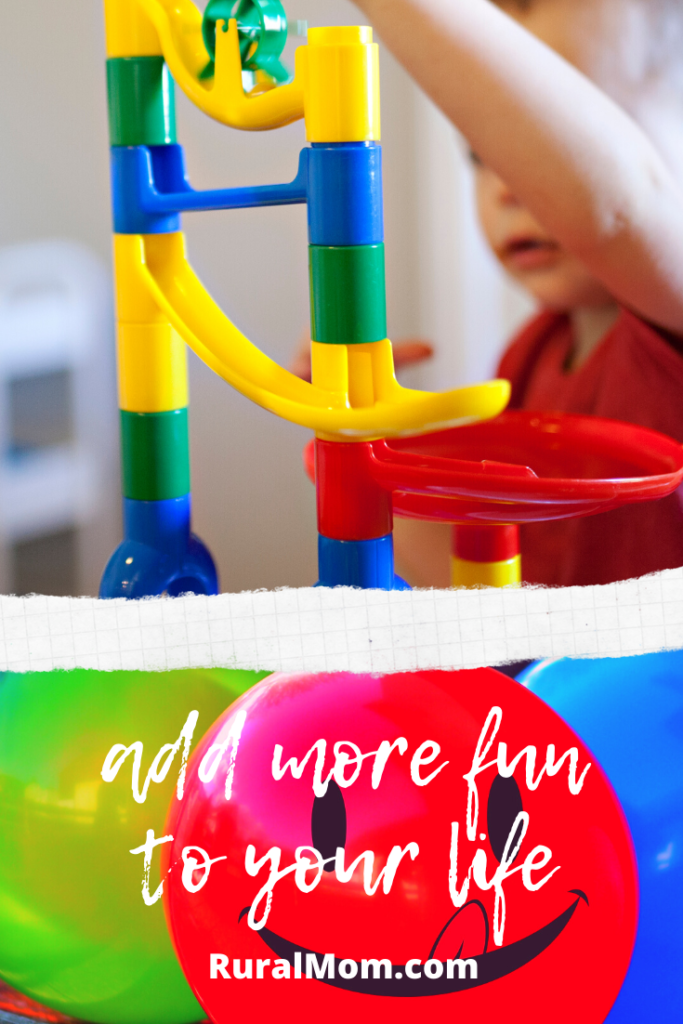 Here's a few suggestions for ways to add more fun into your life:
Change the ring tone on your cell phone to one that makes you laugh.
Do something silly. Use your imagination.
Do something adventurous you've never done before. Climb a mountain, write a book, cook something different, change your clothing style.
Get some company and invite your friends to a video chat. Or if it's your preference, set aside some time to spend by yourself and enjoy the solitude.
Change your attitude. Challenge yourself to see if you can make things you don't usually enjoy into fun events.
Play some music. Preferably happy music. There's a reason why there is always music at parties and other events, it encourages you to dance, sing and have fun.
Watch children have fun. Learn from their ability to have fun in almost any circumstances.
Use the Internet. Research an area of interest, play games, watch funny YouTube videos or make your own.
Have fun with your photos. There are plenty of sites and apps available that can help you do this.
Have fun at work. It is possible and it can add to rather than detract from productivity.
Plan your next holiday. Whether it's a camping weekend or a world cruise, it's fun to start thinking about it. If a holiday is not on the agenda then you could plan a picnic, a party or a night out.
Help someone else. There are literally thousands of volunteer activities to participate in, or you could help someone you already know. Being generous with your time and energy is fun and rewarding, try it and see.
Make some changes in your home and give it a new look. You don't have to spend money, simply rearranging and de-cluttering can make a difference. The process is fun and the results are satisfying.
Read your local paper – whether in hard copy or on line.  You will be surprised how many fun events and activities are going on in your local area that you can participate in, even virtually!
Everyone has a to-do list every day even if it's not one that's written down. See if you can't squeeze at least one fun activity onto your list and into your day.
In the words of George Matthew Adams: "He who does not get fun and enjoyment out of every day…needs to reorganize his life."