When our state first suggested self-isolation, I quickly found myself slipping into a more sedentary routine. Some of my weekly physical activity was directly related to my volunteer roles, hiking and running daily errands.
Removing these daily activities left me with gaps to fill, seeking ways to add more movement throughout the day around our home and farm. But, there are only so many times you can deep clean or tend to outdoor chores.
Discovering that TheOptimal.me offered 30 days of unlimited, online functional movement classes for free (with no strings attached, no CC required) was true blessing. How lovely to find this company generously sharing their resources!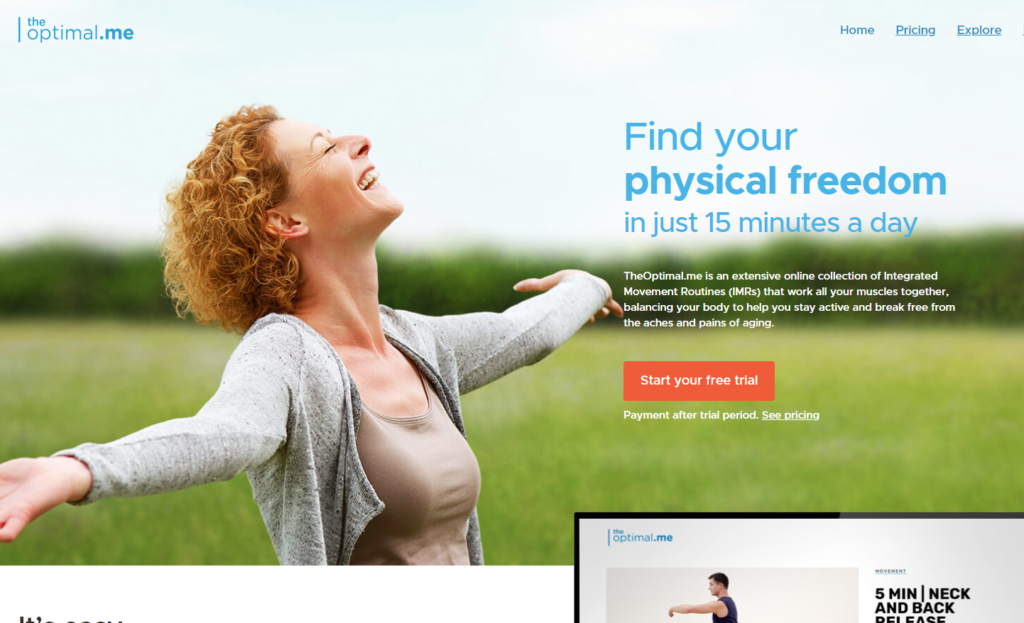 In case you are in the same situation as me, I thought you'd love to know about this wonderful service, too.
This generous offer is TheOptimal.me's way of helping mid-lifers maintain their mobility and flexibility and help reduce the stress of self-isolation.
TheOptimal.me is a functional movement training app for people 40+. By training in functional movements – which aid in the execution of normal daily tasks – as a stand alone or supplemental commitment, people can experience aging with less pain, increased strength, enhanced mobility, and more physical and mental confidence.
Increased movement can change your attitude, your outlook, your overall well-being and ultimately, your life. It also empowers and de-stresses.
In addition to offering video workouts, TheOptimal.me provides deep mind-body-spirit content about getting older, bolder, and better. You can explore ways to make yourself healthier and happier while you build strength and endurance.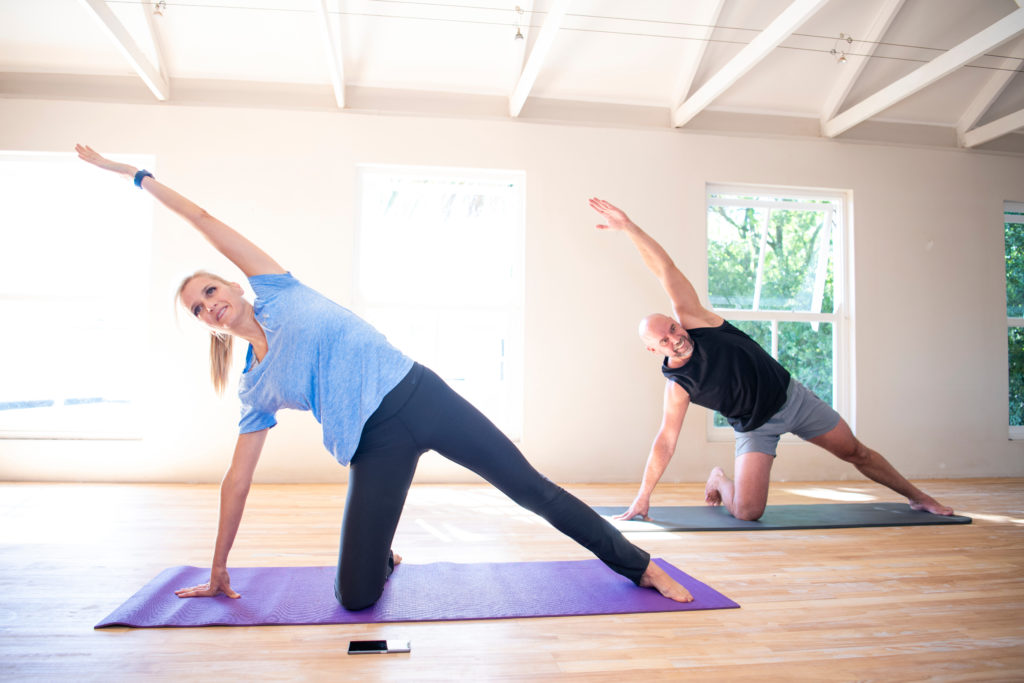 Just put on some comfortable closing, pull out your exercise mat and begin! Don't let the next 30 days just slip by. Survive and thrive! Put your health front and center and sign up for TheOptimal.me free trial.
PS: Try the "Shoulder and Back Release" workout first, it's such a great way to let go of the tension we're all feeling right now!