Are you looking for a heart-warming holiday film to watch this season? Netflix is partnering with me to share our love of the new film, KLAUS, and the opportunity for you to win a very special KLAUS prize pack!
I'm an early adopter of Netflix and have had a membership longer than I can recall. One reason I continue to enjoy our subscription is all the awesome original programming Netflix continues to produce. This year, I was thrilled to see KLAUS in the lineup as I simply adore holiday films.
I was particularly excited because KLAUS promised an original spin on the age-old classic story of Santa Claus. And it certainly delivered! The story is clever, charming, and highly entertaining.
A perfect Christmas movie to watch with your family! Take a peek:
One act of kindness sparks another
Movies that surprise and delight us are always a joy.
Heart-warming films with a message that adds brightness to the holiday season are a special kind of joy.
KLAUS is all this and then-some. Definitely a keeper!
With beautiful animation, an amazing array of voice actors, and a lovely theme that centers around the power of kindness, this is the type of heirloom film that will fill your soul with holiday spirit.
I honestly enjoyed every bit of this film. It's interesting with unexpected plot twists and just the right touch of humor and cuteness.
We first watched KLAUS after decorating our tree and we'll be watching it again as Christmas draws nearer. It will likely be enjoyed on Christmas day, too, when we have our family over for celebrations. Another reason I love Netflix programming – I can enjoy it over and over again at my convenience through the season!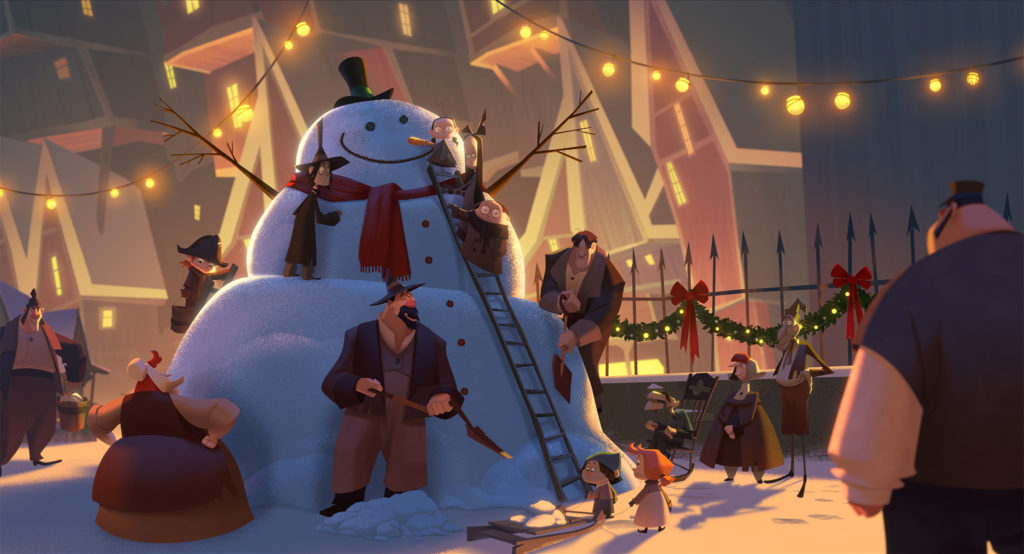 About KLAUS
This holiday season, discover the unlikely friendship that launched a legend. Watch Klaus, only on #Netflix. #KlausNetflix
When Jesper (Jason Schwartzman) distinguishes himself as the postal academy's worst student, he is stationed on a frozen island above the Arctic Circle, where the feuding locals hardly exchange words let alone letters. Jesper is about to give up when he finds an ally in local teacher Alva (Rashida Jones), and discovers Klaus (Oscar® winner J.K. Simmons), a mysterious carpenter who lives alone in a cabin full of handmade toys.
These unlikely friendships return laughter to Smeerensburg, forging a new legacy of generous neighbors, magical lore and stockings hung by the chimney with care. An animated holiday comedy directed by Despicable Me co-creator Sergio Pablos, KLAUS co-stars Joan Cusack, Will Sasso and Norm Macdonald.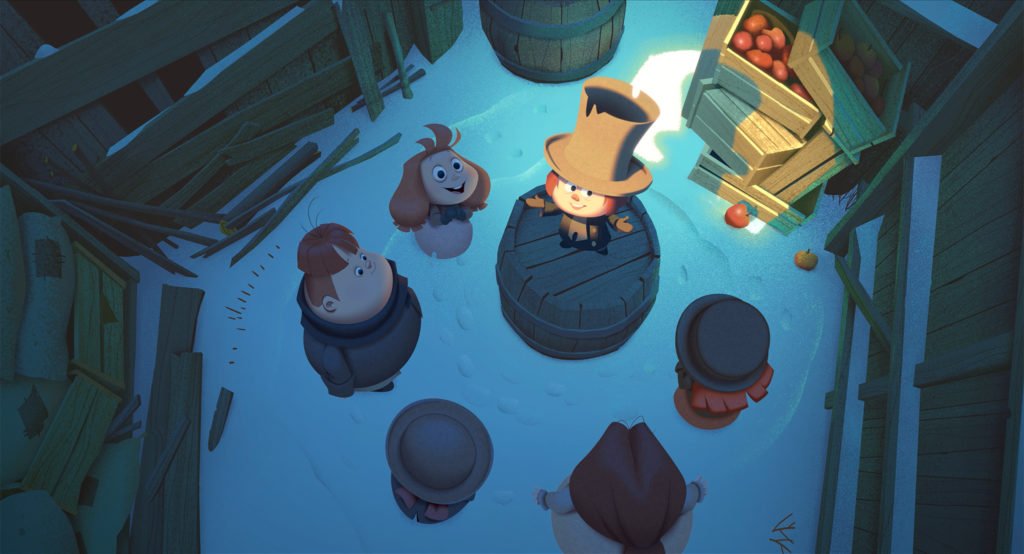 Win a KLAUS Prize Pack
I hope you get the chance to watch KLAUS this holiday season and enjoy it as much as our family did!
Thanks to the awesome folks at Netflix, we have a very special KLAUS Prize Pack giveaway to help you enjoy the season even more. One (1) Rural Mom reader will receive a prize pack that includes:
Netflix Gift Card (6-month subscription)
KLAUS plush blanket
Pair of KLAUS Pajama Pants (youth sizing)
Open to US mailing addresses only, 18+. Prize provide by Netflix.
ENTER via the Rafflecopter below:
Do you watch Christmas holiday films? Do you have any special traditions or snacks that you serve? Would love to hear all about your fun holiday family movie nights!