On Rural Mom, you certainly hear me talk a lot about sustainability as I'm very dedicated to being a good earth steward. Until now, I've been disappointed in single brew coffee makers, primarily because of the plastic waste from the pods. Secondary, from the overall lack of a quality brew. Clio Coffee has solved both of these issues and has one amazing product, I can truly get excited about!
Thanks to my partnership with Clio Coffee, I have the full scoop for you on this innovative brewer along with a lovely holiday giveaway, too… read on!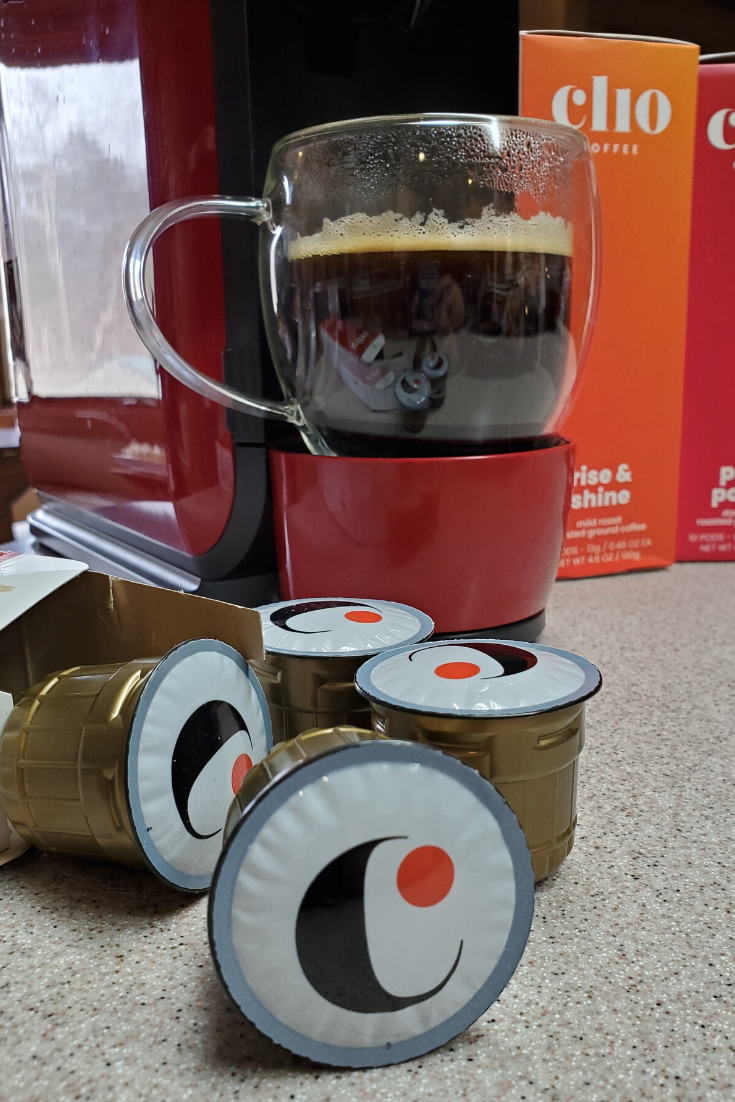 How is Clio different than traditional single-serves?
Clio is a single-cup high-pressure brewer that gives you Italian café quality at an affordable price. This savvy machine draws from European techniques and uses Italian engineering to give you amazing coffee, espresso and tea at home.
You've seen (or might even own) similar units but Clio rises above the rest with its state-of-the-art design and full coffee flavor. It also delivers a sustainable model that won't have you sacrificing taste or the environment!
Clio has 60 percent more grounds in a smaller pod that brews a quality coffee in second. You'll experience the rich flavor you love when you visit your favorite café right in the comfort of your home.
If you've read any of my coffee articles or even glanced at my personal bio, you know that I'm in favor of coffee being declared a "food group". Indeed, it's my favorite one!
I drink my coffee black with no additives and typically prefer Caffè Americano style. This does translate in my being a bit of a coffee snob, so when I praise Clio for it's quality taste, it's well earned.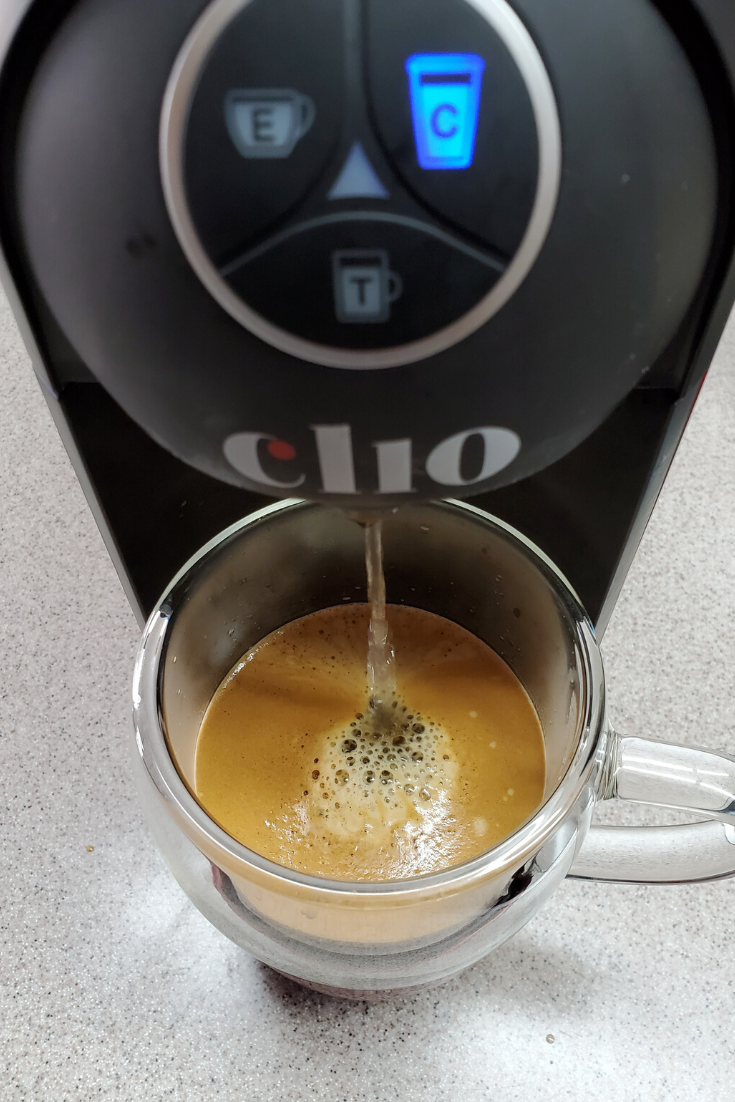 How does Clio work?
I was surprised by how smooth, flavorful and consistent each brew from my Clio has been. Turns out this is all due to the high-pressure brewing process that extracts the most flavor from the high-quality coffee beans Clio sources and roasts at their Northern Italy facility.
Clio produces a 10-oz cup of full-strength coffee in under 75 seconds. There's no fuss, no fancy instructions, it is very straight-forward to use.
Clio actually brews the coffee in Caffè Americano fashion when you choose the "C" or coffee button. Settings also include "E" for espresso and "T" for tea. This makes me an my taste-buds exceedingly happy!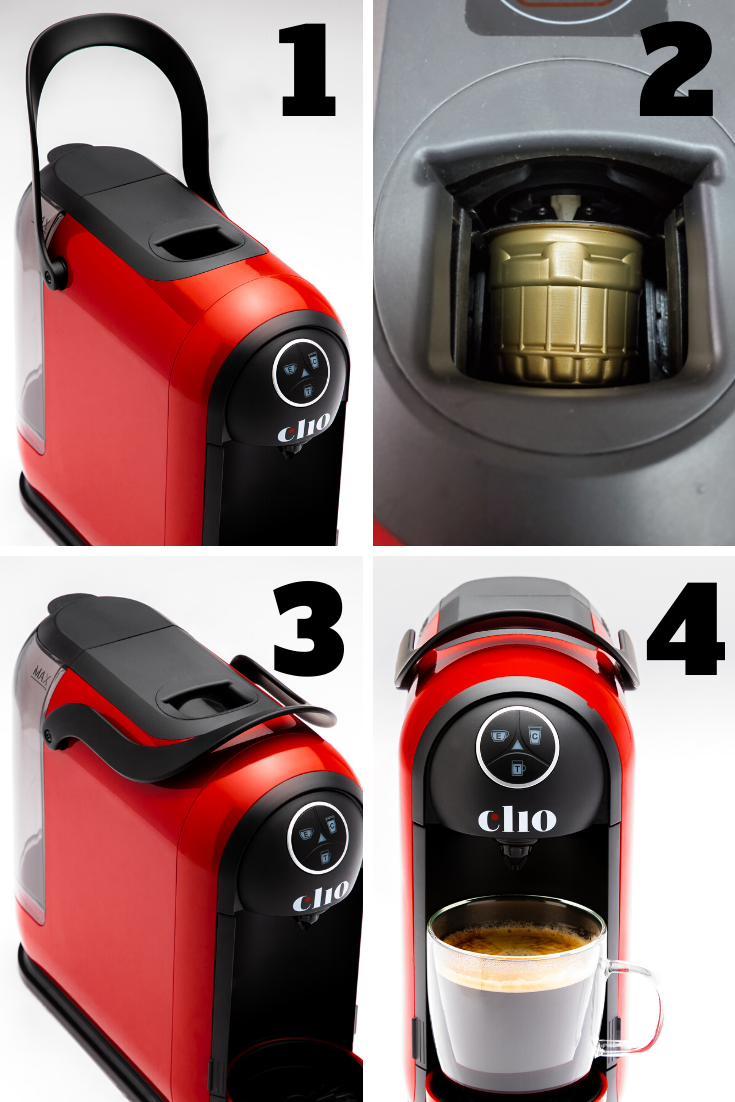 My eco-soul is also very happy because Clio pods are recyclable. They use 50 percent less material to produce their pods (than most other single-cup pods,) and unlike other pods, they can be placed with your normal household recycling.
You simply remove the plastic cover of your Clio coffee pop, squeeze to pop out the filter, empty the grounds into your compost bucket and rinse the pod. They pop the pod in your recycle container. You can toss the grounds if you prefer, but do consider composting them. Coffee grounds are fantastic for adding nitrogen to your compost pile which helps your plants thrive.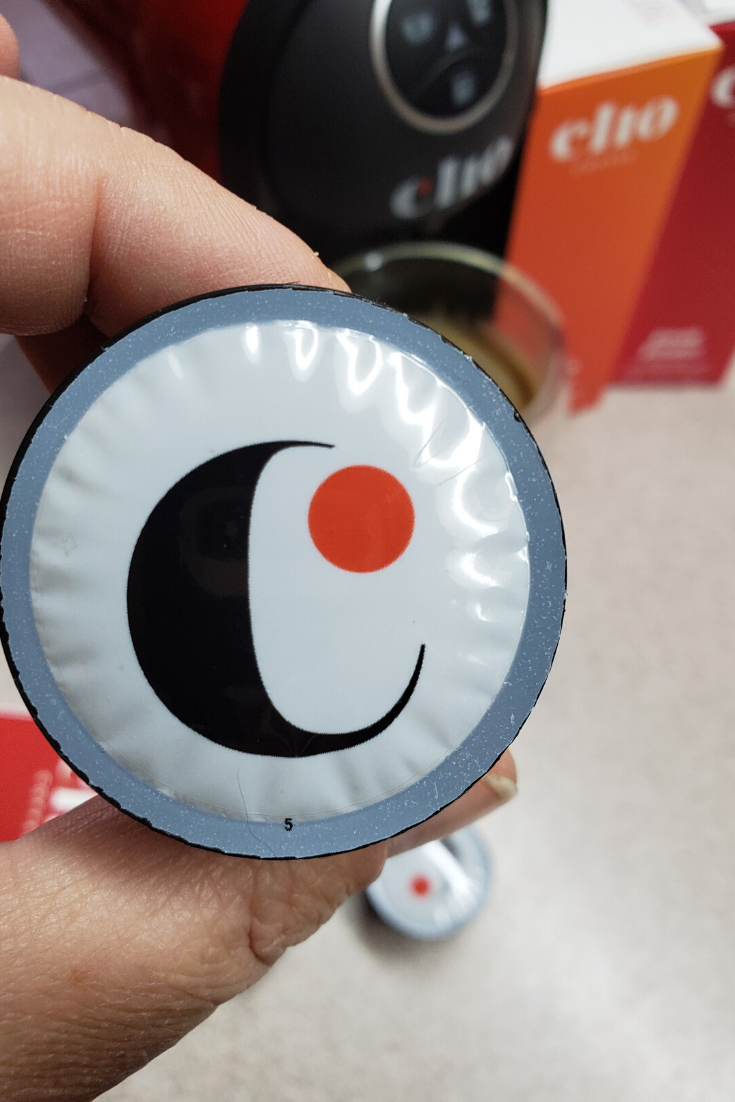 Which Clio brew is for you?
Clio comes in four varieties to please every coffee pallet, even if you are a decaf drinker:
Rise & Shine (mild roast): Kick off another day with something elegant and intensely flavorful! If you like dramatic hints of citrus, fruits, Bergamot, and want a crisp finish, this blend's for you.
Smooth Sailing (medium roast): Distinctively flavorful with subtle notes of chocolate, fruit and hazelnut? Yes, please. Add in a sweet caramel taste and you can turn any morning slog into your new favorite time of day.
Peak Power (dark roast): Strong Italian accent. Full-bodied aroma. Flavorful finish. Yeah, that sounds good to us. Add in hints of toasted caramel and dark chocolate and your afternoon will never be the same.
Evening Delight (decaf): Elegant, mild rose decaf. With notes of hazelnut and light chocolate, it's full on flavor, not caffeine.
If I'm opting for an espresso shot, Evening Delight is my favorite. If I want a good morning and afternoon treat, Smooth Sailing really hits the spot. It has such a pleasant, perfectly smooth flavor and the toasted caramel hints are lovely.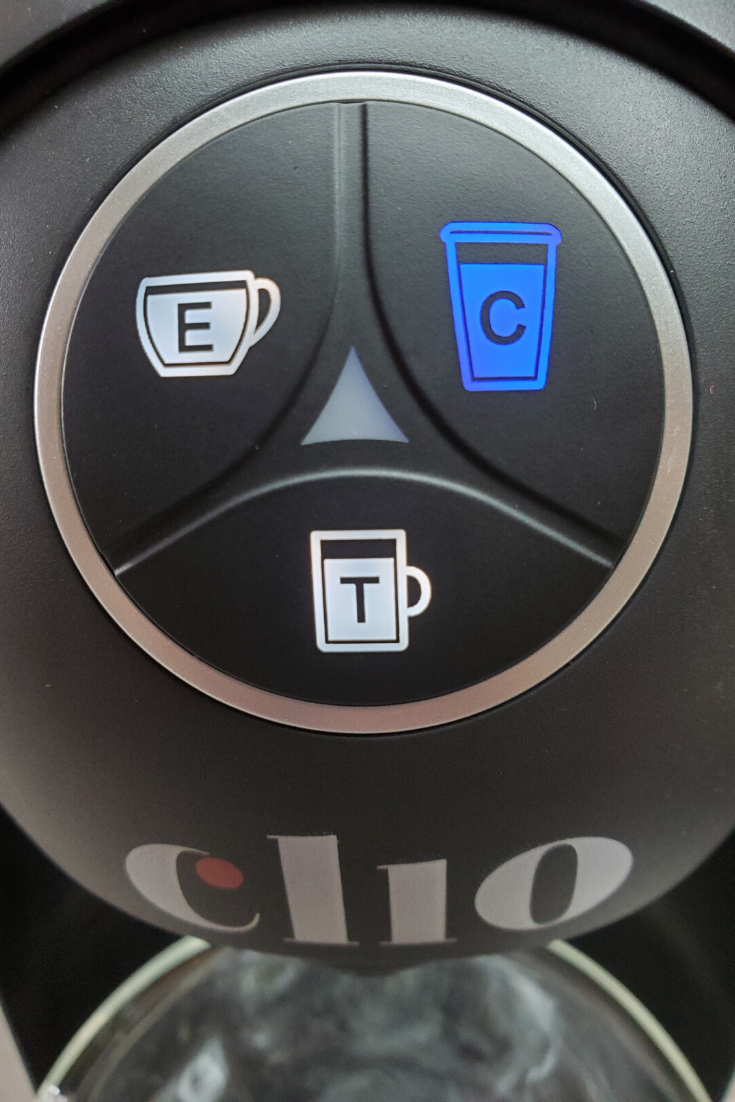 Clio has a handy subscription service to deliver your favorite brew to you each month. You'll never have to worry about running out of coffee or racing to the store to get more. There's a variety of options from buying as you go to having 60 or 30 pods delivered to you each month.
Clio is super affordable. Depending on your plan (60 pods/month, 30 pods/month or buy as you go), a delicious cup of Clio coffee ranges from $0.83 to $1.19 per cup. That's a fraction of what you would pay for the same quality cup of coffee at your favorite Italian (or American) café.
Clio is also compact taking up very little counter space and it's convenient. Used pods automatically drop into a hidden basket, so you don't have to empty with each use.
Honestly, I have yet to find something I don't love about Clio. It would be lovely have flavored coffees and teas available in the future, but no doubt, that's likely something we'll see very soon!
For more information about Clio and to order yours today, visit http://www.cliocoffee.com. Be sure to use code RURAL20 for 20% off your entire order!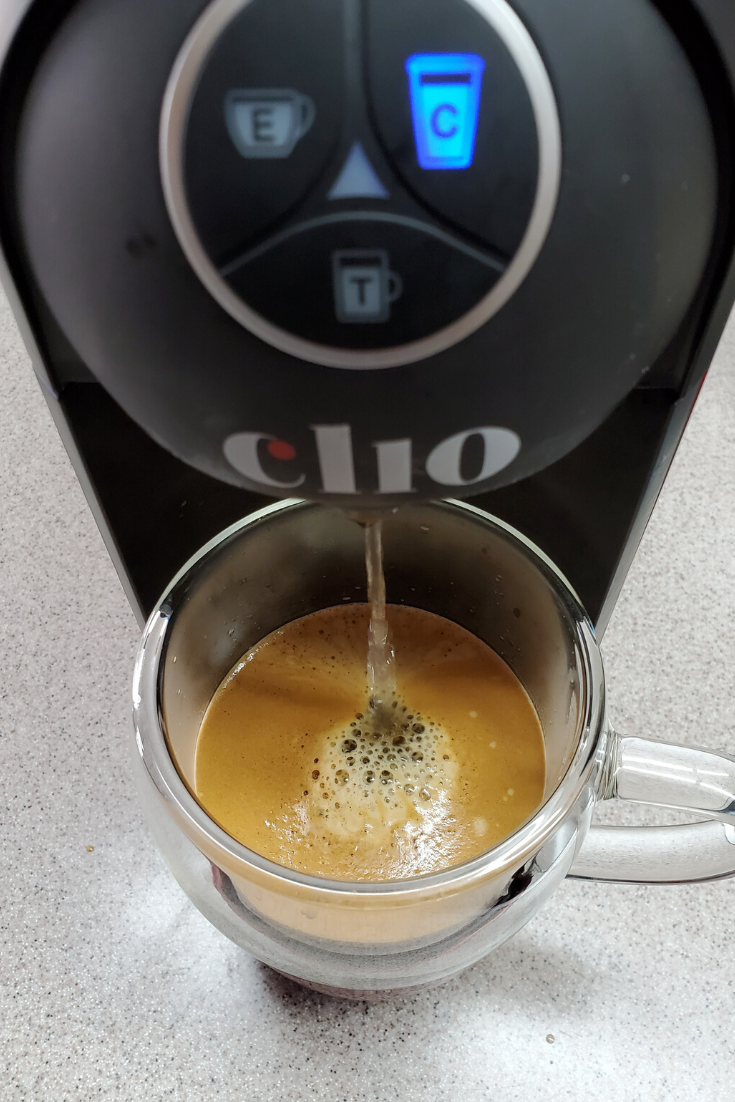 Win a Clio Prize Pack!
Thanks to the innovative and friendly folks at Clio, one (1) Rural Mom reader will win a very special holiday gift – a Clio Coffee maker and 60 coffee pods!!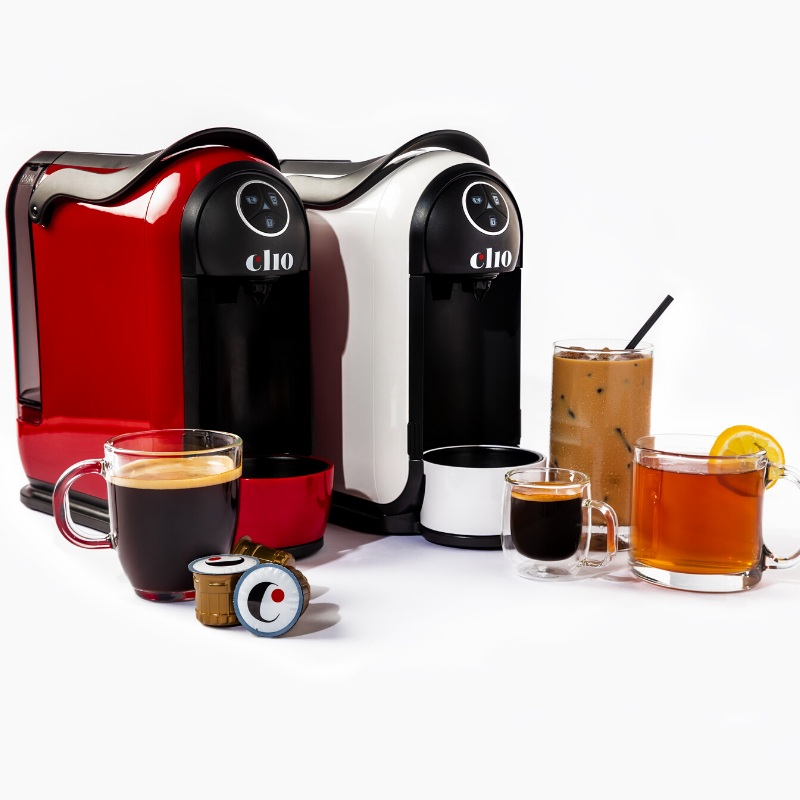 Giveaway open to US residents only, 18+. Prizing provided by Clio Coffee. Clio Coffee reserve right to choose color and coffee varieties for prize package.
ENTER via the Rafflecopter below:
What's your coffee style? Which Clio Coffee brew would you like to try first?