Each year we strive to find you an interesting selection of gifts for the holidays – ones we feel will be well appreciated and suitable for a wide range of gift recipients.
There's definitely a little something for everyone in this year's batch. From foodies and travel buffs to gardeners and grandkids, there is an awesome gift here to help you deliver holiday smiles!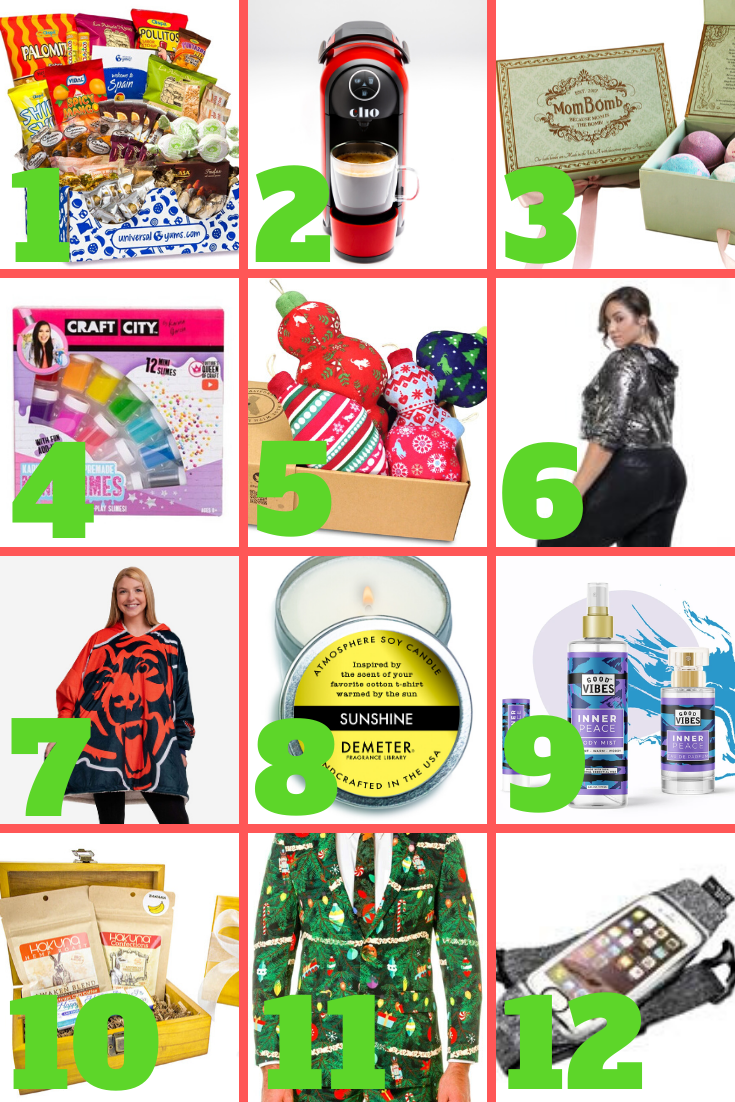 We've got coffee (our favorite food group!), candy and candles and comfortable clothing, a' plenty!
Hope you find all that you need to have a very merry holiday season!
12 Days of Awesome Gift Giving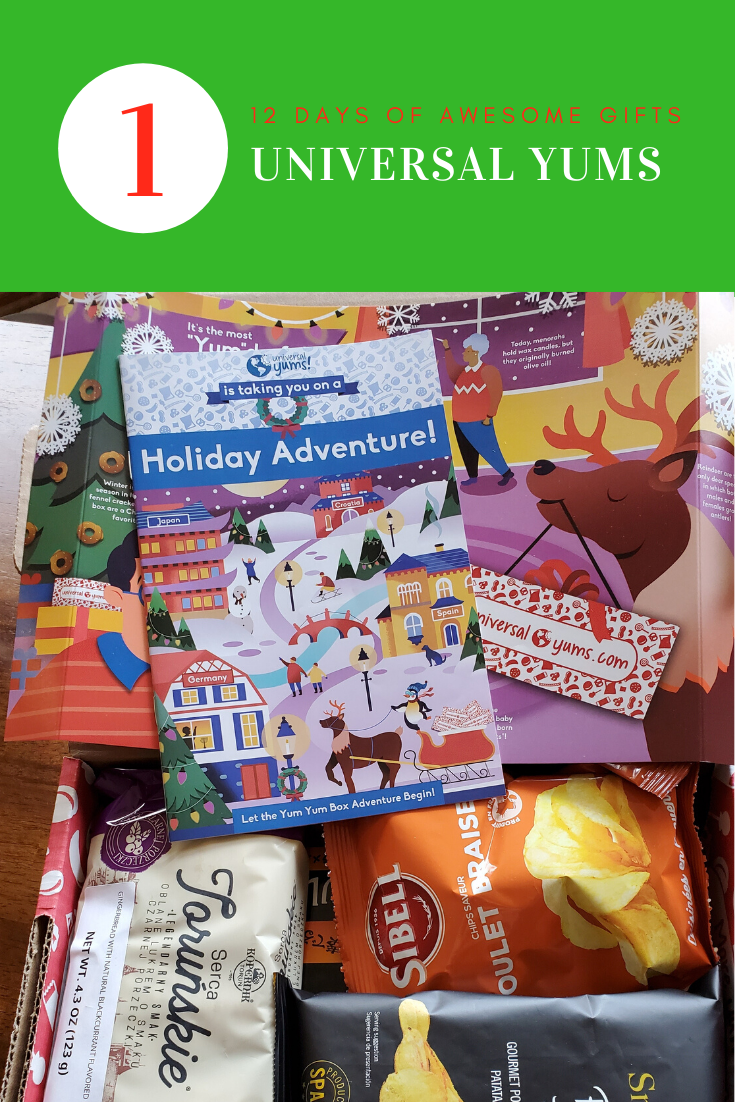 On the first day of awesome gift giving, Rural Mom suggests: Universal Yums
Probably no surprise that we'd start off our annual Rural Mom 12 Days of Awesome Gifts Guide with a fabulous array of foods for your feasts! This one will delight your taste-buds and curiosity as you celebrate with treats from around the globe.
Hand crafted by Universal Yums experts, the December Holiday Box is filled with a variety of popular holiday snacks and treats sourced from 13 countries – Spain, France, Germany, Switzerland, Uruguay, Jordan, The Philippines, Italy, Croatia, Austria, Japan, Belgium, Poland! To paint a tasty picture, options range from Koestlin Saltas Garlic (Pretzel Sticks with Garlic Flavored Filling) to Snackgold Raspberry Potato Chips (Raspberry Flavored Potato Chips).
Your gift recipients will love savoring flavors from around the world, celebrating the holiday in a very unique way. No doubt, you'll want to order one for yourself, too! Our family will be sampling ours during our family game night the week before Christmas to add extra holiday flair to our favorite activity.
Univeral Yum boxes are complete with a guidebook full of trivia, games and much more. Various sizes are available containing 6 to up to 20+ snacks. Gifting options are also available, so that you could keep the Universal Yums coming all year long, delivering treats from a new country each month.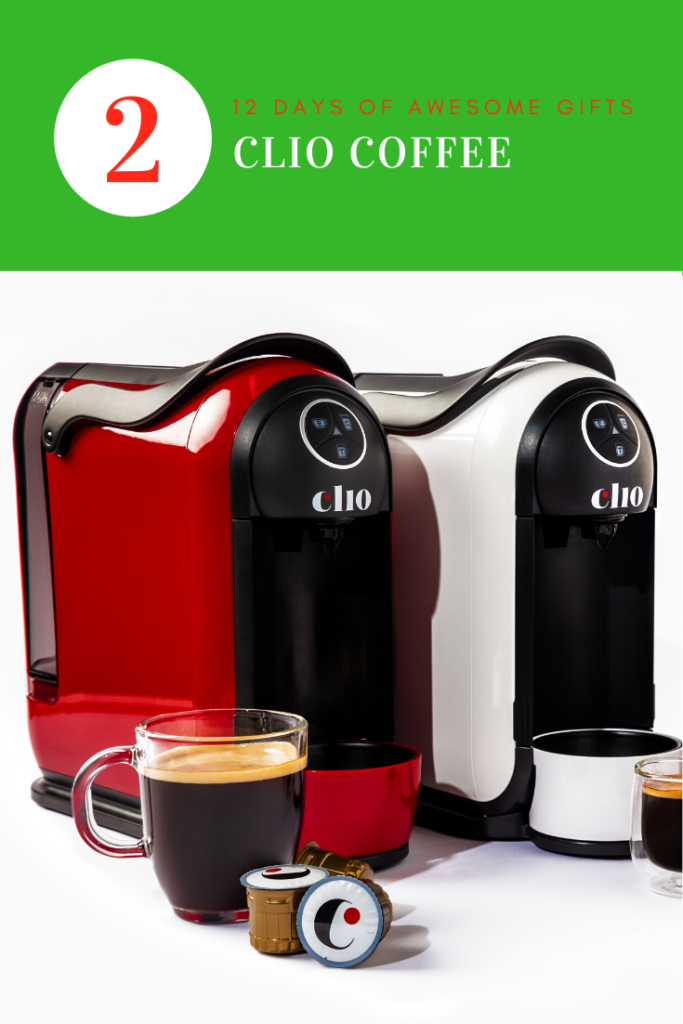 On the second day of awesome gift giving, Rural Mom suggests: Clio
Clio is a single-cup high-pressure brewer that gives you Italian cafe quality at an affordable price. This savvy machine draws from European techniques and uses Italian engineering to give you amazing coffee, espresso and tea at home. Clio produces a 10-oz cup of full-strength coffee in under 75 seconds. There's no fuss, no fancy instructions, it's very straight-forward to use.
You've seen (or might even own) similar units but Clio rises above the rest with its state-of-the-art design and full coffee flavor. Clio also delivers a sustainable model that won't have you sacrificing taste or the environment!
I was surprised by how smooth, flavorful and consistent each brew from my Clio has been. Turns out this is all due to the high-pressure brewing process that extracts the most flavor from the high-quality coffee beans Clio sources and roasts at their Northern Italy facility.
They use 50 percent less material to produce their pods (than most other single-cup pods,) and unlike other pods, they can be placed with your normal household recycling. If you have a coffee lover on your list, do gift them this amazing brew!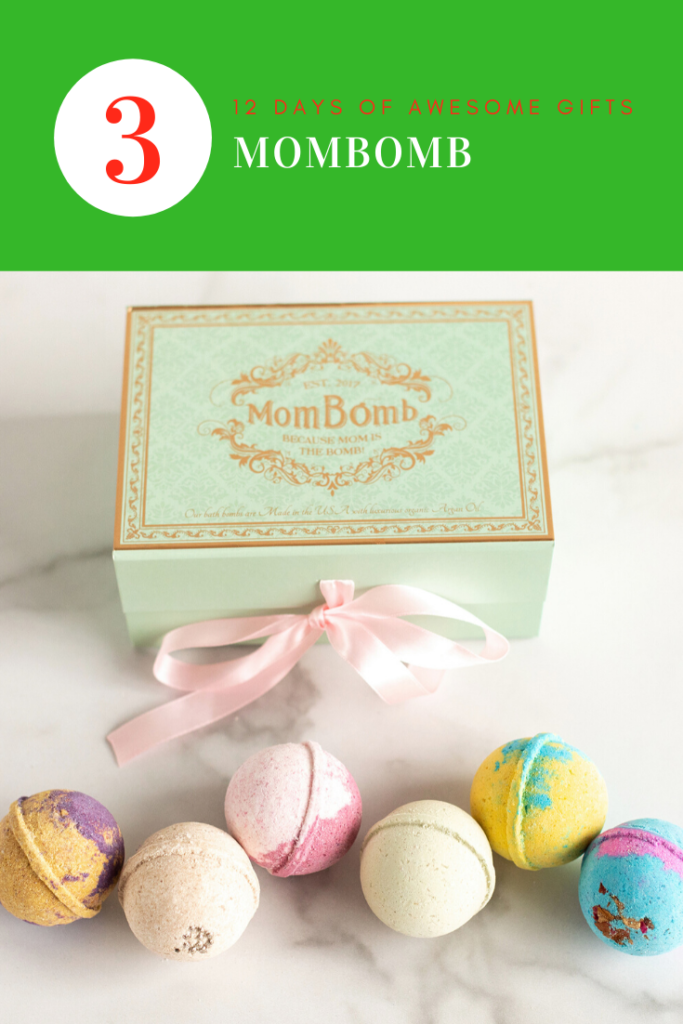 On the third day of awesome gift giving, Rural Mom suggests: MomBomb
How do you make two moms super happy on Christmas day? You pamper them with MomBomb! From the pure ingredients to the fun themes like "Detox – Wash Away The Day" (a mom bomb we all need sometimes!) The fact that each gift also gives back is well, the bombdiggity!
MomBombs are indulgent, vegan, organic bath bombs made in the U.S. For every MomBomb box you gift, a portion of every sale helps mothers in need through mombomb.org, a non-profit giving organization that lends a helping hand to moms who find themselves in a life-changing event and need some support. .
This Christmas busy mothers everywhere can de-stress and take a bath with new MomBombs filled with organic, luxurious ingredients, and while they'e relaxing in the tub they're also helping other mothers in need. A gift that is totally in line with the true spirit of the holiday season!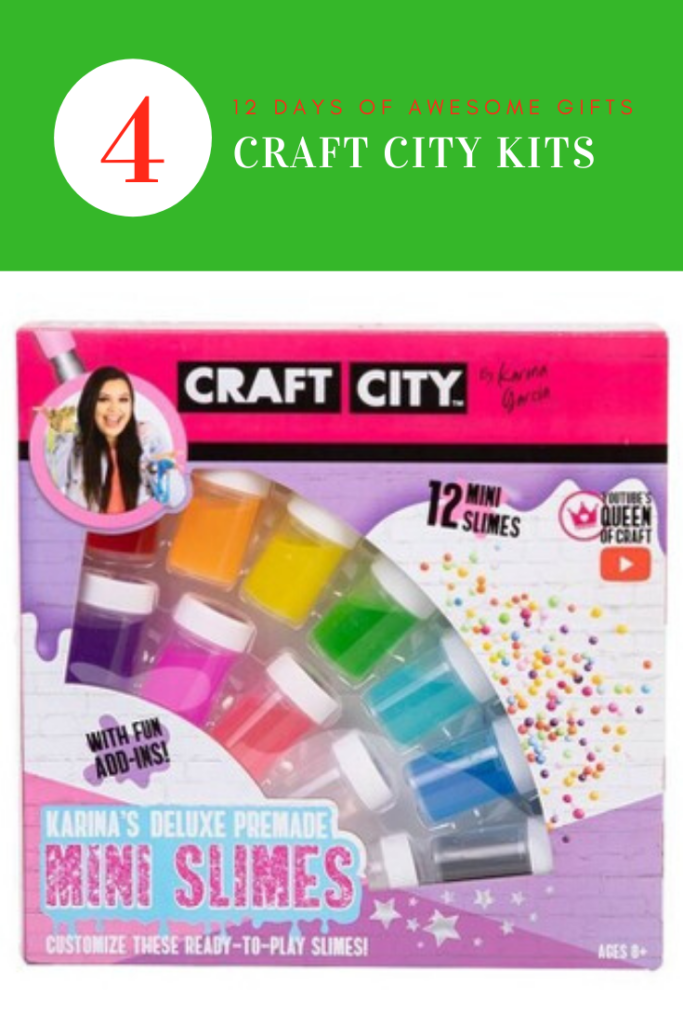 On the fourth day of awesome gift giving, Rural Mom suggests: Craft City DIY Kits
Kids, tweens, teens and DIY fans of all ages will love Craft City DIY Kits! You'll likely want to pick up a few for yourself. If you are looking for something to keep little hands busy this holiday season, they are also terrific for kids to creating custom holiday gifts for friends and family.
You'll find these clever sets at Walmart, Target, CVS and Amazon. Kits include "Kool-Aid Edible Slime," "Geode DIY Bath Bomb Kit" and the "DIY Squishy Art Bakeshop." There's a kit for every interest and they are so fun to experiment with.
Craft City DIY Kits are perfect for those who like to inspire creative play and inspire imagination. Gift recipients will love customizing their own favorites and each gift will deliver hours of fun and wonderful treats to treasure!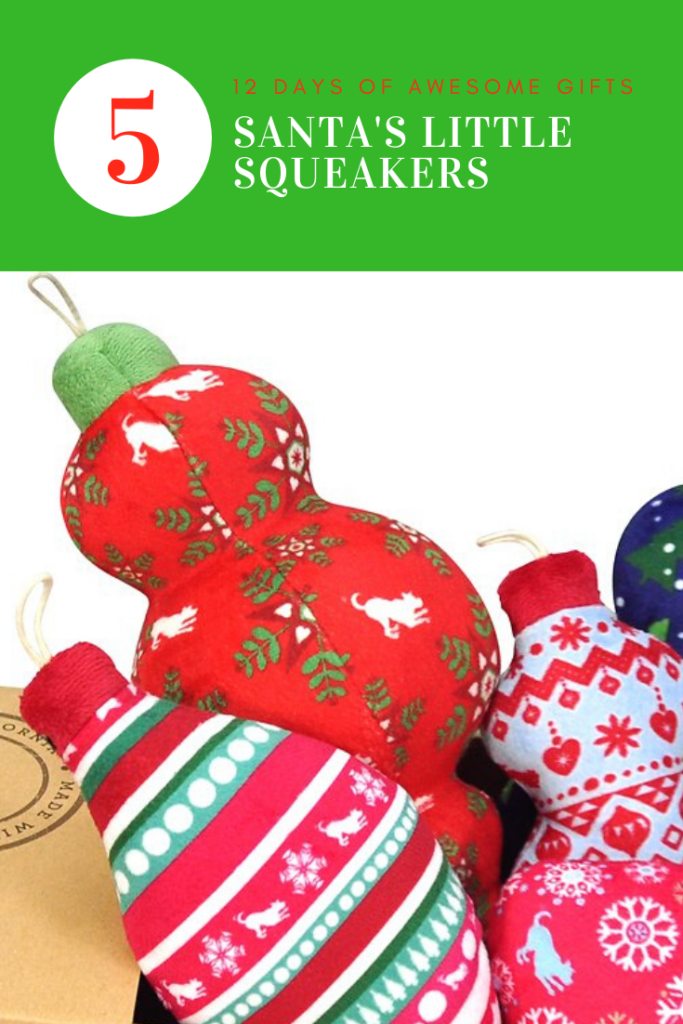 Our fur-friends appreciate a little extra love during the holiday season, too. Santa's Little Squeaker Plush Toy Collection is a stocking stuffer that will get tails wagging this holiday season.
The Santa's Little Squeakers Plush Toy Collection features a set of five toys that come packed with festive features. Each toy comes with a squeaker inside, bringing pets endless fun, as well as a cotton rope to hang each ornament on your Christmas tree.
There's inspired by everything we love about the holidays. The collection consists: Snowflakes, Peace & Joy, Candy Wrap, Starlight Starbright, and Jubilee. These plushy bundles of squeaky fun are stuffed with eco-friendly, certified-safe PlanetFill filler, made from 100% post-consumer recycled plastic bottles and are washer and dryer friendly.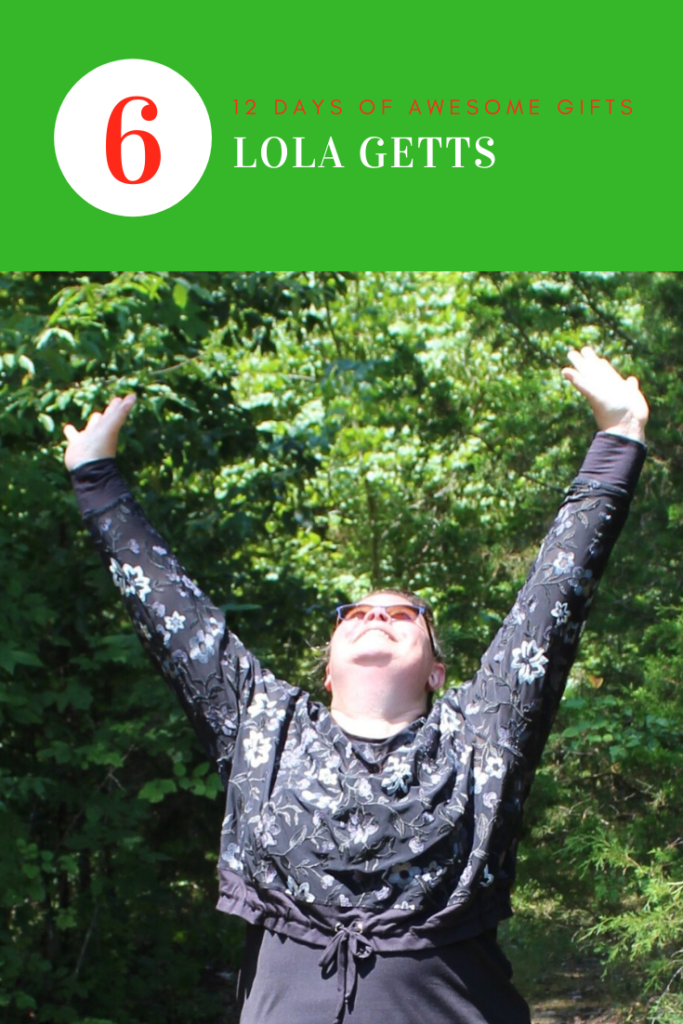 On the sixth day of awesome gift giving, Rural Mom suggests: Lola Getts
Feeling good about yourself makes every day a great one. Lola Getts "gets" that and has created a wonderful plus size athletic wear line that not only fits well, it feels and looks great!
Lola Getts is an active wear company that designs clothing exclusively for plus size women. They don't scale their clothing line from a size 4 in hopes it might fit a curvy woman, they start with curvy women to model the designs. Every fabric and fit decision is made to support our curves and to move with us.
The company believes every woman deserves to feel comfortable, confident and beautiful during every activity. I also believe that it is so important for women to know their worth and to celebrate and cherish who we are. It's why I'm a Lola Getts ambassador and highly recommend as a fabulous gift for the holidays!
If you're not sure what clothing item, color, pattern or size will best suit your gift recipient, simply give them a Lola Getts gift card! You can slip it inside a workout bottle or pair it with a book on yoga for an extra-personalized touch.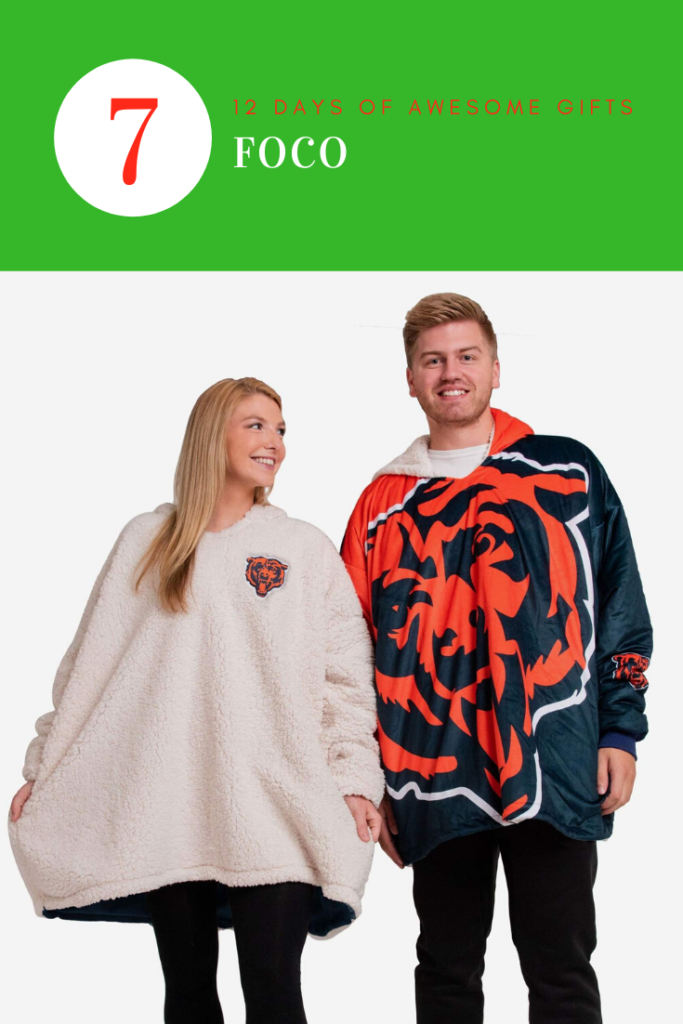 On the seventh day of awesome gift giving, Rural Mom suggests: FOCO
Looking for the perfect gift for the sports fan on your list? FOCO has you covered from head to toe to holiday tree!
With a full line of sports team clothing and unique items, like Christmas ornaments, they make the perfect gift giving option for all sport lovers. You will certainly be the holiday MVP when you have FOCO gifts under the tree!
NFL, NBA, NHL, MLB and even college sports – you name the team, they have the merchandise! You'll find a full range of clothing and lounge products for men and women. Goods for your home, toys and collectibles are also available. Some of our favorites are the build-your-own brick stadium sets and the cozy white fur boot slippers with team emblems.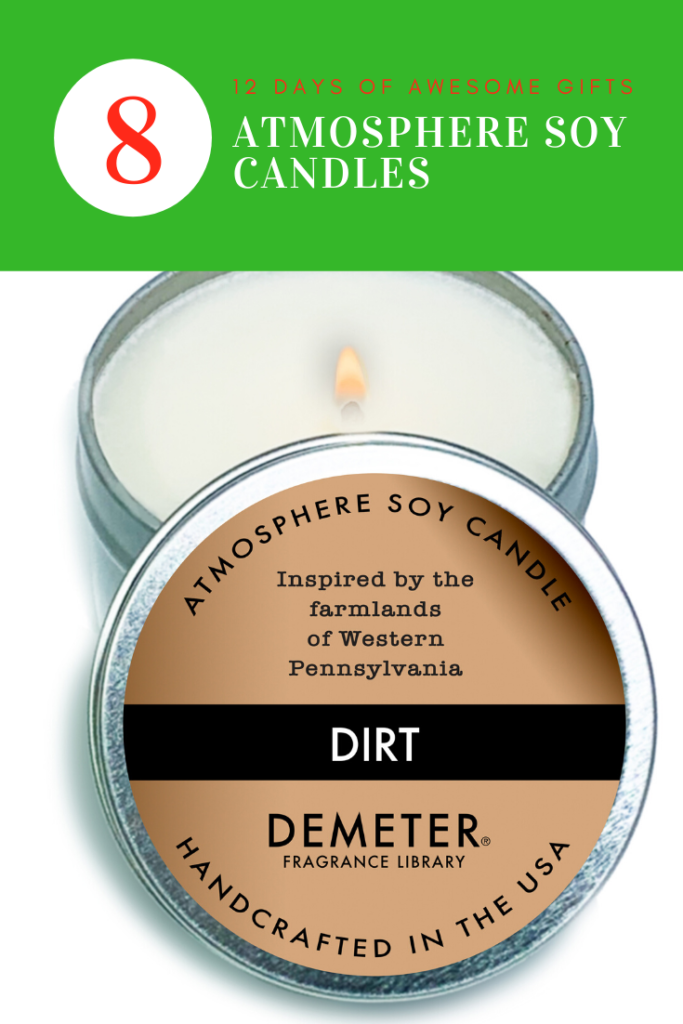 Scents have the power to instantly uplift our mood. Demeter Atmosphere fragrances let you create your own environment, setting the mood with your favorite scents.
From powdery soft to decadent chocolate or even, dirt! A scent we know our garden lovers and outdoor enthusiasts will love. What better way to start dreaming up your spring garden plans or preparing for your next hike? There's even "Grass," "Honeysuckle," and "Thunderstorm", too!
If gardening isn't your gift recipient's favorite hobby, no worries! There's a scent for everyone on your shopping list. Disney fans will love "Pixie Dust". Beach lovers will enjoy "Salt Air," and everyone needs a little more "Sunshine" in their lives.
Enjoyed alone or in combination, Demeter's collection of scented travel candles offers long-lasting fragrances that envelop your space with candlelight ambiance.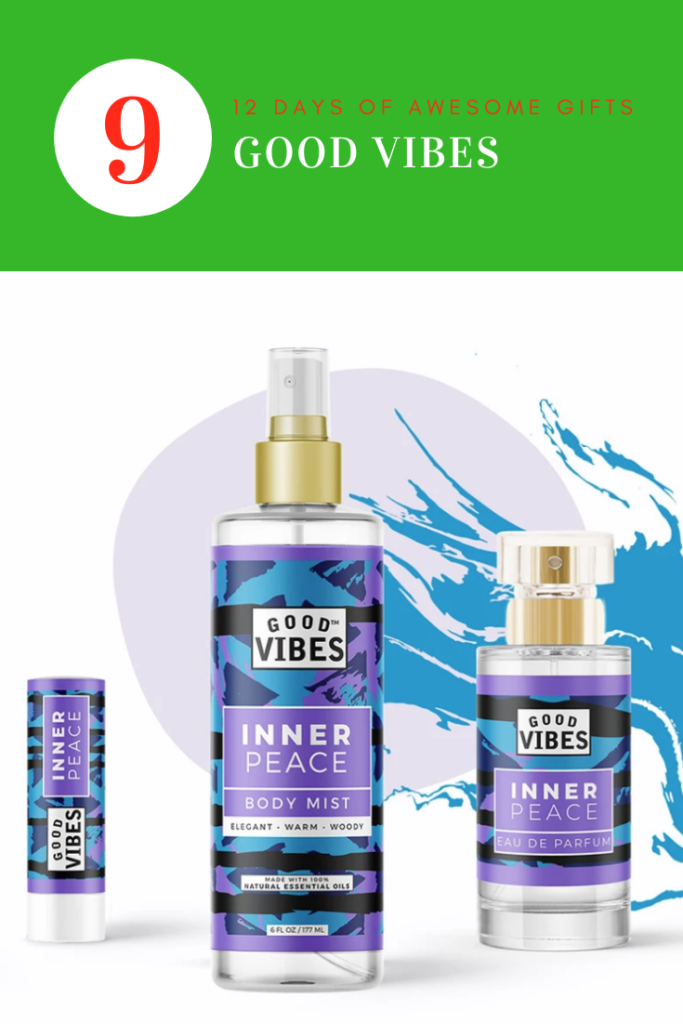 On the ninth day of awesome gift giving, Rural Mom suggests: Good Vibes
In the spirit of scent-giving this holiday season, we're also enchanted with Good Vibes mood-enhancing scents with natural essential oils. Each scent is formulated to help you seize the day with every spritz!
Energy Boost has notes of jasmine, nutmeg, and quince to refresh and revitalize. Mental Focus sharpens your senses with the sweet smell of peppermint, vanilla and patchouli. Inner Peace will calm you with amber, sandalwood and notes of fragrant rose. Total Balance restores your tranquility with juniper, lemongrass, and vetiver.
Available in perfume, body mist and roll-on forms, they make a wonderful stocking stuffer. You'll find these awesome scents exclusively at Walmart.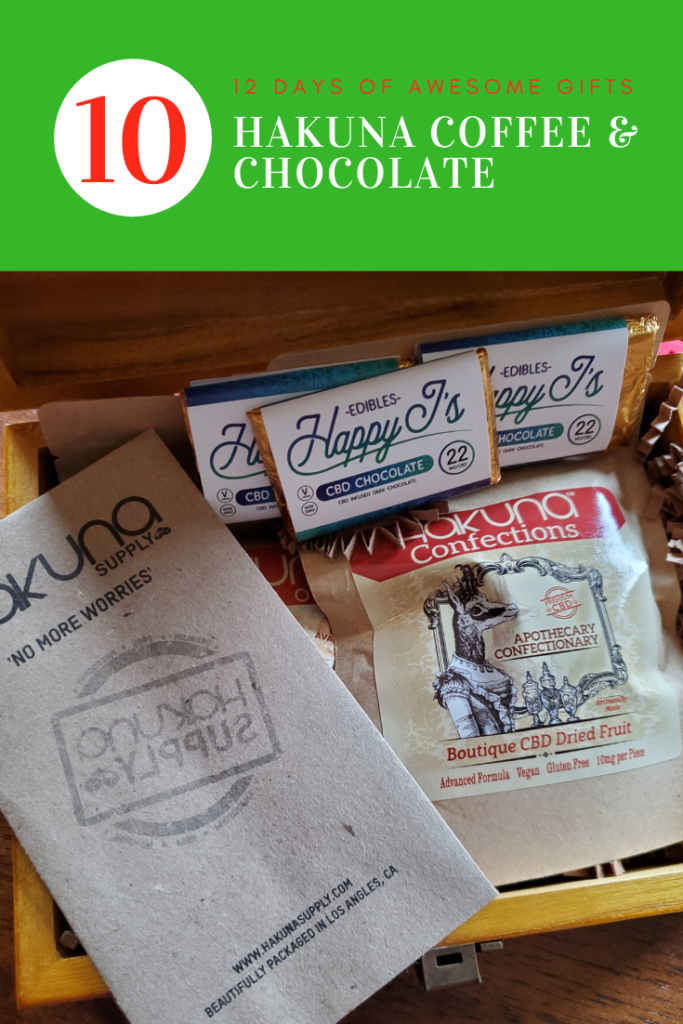 We absolutely adore Hakuna Supply's problem-free philosophy and the Hakuna Coffee & Chocolate Holiday Box! If you are a CBD fan looking for a delicious way to enjoy a sustainable-sourced, quality product, this is it!
Hakuna Coffee & Chocolate Holiday Box is a beautiful CBD sampler for the holidays. The bundle comes in a lovely birch wood keepsake box and includes Hakuna Hemp Roast, Hakuna Confectionery Dried Fruit, and Happy J's CBD Chocolate. Foodies will absolutely love each selection. As will you! (It's a great little gift to give yourself some tasty tranquility this holiday season!)
There's also a CBD Infused Tea Sampler for the holidays. Inside the beautiful cherry blossom bamboo tea box you'll find Turmeric & Ginger, Peppermint, Chamomile, and Macha Green Tea. Enjoy to supply joy throughout the entire holiday season and beyond!
As important as the circle of life to Hakuna, is the respect of life. Every purchase also includes seed paper, giving you the ability to plant a tree and give back to our precious world. Truly a wonderful bonus that captures the holiday spirit so well!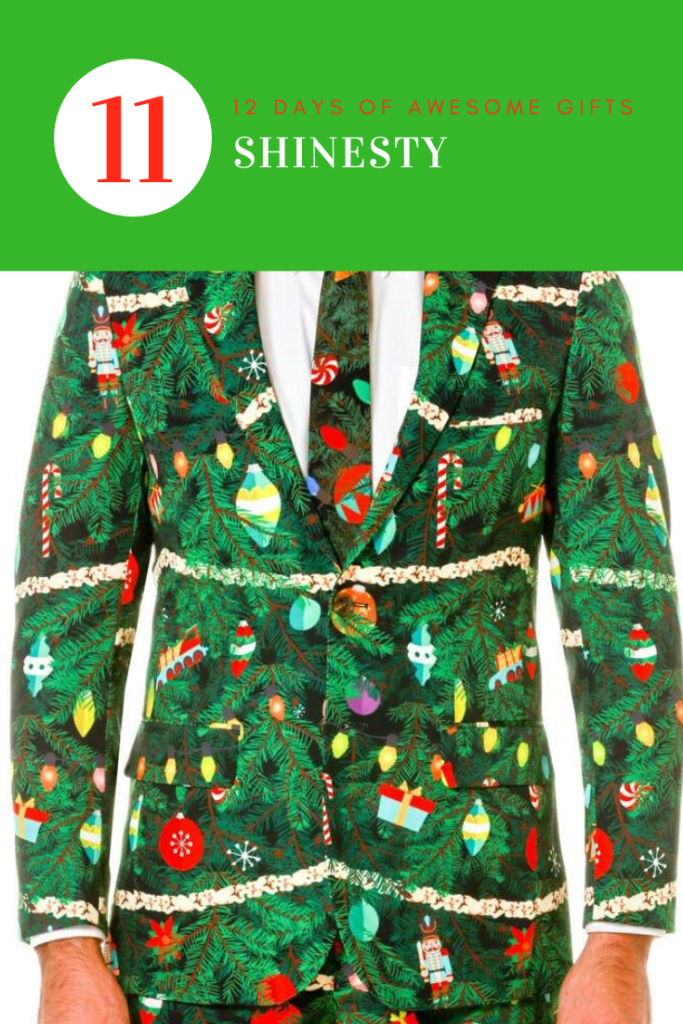 On the eleventh day of awesome gift giving, Rural Mom suggests: Shinesty
If there's one thing you can be sure of, we love all things Christmas at Rural Mom and love to deck the halls and ourselves with holiday flair! Our go-to source? Shinesty!
One thing we found out immediately with Shinesty apparel is they not only have some of the holiday wear available, the clothing is also well designed and of high quality. Which means it will last all season long and well into future holidays. You'll totally rock any Christmas morning or holiday event with your Shinesty wear!
Every ultimate holiday fan on your Christmas list will love owning a Shinesty suit, dress, sweater, jumper, pajama set or any one of Shinesty's ridiculously-wonderful outfits. They have everything for everyone including cute outfits for kids and accessories for pets.
Want to be the cutest couple at the party? They have matching outfits, too! No matter how you wear it, you will be the life of the party. Plus, you'll spread holiday cheer wherever you go!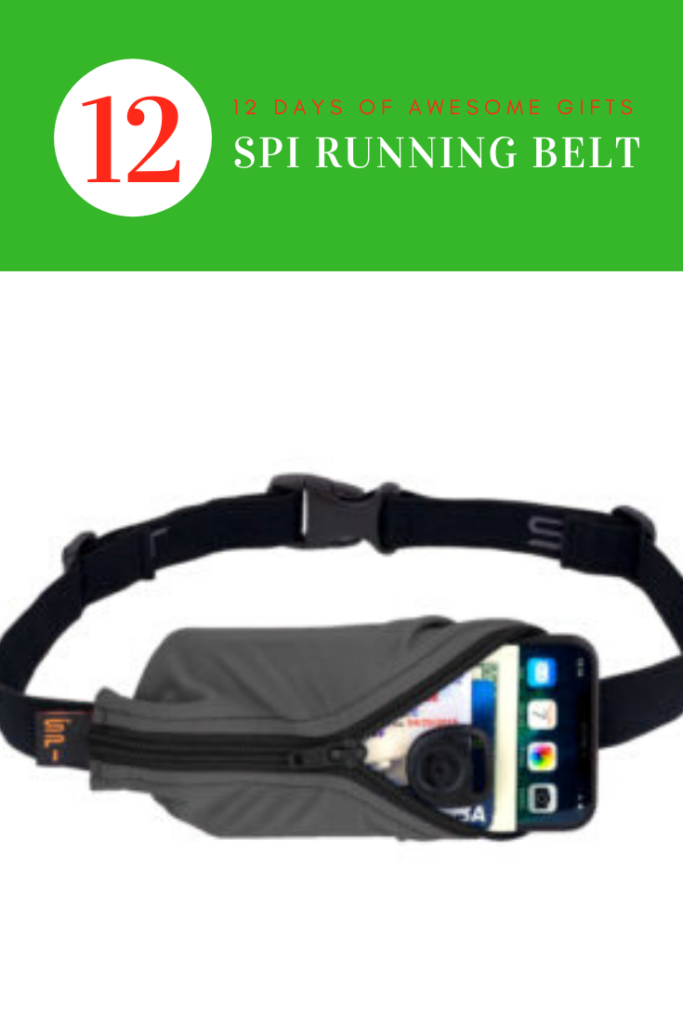 On the twelfth day of awesome gift giving, Rural Mom suggests: SPI Running Belts
SPI Running Belts are an obvious top gift choice for the runners on your holiday list, but don't let the name fool you, everyone will love these! Hikers, bikers, walkers, shoppers, travelers – no matter what activity your gift recipient prefers, this is one handy gift to give.
Classic styles have a slim pouch style that holds all your essentials. The all-new SPI Running Belt with Window features a smartphone touch compatible window allowing wearer to check the time or switch to a new song without having to remove their phone from the zipper-secure pocket.
There are also SPI Travel Belts, SPI Medical Belts and even belts designed specifically for children. If you want to add to your gift, there's a wealth of compatible accessories, too, including a sports bottle, waterproof clip-on bag, and shielded RIFD pocket. This is a gift that will be long enjoyed after the holiday season, especially when the New Year resolutions kick in!
Disclosure:
We receive sample products for review for our holiday guides. Most are donated to local charities after gently testing and inspecting. If it is not a gift we wouldn't love to see under our own trees or personally gift to a loved one, you will not find it in any RuralMom.com holiday guide. We do not accept payment for placement of items in our guides. If it made it to our top holiday gift pick list, it has earned a spot based on its high quality, reasonable price point, and overall excellence in durability and/or functionality.
Looking for more awesome gift ideas?
Be sure to check out all our annual Rural Mom holiday guides. You'll find the most innovative products and fabulous ideas we've found. And you can be sure that each product we suggest has been found to be high quality. They are all gifts we would be proud to own or gift this holiday season!
We hope that you have found the perfect gift on this list for everyone on your gift list. We'd love to know your favorite ideas, too! Let us know if you think we should include something else!