Recently, I stopped at Cider Hill Family Orchard in Kansas City, Kansas to learn about the ins-and-outs of this local treasure.  There I was introduced to a variety I hadn't encountered before – Dixie Red Delight apples.  Crisp and juicy, the flavor has a great balance of both sweet and tart.
This once popular apple of the South that became a rare find over the year has now res-surged.  Cider Hill Family Orchard now has an abundance of trees filled with these gems.  Dixie Red Delights are prized for being a delicious eating apple and one that stores well.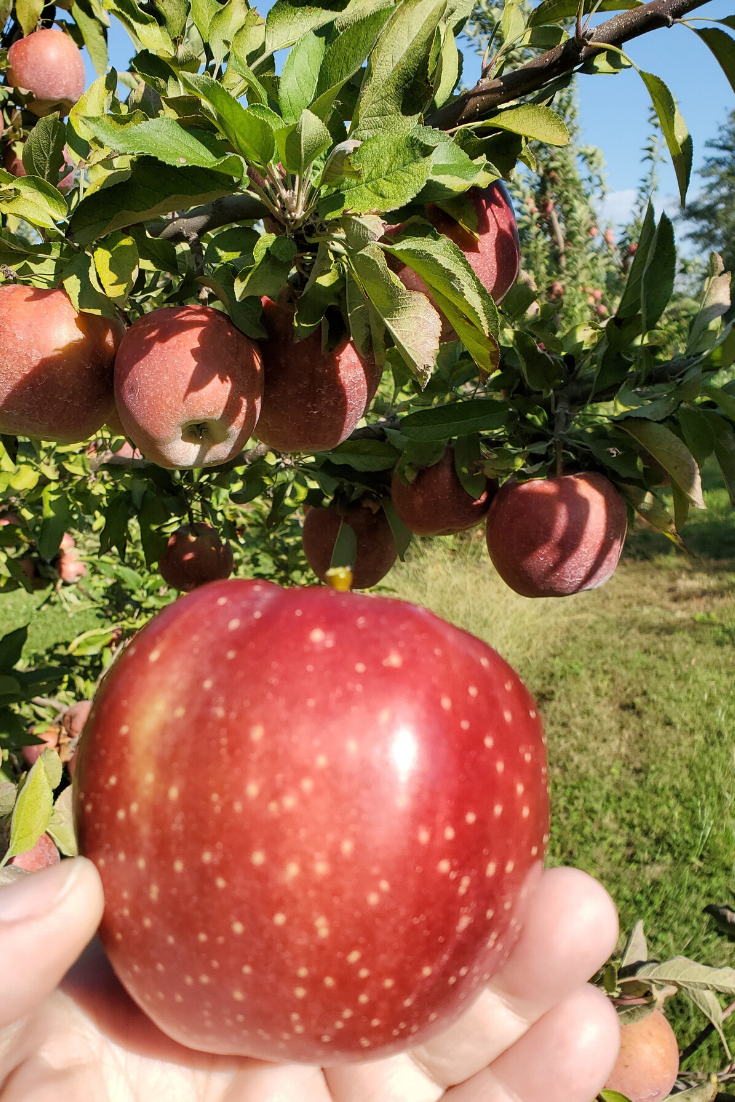 In addition to being a great apple to enjoy right off the tree, I wondered if it would be a good baker, too. Orchard owner, Joan Shearer, shared that the Dixie Red Delights were great for eating, making naturally sweet applesauce and perfect for slushies.  Of course I had to try the slushie and yes, indeed, she's spot on!
Dixie Red Delight apples are not the best bakers as they are on the sweeter side.  However, it's only 1 of 18 varieties grown at Cider Hill Farm.  There's plenty of other delicious options to be found for all your fall baking needs.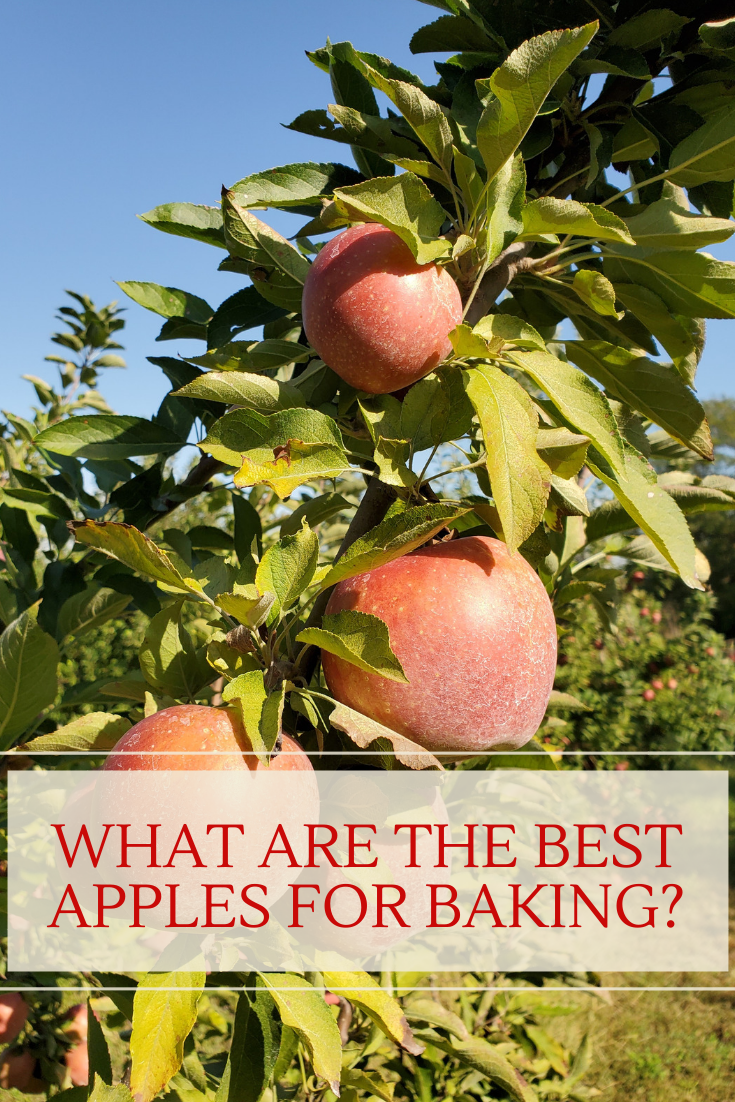 What are the best apples for baking?
If you're going to bake with apples, ideals types of apples to cook with are tart, crisp and not too sweet (as many other ingredients cooked with apples are also sweet).
You also want apples to retain their shape and not sog up or fall apart during baking. You want the apple in an apple pie to crunch a little bit, just as in other hot apple dishes.
Traditionally, bakers always turned to Granny Smith apples, which have that tart, crisp flavor and are grown and available year round. Apples sold in the spring were often harvested in the fall and stored, losing much of their texture and flavor during the off season.  Granny Smiths were always fresh and always had the best texture.
Granny Smiths are still among the best baking apples for those reasons and because they absorb flavor well from other ingredients.
However, recent advances have allowed other apples to emerge as great baking apples. Pink Lady, Braeburn and Fuji apples are crisp (thus holding their form in apple pies) and widely available in various regions, especially the West Coast.
Don't confuse Fujis with the widely available (and similar) Gala apples, which tend to break down during baking into a texture that's not pleasant to chew. And certainly avoid the conventional red "delicious" apples, as they not only tend to break down as well, but they just don't offer a lot of flavor. Golden delicious apples might be okay if from the East Coast, but those grown on the West Coast don't tend to hold up as well in baking.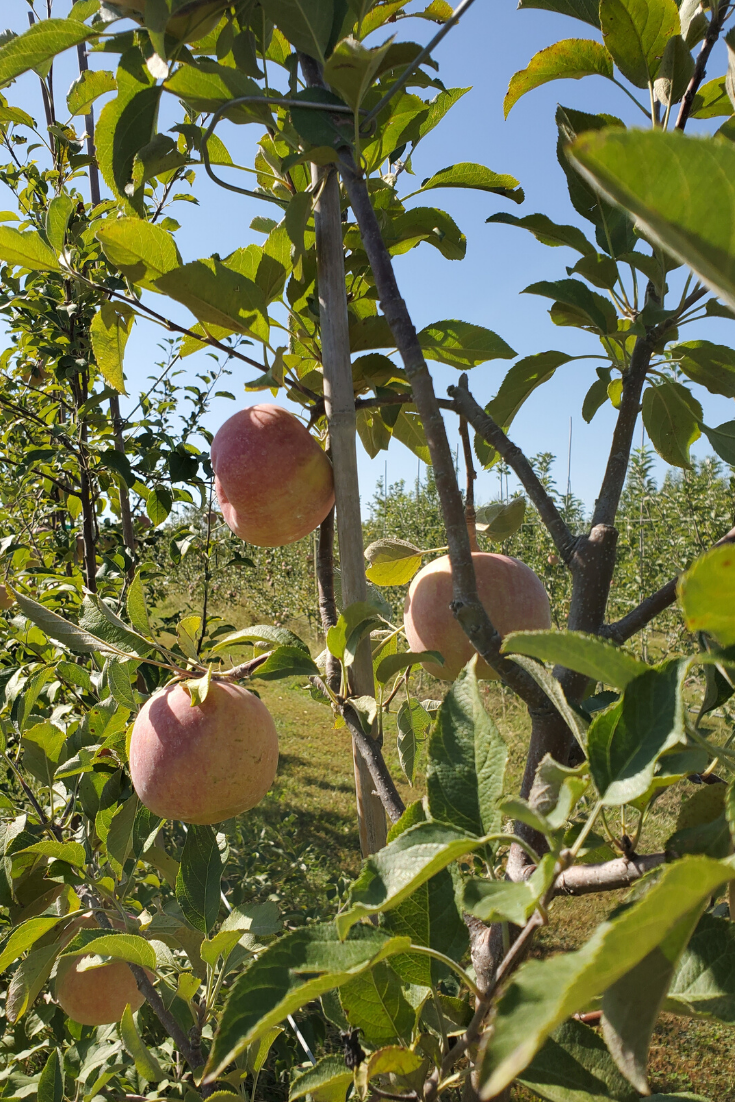 More apples that are ideal for baking
Other varieties that add great flavor include Pippin, Gravenstein, Northern Spy, Cortland, Baldwin and Jonagold apples (but be warned that Cortlands get mushy).
If you don't have any of these varieties in your neck of the woods and you're in doubt about what in your market's available selection will taste good, one idea is to use many different apple varieties.  Toss a mix of apples into your dish. The blend of flavors will deliver a unique depth of flavor.  And you may just fall in love with the new combination.
Ultimately, everyone's tastes will vary, and you may find you like your cooking apples to be a bit sweeter.  Or you may like tartness and find that some varieties are more tart than others. Trial and error will show you what varieties suit your tastes the best. When in doubt, remember, you can't go wrong with Granny Smith!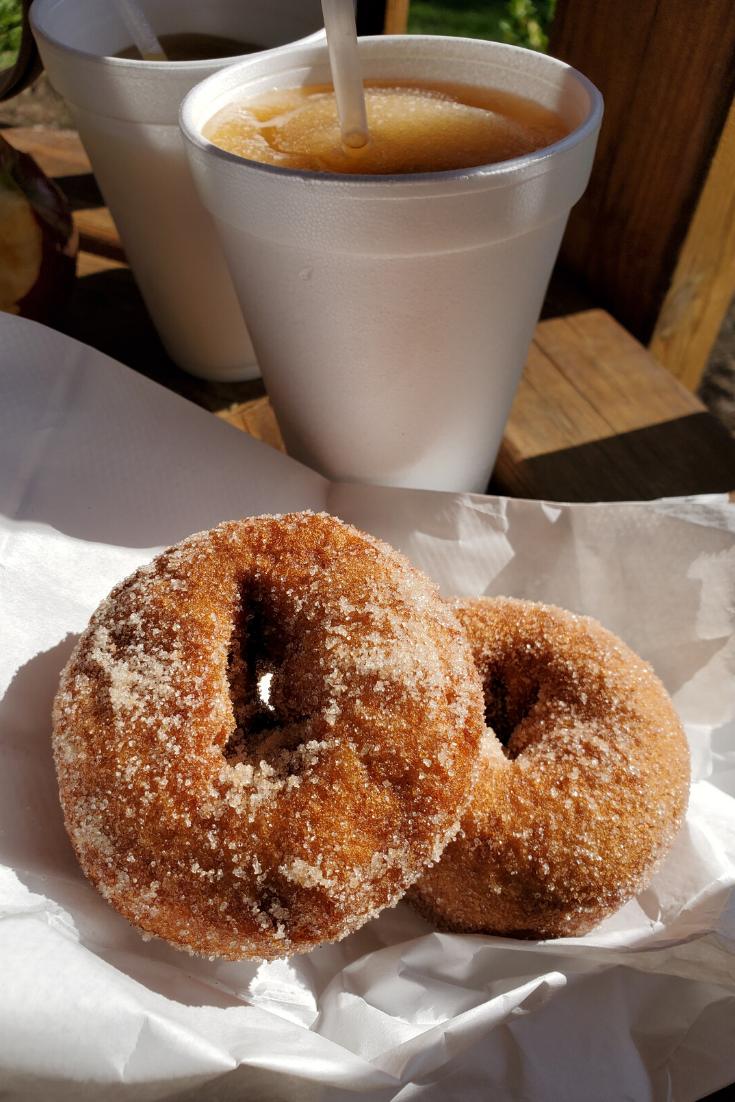 About Cider Hill Family Orchard
Family owned and operated, Cider Hill Family Orchard is a delightful place to be year 'round.  Apple picking season runs from late July and runs through mid-November.  The orchard also has pumpkins in the fall, u-pick asparagus (April/May) and u-pick blackberries and raspberries (July/August).  The gorgeous park-like grounds, guest house and barn are also available throughout the year for weddings and events.
For more information, visit https://www.ciderhillfamilyorchard.com/ – you can also order their delicious Kettle Corn, note cards and more in their online shop (great for holiday gifting!)