Fall colors are stunning buy our joy is often short-lived when the leaves begin to pile up outside our homes.  Raking leaves can be a tiresome chore.
It doesn't have to be, though.  You can turn leaf raking time into a fun family activity.  You'll create great memories this fall and enlist some willing participants in your clean-up job.  It's a win-win-win for everyone!
If it's fun, kids don't need much persuasion. Everyone knows most kids don't like anything that resembles work. Sometimes you just need to put on your thinking cap to come up with ways to interest them.
Try these ideas to help get your kids excited about raking leaves with you this fall: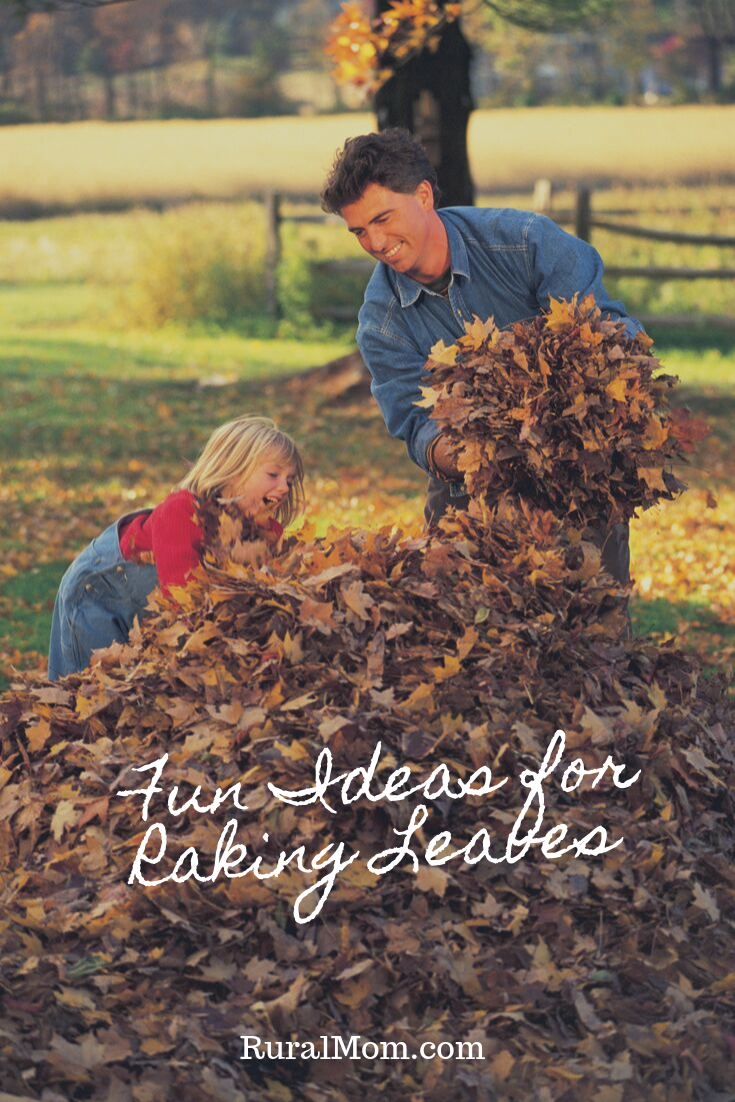 Build a team
Make an event out of your annual or weekly leave raking.  Invited family, friends and neighbors over for a leaf raking party.  Your kids will love socializing during chore time.
Include fun games, such as giving a prize to the person with the biggest pile of leaves, second biggest pile, and third biggest pile.  You can also have a prize for the most enthusiastic member of your clean-up crew and/or the most helpful.  Kids love rewards like these.
After the work is done, reward everyone with some fun fall treats like pumpkin spice cookies and apple cider or candy apples.
You can also offer to come and help your family, friends and neighbors in exchange for their help.  Many hands always makes the leave raking job easier and a whole lot more fun.
Tell a Story
Share memories of your fall adventures with your children before leaf raking to put them in the mood for fun.  Tell them about all the fun you had when you and your siblings dove into piles of leaves during fall clean up time.
Or, make up a tall tale about leaf raking adventures.  Add to the tale, making it a little adventuresome by putting a Halloween party flavor into it.
Make your leaf raking time the story time setting but revealing a new part of the story after each pile of leaves you rake.  Try to integrate some of what you are doing into the story.  Like mention fall leaf colors or shapes and ask them to find the colors/shapes in their piles of leaves.
Make a Craft
There are tons of crafts that utilize leaves.  A quick Pinterest search will bring up plenty of inspiration.
A simple and lovely idea is to create a wreath for display in or outside your home.  You can also use acorns or pine cones or sticks for the wreaths, too, that you pick up along the way while you are raking.
Encourage your kids to help you rake up all the leaves with a promise of a fun craft time right after.  After all the leaves are pilled up, have them pick out a few of their favorite leaves for the crafts.
Implement Family Game Time
To encourage outdoor time and family play, pick up a game like bocce ball.  Let your kids know that you are super excited to try out and show them this new game.
Be straight-forward and let them know you all need to rake leaves before you can play as the leaves are in the way of the fun.  Everyone will be more enthusiastic about getting the chore done knowing there is plenty of fun ahead for many fall days to come!
You certainly could just tell your children it's chore time and they need to participate.  But it's a lot more fun for everyone when you help to make it a memorable event and not just a chore, isn't it?