Do you love a good mystery?  Mysteries are one of my favorite movie genres and I'm thrilled to partner with Hallmark Movies & Mysteries for the premiere of the Aurora Teagarden Mysteries:  A Very Foul Play airing Sunday, August 18th at 9pm EST/ 8pm CST.  Read on for the full scoop!
Starring Candace Cameron Bure and Marilu Henner, Aurora Teagarden Mysteries: A Very Foul Play is really fun and interesting film.  It begins the way all great mysteries do, with plenty of suspense and intrigue!
Synopsis: While attending a weekend confab of murder mystery and true crime fans, Aurora (Bure) and her Real Murders Club pals agree to appear in the stage production of a fun murder mystery. However, when a very real murder is committed on stage in front of everyone during an unplanned blackout, Aurora's nephew Phillip becomes the prime suspect when the lights come back up and he is found holding the murder weapon, a bloody knife.
My thoughts on Aurora Teagarden Mysteries:  A Very Foul Play
I've had the chance to preview the movie and loved it!  This is the first Aurora Teagarden Mystery movie I've seen and it really made me eager to catch up on prior ones and look forward to what's next.
I also really want to attend the weekend confab with them.  Minus the murders, of course, ha ha!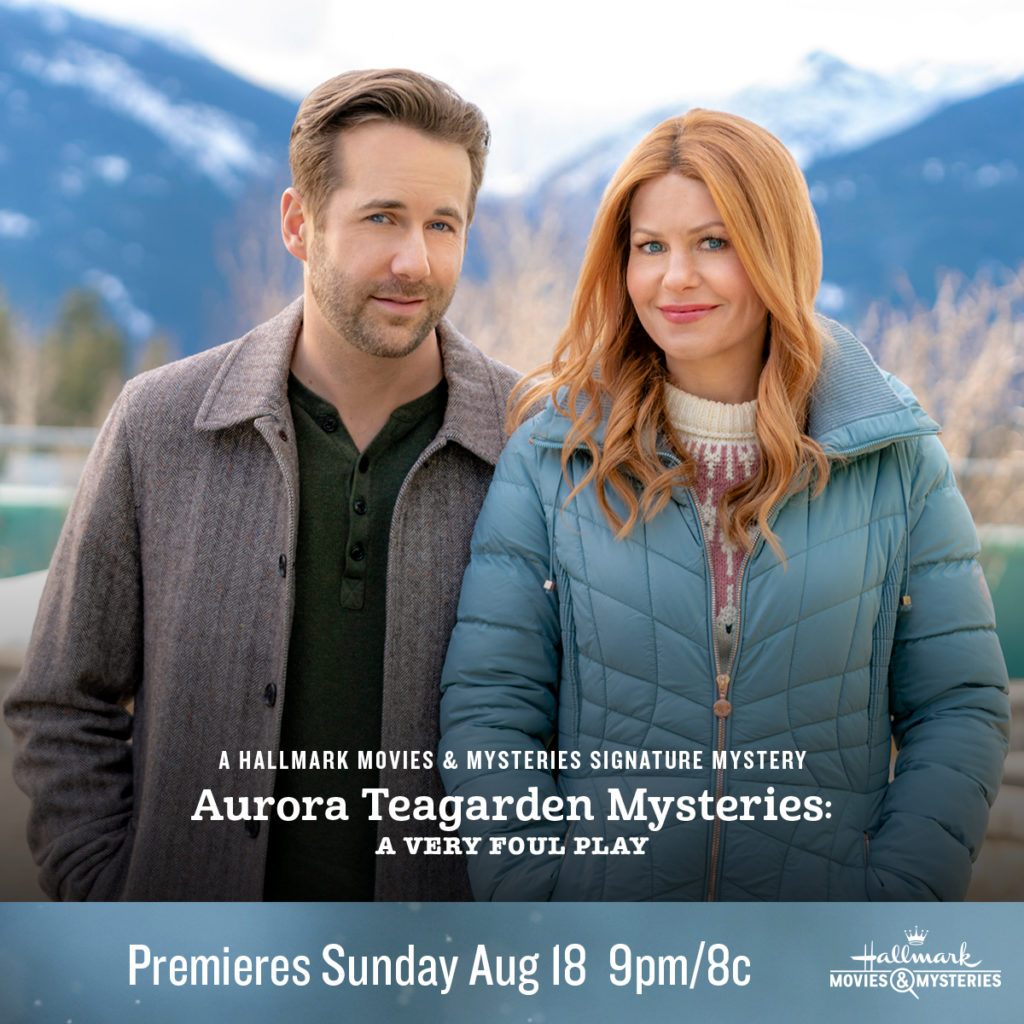 Marilu Henner is one of my favorite actresses and she doesn't disappoint in this clever story.  Candace Cameron Bure is such a relate-able actress and her character is fun to follow through the mystery and mayhem.
There are plenty of surprising moments in this film along with engaging characters.  I truly enjoyed how the play was integrated into the murder plot and the clever way all the character's stories intertwine.   I won't give away any plot points though – I'll just say that this movie will certainly keep you guessing!
Join me to watch!
Be sure to tune in Sunday night for this family-friendly, intriguing and heart-warming movie.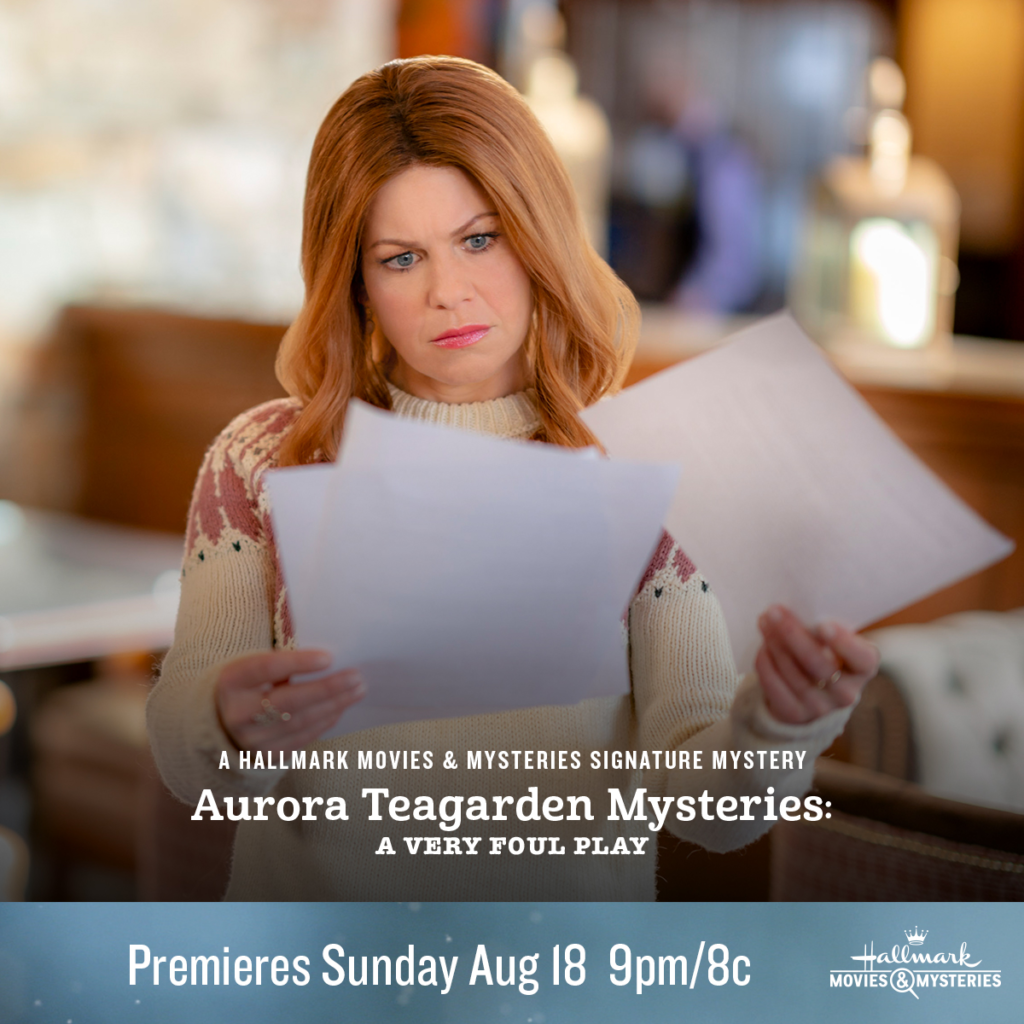 Learn more about Aurora Teagarden Mysteries: A Very Foul Play at: https://www.hallmarkmoviesandmysteries.com/aurora-teagarden-movies
PS:  Join me on Twitter during the show (@ruralmoms) to share your thoughts on this wonderful film!  I'd love to watch it again with you!