Finding a good wine is a process that takes time, patience, and energy. While one person may be perfectly happy with a White Zinfandel, another may scoff at anything with less body than a Pinot Noir. Finding something that appeals to your palate can initially be a daunting task, but there are plenty of resources to help formulate your summer wine strategy.
If you're looking for a quick selection for your plans this weekend, our friends at Tussock Jumper Wines make it easy with affordable selections and a history of excellence in wine-crafting.
The origin behind their name is quite fun, too.  The term "tussock" is a tuft-like grass that grows in meadowlands all around the world, but each species is unique to its region.  The "jumper" in Tussock Jumper refers to the regional animals, who are there to help you jump from wine to wine!
You'll easily recognize Tussock Jumper bottles by the animal ambassadors who wear a red sweater.  The wine may not be a varietal you've tried before, but the sweater is a symbol of quality, assuring you that Tussock Jumper will always pour the best of each vintage into every bottle they produce.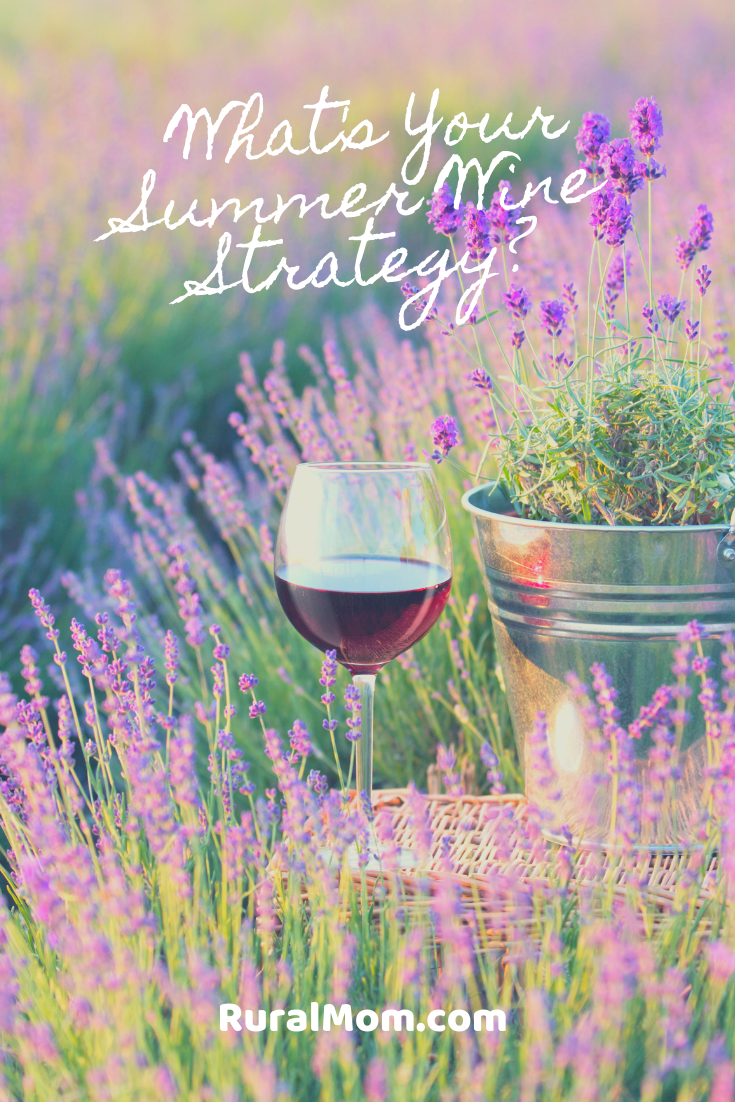 What varietals should you select?
Outdoor Summer Wines
Really serious and complex wines are often wasted in typical outdoor festive social occasions, particularly where the guests may not be paying close attention to what they are drinking. So we recommend summer wines that make a clear and simple statement, not those whose glories unfold over time after swirling and sniffing.
If you live in a warm climate, chilled dry white wines are always a welcome libation. Think about cold Pinot Grigio, unoaked Chardonnay, or Sauvignon Blanc. If your taste runs more towards the exotic, try Viognier or Roussanne.
Tussock Jumper 2017 Chardonnay, France (ARV $12) is a great selection for this category.  With a pale golden color with aromas of apricot, pear, and green apple, this white wine drinks more like a Bordeaux than your typical butter bomb. Fresh and fruit forward, notes of toasted sweet hazelnuts, citrus flower, and just a hint of vanilla from brief oak aging make it a perfect wine for pairing with fettuccini alfredo, lemon butter shrimp, and vegetarian fare.
Consider Rosé Wines
Rosé wines got a bad rap right out of the starting gate when introduced back in the 50s. Rosés of that period were overly sweet and uncomplicated. Their popularity faded among most serious wine drinkers.
A second blow came with the accidental invention of White Zinfandel at Sutter Home Winery in California's Napa Valley. This sweet, light, monodimensional wine took the general public by storm and soon the most apparent color in every supermarket wine aisle was pink.
Today's rosé wines are a new breed. Yes, you can still easily find White Zin, but drier and more complex pink wines are beginning to show that the world of fine summer wine is no longer just red and and white.
For instance, Tussock Jumper 2018 Grenache Rosé, France (ARV $13) offers refreshing, crisp flavors of juicy strawberries, red currants, and a hint of spice will transport you to the south of France. Soft and fruity with a pale salmon color and a fine finish, try it with summer fruits, cheeses, or charcuterie.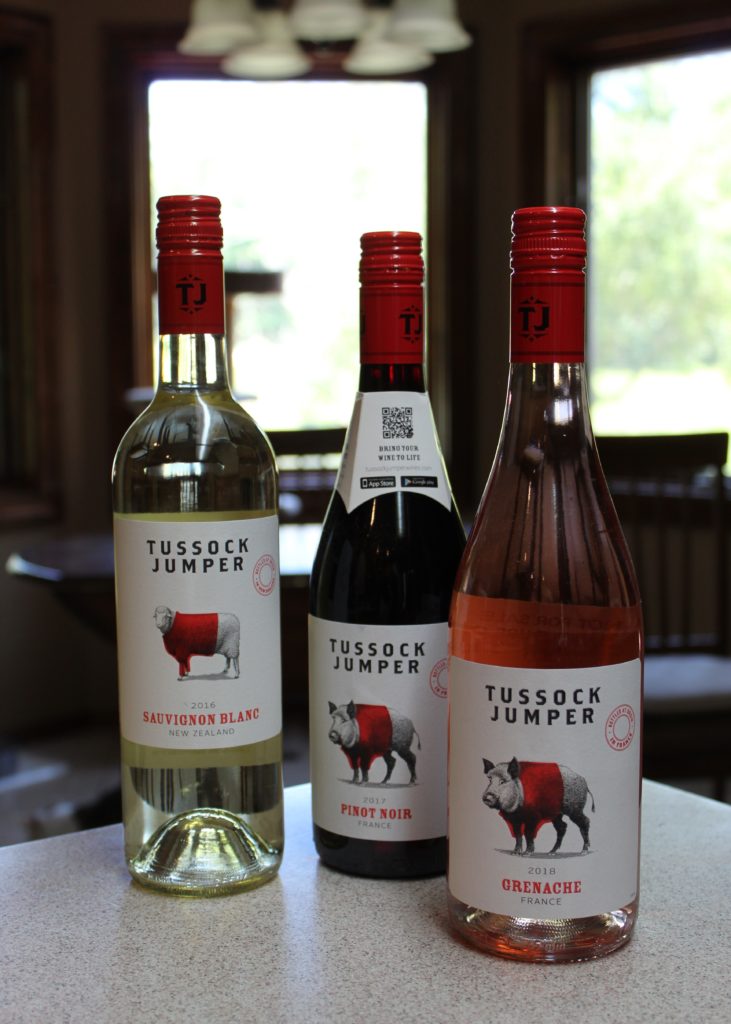 Reds For The Barbecue
For any grilled meats you can't go wrong with a good Zinfandel. Zins are full-bodied, uncomplicated, delicious and mouth filling wines that don't require a library environment to parse.
You also can't go wrong with a good Malbec.  The Tussock Jumper 2017 Organic Malbec, Argentina (ARV $14) is hand harvested and grown using sustainable farming practices. This rich red wine from South American has flavors of chocolate, dark berries, mocha spice, and a silky finish. Smooth and luxurious, it's the ideal wine for pairing with everything from steak on the grill to chocolate cake.
Chilled Reds
It may sound like heresy to you, but some red wines are actually better chilled. All red wines should be served at or slightly below cool room temperature, so a few minutes in the fridge might actually be in order in your ambient temperature is above about 75°.
Tussock Jumper 2017 Sweet Cat Red Blend, Italy (ARV $13) has just a hint of spice, a deep ruby color, and soft tannins, making it the perfect warm weather red wine! Made from Cabernet, Merlot, and Corvina grapes, serve it slightly chilled to best enjoy its smooth flavors. Pair it with sweet barbecue ribs, bacon wrapped shrimp, salads, soft cheeses, and desserts. And don't forget the checkered tablecloth!
Still need help with your summer wine strategy? Use these resources to help you find great summer wines:
Wine Stores
If you have no idea what you're doing, a wine store can be very intimidating. If you don't know where to begin, ask a representative. These people are trained in helping customers find wines that they like, and can make suggestions based on your purpose.
Are you having a wine-only party? They'll direct you to a good sipping wine. Are you looking for something to go with a variety of cheeses? They'll help match a summer wine to your selection. And if you're serving red meat, they'll more than likely direct you to a good, full-bodied red wine like a Merlot or Cabernet Sauvignon. Some stores even host wine-tasting events, so inquire with your local supplier for more information.
Local Vineyards
Many parts of the country have local vineyards listed either online or in the phone book. For those living in or around Napa Valley, you should be set. For those in the mid-Atlantic region, northern Virginia has some well-respected but still small local vineyards. Midwesterners can look in central Indiana for a delicious Concord grape vineyard. And of course, our home-state, Kentucky has a wealth of vineyards available to peruse.
Stopping in a Many vineyards offer tours and wine tastings, so if you're up to the task of sampling some of your local area's finest grapes, call the vineyard or winery and ask for a tour and tasting schedule.  If you happen to find yourself overseas, perhaps a stroll through one of the Tussock Jumper vineyards could be fun, too!
Wine Clubs
This option requires the most dedication, but can be a good way for you to find new varieties to love.
A wine club allows its members to sign up and receive wine shipments by mail. They will typically send a variety of wines in a specified period of time-each month or quarter. The wine selection is a surprise, but the member can also request specific bottles outside of their normal shipment. There is the risk that you won't like what the club sends you, but there's always the chance that you'll get fabulous bottle after bottle. Membership also gives you the resources to host wine tastings in your own home.
With this information under your belt, you should have some of the initial information to form your own strategy for finding the perfect summer wine. Just make sure that you have a good corkscrew, a pen and paper for recording your favorites, and a good friend that will pick you up if you've sampled a little too much!