One thing I absolutely love about CAPTAIN MARVEL is how well the film demonstrates that vulnerability and strength can not only coexist, but work symbiotically within in.  Thanks to my partnership with Marvel and Team Click, I've had the chance to review the home version of this fabulous film and have some super fun content to share to help enhance your CAPTAIN MARVEL family movie night!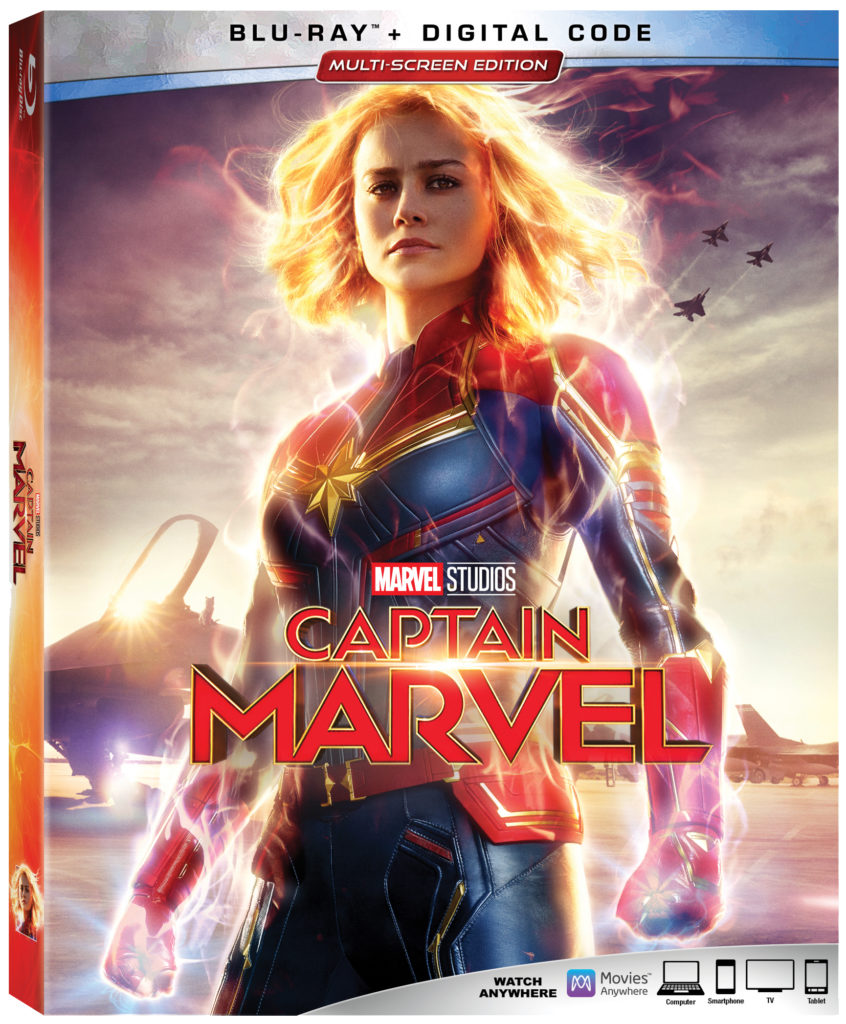 The newest Avenger has arrived!  Blasting onto the big screen and into our hearts in March, CAPTAIN MARVEL is available on Digital in HD and 4K Ultra HD™ and Movies Anywhere May 28, and lands on Blu-ray™ and Blu-ray 4K Ultra HD™ June 11.
What's inside CAPTAIN MARVEL
Along with bringing home this amazing Marvel film, you'll discover deleted scenes and over an hour of bonus content on Digital.
The in home release includes featurettes that highlight:
the transformative journey of Brie Larson (Captain Marvel) and her character's impact on audiences around the globe
the influence of Nick Fury (Samuel L. Jackson) on significant events within the MCU
the perfect pairing of directors Anna Boden & Ryan Fleck
the ongoing conflict between the Skrulls and the Kree
and the raw talent behind the fetching feline named Goose.
Viewers also gain access to:
six deleted scenes
director commentary
a gag reel loaded with funnies, flubs and Flerkens
and never-before-seen concept art and production photography.
Take a peek inside the special extras with this bonus feature:
Make Your Own Goose Puppet
Once you've seen CAPTAIN MARVEL, I'm sure you'll want your very own Flerken (Trust me, we all do…) Well, you're in luck! Download this awesome activity and make your very own Goose puppet:  http://bit.ly/CaptainMarvelGoosePuppet Make one for everyone as part of your CAPTAIN MARVEL movie night!
Design Your Own Hala Star Necklace
Want to be just like Captain Marvel and sport the very same star symbol she proudly wears on her suit? Of course you do! Download the instructions & template now at http://bit.ly/CaptainMarvelStarNecklace
This is an ideal project to create before or after your CAPTAIN MARVEL family movie night.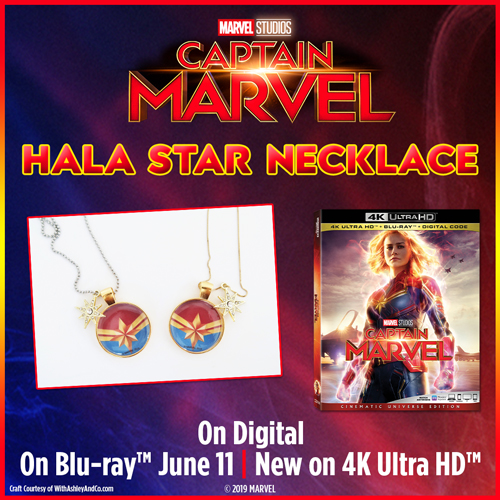 Additional CAPTAIN MARVEL Family Movie Night Ideas
CAPTAIN MARVEL is a terrific family-oriented film.  Rated PG-13, it's a fun way to connect with your teens with an enjoyable and empowering film.  Whether you've seen the entire movie collection of Marvel film or not, CAPTAIN MARVEL will appeal to everyone with it's rich, engaging story and humorous moments.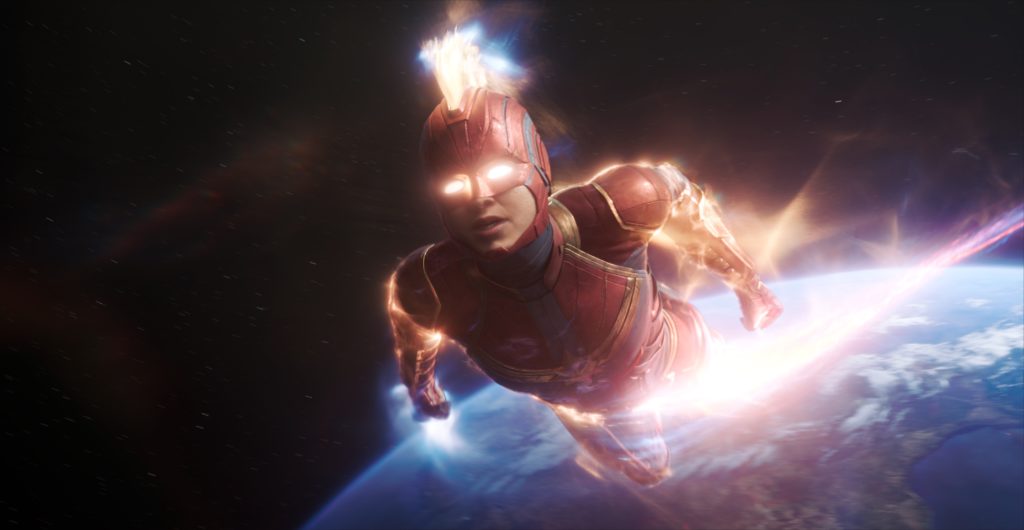 To enhance your family movie night fun, try these ideas:
Make a custom CAPTAIN MARVEL themed snack mix.  With Independence Day coming up, there's plenty of patriotic snacks to be found to inspire your combinations.
Have everyone in your family write down what qualities they admire in heroes.  Share your lists and then compare them to all the awesome attributes CAPTAIN MARVEL has. At the end of the film, see if there are any new ones you want to add to your list!
Serve red and/or blue sport drinks or other family-friendly beverages.  For an extra fun touch, serve them in gold cups.
Make a 90's music playlist to dance to after or before the film.
Invite your family to wear their best grunge look to watch the show.  Vote for your favorite and award them with a medallion (you can pick them up at the dollar store) or something sweet like a special chocolate bar.
After watching, discuss the important themes in the film or ask everyone what they liked best about it.  It's always fun to share opinions and inspiration.
Take an intermission after the film.  Then, pop extra popcorn and watch all the extras together.