Do you like to fill your family travel plan with adventurous activities?  Biking, white water rafting, zip-lining, or seeing animals up close in the wild – whatever you love to do, keep these adventure travel safety tips in mind.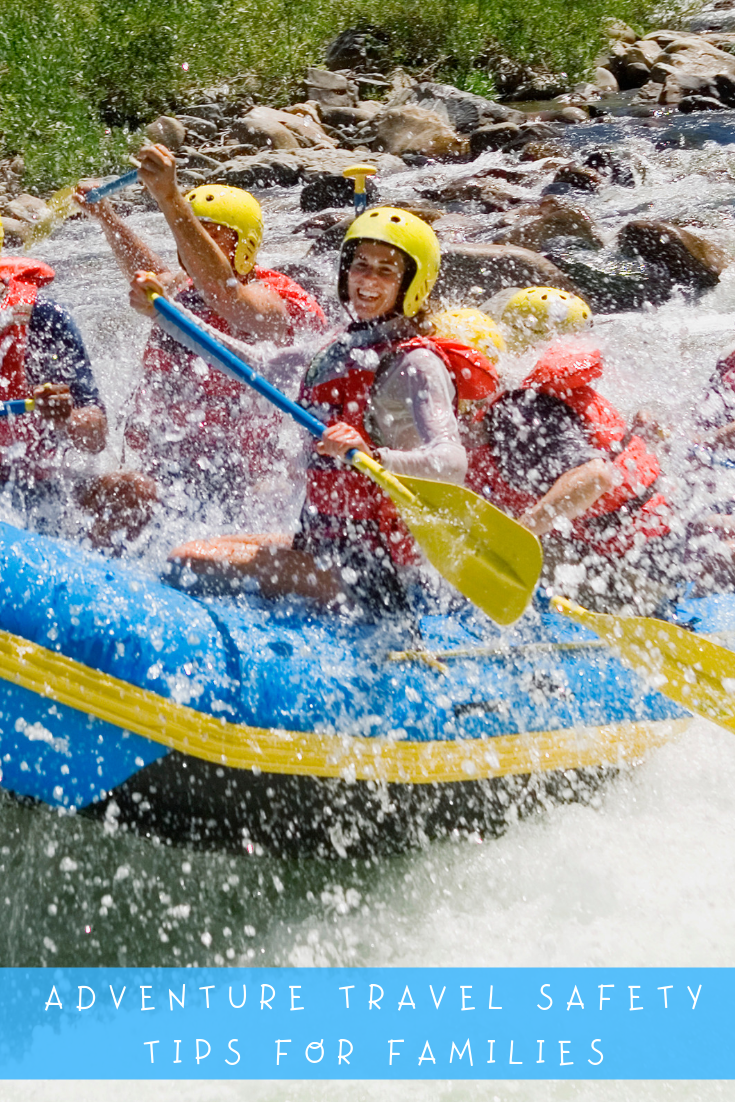 Choosing Safe Adventure Travel Destinations
When booking an adventure trip abroad, it is easy for parents to assume they will enjoy the same service and safety standards that they are used to in their home country. This is a mistake that can have dire consequences. Parents need to carefully research the destination intended and the activities planned as well as the adventure travel companies and providers.
A good place to begin is to check the website for the U.S. Department of State. Their Consular Information Reports for each country are based on situations encountered by American tourists and include info on issues such as health risks, the state of medical care available, crime trends, tips on driving, and hazards of popular adventurous activities.
The Consular Info Report for Costa Rica, for example, says that their government regulates and monitors providers of adventure tourism (such as white water rafting, jungle canopy tours, and bungee jumping.)  However, the Costa Rican government's regulations are less strict than those in the United States. The Consular Info Report for Belize cautions that road accidents are common, that public boats often do not provide sufficient safety equipment, and that they now have stricter safety regulations for cave tubing trips.
As a general rule, countries diligent about protecting their tourist industries are most likely to have stringent safety regulations.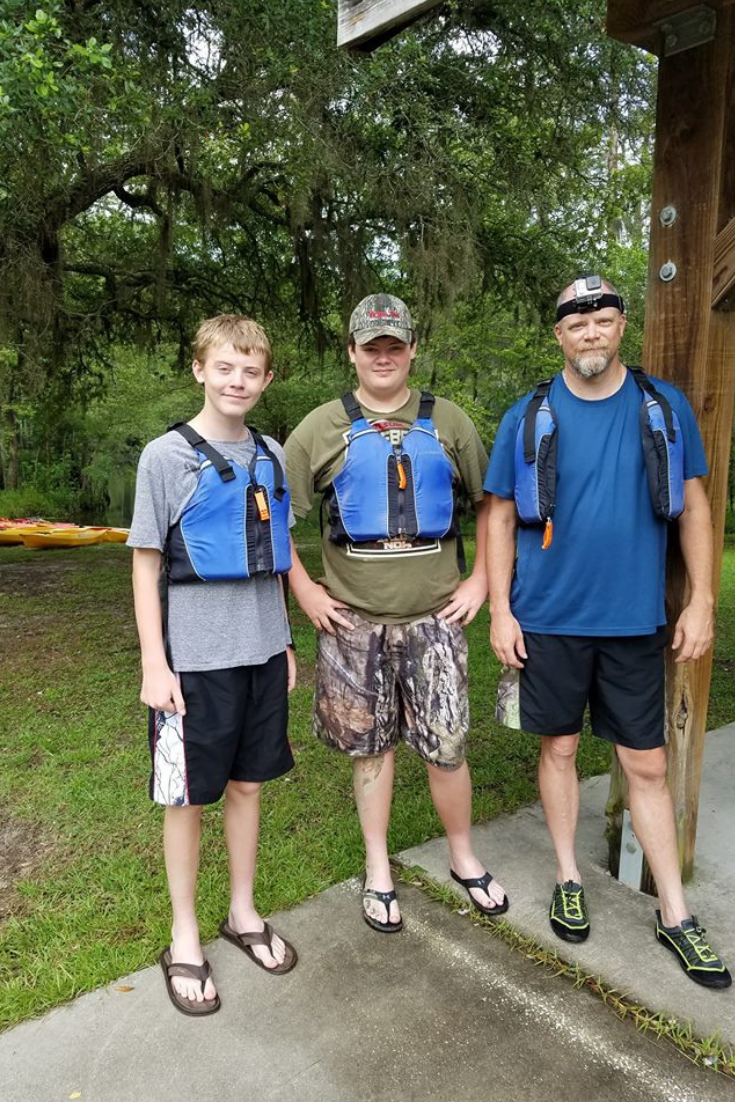 Selecting Safe Adventure Travel Companies and Tour Operators
It's important to investigate adventure travel companies and tour operators. Destination guide books (such as Lonely Planet, Frommer's, Rough Guides, Fodors, etc.) often make good recommendations. Parents can also check reviews of tour operators on sites such as Trip Advisor.
Before putting down a deposit for any company, ask prospective providers and operators the following questions:
How many years has the company been in business?
How experienced is the company in taking children on their trips? What is their suggested age minimum? (Unless the activity is rather mild or you have particularly adept children, assume that the phrase "adventure trips open to all ages" means ages 13 and up.)
Does the activity require prior experience? Are beginners welcome?
What is the company's safety record? What is the worst accident they have had?
Which safety equipment does the company provide? Do they have equipment in children's sizes?
Do they provide food and potable water? (This is a crucial question as dehydration is a common risk in adventure travel.)
Can the company provide referrals from families who have taken their trips?
These questions can be asked answered easily by email, but of course a phone call can often reveal more.  How the company answers these questions will help you determine if it's the right one for you to work with.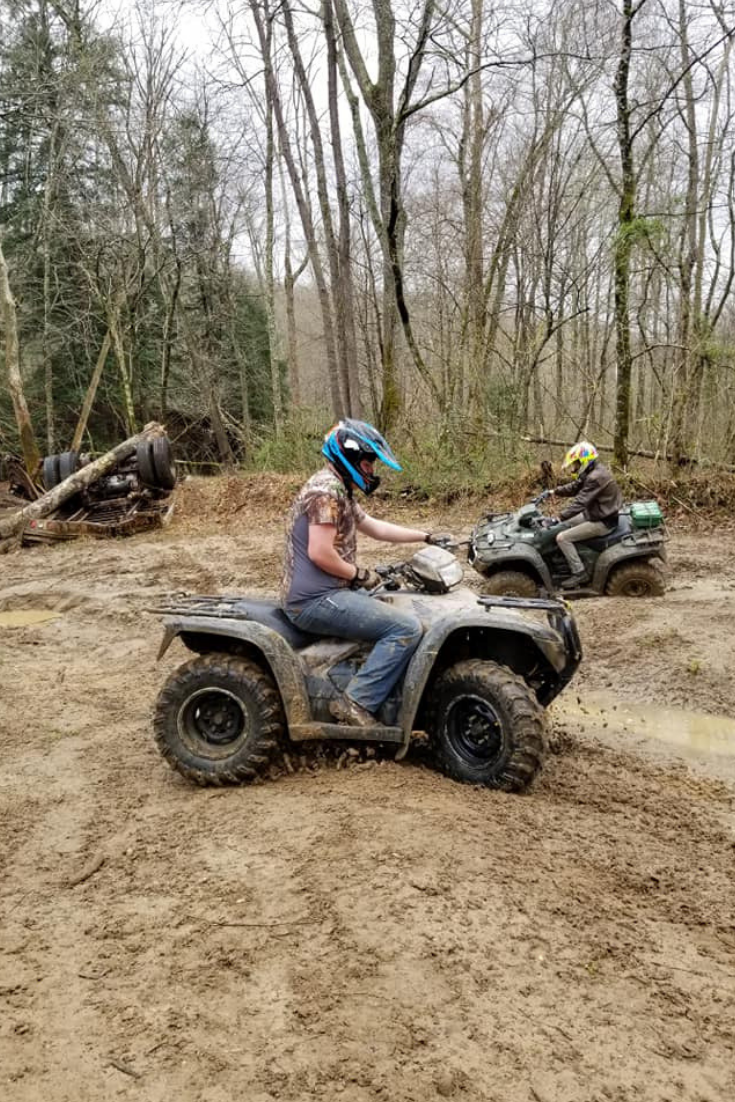 Safe Trip Preparations
Families should schedule a pre-trip medical visit at a clinic specializing in travel medicine six to eight weeks prior to the trip.  This leaves enough time to complete any necessary vaccinations. Parents should also consult their insurance companies about coverage abroad and get a list of approved doctors and hospitals at their intended destination. You may want to consider purchasing supplemental medical coverage for all family members and possibly evacuation coverage, depending on your intended destination and activities.
In addition to the list of doctors at home and abroad, pack a first aid kit.  Include sunscreen, insect repellent, and oral rehydration solutions (ORS), if applicable.  An excellent resource for info about health risks abroad is the website for the Centers for Disease Control and Prevention.
On the day the adventure begins, check the trip operator's credentials and/or licenses. Also inspect the equipment carefully (and, if possible, observe the operator in action). If anything seems amiss, you should cancel, even at the risk of losing money.
Knowing the possible risks, taking precautions, and using common sense are crucial to keeping everyone safe during your adventurous outdoor activities.