Thanks to my partnership with Paramount Pictures, I have the scoop on the new SONIC THE HEDGEHOG film speeding into theaters this November… read on!
If your children (or you) play video games, you're likely a fan of Sonic The Hedgehog. It's hard not to love this adorable, ridiculously-fast bundle of blue fur.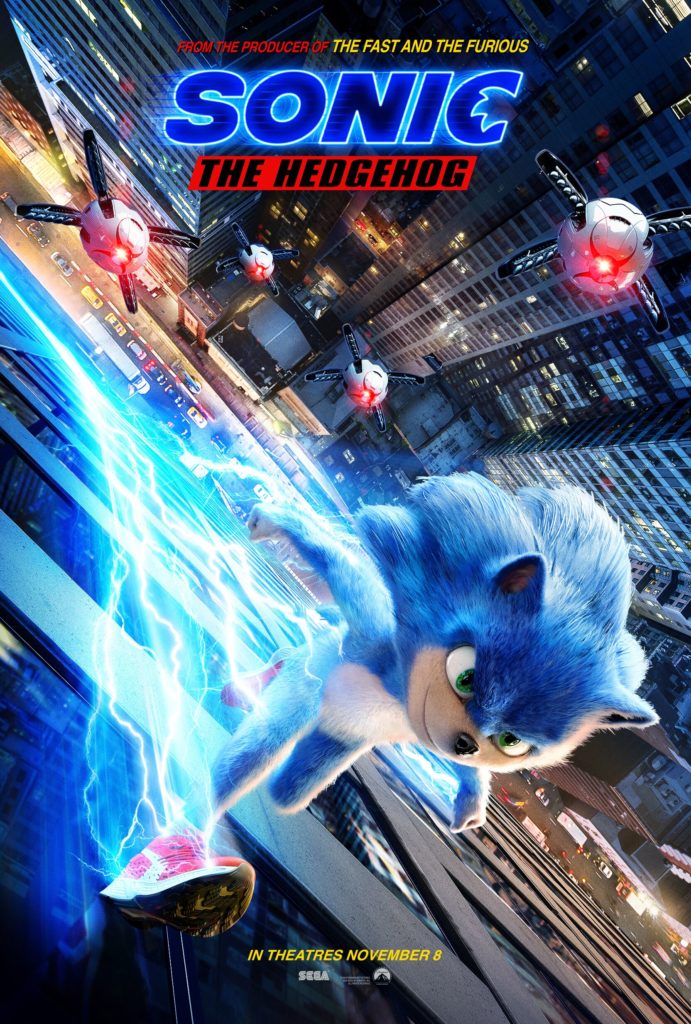 SONIC THE HEDGEHOG is a live-action adventure comedy based on the global blockbuster videogame franchise from Sega.  The movie centers on the infamously brash bright blue hedgehog.
The film follows the (mis)adventures of Sonic as he navigates the complexities of life on Earth with his newfound – human – best friend Tom Wachowski (James Marsden). Sonic and Tom join forces to try and stop the villainous Dr. Robotnik (Jim Carrey) from capturing Sonic and using his immense powers for world domination.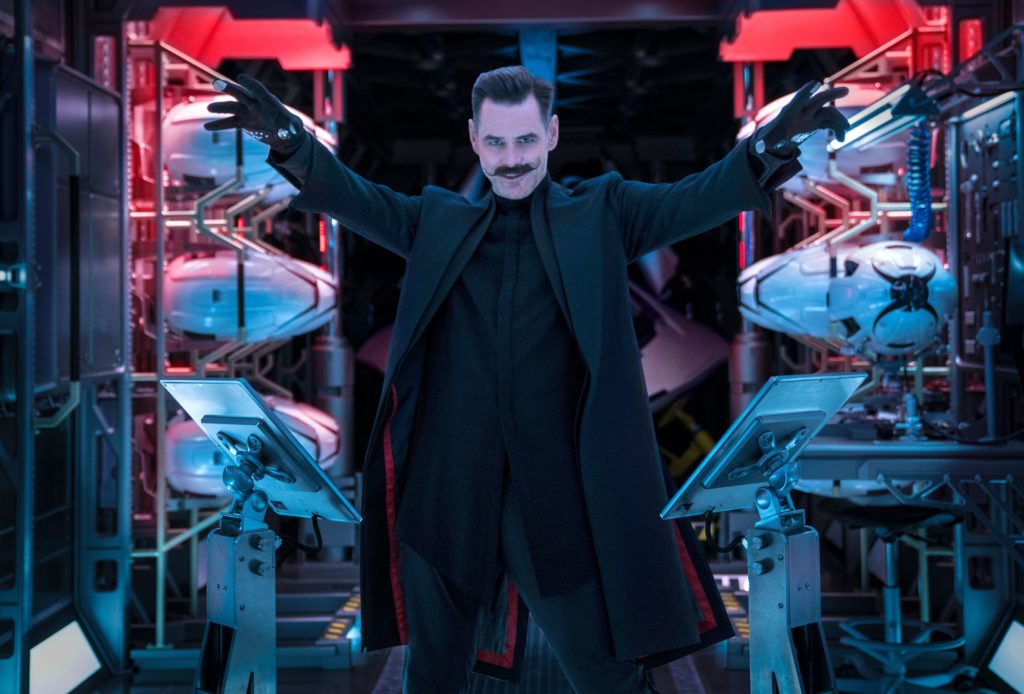 It's great to see one of my favorite comedic actors, Jim Carrey, back on the big screen in this fun film.
After viewing the trailer, I can already see it's going to be a hoot to watch his villainous antics.  Take a look:
Whether you've ever played the video game or not, this movie will be a whirlwind of fun. With the mischief and sarcasm of Sonic front and center, I'm expecting a wild ride.  Fans will learn how Sonic came to Earth and just how he deals with being an outsider on our very strange and wonderful planet.
I'm excited to see how everything plays out when I take my sons to the theater in November.  It will definitely be a fun family movie night out, that's sure to keep us laughing through the action.
For more information on the film, be sure check out SONIC THE HEDGEHOG on Facebook ,Twitter and Instagram.