Cooking with fresh herbs is a treat, but when the herbs come from your own kitchen garden, it's an extra-special treat!
There are many herbs that are welcome in any kitchen garden but we've compiled a list of our top favorites for you to consider. The needs for most are similar – adequate lighting, drainage and water – but do be sure to check for any special requirements.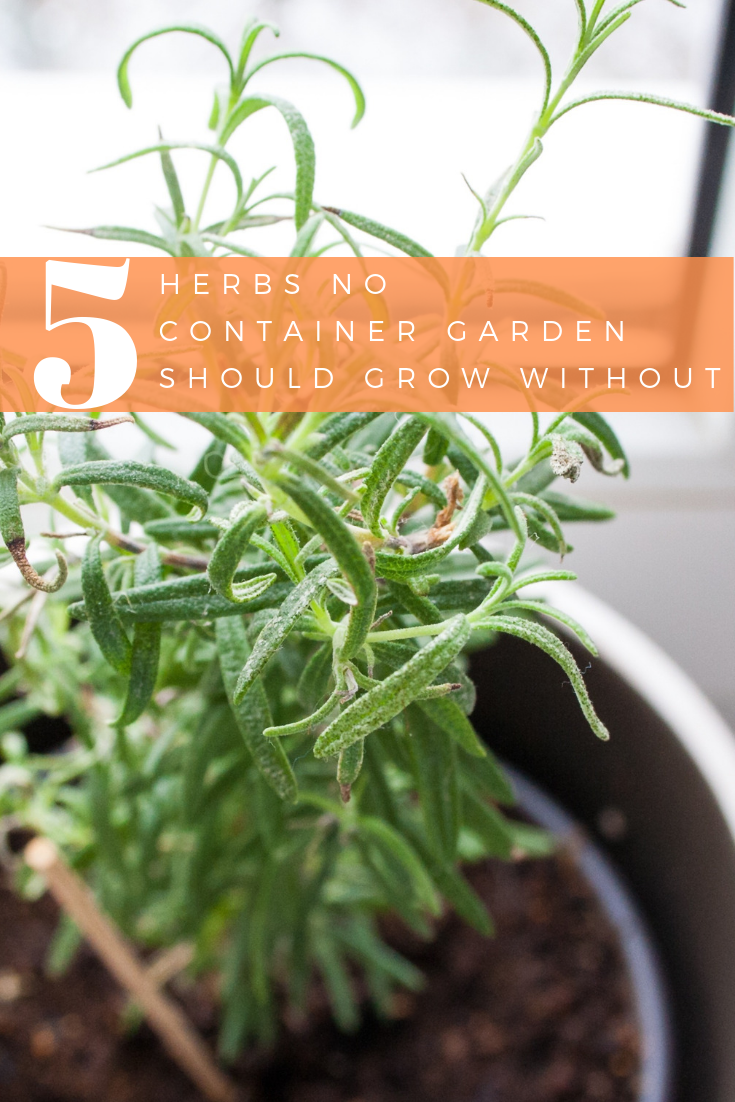 Chives
Chives can add elegance and flavor to any dish.  Best when fresh but they can be frozen for later use for salads or butters.
Chive flowers are bright purple and will draw welcome attention to dishes when used as a garnish, even in salads, chicken or vegetables. They are easy to grow whether in the ground or in a container. Plant in a pot and divide and re-pot every other year for best results.
In the ground, chives will multiply quickly, so they generally need to be divided every third year. At harvesting time cut the spears to the ground. If this is not done small grassy pieces will appear. It is time to cut the chives back to the ground when there are more yellow or brown pieces, than green.
English Thyme
A small herb which is very tasty is English thyme. It is a savory herb, which means that it is good in main courses. English thyme will draw butterflies and honey bees to its springtime blooms. It will do best when planted in full sun and it will reward you with great flavor. It also needs well drained, rich soil.
After blooming thyme will spread out. To prune, pull all the stems into a bunch and cut below the old blooms, usually about a third of the way into the plant. This will allow the plant's new growth to be full and lush. Use the leaves fresh anytime.
Spanish Tarragon
For years people would use French tarragon in their gardens, but it is a temperamental plant. Instead try growing Spanish tarragon. It is still wonderful with meat, vegetables , or even dessert. Spanish tarragon is actually a member of the marigold family and it has a nice licorice flavor.
Each year after planting, it will return larger than the year before. The flowers, which appear in the fall, may be used in cooking, but do not taste the same as the leaves. During the growing season preserve leaves for winter use by blending with olive oil and freezing.
Greek Oregano
A favorite in pasta, pizza dishes, marinades or egg dishes, Greek oregano has a full flavor when used fresh, however it does not hold up well when cooked for a long time. Harvest leaves right before use. Greek oregano needs six hours of sun a day. A little shade in the afternoon helps cut down on plant stress.
Mulching is another good way to help this along, as well as improving the soil. Insects and diseases will be a problem if the plant is put through any stress.
Rosemary
Another lovely perennial herb for your kitchen garden is rosemary. This is a lovely plant that can be used throughout the growing season, then made into a rosemary wreath in the winter to add an aromatic atmosphere to the kitchen.
As with most herbs, rosemary will do best when grown in full sun and if it has excellent drainage. After it blooms the rosemary, pruen around mid spring. Any later will remove the flowers for the next year.
Additional Herbs To Consider
Sage is another kitchen garden plant that is best fresh. However, it delivers a great taste after it has been dried. In the spring, sage will bloom for about three or four weeks. The downfall to this plant is after three or four years it will need to be replaced. The stems, at this time, become too woody to be used. Their lives can be extended if they are pruned back below the flowers when blooming is finished.
My all-time favorite herb to grow is Basil.  We use it constantly with Italian dishes, on pizza, in soups and even on our grilled burgers in the summertime. Not everyone loves this distinct herb but it's super easy to grow, harvest and enjoy year 'round in a container garden setting.
If you love tea or Mediterranean flavors, any Mint is a terrific herb to grow.  This plant grows prolifically and will produce for a long harvest season.  It also smells great, freshens breath and is delightful when added to grapefruit juice for a refreshing summer treat.
With these herbs in mind a fragrant perennial kitchen garden will add flavor to many dishes throughout the year.