They may not believe in the Easter Bunny anymore, but most teens still love to find a fun-filled basket on Easter morning. Putting together an Easter basket for your teen is easier than you think. Thanks to our partnership with Altec Lansing and Polaroid, we have some wonderful trendy Easter basket ideas to get you started!
Choose an Easter Basket Theme
Each teen is different and unique but you can quickly pull together a basket they'll love with a little creativity. First, think about what the teen enjoys and incorporate it into the gifts. Choose items that you know they will appreciate and enjoy.
For example, if your teen enjoys sports, then a sports theme Easter basket will be a hit. Consider putting a jersey from their favorite team as the centerpiece of your gift basket. Sports cards, caps and other sports paraphernalia are also great ideas.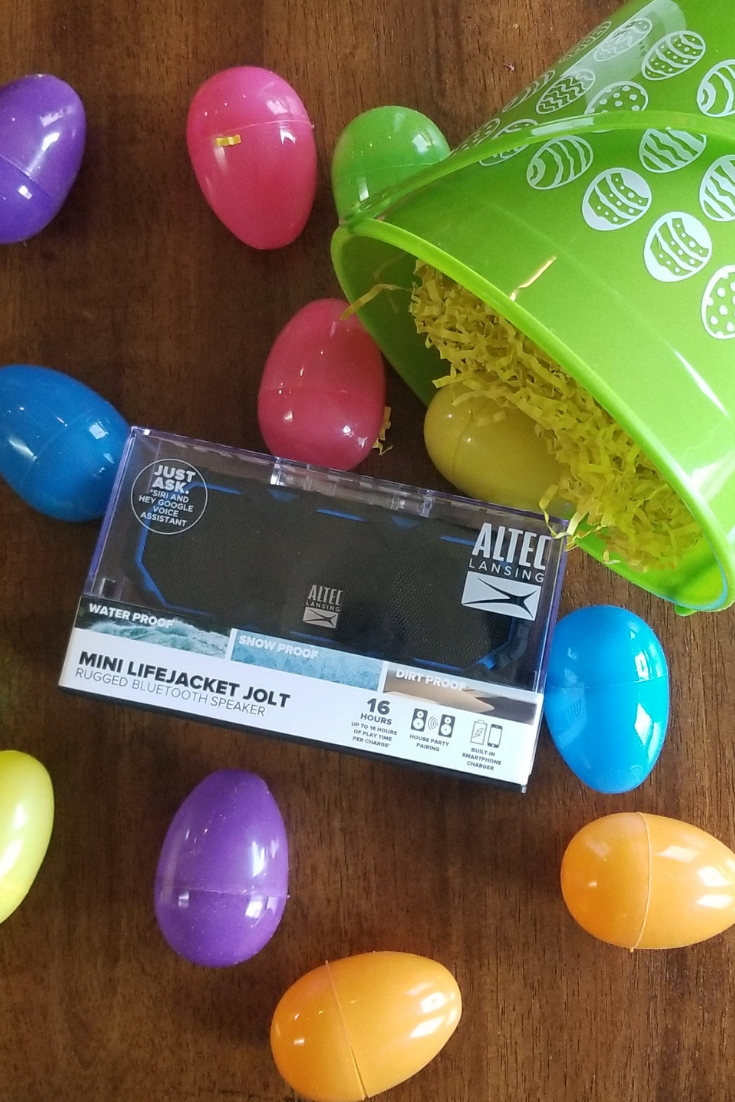 Focus on Tech
Most teens are highly tech-savvy and would appreciate having their favorite new device more than a basket of candy. If they are a music lover, a nice set of comfortable headphones or a quality speaker like the Altec Lansing Mini LifeJacket Jolt Speaker will be a huge hit.  The Altec Lansing Mini LifeJacket Jolt Speaker is also great for active teens as it's waterproof, snowproof and dirtproof with a 100 ft wireless range and 16 hours of battery life. (It's also a great addition to any adult Easter baskets you gift!)
Video game controllers, tablets, sound machines, and even remote control vehicles are good choices, too. Whatever your teen has been asking for or raving about, Easter is a fun time to surprise them.
With spring break, graduations, summer vacations and the last day of school on the horizon, your teen would love to find a Polaroid Mint Camera in their Easter basket, too. They can instantly snap and print a photo on 2×3″ ZINK paper that's also a sticker! Three modes, automatic flash and a selfie mirror make it super easy to capture their memories.  It's also a fantastic way for them to share moments during the holidays. Grandma will love having a photo keepsake to cherish on Easter day.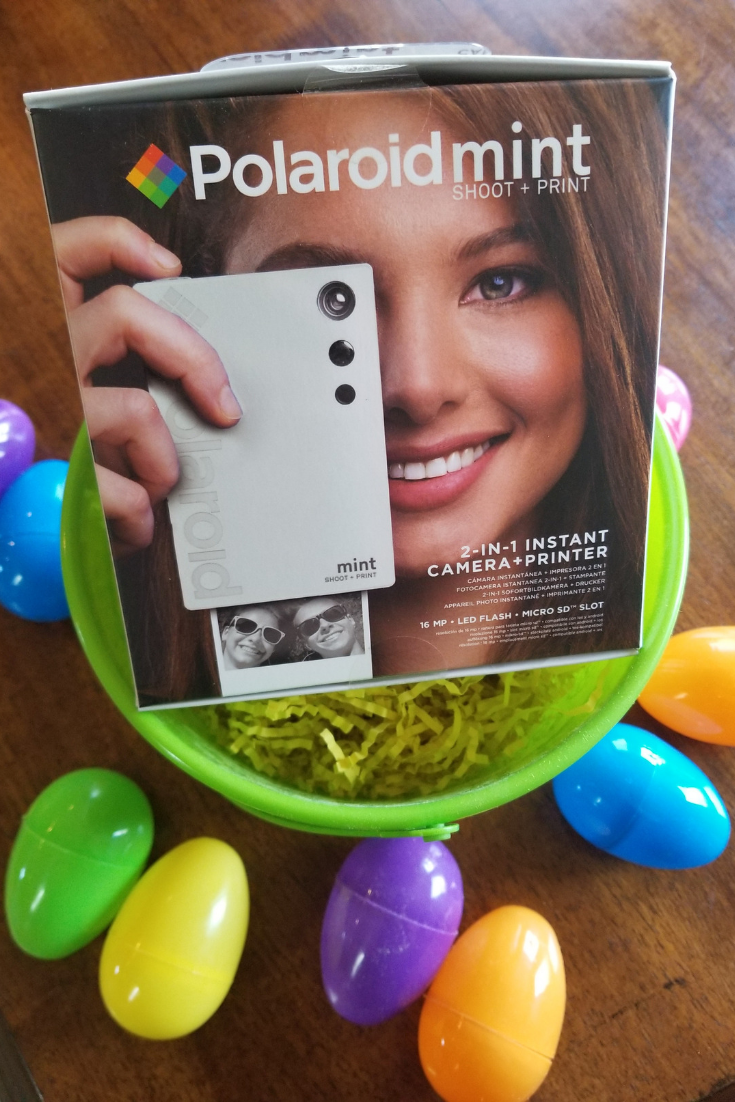 Use Creative Fillers
The obvious choice – candy and chocolate are generally a well-received Easter treat. Some think an Easter basket isn't complete without sweets. They also make great basket fillers. Whether it's chocolate Easter bunnies, jelly beans or marshmallow chicks, your teen likely has a favorite Easter candy you can use.
Often people fill plastic eggs with jelly beans, or other small candies. For teens, it would be a fun surprise to add unexpected surprises in the eggs like money, gift cards, scented erasers or tokens for their favorite arcade. Plastic eggs are also a great place to hide other small goodies such as bracelets, earrings and earbuds.
You can also add items that are needed in everyday life like bath bombs, seasonal soaps, their perfume or cologne and hair accessories. Dollar stores are great locations for finding other fun small fillers like bouncy balls, books, crafts and colorful school supplies.
Think Outside the Easter Basket
Purchasing a set of movie passes can quickly put a smile on your teen's face. Add items like movie soundtracks, DVD's and even a game based on their favorite film to complete the basket.
Think about other non-traditional Easter basket ideas like car accessories for your older teens or rope wheel lights for your biking enthusiast. Another awesome idea is to buy a new backpack or a purse and use it as your Easter basket for your teen. Tuck a few treats inside to complete the gift.
Your teen will truly appreciate your creativity and that you designed an Easter basket that was more age-appropriate for them and their interests.  Whatever route you choose, we wish you a lovely and joy-filled Easter holiday!