Conservation and animal rescue are causes I try to champion daily.  This is why I'm more-than-happy to partner with Good Deed Entertainment to help spread the word on a beautiful new film in theaters April 5, STORM BOY.
STORM BOY is a retelling of an Australian novella by the same name from author Colin Thiele.  It's the tale of a young boy and his exceptional friendship with an orphaned pelican he finds on South Australia's Coorong National Park.  This enchanting, heart-warming tale truly resonated with me not only for the environmental issues explored but for the lovely sentiments it shares and messages of hope.
As a farmer, my relationship with the earth is one of renewal.  I believe what we take from the earth should be put back and that we should not needlessly take anything.  This extends to my thoughts on all of nature's creatures, too.  As stewards of the earth we should strive to protect our environment and the environment of all living things.
Part of our partnership with the film STORM BOY included the chance to help rescue a Pelican through adoption with the World Animal Foundation.  This act will help ensure our newly adopted friend will be able to live a safe, healthy life in it's natural habitat.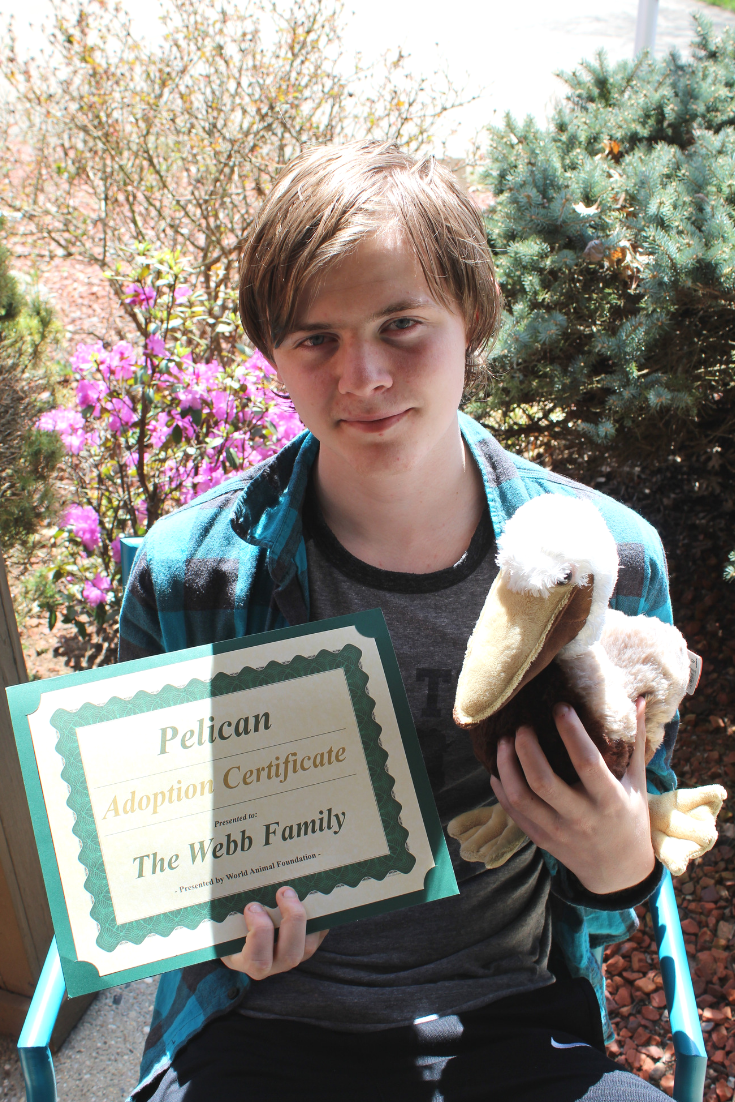 The threat to animals is a very complex problem.  Preservation and protection begins with each one of us.  Individually and together and we can make a huge difference!  STORM BOY is a poignant and loving tale that reminds us of what can be accomplished when we live in harmony with nature and the role each of us has to play in protecting our planet.
Producer Matthew Street says, "It's about finding a balance, a balance between human society and not over-exploiting nature and natural resources.  That's what was explored, I think, in Thiele's work, and hopefully we've done that justice in our story telling."
I whole-heartedly agree and think the producers, actors and all the talent in this beautiful film did an amazing job at spinning a tale that will be a beloved one for many generations to come.  If you get the chance to see this film.  Do!
Find your nearest theater and purchase tickets here: Storm Boy – Tickets & Theater Locations
If you want to take things a step further and directly help the World Animal Foundation with their amazing rescue work.  Do!  You'll find more information on adopting animals and other program opportunities here: World Animal Foundation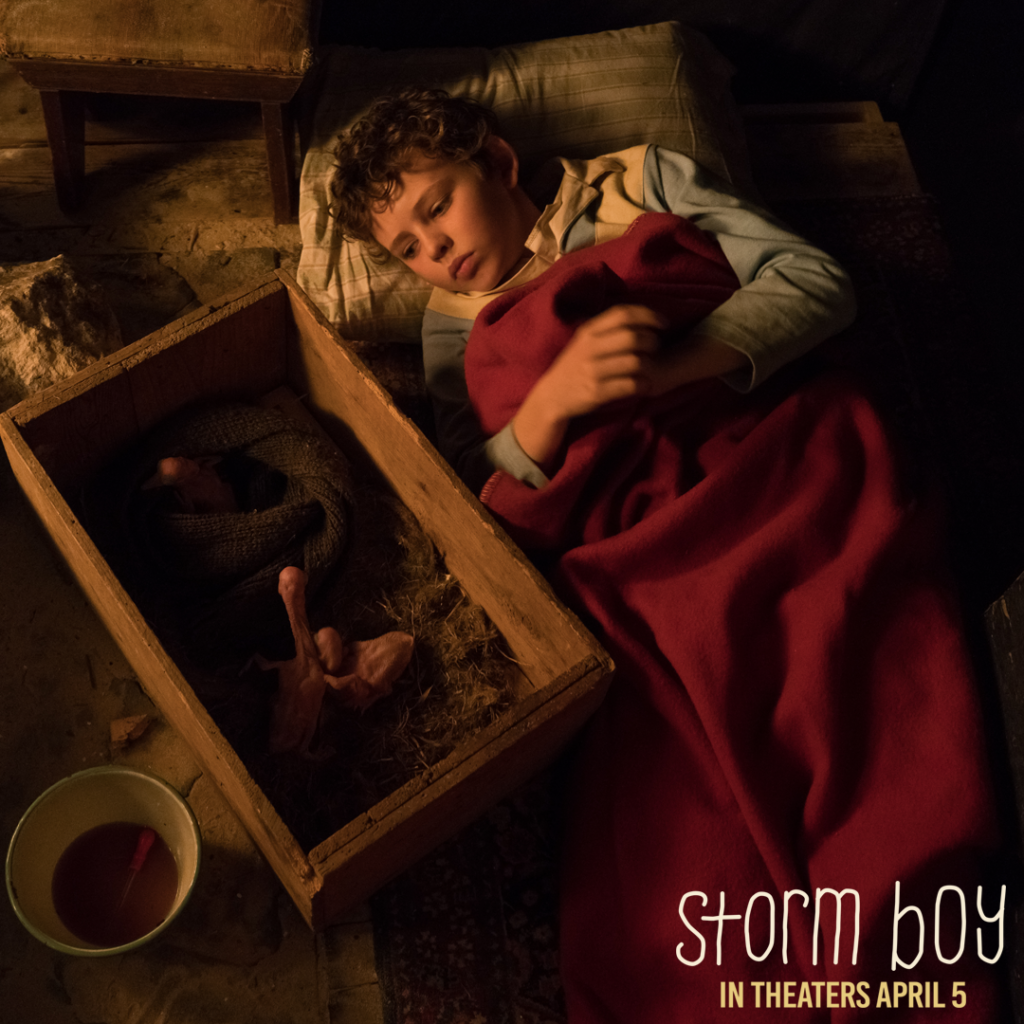 STORM BOY Activities and Coloring Sheets
While you prepare to see the film this weekend, we have some terrific STORM BOY Activity Sheets, Coloring Sheets and an incredible Education Packet for you to download.  These are fantastic resources for classroom and home use.
After you download, for the chance to be featured on "Fan Art Friday" on STORM BOY film social media channels, color and post your favorite picture to Facebook and/or Instagram and be sure to tag #StormBoy and @StormBoyMovie.  It's a great way for your child to show off their artwork and to help inspire others to see this important film!
About STORM BOY
Michael 'Storm Boy' Kingley (Geoffrey Rush) has grown up to be a successful retired businessman and grandfather. When Kingley starts to see images from his past that he can't explain, he is forced to remember his long-forgotten childhood, growing up on an isolated coastline with his father (Jai Courtney). He recounts to his granddaughter the story of how, as a boy (Finn Little), he rescued and raised an extraordinary orphaned pelican, Mr.Percival. Their remarkable adventures and very special bond has a profound effect on all their lives. Based on the beloved book, Storm Boy is a timeless story of an unusual and unconditional friendship.