Before a set takes shape for a stop-motion animation film, artists work on conceptual illustrations for nearly a year before the actual build.  I learned this from Production Designer, Nelson Lowry during during my visit to LAIKA Studios for a behind-the-scenes tour of the MISSING LINK (in theaters April 12).  Travel and accommodations for this trip were provided by United Artists Releasing, but thoughts, opinions and amazement are all mine… read on!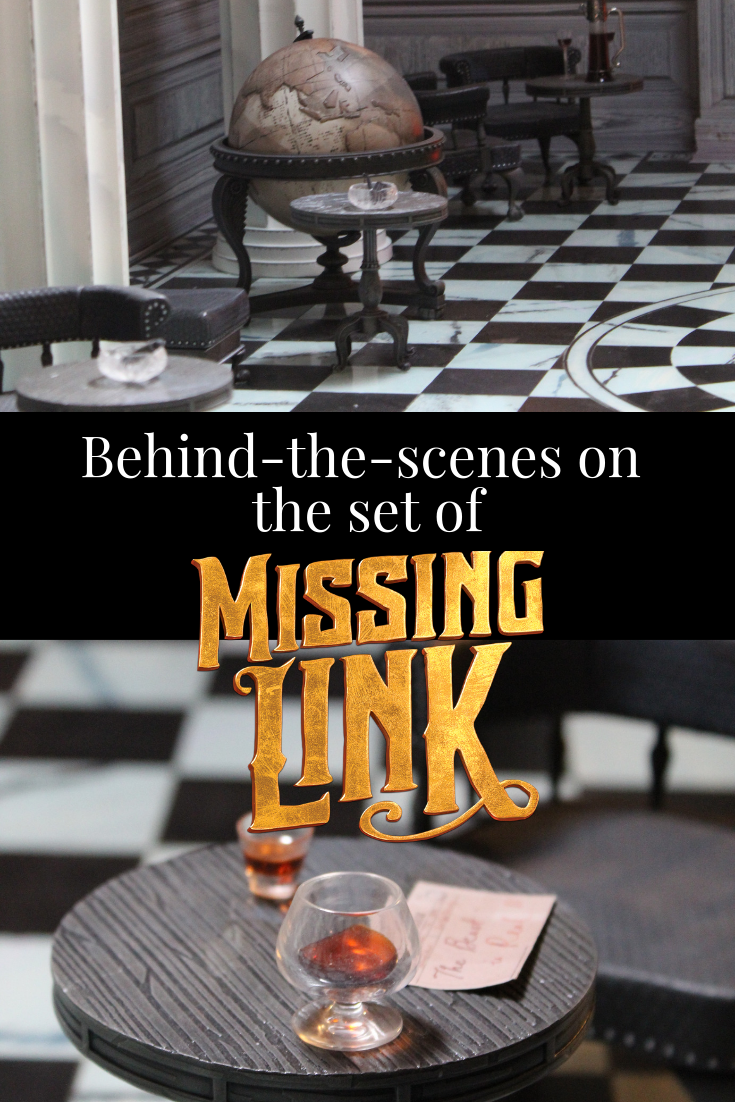 Walking into a stage set for MISSING LINK is like stepping into a magical playground full of adult-size doll houses.  Mesmerized by the charismatic colors, each incredibly intricate detail .  My heart was filled with joy, my mind with child-like wonder.  I sure skipped my way down that rabbit hole or should I say, into Mr. Link's habitat.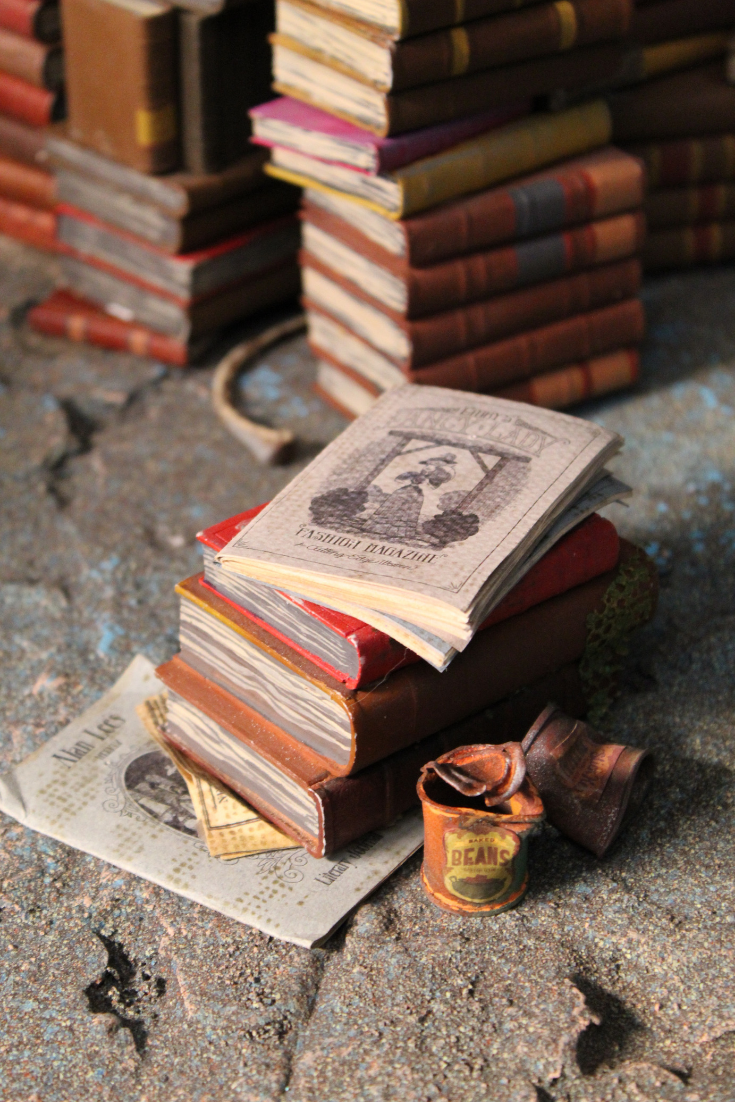 "Each set has its individual sort of limited color palette because the film is overall very colorful," says Lowry. "We didn't want to just make it like a clown's pants explosion of color.  We wanted it to very thoughtful and support the story."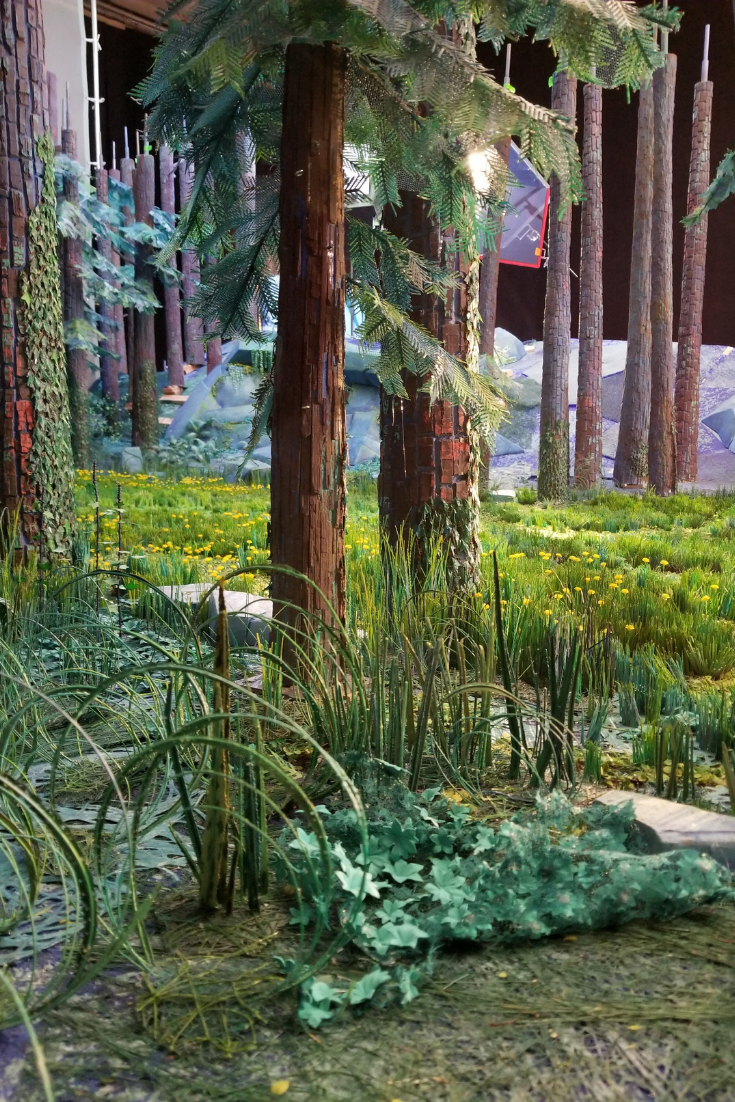 As we visited the first set stage for the forest clearing where the two main characters Mr. Link and Sir Lionel first meet, beautiful greens, blues and violets greeted us. It's a soothing combination, giving the forest a comfortable feel.  I found myself drawn it and very much wanting to spend a day frolicking with Mr. Link and friends!
This is one of the larger sets in MISSING LINK.  With the set's larger size, it can accommodate several crews at once.  This way they can be shooting simultaneously in the woods, working on various scenes. Lowry says the biggest challenge for all departments working on the film is the number of characters, locations and shots.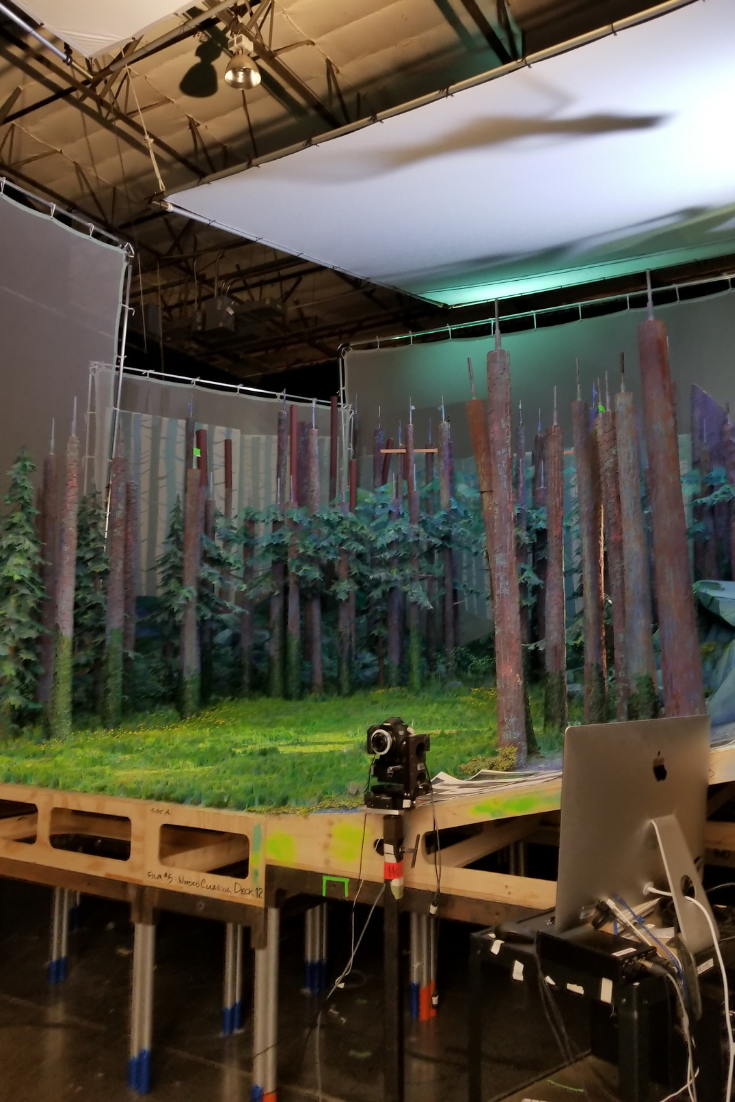 Underneath the stage are series of around 60 tables that can be removed to allow animators access when filming. The tables are first photographed, then removed so that the animator can move freely and they may find themselves working in that same spot for up to 5 months.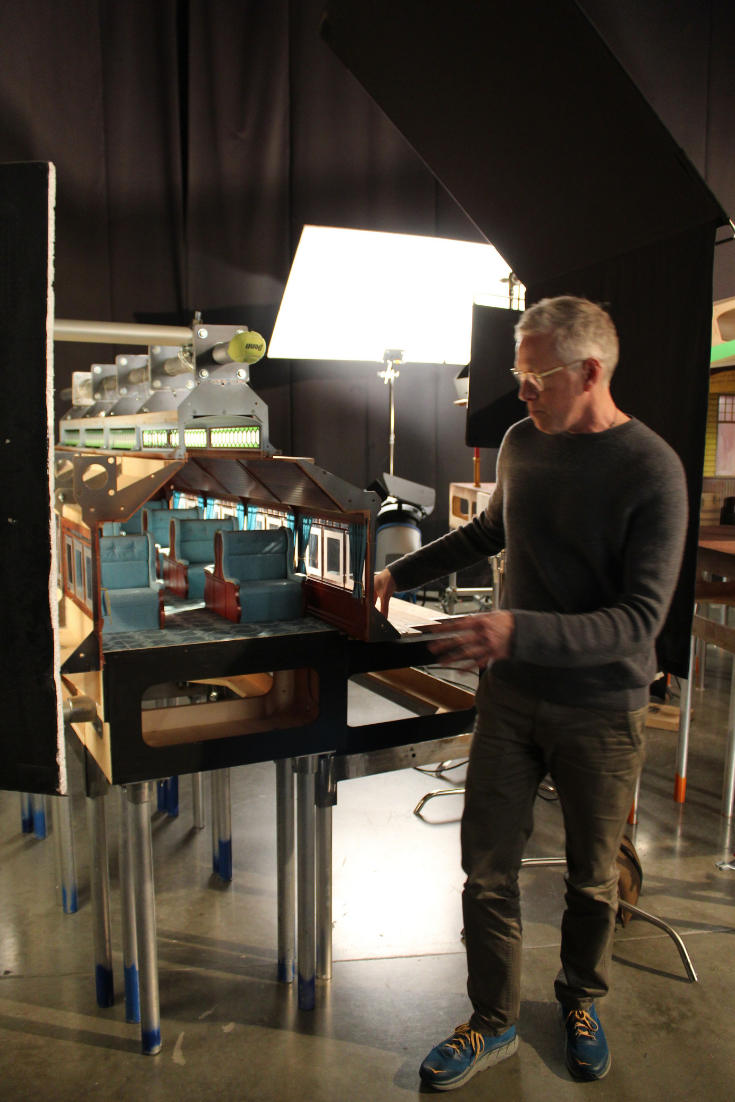 While the forest clearing is quite grand in scale and design, other sets are not as detailed.  One of the towns featured in the film is just a miniature replication the reveals itself to be made of cardboard and paint upon close inspection.  As the town is shot from a distance, it doesn't need to be as clearly defined.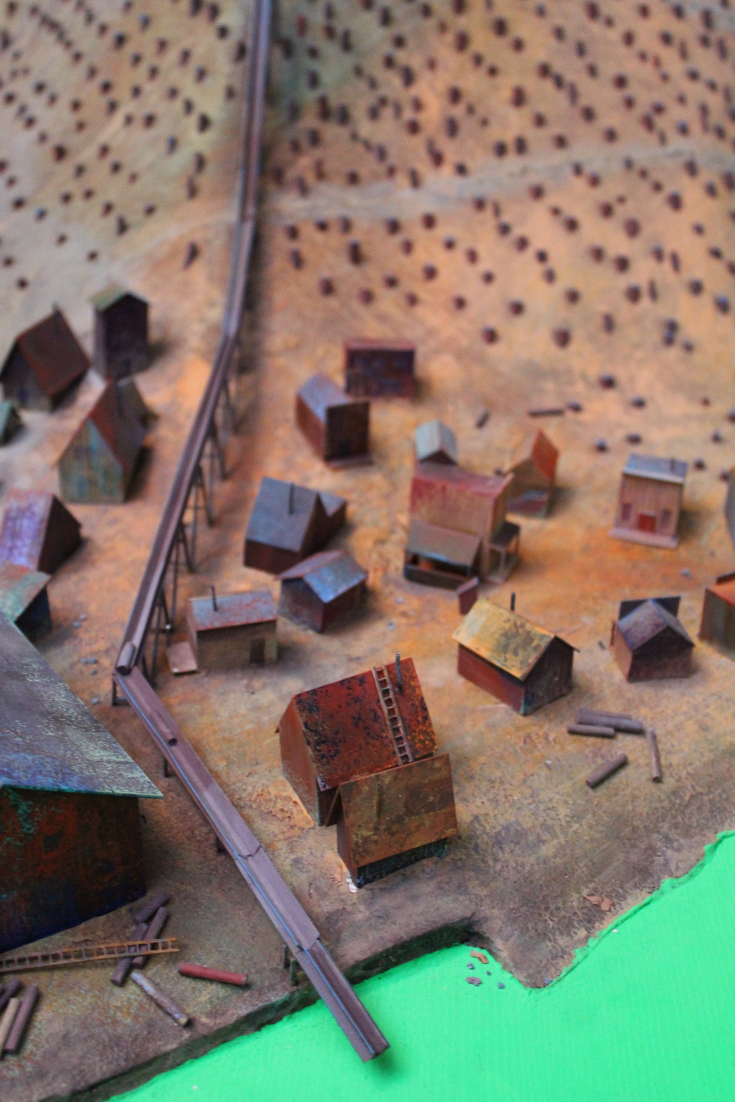 One of the least colorful sets in the film is the old explorer's club in London.  In MISSING LINK, Sir Lionel want to join the club but is up against "monochromatic black-and-white thinkers."  The stark color palette of the set, the black and white tile on the flooring, is all reflective of this narrow-minded thinking.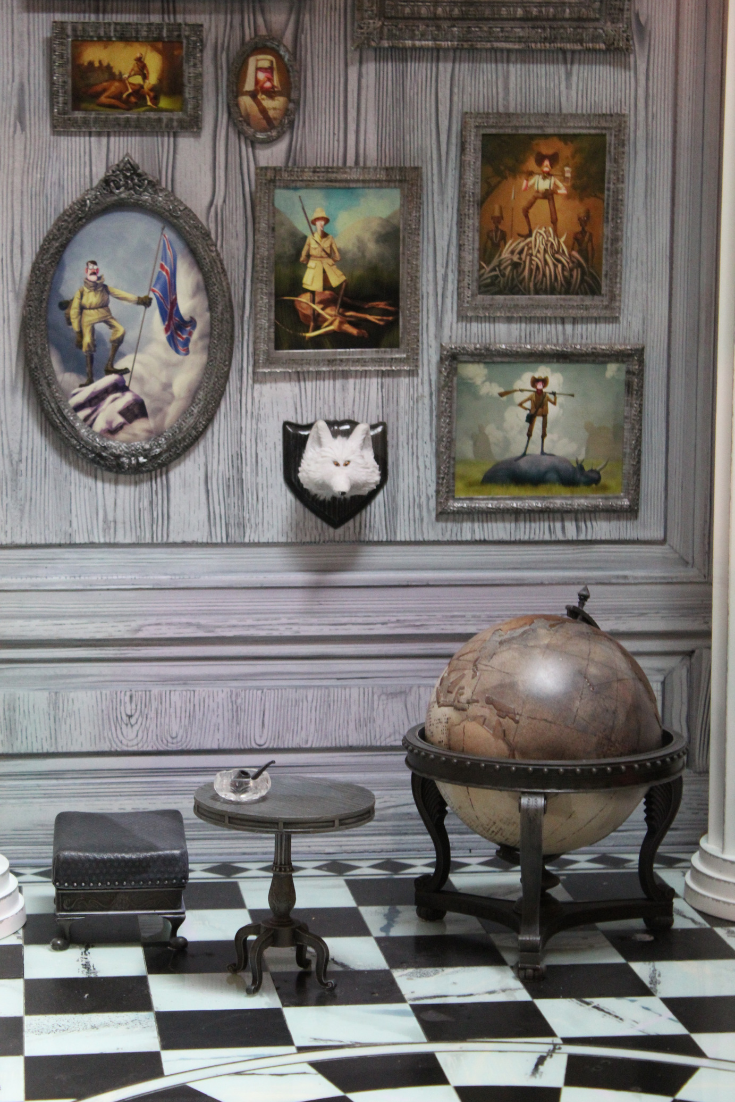 Materials are unique to each set and not everything is as it seems.  Patterns are often repeated in textiles throughout the film to help with continuity.  Building materials are often made of unusual mediums, such as bricks may actually be painted and textured pieces of Styrofoam.  Some pieces are treated with numerous techniques to achieve their desire look.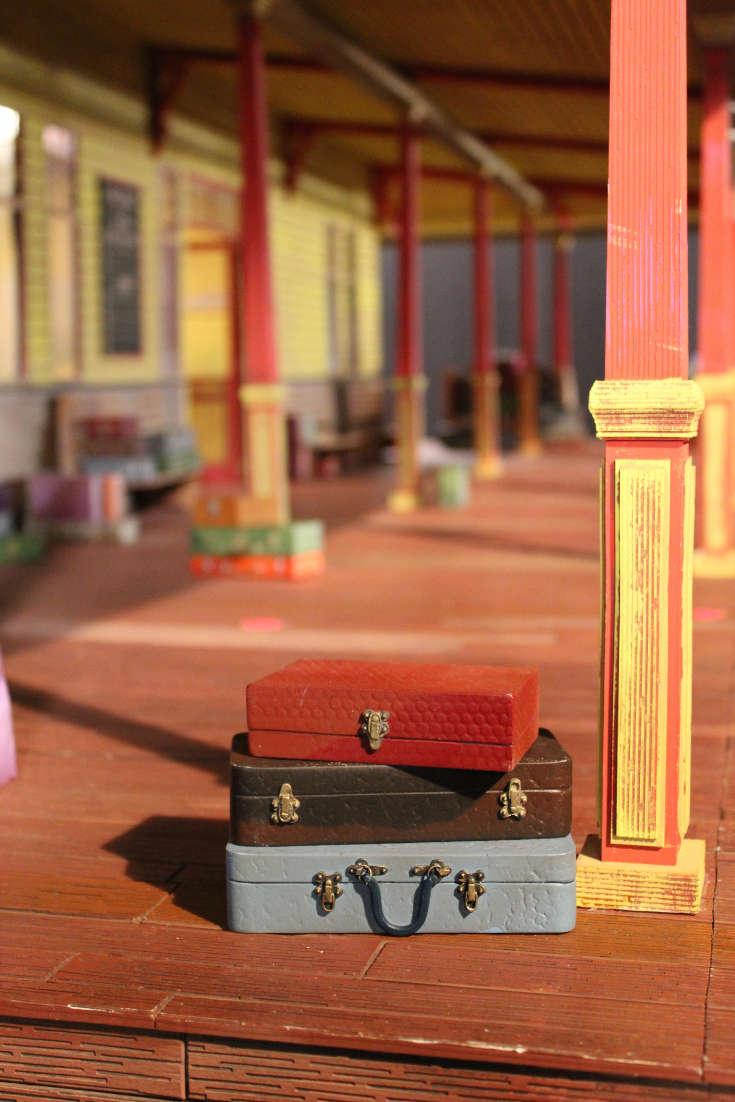 If a material doesn't behave as the designers would like it to, the special effects department helps clean it up as the film is compiled.  For example, if a distracting light is reflected off of a surface, the special effects team will touch up the scene to create a more seamless flow of action.
One of the (literally) coolest tricks we learned about the materials on set is the use of silicone-like material for ice.  This soft material bounces when it hits the floor, so if it is used to capture a shot with falling ice, the scene will cut right as the material lands before it bounces back up.   This same material is often what you will see when a film includes someone breaking through a glass window.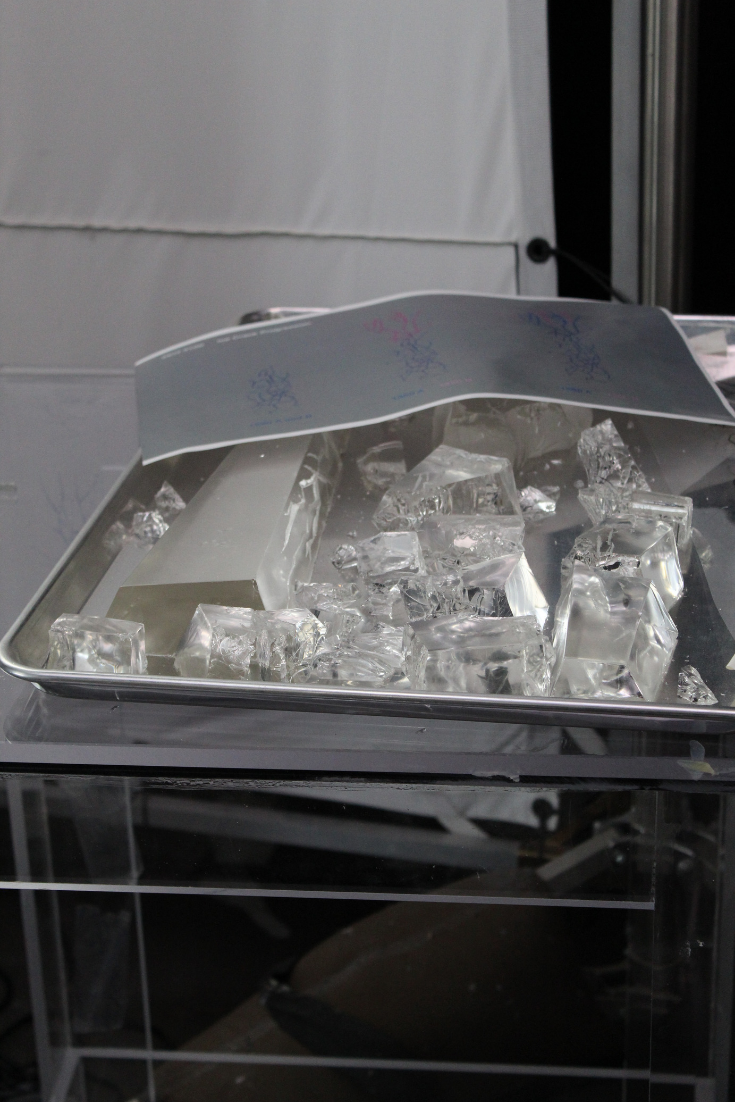 After visiting the sets of MISSING LINK, I certainly have a profound respect for all the talented artists who bring these amazing location to life.  I'm also super in love with miniatures and have an over-whelming urge to build a doll house complete with my own magical forest.  This may just be my new craft calling!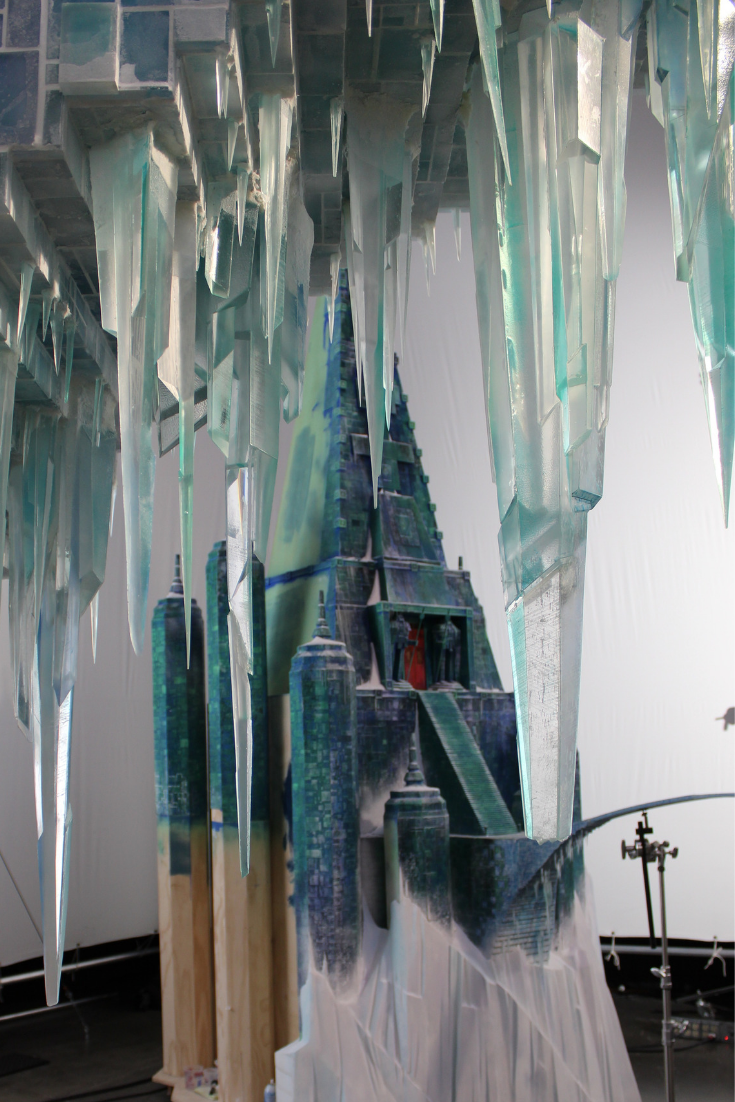 Want a sneak peek of the film? Check out the new trailer:
Want to know about what happens behind-the-scenes of MISSING LINK?  Be sure to check out our coverage on Costume Design for MISSING LINK, too!