How do you inspire your child's imagination?  Thanks to my partnership with WONDER PARK (in theaters March 15,) my imagination inspired me to create a fun roller coaster craft for kids.
This free-form art project is easy to construct and ideal for children of all ages.  Little ones may need help with cutting and pasting but all will enjoy unleashing their creativity to construct a fabulous roller coaster ride!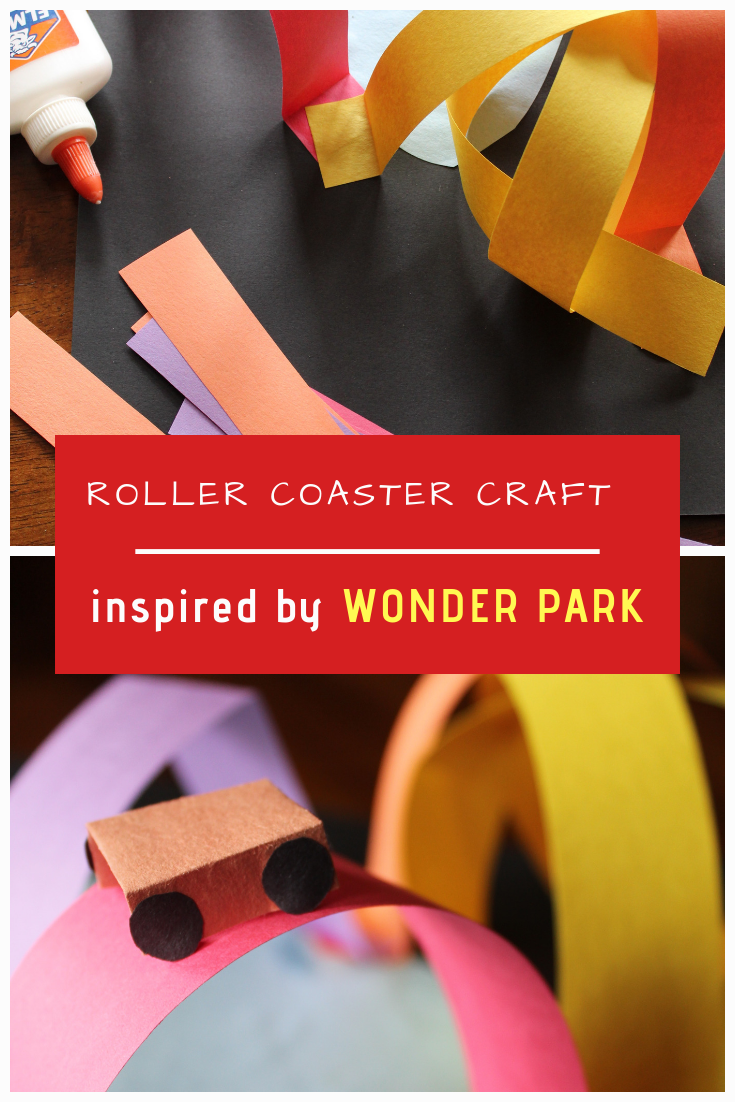 The ability of the mind to be creative is a wonderful attribute.  Though we currently measure intelligence in a more quantitative manner, we certainly shouldn't underestimate the power of imagination.  Our imaginations can fuel our success in all areas of life, allowing use to "think outside the box" and find creative solutions.
Constructing a free-form roller coaster craft encourages children to visualize the outcome as their roller coaster takes shapes.  It also encourages development of simple logic skills and shape recognition as they fashion the pieces of track together.  Your children won't realize they are learning but you'll know you are gifting them some very precious foundation skills.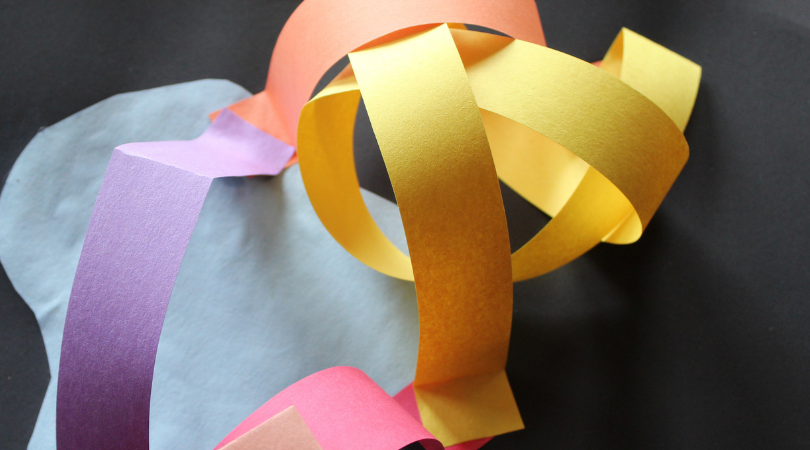 Roller Coaster Craft Materials Needed
8 1/2  x 11 sheets of construction paper (in various colors)
11 x 17 (or larger) sheet of heavy paper or cardboard
Glue or clear tape
Scissors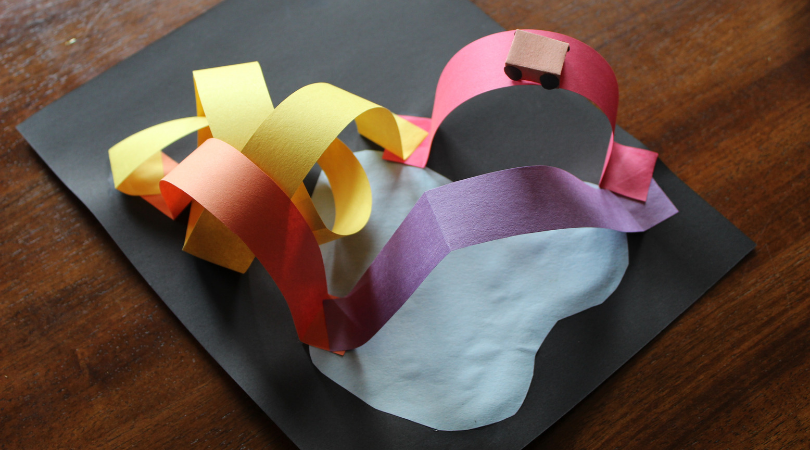 How to Design Your Roller Coaster Craft
Cut approximately eight one-inch vertical strips of construction paper from the color (or colors) of your choice.   End result is that you should have 1 x 11-inch strips of construction paper.
Decide if you want to have other features on or near your roller coaster at this time, such as a lake, bench or trees.  Cut these additional shapes out of construction paper.    As illustrated in the photos for this feature, you'll see we opted to have a lake feature for our roller coaster.
If you have a child who is more skilled with scissors, challenge them to make a small roller coaster car with wheels (as pictured below.)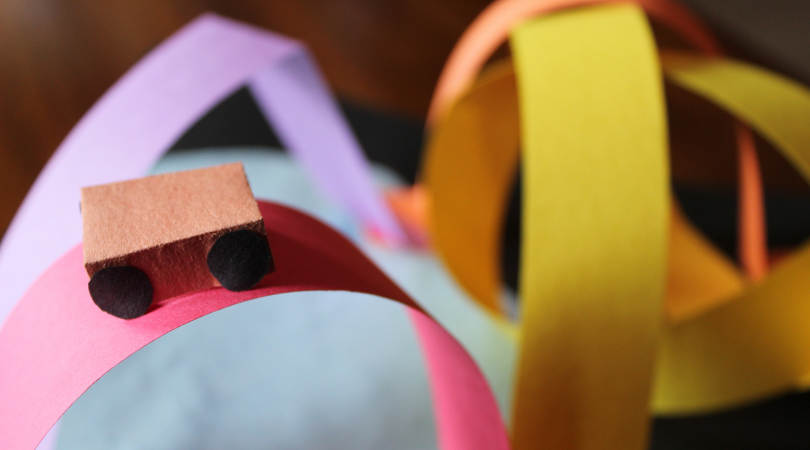 Once you have all the construction paper shapes cut out, begin to plan your roller coaster design on you base 11 x 17 sheet, adding loops and folds with the construction paper strips.  When your child thinks they have a good design in mind, begin gluing (or taping) the pieces in place to form the roller coaster.
When gluing (or taping) the roller coaster track in place, create a small fold at the ends of each strip to help secure it to your base.  To create longer pieces of track or multiple loops, glue or tape two strips of construction paper together.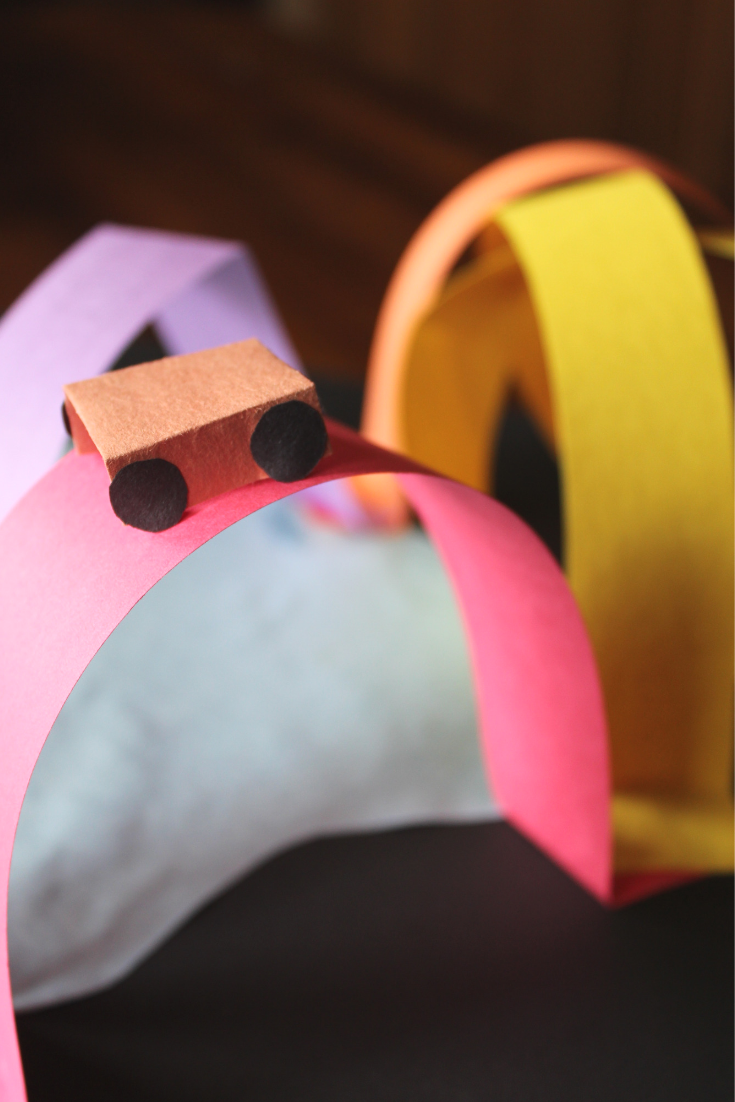 You can certainly encourage your children with tips or even have them look at a few roller coaster photos to inspire the creation.  Wherever your child's imagination takes them, they are sure create a lovely roller coaster design!
Love this craft?  Be sure to check out our quick and easy Fireworks Craft, too, and learn more about WONDER PARK in our main feature HERE.