March 17 is traditionally set aside as a day to celebrate the life, and after-life, of Saint Patrick.  There are many Irish traditions that relate directly back to the life of Saint Patrick that we still use each St. Patrick's Day today.
Saint Patrick was captured as a teenager and forced to be a slave. As he watched his master's sheep, he would spend time praying. One day he was able to escape back to his homeland of Scotland. After several years of training, he went back to the pagan-filled land of Ireland as a missionary. His actions are recognized as having significant influence in changing Ireland into a predominantly Christian culture.
Because of his remarkable life, many people have attached symbols and traditions with this day. In Ireland, until the 20th century, all the pubs in Ireland would close of feast days. On these days the only festivities were those related to the church. Saint Patrick's Day fell during Lent, which was a time of fasting. Due to this day being a feast day, this practice was lifted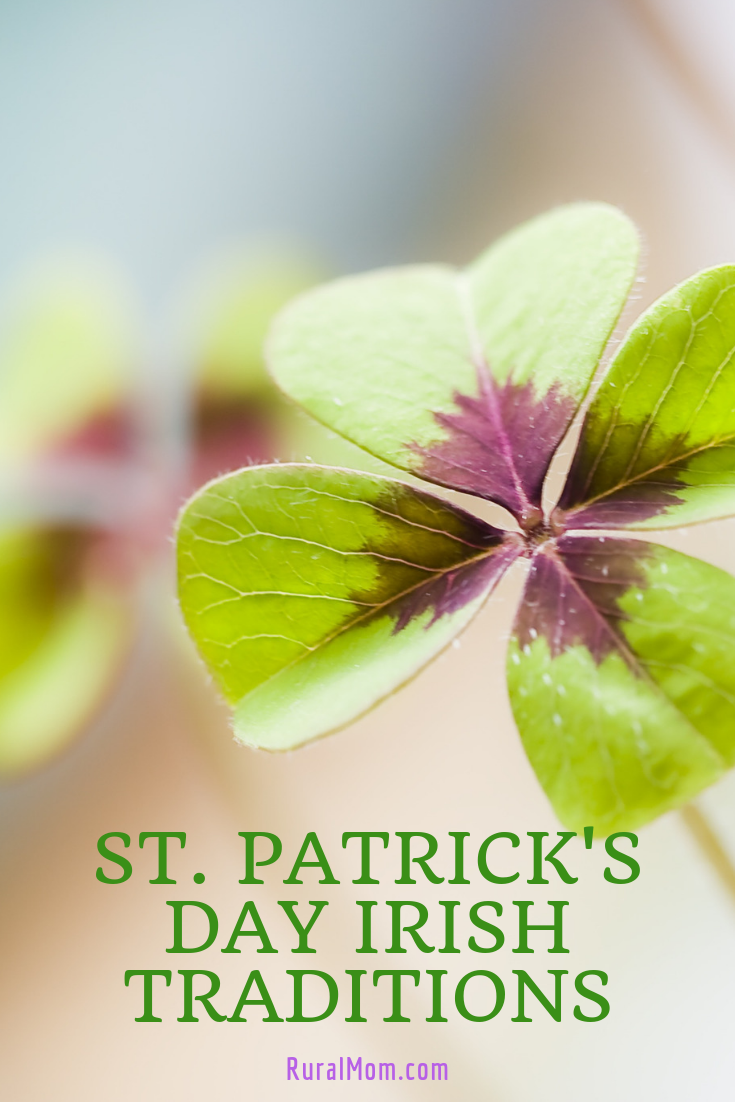 Wearing of shamrocks
In some areas of the world, this is a day for the wearing of the green. This was seen as a way to show Irish heritage. The shamrock has been called "seamroy" in the Celtic language. It was considered a sacred plant because it represented rebirth of spring.
In the 17th century, it became symbolic of the Irish heritage as the Irish would wear shamrocks to show their unhappiness in English rule and their pride in their heritage. People, today, also wear shamrocks as a tribute to St. Patrick teaching the holy trinity. Each person takes a few shamrocks and pin them on their outer coats.
Religious Significance
As Saint Patrick was a patron saint of Ireland, this day was a reflection day. This would mean that families would spend the day going to church and then rest at home the remainder of the day.
Today, many families also celebrate by attending St. Patrick's Day festivities, generally held after attending church.
Leprechauns
Even though the leprechaun did not have any direct connection to Saint Patrick, this group of little people pop-up on Saint Patrick's Day. Originally, it is believe, that the idea of these people came from the fairies which the Celts believed in. These people had the magical ability to do good or evil.
The story grew to where today it is believed that leprechauns are tricky ones that guard a pot of gold. Thanks to several movies that have been made about these little people, they grew in popularity and have become a symbol, not only of Ireland, but of Saint Patrick's Day also.
In some instances, it takes a little digging to see a connection between the man that people celebrate on this day and the traditions surrounding it, but each of these Irish traditions make the day a little more festive.  However you choose to celebrate, Rural Mom wishes you a blessed and joy-filled St. Patrick's Day!