Imagine rolling out of bed to the sounds of the ocean as the sun peeks over the horizon.  You grab your cup of freshly brewed coffee and step out onto your private balcony to watch as the sand and water warm below.  All while planning the perfect spot for your beach blanket later in the day.
Thanks to my partnership with the The Caravelle Resort while visiting North Myrtle Beach, I quickly learned this dream is an instant reality when you plan your vacation escape there.  The Caravelle Resort is one of Vacation Myrtle Beach's 14 properties in the North and South Myrtle Beach areas that offer stunning views and convenient beach access along with an array of ideal features for vacation-goers.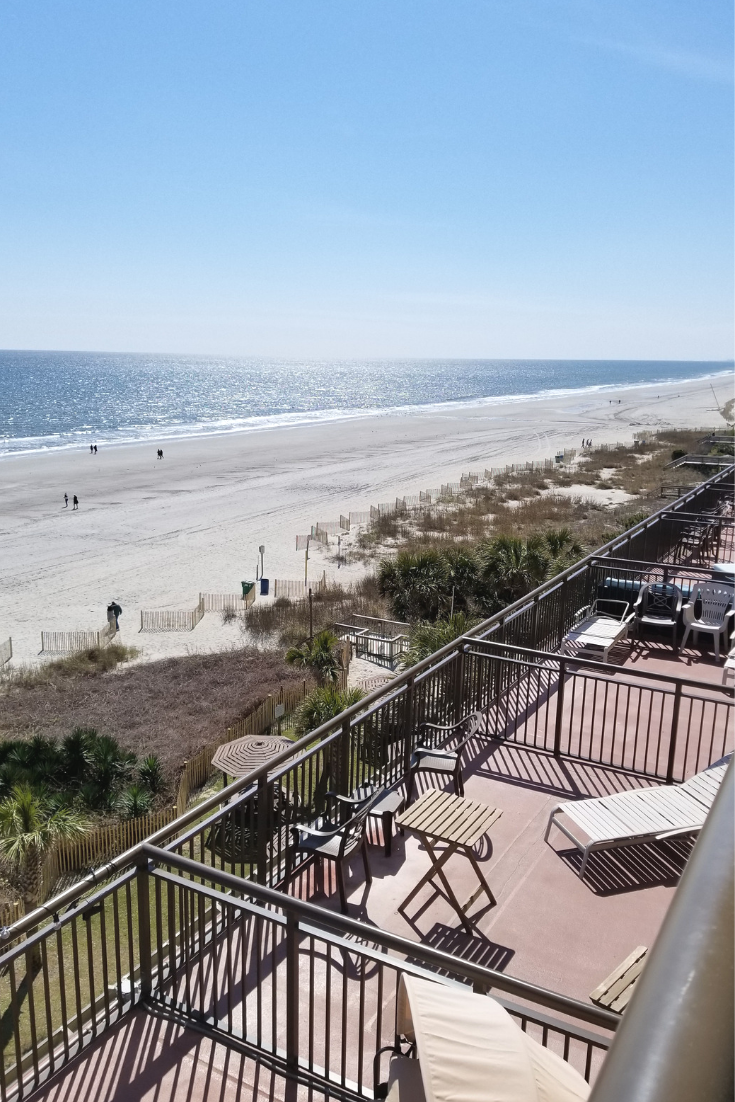 Even if you opt for a room that doesn't face the beach side of the hotel, you'll still have direct access to the beach and a private patio for guests in the main building, complete with lounge chairs for your use.  There's also an indoor pool and hot tub which is great for rainy days or a quiet retreat.
In addition to a gorgeous beachfront views, The Caravelle Resort is budget-friendly with a wealth of amenities including indoor and outdoor pools, a water-park, a lazy river, fitness center, game room and even a Caravelle Kid's club with daily activities.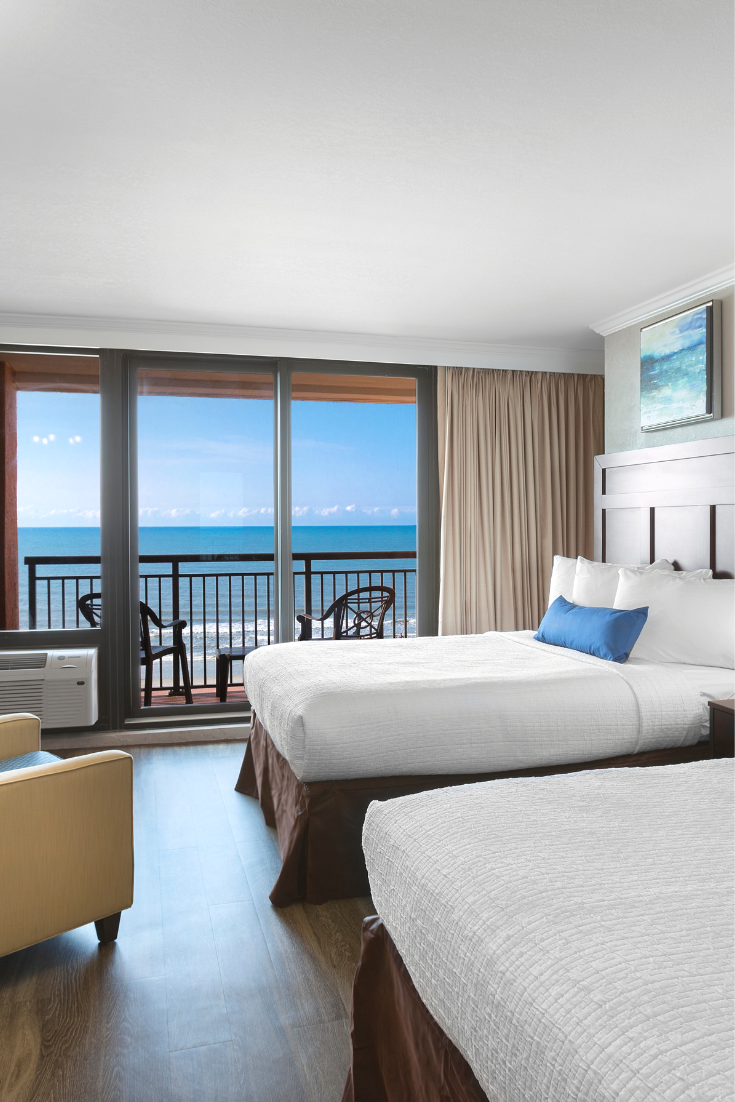 North Myrtle Beach is known is a bit more a retreat-like than busier southern beaches in Myrtle Beach.  You'll still find plenty to do and you're within close driving distance of all the attractions.
At The Caravelle Resort, though, you could opt to spend your entire vacation on site and just enjoy the beach life.  There are three dining options on the property and everything else you need, including a laundry room for guests.  If you rent one of the rooms with a kitchenette, you can even make your own meals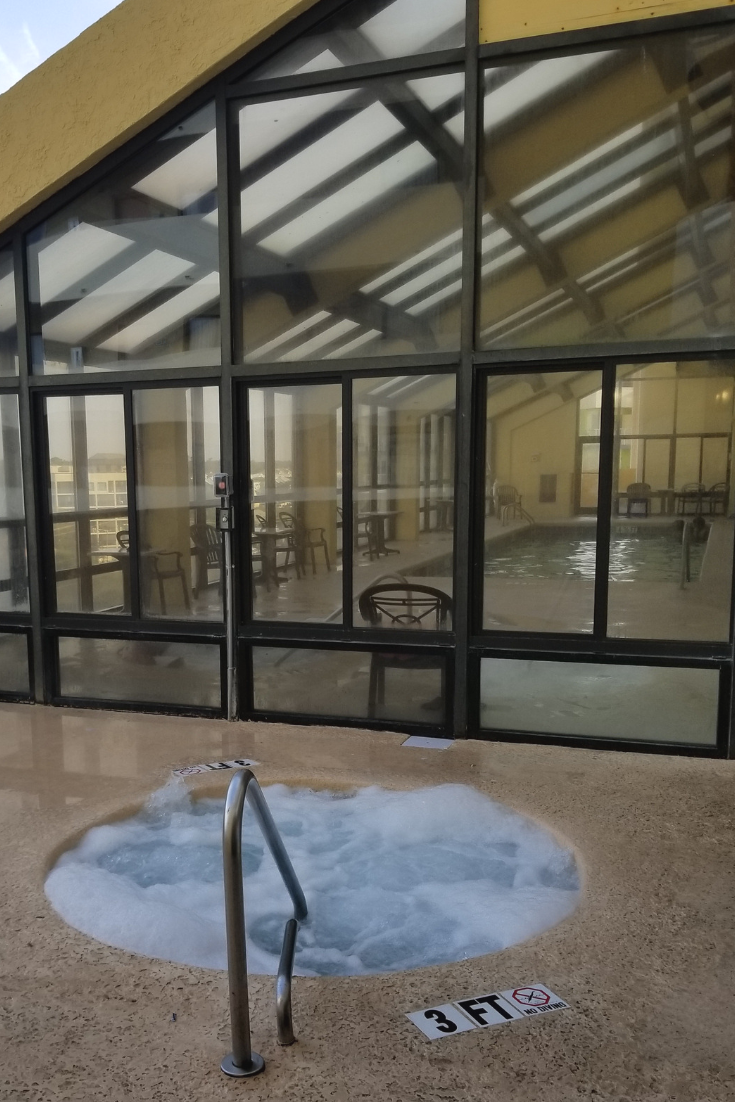 With plenty of swimming options, the beach on your doorstep, you won't have trouble finding enjoyable ways to soak in the sunshine.  The beach is meant to be relaxing, quiet but fun, and social, so leave the stress behind!  Put your feet up and use these suggestions to make the most out of your stay at The Caravelle Resort:
Pack for the beach. In addition to swimsuits, sunscreen and beach towels, add in a few other items to enhance your beach time.  Frisbees, footballs, beach cricket games, inflatable water toys and other small items are easy to pack and transport for your trip.  Bring card games to play, too (the coating on the cards makes them sand resistant!)
You don't need to spend money entertaining yourself or your family, just enjoy being with each other. All that simple out-doors fun you had when you were a kid, do it again! Run and fall over in the sand, get up and do it again!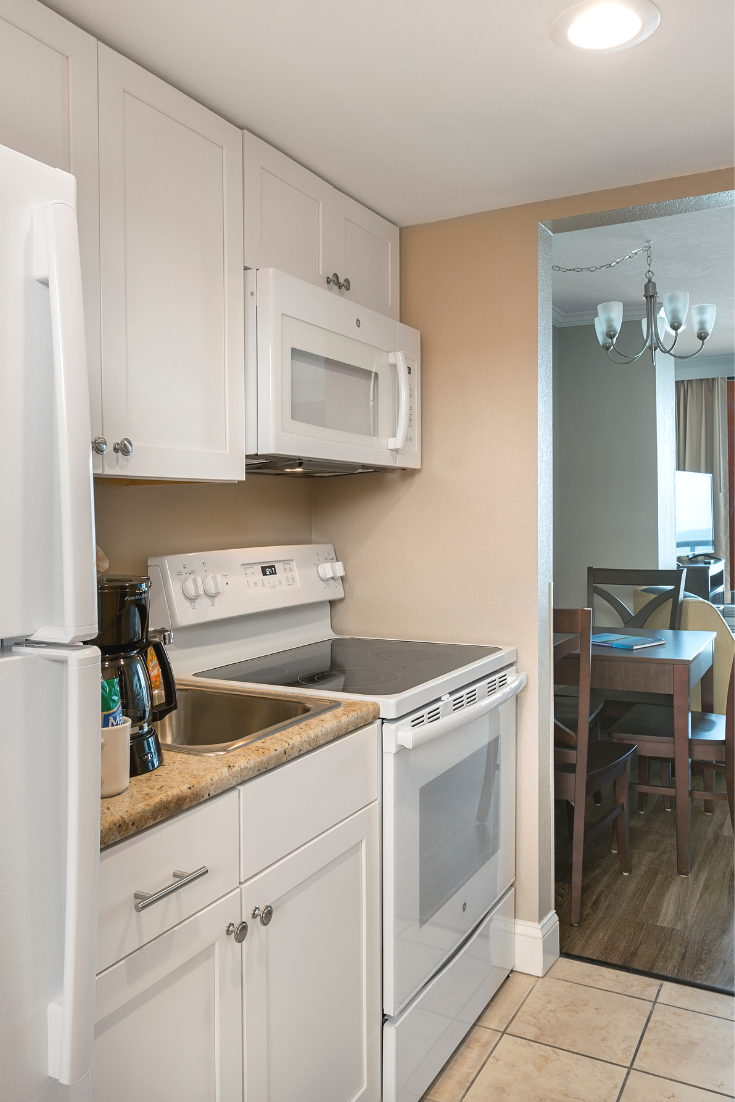 Stock up on snacks.  You can certainly bring your favorite snacks with you, especially if you are traveling to The Caravelle Resort by car.  If you luggage doesn't have enough room, though, after checking in head out to the local grocery store to stock up.  There are several locations within a few minutes from the resort.  No transportation? No worries!  There's a gift shop on site with some snack and drink options for you to take to the beach.
Bring a soft sided cooler (they pack easily) with you to keep your snacks fresh throughout your beach day.  You can get ice from the machines at The Caravelle Resort to help keep things cool.  The resort also has some great picnic spots for you sit and enjoy your snacks in the shade.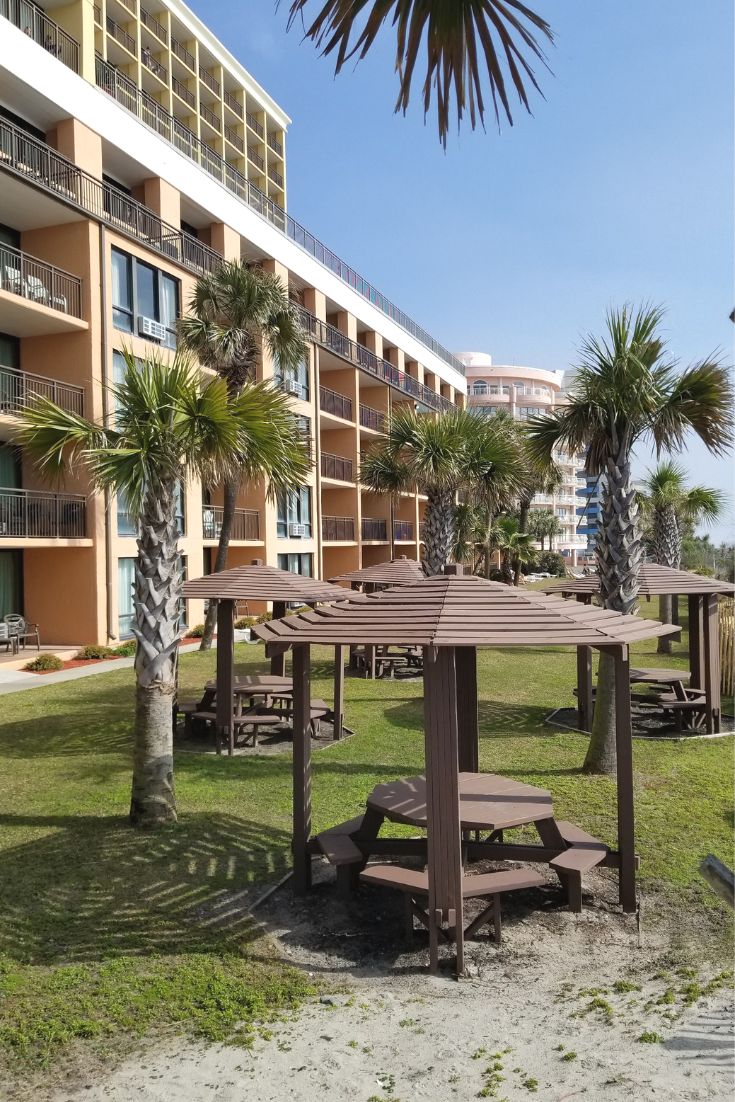 Spend a day on the ocean.  There are plenty of watersport rentals in the area where you can rent jet skis, pontoons and boats.  Dolphin watching tours are also available.   You can also charter a boat to take you for backwater, inshore, offshore, gulf stream and deep sea fishing.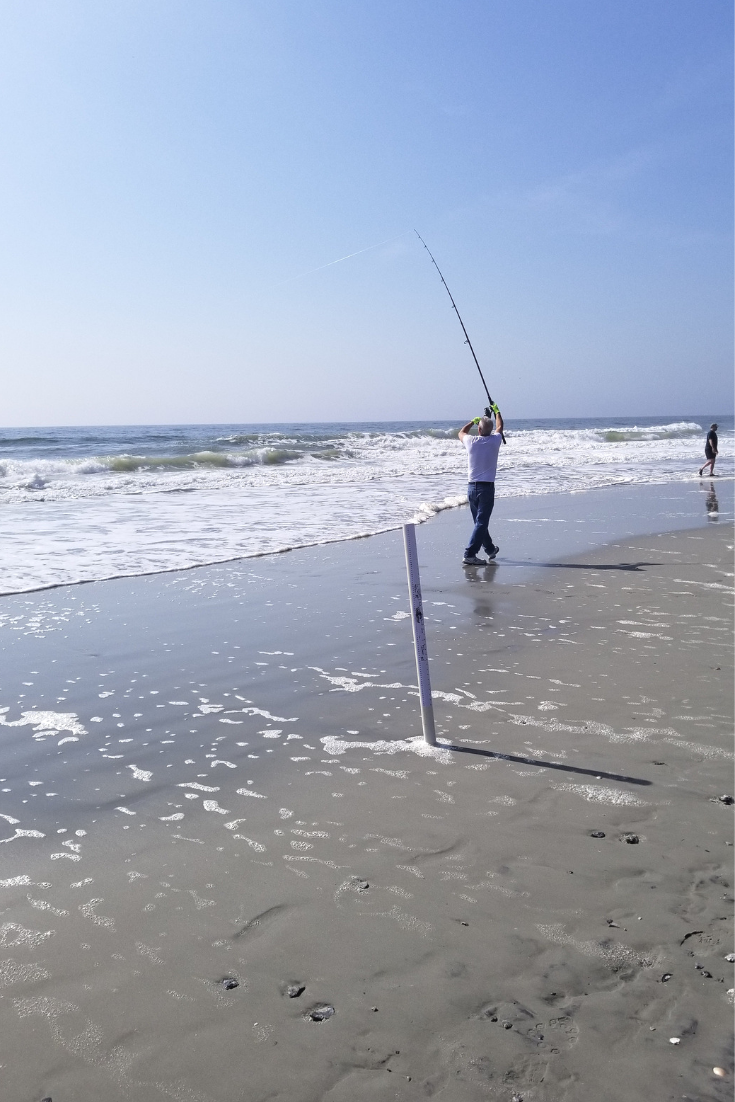 Dine out!  Southern-style breakfasts at the Santa Maria Restaurant onsite at The Caravelle Resort are a real treat.  They have a custom omelet and waffle station along with a full buffet of breakfast items for you to enjoy.  You can also enjoy a lovely lunch or dinner at this local favorite.  (We highly recommend trying the fried green tomatoes appetizer – so delish!)
Spend your day poolside.  The Caravelle Resort has nine buildings with multiple pool amenities available to all guests.  There's a block-long poolscape area at the main resort with a large heated pool, whirlpool, lazy river, kiddie lazy river and the Wild Water Pool. The indoor pool at the main building is open for year-round fun.  There are several other resort pools at additional buildings that are available for guest use, too.  Definitely plenty of options!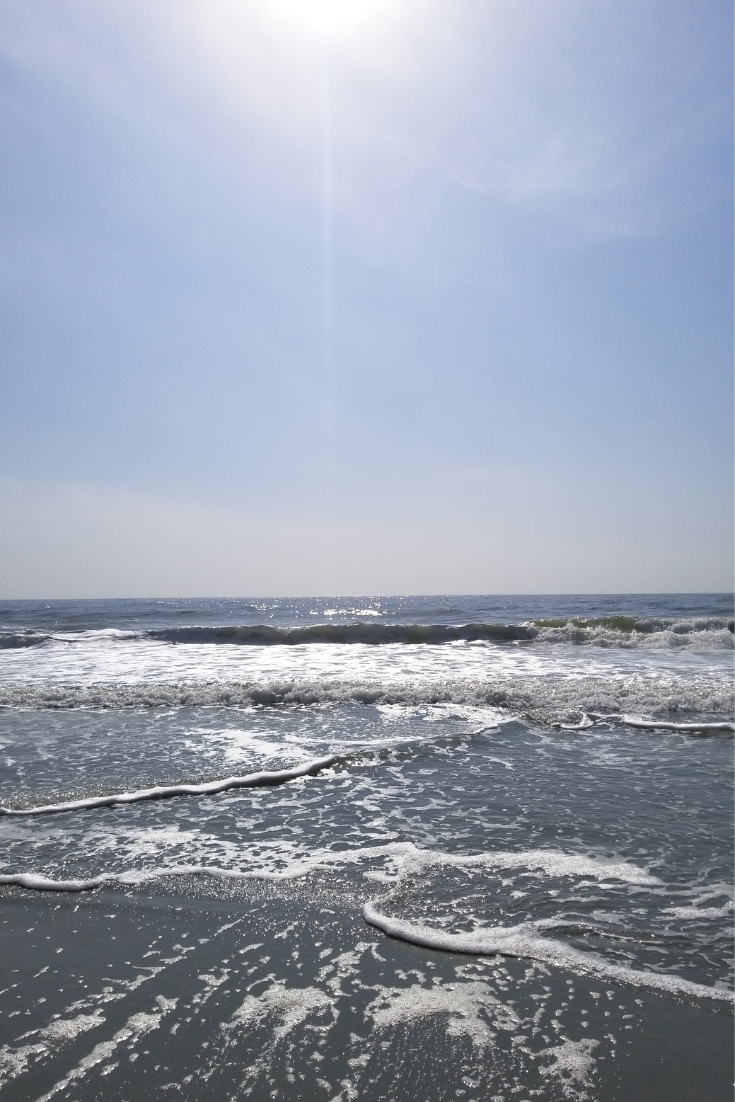 Splurge on a spa day.  The Caravelle Tower has an on-site spa available by appointment.  They offer massage therapy, body scrubs and organic spa facials and a variety of spa packages to help you relax during your vacation.
Relax and recharge. You can spend your time lounging on the beach. Or you can opt to sleep the day away in your comfy bed and take long strolls on the beach at night.  You can take time for fitness with a run on the beach and a workout in the fitness center.  Or you can schedule a game of golf at a nearby course and then relax at night with a leisurely swim.  The options for a relaxing stay are all there for you to customize however you desire.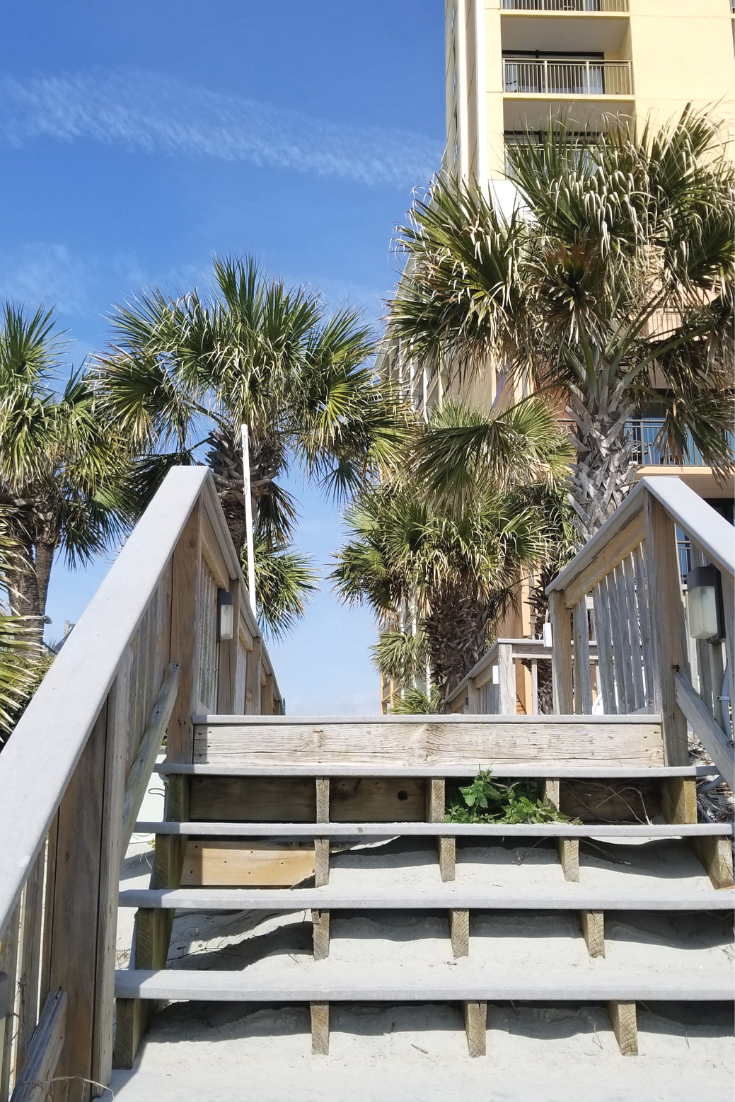 Whatever you choose to do, you'll certainly enjoy beachfront access and the lovely memories you create on your vacation at The Caravelle Resort!