Do you feel enthusiastic this winter break to get some things done around the house?  Winter break is a perfect time to complete some easy home projects with your family.
Get the kids involved, and learn some new skills together while working on an easy home project. Or two or three!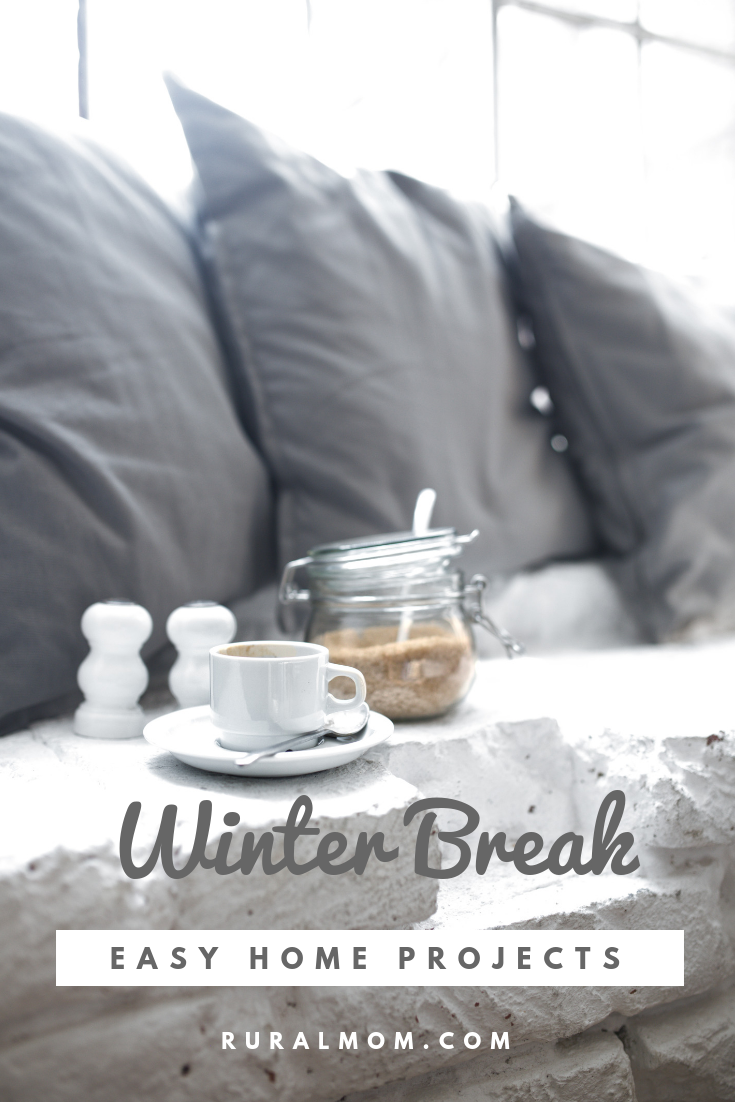 Declutter your home.
Go through clothes, books, knickknacks and other things to decide what you no longer need. Your space will seem bigger and more purposeful if it is only filled with essential items. You do not need to wait for Spring to get organized.
After you have decluttered, organize your home in the most useful configuration for you and your family. An organized home is enjoyable to live in and winter break affords the time required to get the task done. Start with one room, and work your way throughout the house. Bathrooms are a good place to start because they are generally small and easily contained.
Rearrange furniture.
Moving furniture around a room or from room to room can totally change the look and feel of your space. Freshen up your home by redesigning your space with what you already have available. Decide the feel of each room, and re-purpose your furniture to your vision. Your space will become more useful and the process can be repeated if it doesn't work out the way you intended.
Update your decor.
Have a counter top needing renewal? Try creating a beautiful mosaic using broken tiles found inexpensively at home improvement stores. The whole family can join in and it will create lasting memories and add a personal touch to your home.  Be creative and have a plan before you begin.
Start Spring cleaning.
Dusting is a long lost art of homemakers' past. Take down curtains, clean the vertical blinds, and dust every crevice in your house over winter break. A well dusted home feels cleaner and healthier. While you are at it, change the filter on your furnace, and vacuum all the vents throughout your home.
Wash the walls in your house to delay the next big paint job. Washing walls can brighten up a room, making it feel cleaner and fresher without the expense of paint. Give everyone a fresh cloth and a bucket of water and go to work. Put on some music, and have a race to see who can finish their designated room first. Don't forget the baseboards and windowsills as these seem to be frequently neglected.
Complete some easy home projects this winter break and feel good about your home. It's your space – feel proud to call it home!