Pine Cone Craft Bird Feeder
Our pine cone craft is marking its mile stone as a traditional craft in our home for over 30+ years. I still remember the day seeing my daughter excitedly running through our door and telling me about her class room project of making bird feeders from this pine cone craft. Thirty-three years now seems like yesterday when she began her discovery of birds in nature.
Learning About Birds At Home
Recreating this pine cone craft was a fun way to establish quality family time while making learning fun. Hanging our feeder in a tree near our dining room window equally was a good way for her to keep a watchful eye on the visiting birds while eating breakfast before going to school.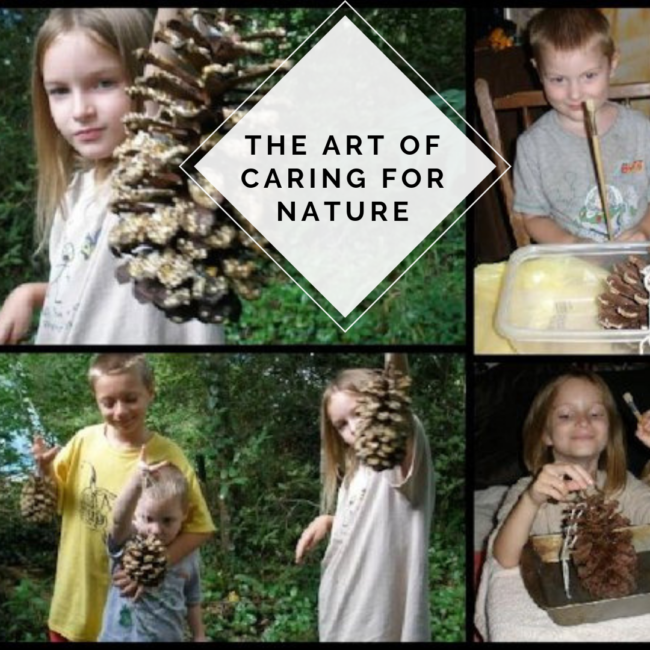 Learning while having fun
Birds must share news of food sources and spread the word because our bird feeder was very popular. Eventually making more feeders was a necessary step as a result of our growing number of visiting birds.
Her children are now making these feeders to keep the tradition alive.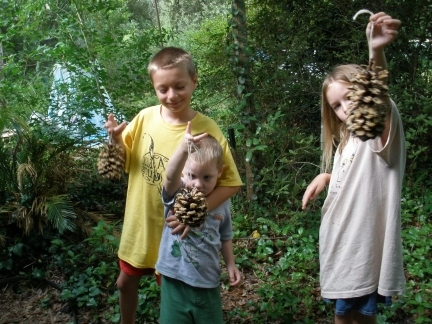 Supply List
Pine cones
Peanut Butter
Yarn, string, or ribbon
Bird Seeds
Scissors
Paint brush
Bird Feeder Pine Cone Directions
Cut string the desired lenth so it can be hung from a tree branch. Attach it by tying it to the pine cone. Make a loop at the end of the string so it can be hung from the branch.
Put some peanut butter on a saucer and place it in the microwave for 15 to 30 seconds. This will make the peanut butter a little runny so it can be applied to the pine cone with a small paint brush.
Additionally you can roll the pine cone in a bowl of bird seed or put the pine cones in a bag of seeds and shake it to cover the pine cones.
cone.
After these steps are completed then hang the pine cone seed covered bird feeder on a tree branch where it is easy to watch the birds enjoying their seeds.
Additional Educational Fun Ideas
It is easy to turn this craft into a fun educational moment by finding bird photos from magazines that are in your area. Cutting and pasting them in a note book while letting your child help is a great way to let them learn about birds that may come to visit the feeder.
Keep the book near a calendar or tally sheet for the purpose of recording the birds visiting their bird feeder. It is amazing how fast children recognize local birds in the area and establish a routine of then recording each visit.
Caring For Nature
Don't forget to fill your bird feeders on the morning of Thanksgiving. Birds love to celebrate Thanks giving too and it helps the children to think of providing for our feathered friends and expressing gratitude towards nature.