As season pass holders, we don't really need a reason to visit our lovely local Louisville Zoo.  Nature Connects with LEGO certainly caught our attention, though, and we had to make a special trip!  Beautiful addition to our already fabulous local attraction.
The Nature Connects with LEGO exhibit has now ended, but we captured some lovely photos to share the experience with you.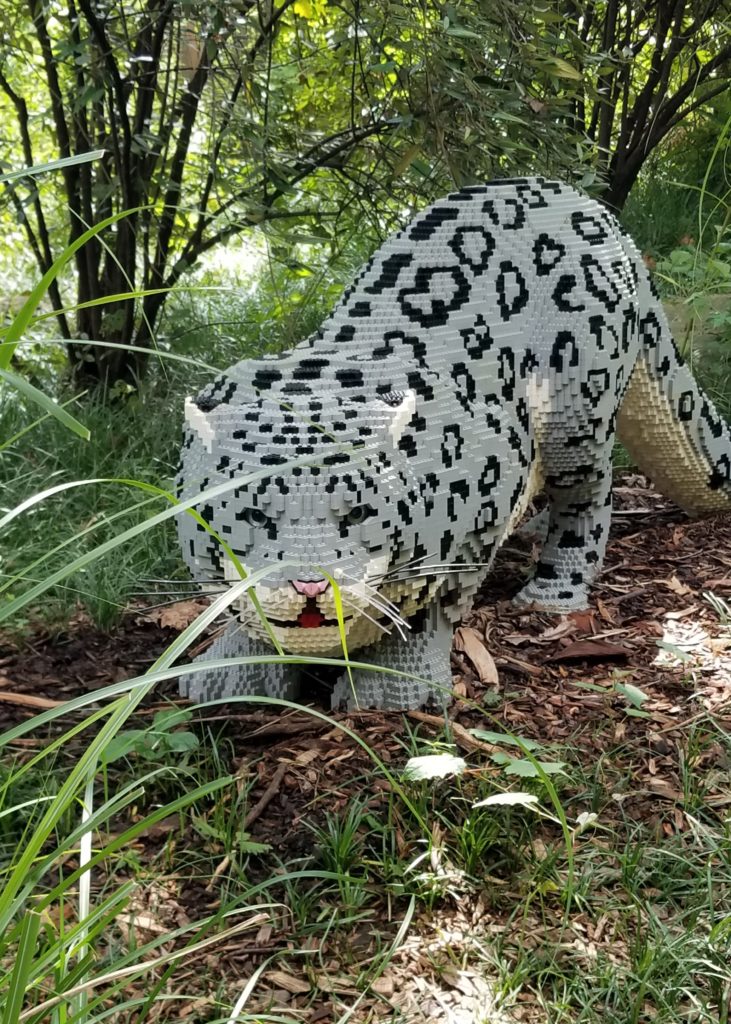 The exhibit travels, so likely it will be returning to the zoo in the future.  We were able to see a different Nature Connects with LEGO exhibit in Myrtle Beach at the Brookgreen Gardens in 2016.  You can find out more information about upcoming tours at:  http://www.seankenney.com/current_exhibits/.
Some of our favorites from the Nature Connects with LEGO at the Louisville Zoo were the Snow Leopard, Polar Bears, and Chameleon.  All were delightful!
Our Louisville Zoo always has something interesting going on from butterfly gardens to fun Halloween party activities.  Right now, they are working on adding two amazing new exhibits, Snow Leopard Pass & Colobus Crossing, which will open in 2019.  We can't wait to bring you some new views from the zoo!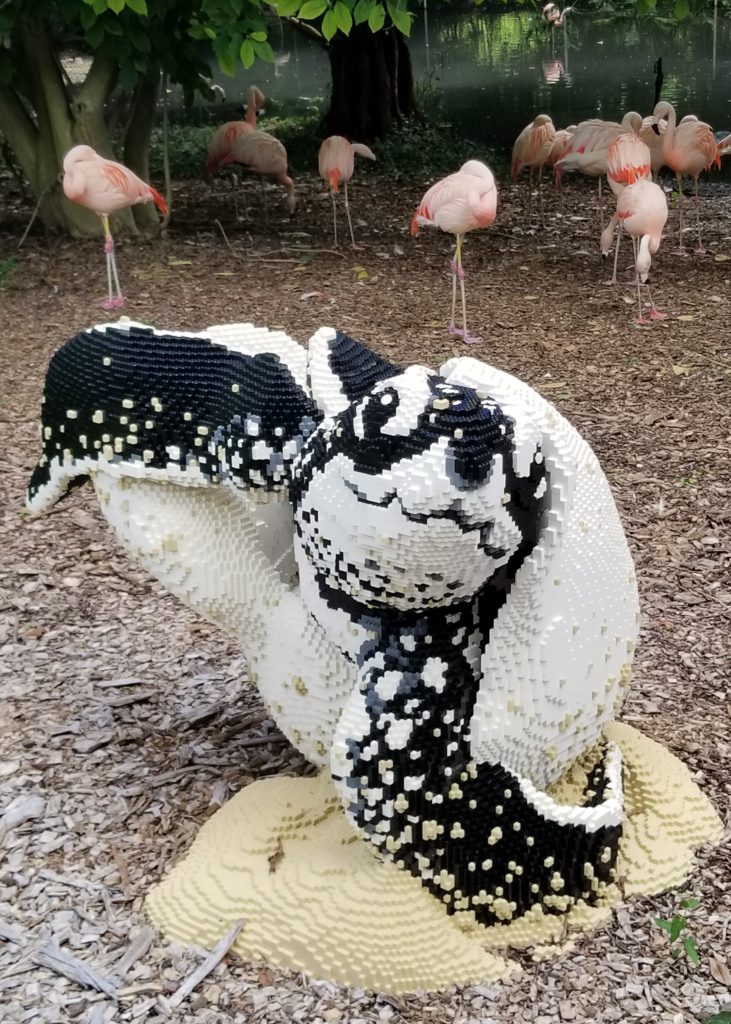 Polar Bear week will be happening in early November and Santa's Safari will arrive on December 8.  For more information on activities, visit https://louisvillezoo.org.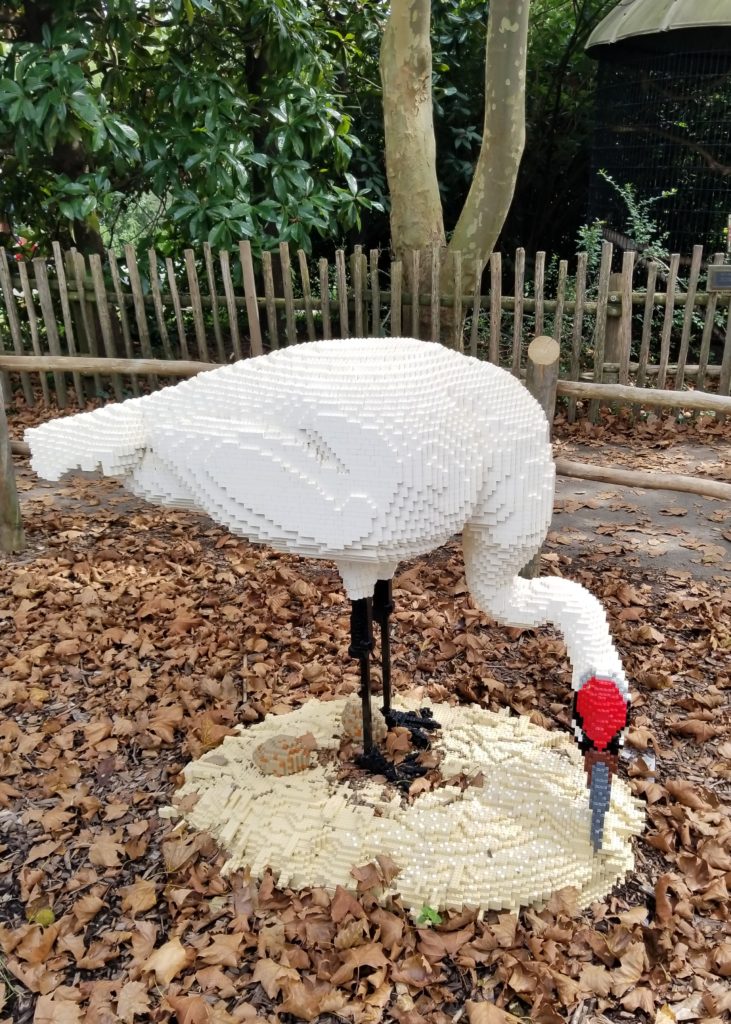 Hope you enjoyed this sneak peek of Nature Connects with LEGO at the Louisville Zoo.  Let us know your favorite!