The stockings were hung by the chimney with care…and they were full of Rural Mom's top stocking stuffer picks!  We love to find clever, creative, fun and practical stocking stuffers and take as much time choosing them as we do selecting gifts for under the tree.  As stocking are generally the first treat everyone opens on Christmas morning, it can really set the mood of the festivities when your choices "wow" the recipients.
We're really excited about this year's stocking stuffer list – you'll likely find something you'll want to pick up for everyone on your list here (including yourself!)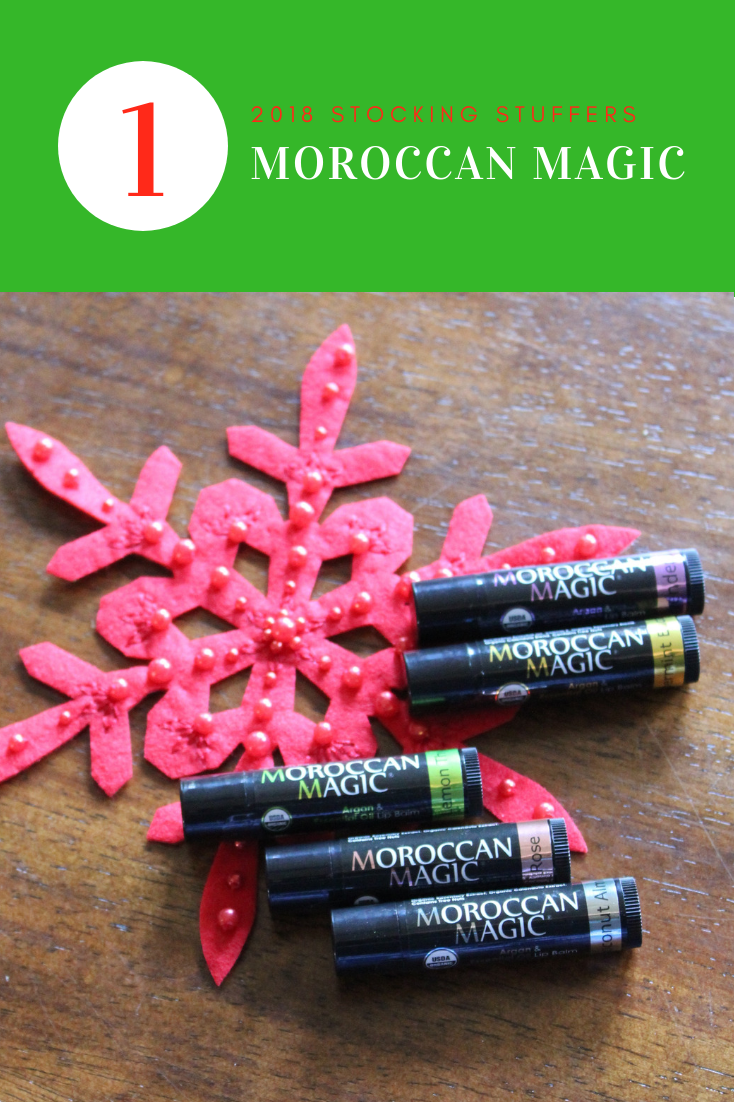 Winter is here and that means it's time to protect your lips from the harsh weather conditions! Cold, wind, and snow can really take a toll on the sensitive skin of our lips. To combat that, we're recommending Moroccan Magic lip balm. This stocking stuffer is one you can give to everyone on your gift list. Moroccan magic works so well because it uses 100% pure essential oils as well as argon oil in its super hydrating formula.
Argan oil is known for anti-aging and conditioning properties, so it absorbs quickly and protects your lips from harsh winter conditions. It also makes them look luscious and beautiful! Even better, Moroccan Magic is certified USDA organic and Leaping Bunny Certified Cruelty Free! The Smoothest Lip Balm Ever is available in Peppermint Eucalyptus, Rose, Coconut Almond, and Lemon Thyme flavors. Variety packs and gift sets are available on the website, so be sure to check them out!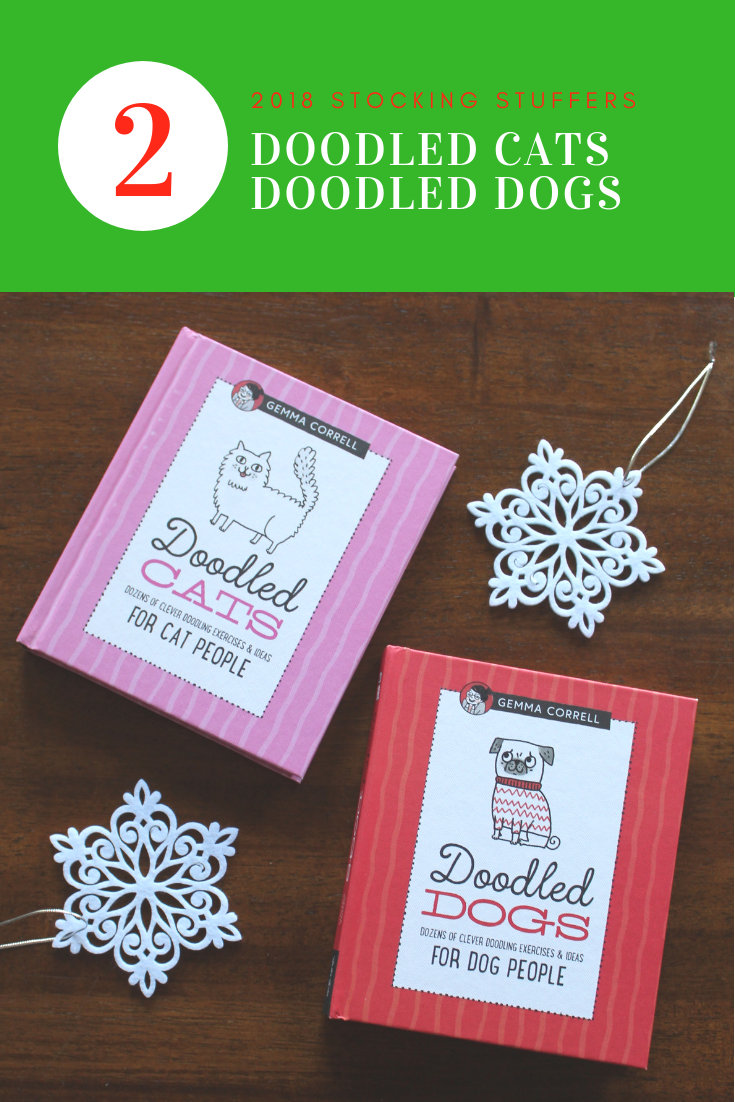 You know what the best thing to do while waiting for family to show up for holiday dinners is? Doodle! These adorable little hardcover books are packed with fun facts, creative prompts, and step-by-step doodling projects. The books are packed with inspiration and ideas for doodling different breeds of cats and dogs – including cats and dogs in costume, and yes, even dogs and cats in hats! There are also bonus projects with instructions on how to create a dog or cat doodled mug.
The books are available separately, but pair very well together and make fun stocking stuffers for kids and adults alike. Basically, anyone who loves drawing and dogs and cats is sure to appreciate them. You may even want to get one or both for yourself. Doodling is a great stress reliever for when the kids are bouncing off the walls full of candy canes and Christmas excitement later!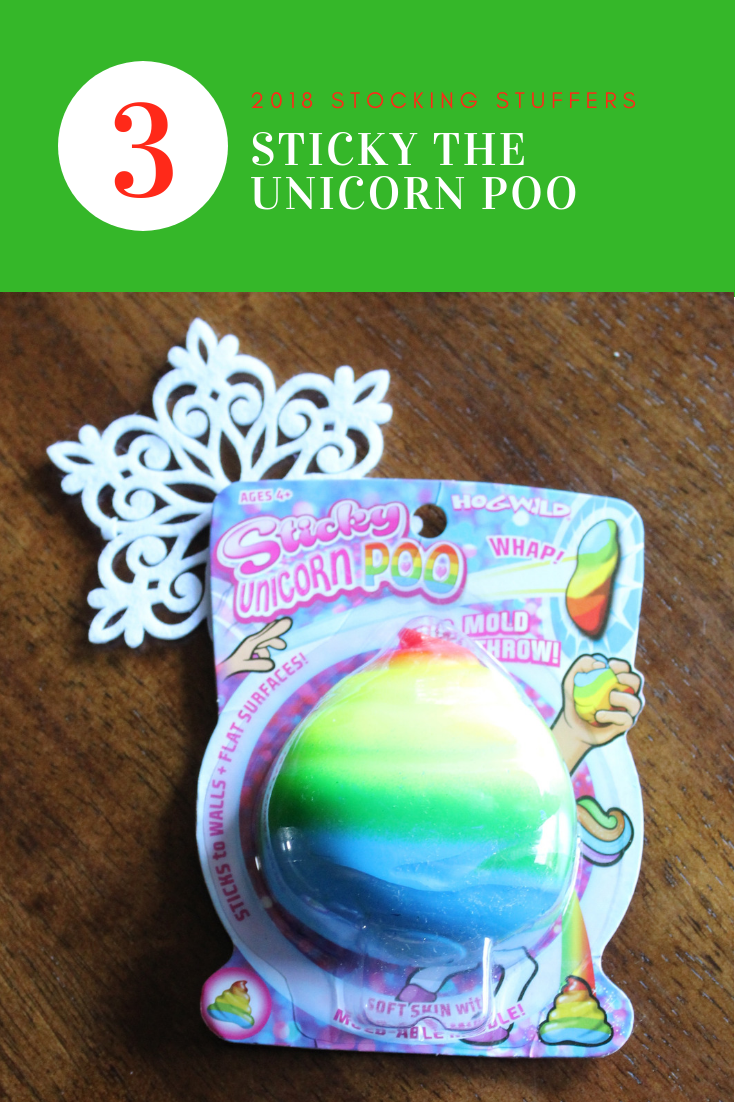 If you're looking for a wild and crazy gag gift to put in a stocking this year, Stick the Unicorn Poo is it! Come on now…what would Christmas morning be like without unicorns…or poo? Everyone's got someone (or several someones) on their list that will be super excited to find rainbow unicorn poo in their stocking!
Sticky the Unicorn Poo has a sticky surface and a moldable middle. It's meant to be gripped, molded, and thrown. When it hits a wall or another flat surface, it splats and sticks. It's completely reusable for hours and hours of unicorn-y fun. If it gets dirty, you simply wash it with water and resume playing! It's a fun and colorful stocking stuffer for kids of all ages.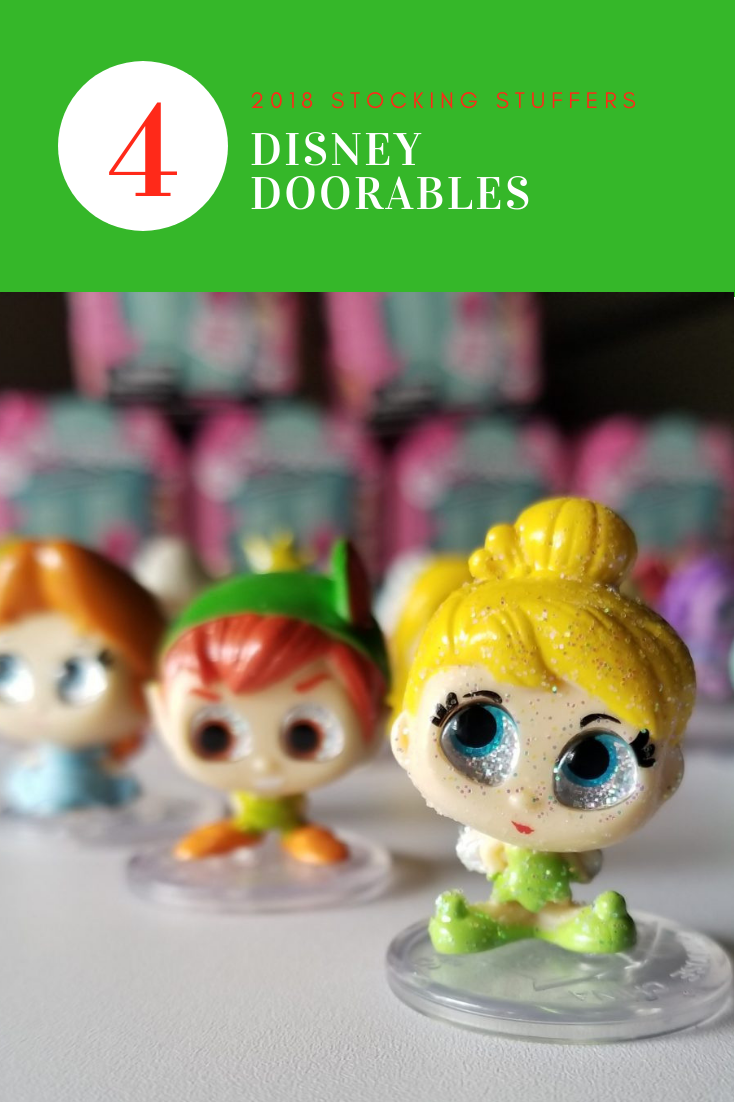 Disney Doorables make perfect stocking stuffers for the littles on your gift list. They're mini collectible Disney figures that come in gift packs. Each mini figurine features different poses and sparkling glitter eyes. As the name suggests, they're absolutely A'Doorable! With over 78 favorite characters to collect, there are a lot of reasons for Santa to find room in the stocking for just one more thing!
Doorables come in different sized "peek packs" and each features a surprise number of doors and characters behind them – some limited edition. As the folks at Disney say, "Behind every door a surprise is in store!" Behind the doors you'll find characters from Tangled, Frozen, Moana, and all your child's favorite Disney stories. If you'd like to take it a few steps further, larger packs and play sets are available to put under the tree.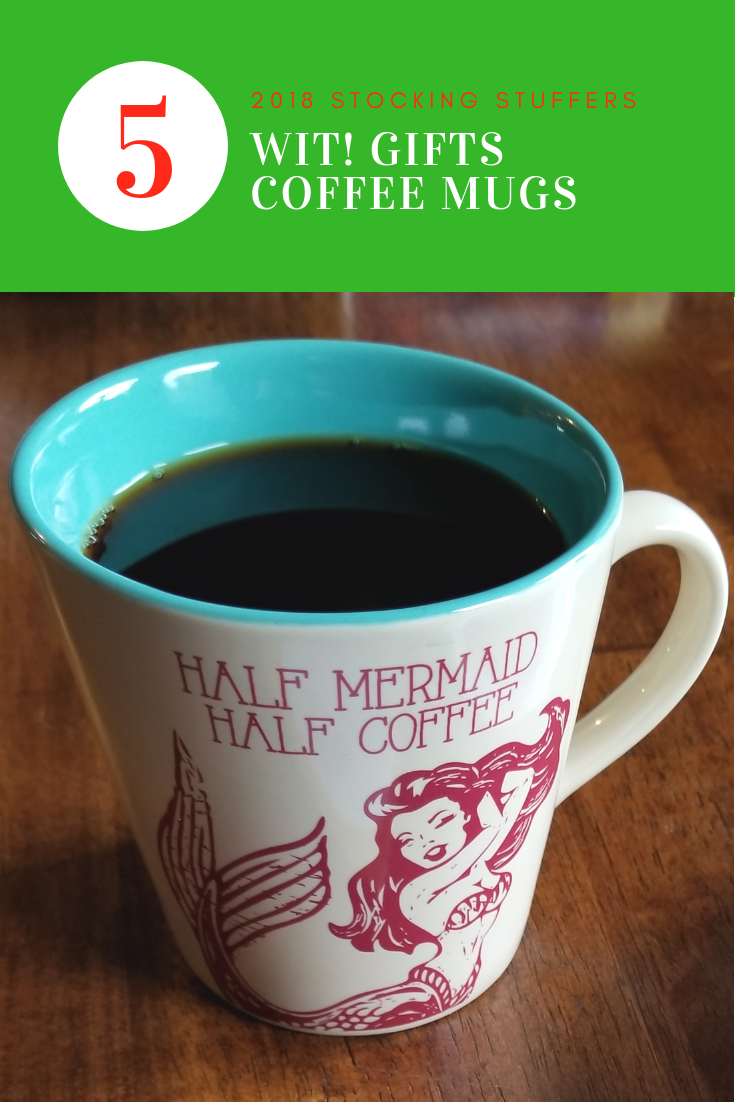 For the (coffee) pot heads in your life, you'll want to grab a few of these Wits Gifts Coffee Mugs! This particular one sports a picture of a green coffee pot, but there are several more designs to choose from. Others that have caught our eye are mermaid, octopus, and unicorn designs. Each boasts a cute picture and a little sentiment. There are also box sets of multiple mugs available with cute coordinating sentiments like Love You/Love You More and Wake Up/Calm Down, and another favorite – Super Hero/Side Kick.
The coffee lover in your life will be thrilled to find these fun ceramic mugs in their stocking. They hold 12 ounces each and are top rack dishwasher safe. Even the single mugs come in a gift box, too, so your gift giving just got a little bit easier! Consider these mugs not just for stocking stuffers but as teacher gifts, gifts for coaches, and service people. There is something to suit everyone on your list!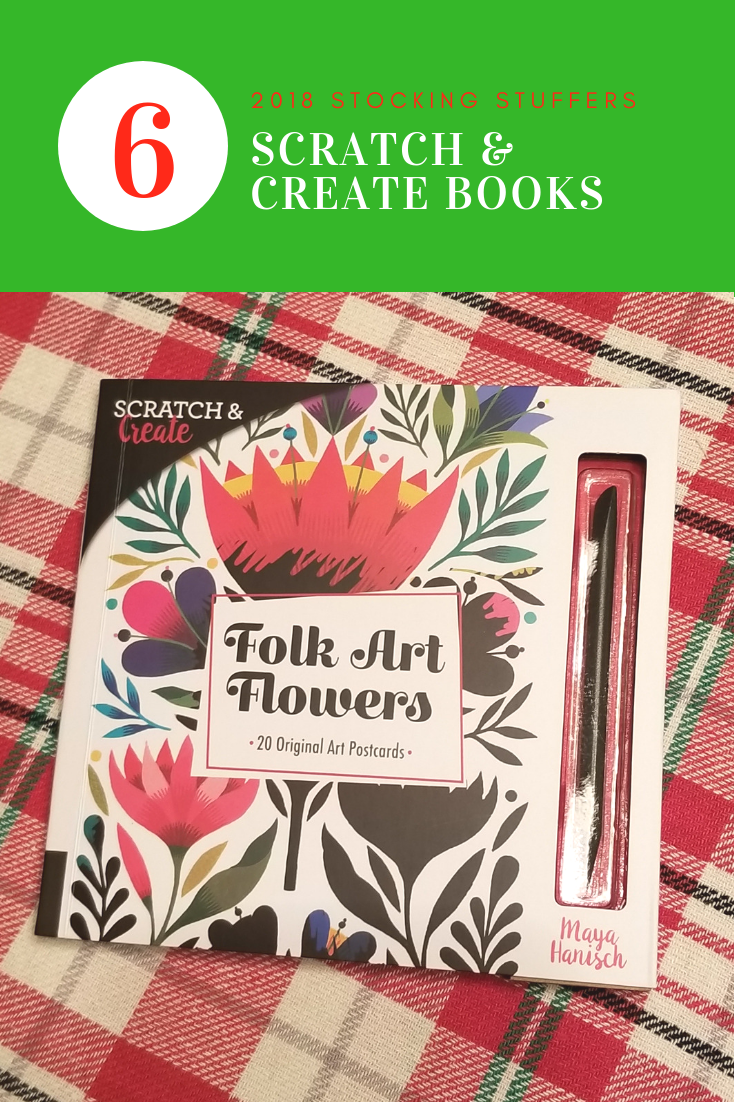 Adult coloring books were all the rage last holiday season, this year it's time to scratch your way to picture bliss! Scratch & Create books from Rockport Publishers is a series of delightful scratch books that take your favorite scratch-to-reveal kid's activity to an adult level.
With twenty pages of scratching fun and topics form Folk Art Flowers Postcards to Magical Tarot, there's a perfect selection for everyone on your list.  Each book includes a stylus to let users scratch the coating off to reveal flowers, mystical tarot images or your very own creations.  Perforated pages make sharing favorite designs or displaying them easy.  We have no doubt, this stocking stuffer will be a huge hit with your entire family.  It's also a terrific gift idea when you want to pick up your friends a little something special for the holiday season.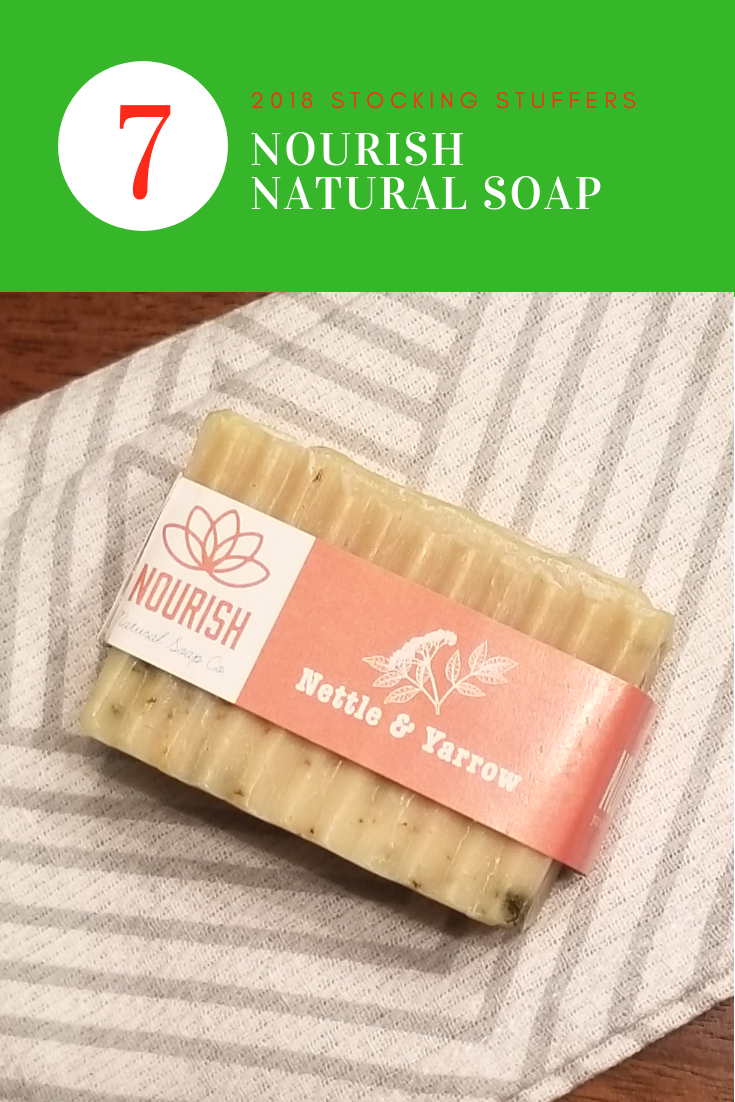 Looking for a luxury stocking stuffer for your friends or family?  Everyone who loves a great spa experience will love Nourish Natural Soaps.  Born out of a passion for soaps, Nourish Natural Soap Company was created to be a journey into the world of natural aromas and exfoliants to leave your skin feeling more nourished after every exposure.
Their hand-picked ingredients combining essential oils, natural scrubs and exfoliants will leave your skin fresh and your senses rejuvenated and relaxed (or invigorated depending on the scent you choose!)  With over 15 soaps and scrubs to choose from, you can find a pleasing scent combination for everyone like Soothing Lavender, Blueberry Thyme and Rosemary Mint.  One of our favorites is Sweet Orange.
Who wouldn't love a gift designed to help them relax and refresh during the holiday season?  Giving the gift of self-care with a rich, eco-friendly product like Nourish Natural Soap Company soaps is one that will keep on giving well into the new year!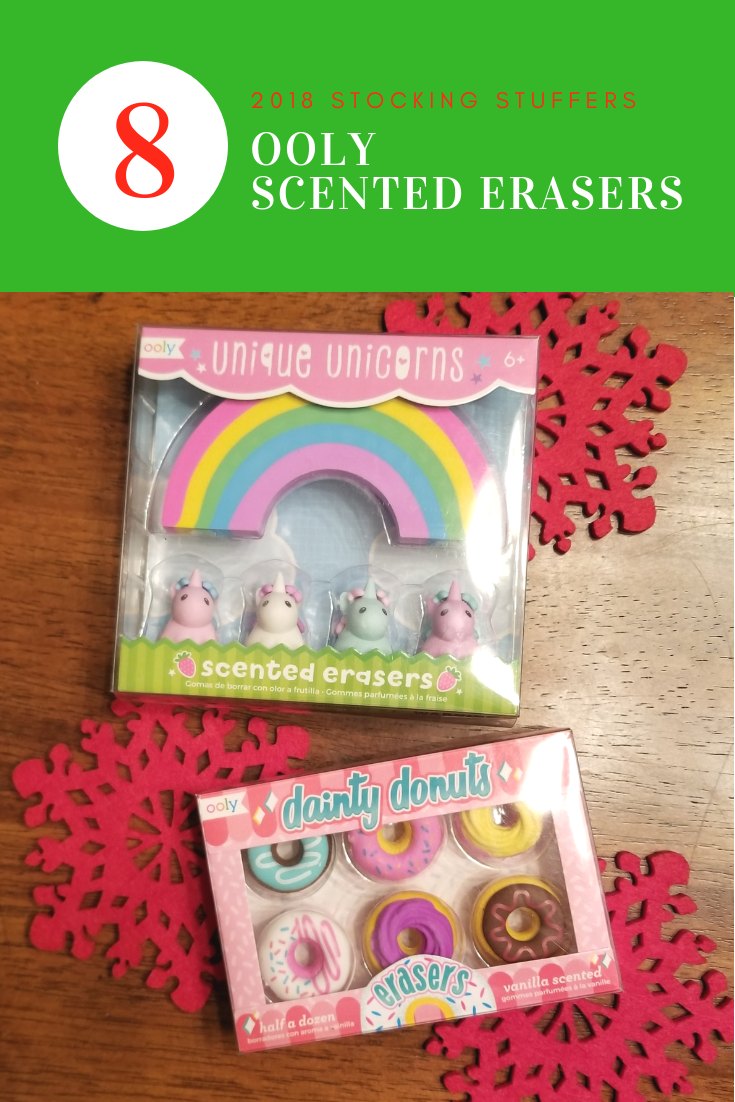 Kids will absolutely love OOLY Scented Erasers and adults will, too!  They are adorable, Instagram-worthy erasers, chock full of style with their with fun shapes and scents.
Dainty Donuts Pencil Erasers includes a half a dozen donut erasers that smell like sweet vanilla.  Unique Unicorns is a set of 5 strawberry scented erasers with 4 colorful unicorns and one really big rainbow.
Suitable for ages 6 and up, students will love having these in their pencil skit when it's time to go back to school.  Your co-workers will get a kick out of this fun gift, too.  It's the perfect little-something to brighten anyone's day.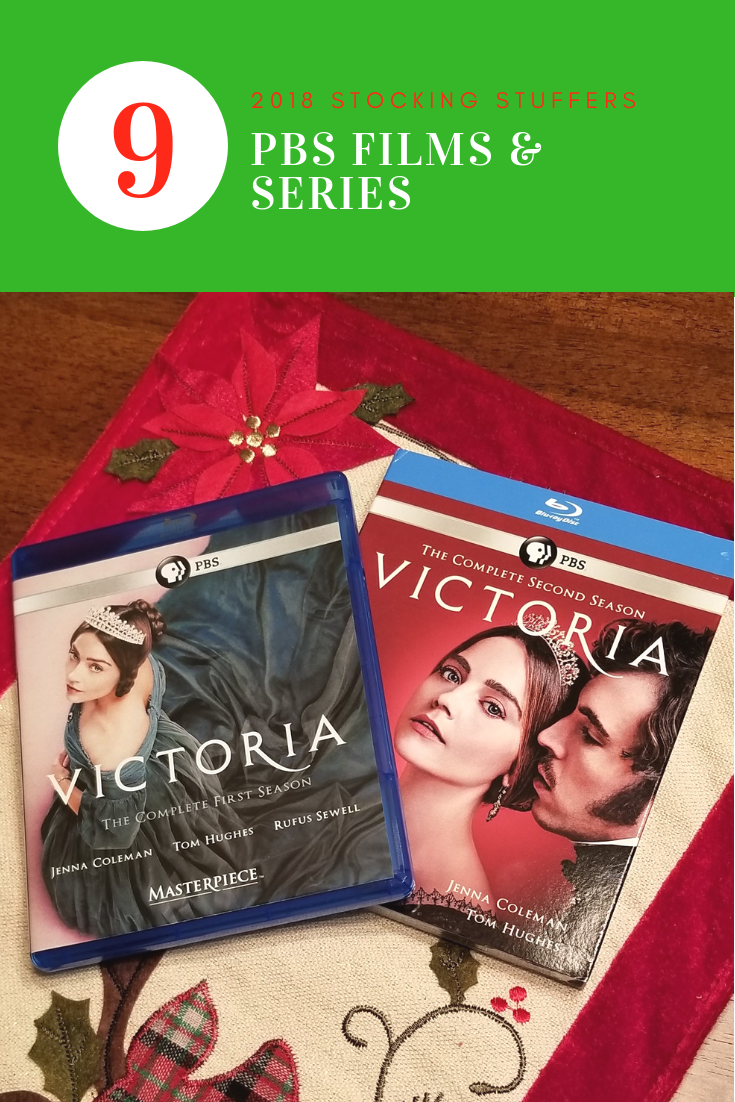 One of my favorite holiday gifts to add to each stocking is a Blu-ray or DVD featuring a new show or old classic that I know my gift recipient will love.  PBS has me covered this year with some excellent choices for every age and interest!
For me I'd love to find the highly acclaimed "Victoria: Seasons 1 & 2" in my stocking, it's an amazing series! "Mister Rogers' Neighborhood: It's a Beautiful Day Collection" and "Mister Rogers: It's You I Like," are great choices for those who fondly remember the show and for the littles who have yet to discover the magic of this wonderful classic.  There's also the timeless story of "Little Women," and the adventures of "The Durrells in Corfu Seasons 1, 2 & 3."
Plenty of titles are available to have on hand for children's stocking stuffers including "We're Going On A Bear Hunt," an adventure that travels through rivers, forests and caves in search of a bear! "Pinkalicious & Peterrific: Best Pink Present," is a heartwarming tale where Pinkalicous and Peter learn the true meaning of gift-giving and "Nature Cat: Winter Dance Party" features house cat Fred as he dances, sings and plays in the winter snow. For the pre-teen crowd, the "Anne of Green Gables," series will be well loved.   No matter what title you choose, the one thing you know you can absolutely count on is that PBS will deliver a quality, family-friendly show!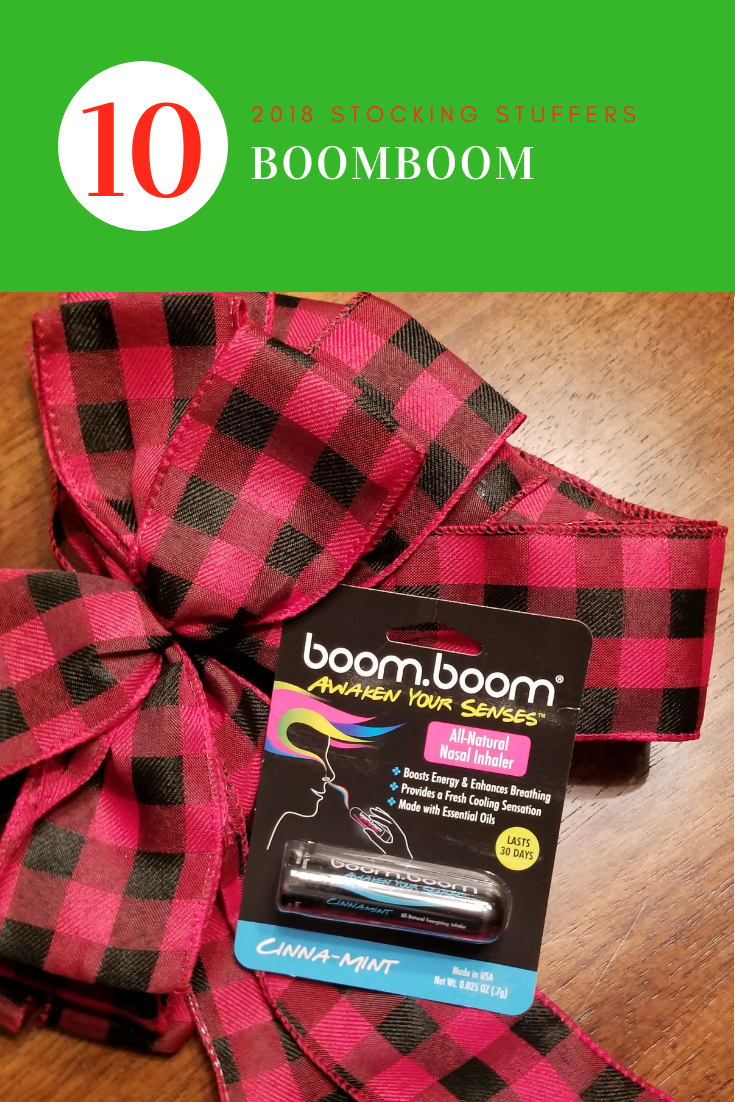 We first saw BoomBoom on Shark Tank and absolutely fell in love with the idea.  A easily transportable pocket-size version of your favorite essential oils is pure genius!
Designed to refresh and rejuvenate, BoomBoom is a small cylinder filled with therapeutic grade essentials oils that help you enhance breathing, improve mental focus and address other health concerns like headaches and stomach aches.  They're all natural, made in the US, plant-based products that help soothe your nasal cavity and leave you with a feeling of cool freshness.
Scents include Wintermint, Melon Drop, Tropical Rush, Cinnamint, and Berry Breeze.  If you need a little pick-me-up during the holidays, be sure to buy one for yourself, too!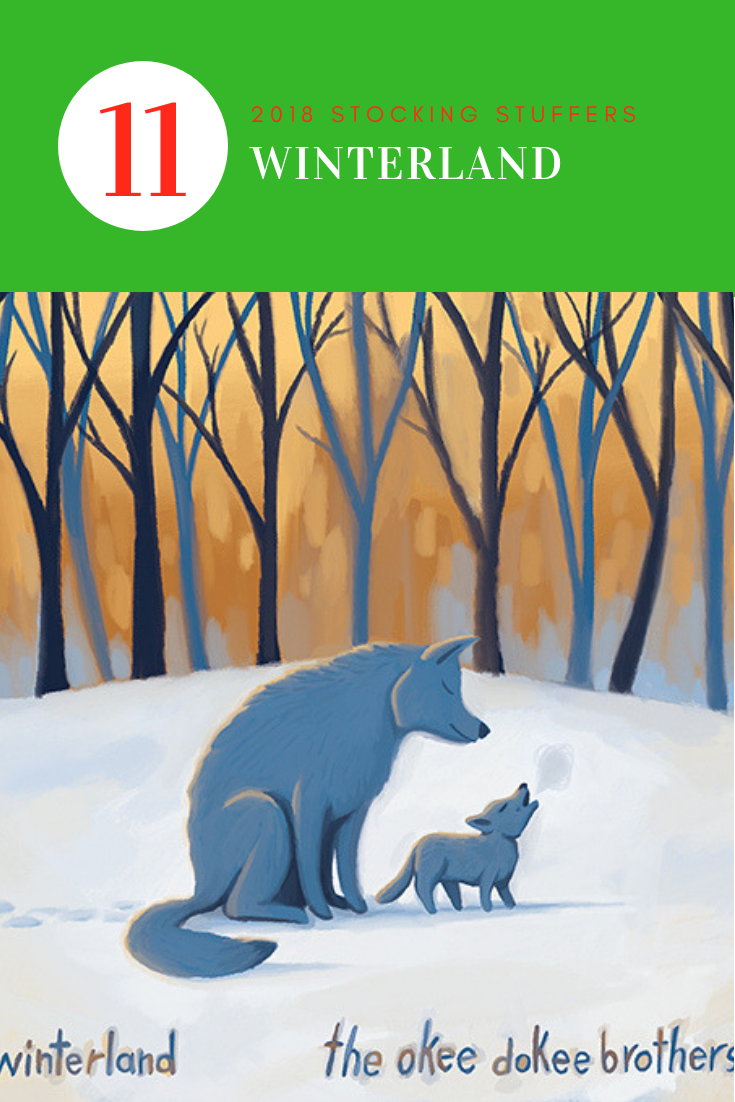 Music is a lovely stocking stuffer to gift and the GRAMMY Award-winning duo, The Okee Dokee Brothers have a wonderful album for the whole family to enjoy!  "Winterland," includes 16 original songs exploring the wonders and beauty of winter.
Embracing the cycles of loss and new life, darkness and light, bitter cold and warmth, "Winterland" explores winter as not only a season defined by the weather, but as a feeling we carry within. You can check out their amazing first track "Blankets of Snow" here:  https://youtu.be/qXju0qJabew
The Okee Dokee Brothers also created a Spotify Playlist: "Winter Music for the Whole Family: Secular winter tunes from various artists and for all ages"  that you can access here: https://open.spotify.com/user/okeedokeebros/playlist/5cqQTKooi6hFcHi89cq2Wy?si=3WOtiEfpRqSnX8fX40UClQ
Take a listen and I'm sure you'll agree, this is a beautiful gift for the season!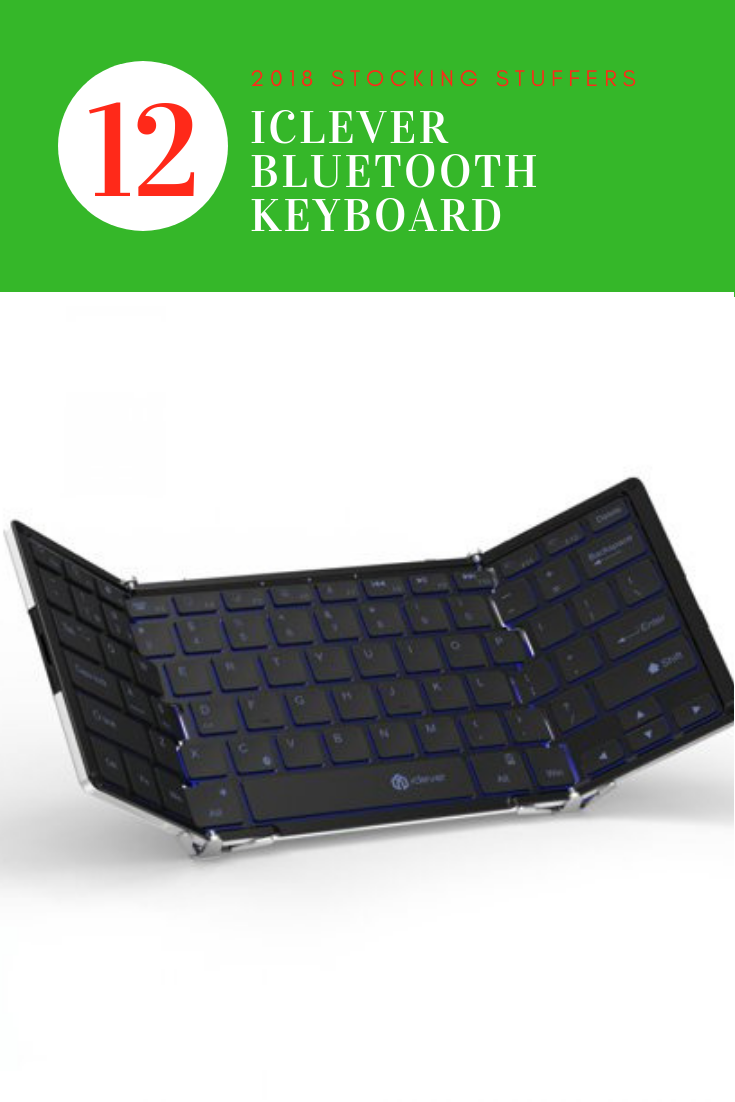 Those of us who learned to type on a computer (or even a typewriter) before a smartphone aren't quite as quick when it comes to typing emails and other things on a phone as our younger friends. If you've ever had to sit there and type and delete and retype again, you'll really appreciate this foldable wireless keyboard for your smartphone! All you do is unfold it, type up whatever you need to type, and then fold it up and put it away. The pocket-sized keyboard saves lots of time, energy, and frustration.
It's light, portable, and made of the same material used in aircrafts, so it's very durable. The built-in Bluetooth gives it a range of up to 10 meters. You could essentially set your phone on the dashboard of your car, the keyboard on your lap, and write an entire novel while you wait for the kids to get out of school if you wanted to! This cool stocking stuffer makes a great gift for those who are slow phone typists, writers, and people who take their work with them wherever they go.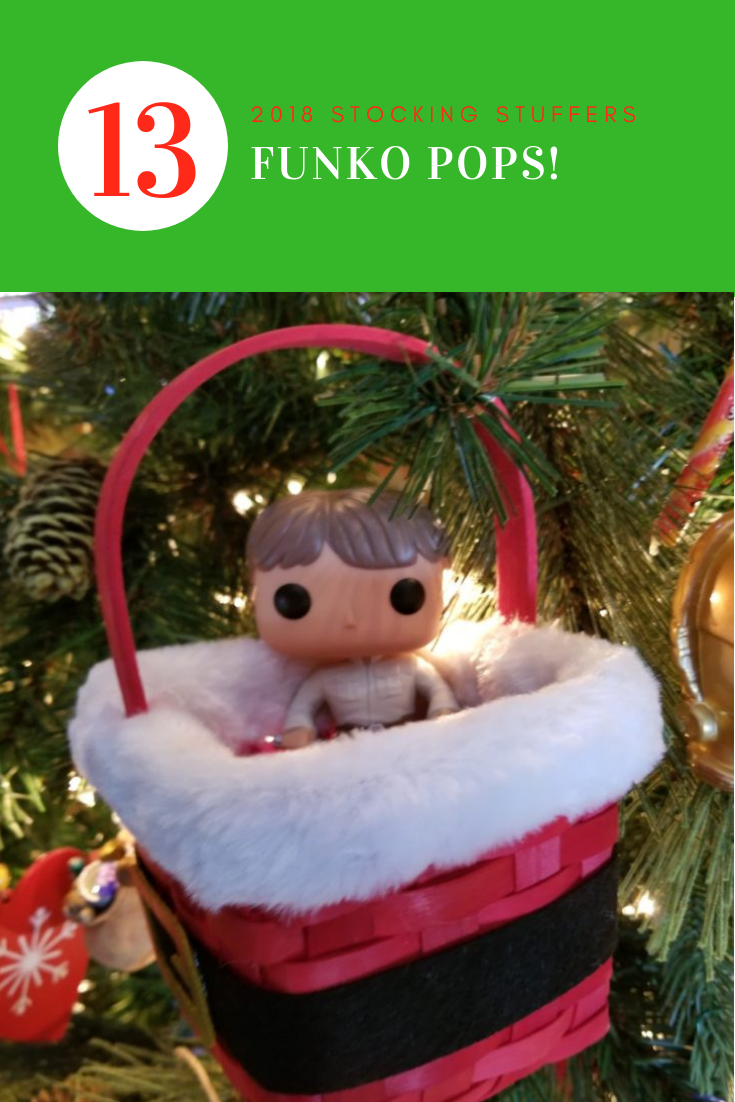 This list of stocking stuffers definitely wouldn't be complete if it didn't include Funko Pops! In case you're not familiar, Funko Pops are collectible figurines that come from all sorts of settings, like movies, TV shows, video games, and music. Kids and adults alike cant' get enough of them! The highly detailed vinyl figurines not only make great stocking stuffers – if you find a rare one, they'll increase in value.
Funko Pops come in different size packages and you can find them in toy stores, novelty stores, and most major retailers. No matter what your family likes, you're sure to find a Funko Pop figurine to fit everyone on your stocking list this holiday season! The adults will enjoy playing with and collecting them as much as the kids!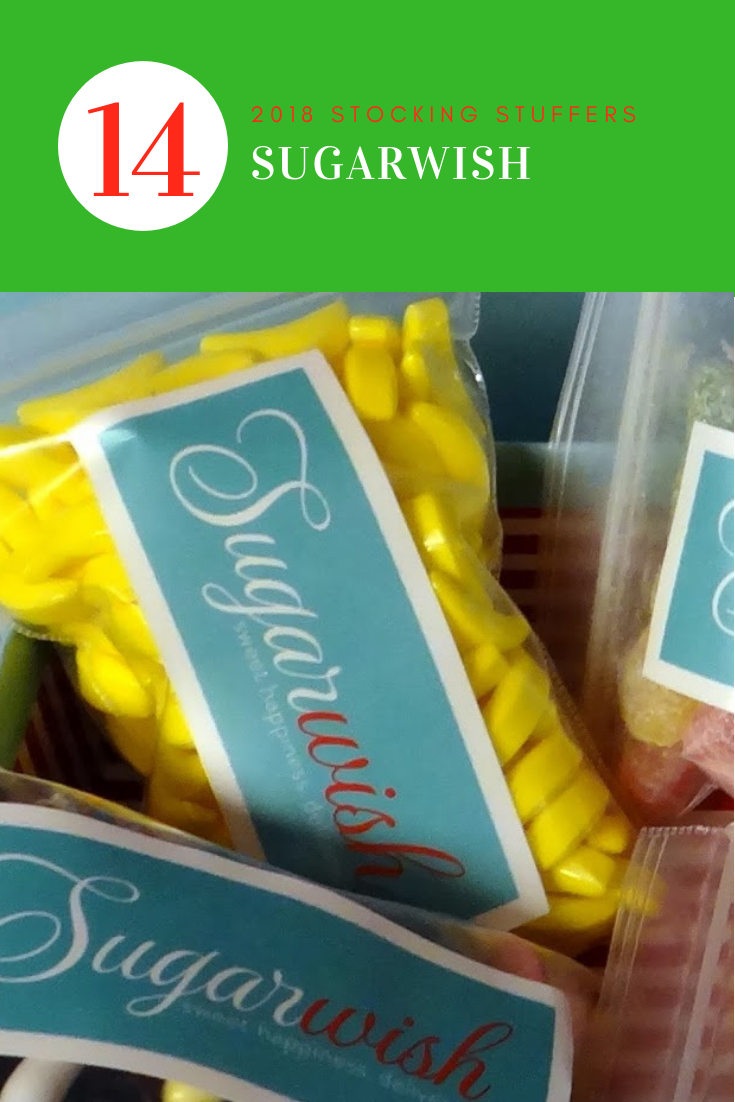 Sugarwish is one of our favorite stocking stuffer ideas this holiday season because it's easy, convenient, and the recipient gets exactly what they want from the gift. In a nutshell, you buy a Sugarwish for someone. They receive an e-card, choose their favorite sweet treats, and then the treats arrive at their door. It's a super convenient way to gift someone with a sweet tooth! Sugarwish e-cards also save room in the stocking for other gifts!
Packages range from two treats to sixteen and can treat up to 150 people! Some of the tasty offerings include sweet and sour gummies, chewy candies, hard candies, chocolates, seasonals, savory candies, licorices, and a few miscellaneous offerings, too. (Remember those wax soda bottle candies from when you were a kid? Sugarwish has them!) Sugarwish treats make perfect stocking stuffers, but are also a nice gift for students away at college, out of town family and friends, or even a Secret Santa option!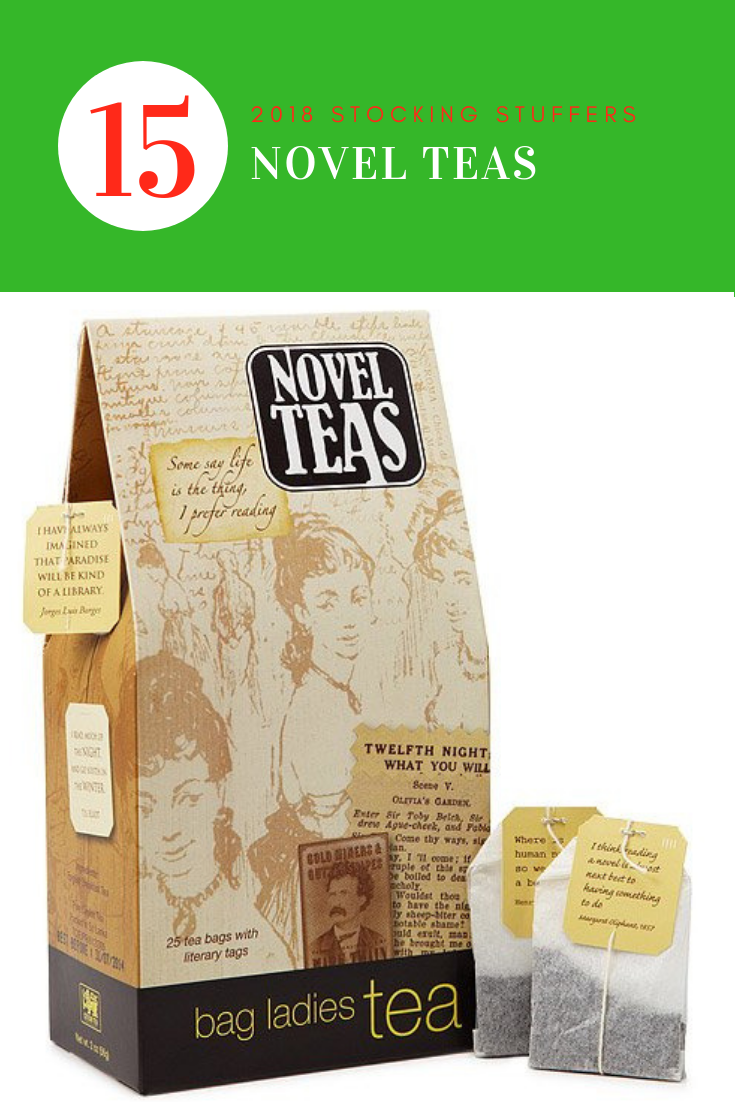 Two of the things we love the most around here are great literary works and great tea. Novel teas offers to us the best of both worlds with this awesome stocking stuffer! This fun and novel idea (see what I did there?) is sure to be a favorite in the stocking for anyone who loves books, tea, or both!
Each tea bag is individually tagged with quotes from favorite authors like CS Lewis and Margaret Oliphant. You may not be able to enjoy a book with your morning tea, but these little gems will certainly make your morning more enjoyable! You could even make a game out of it and read your morning literary quote like a fortune cookie. Each box contains 25 tea bags of tasty English Breakfast tea grown and packed in Sri Lanka. Be sure to pick up a few boxes – you'll definitely want to give this cool gift to yourself, too!
[amazon_link asins='B07FHXRRQF,1633226530,B077ZWSYRP,1633226565,B07GVR8FLT,B079G4W2L1′ template='ProductGrid' store='ruralmom' marketplace='US' link_id='de36da1c-f1c8-11e8-8bb1-cb7d4843621c']
[amazon_link asins='B01MZ7XAJ3,1631593870,163159513X,B07HWZMRNG,B076W8Y6BK,B079K8GZV6′ template='ProductGrid' store='ruralmom' marketplace='US' link_id='5ded187f-f1c9-11e8-9c3f-b1555095953f']
[amazon_link asins='B01E9J0CAA,B07F1VZTTS,B018K5EJCQ,B074NJ3CRW,B002RT2W1M,B014LQSGWM' template='ProductGrid' store='ruralmom' marketplace='US' link_id='a5c67fe4-f1c9-11e8-82ae-eb36ba2724f9′]
Disclosure: We receive sample products for review for our holiday guides, most of which are donated to local charities after gently testing and inspecting. If it's not a gift we wouldn't love to see under our own trees or personally gift to a loved one, you will not find it in any RuralMom.com holiday guide. We do not accept payment for placement of items in our guides. If it made it to our top holiday gift pick list, it's earned a spot based on its high quality, reasonable price point, and overall excellence in durability and/or functionality.
How does your list compare to our top picks? If you think we missed something or would love to see it covered in another gift guide, be sure to let us know!