Many of us slept great until we had children. Then the sleepless nights of pregnancy turned into the sleepless nights of parents with newborns. For some of us, that has somehow turned into sleepless nights forever. On a level of 1 to 10, how do you score your sleep? If it's anything less than 10, check out the iSense Sleep Smart Pillow. It's the bee's knees of all pillows with technology that will totally blow your mind while it enhances your sleep.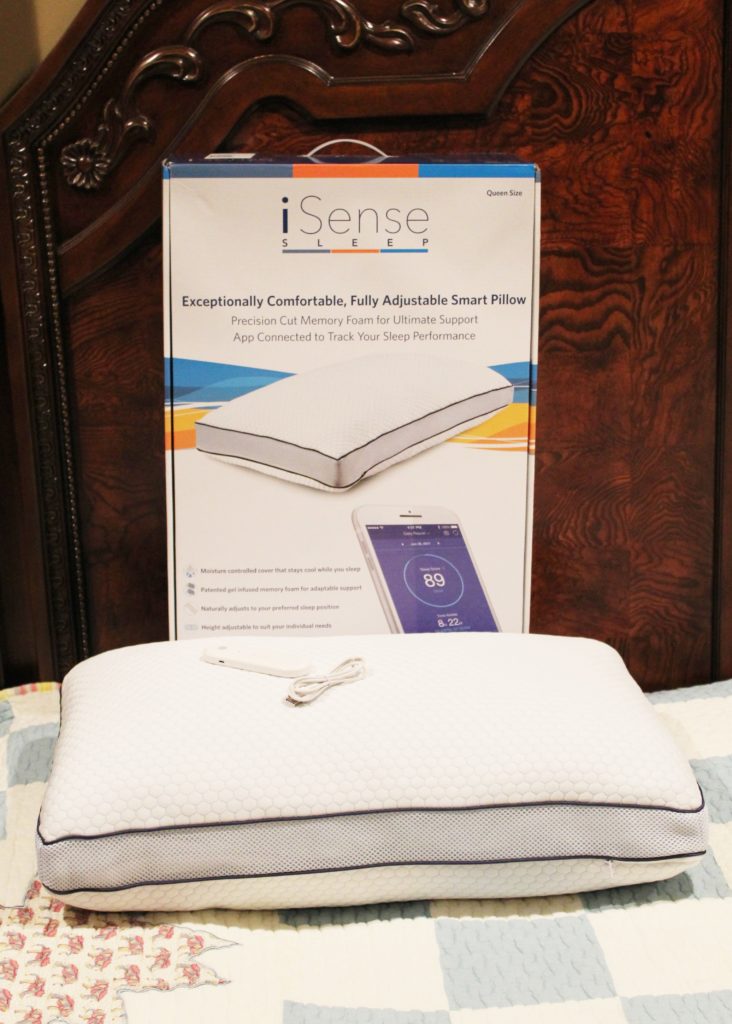 Restlessness can really drag your sleep quality down the scoring scale. So can things like sleep apnea, electronic distractions, and simply lacking a relaxing routine before bed. If you're waking up groggy every morning even though you went to bed early, chances are that a restless sleep cycle is the culprit. The iSense Sleep Smart Pillow helps you figure it out and address your sleep issues. It's like having your own personal sleep health consultant!
Many of us have a fitness watch that also tracks sleep, but let's face it, they're not exactly very comfortable. And since you program your bedtime into your watch, it records the activity during that time as sleeping time. If you're staying up to watch TV, you're not sleeping. The watch doesn't know that, though, so it says you're not sleeping well, messing up your average scores in the app. I don't know about you, but I don't need any fitness app judging me on my binge watching!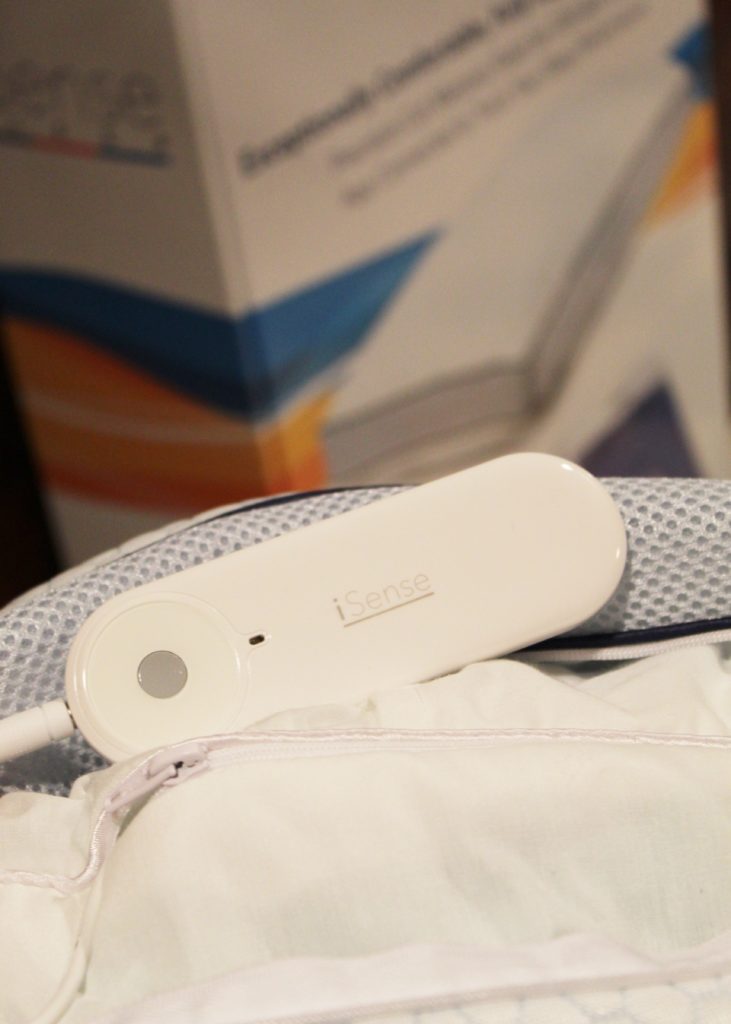 There is no way to mess up the sleep score with this Smart Pillow. Since you only use it when you're in bed, it's a foolproof way to track your sleep. This pillow doesn't just track sleep, though. It tracks your heart rate, respiratory rate, sleep cycles, time it takes to fall asleep, and restlessness. You end up with a comprehensive sleep score for the night, week, and month.
The medical-grade sensor inside the iSense Sleep SMART Pillow is comparable to the devices used in medical sleep studies. By detecting your heart rate and respirations, it can alert you to potential medical issues that you should discuss with your doctor. You can use the app to share information with your medical team to give them a complete picture of your sleep health.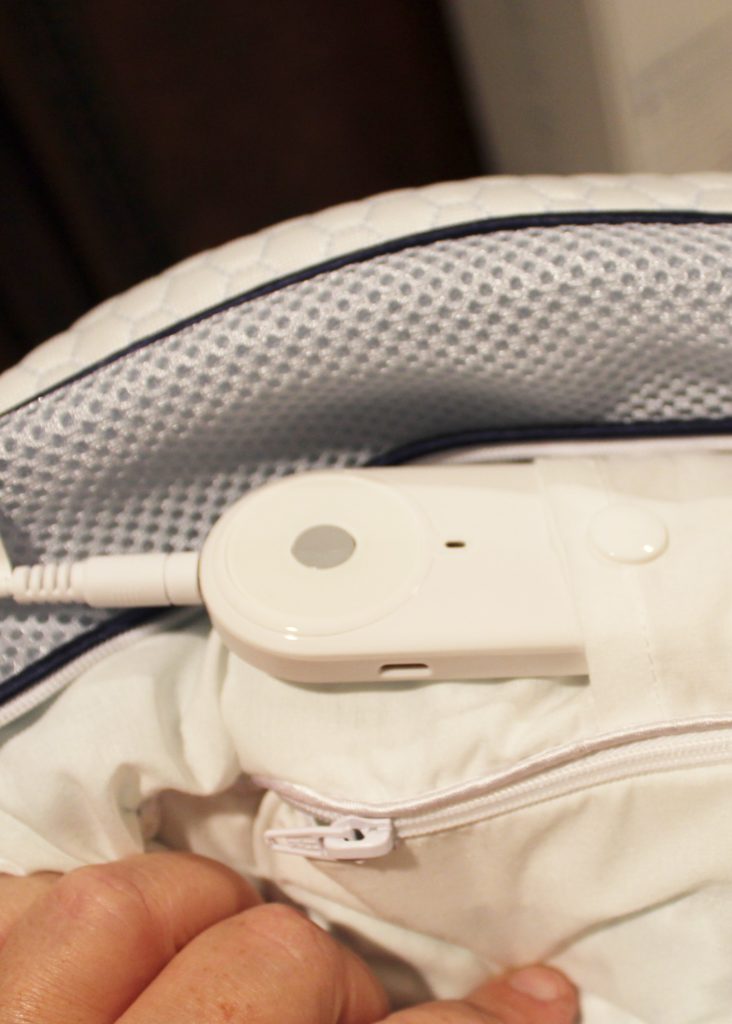 The more you use your iSense Sleep SMART Pillow, the smarter it gets. The app's analysis gives you suggestions and tips to help improve the quality of your sleep. You can even track the sleep of your family with the accompanying Sleepace App. It's a great idea to use it for children with tonsil issues. Many times, ear nose and throat specialists like to do sleep studies to check for apnea in kids with continually swollen tonsils.
As if all of this wasn't enough, the pillow actually helps you fall asleep. Simply turn on the specially programmed relaxing music or white noise to have your pillow lull you into sweet slumber. The sound automatically shuts off once you're asleep.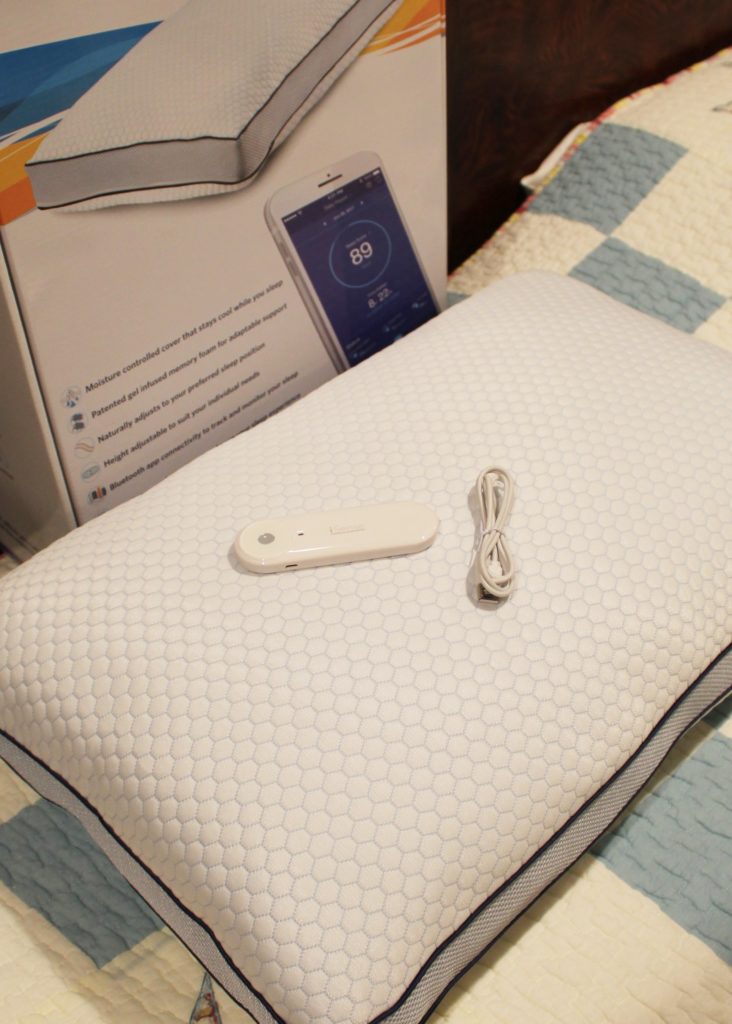 Last, but certainly not least, iSense knows that you'll love your SMART pillow so much they offer a 120-day money back guarantee. They'll even pay the return shipping. It doesn't get much better than that.
Finding out your patterns and addressing them with the iSense Sleep Smart Pillow can change your average night's sleep to a top 10! Give it a shot. You'll be sleeping like a baby in no time at all!